5 Latest Eid Fashion Trends For Girls (2022-2023) In Pakistan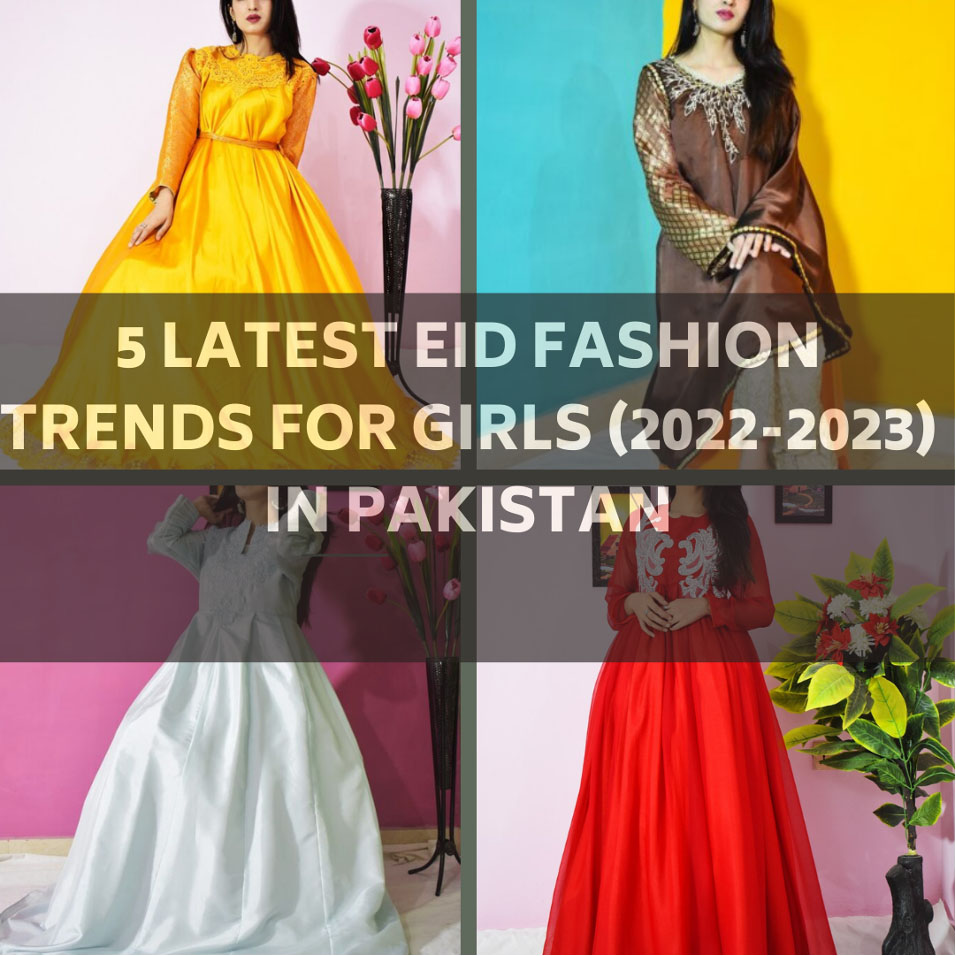 Do you know what the most recent Eid fashion trends for girls in Pakistan are? Sometimes you do, but u should aware the latest fashion trends for EID listed below.  Here are the most recent fashion trends in Pakistan, Style for Eid 2022-2023.
Wear your favourite colour combination, select a high-quality fabric, and most importantly, stay within your price limit. We have a large selection of stunning Eid dresses. This time it's NoonVao, everyone's favourite.
Today, this blog will cover the elegant yet latest Eid fashions dresses for girls that are not only fashionable but also comfortable to wear throughout the day. Check this blog thoroughly to learn about the latest trends in shirt length, neckline, sleeves design, to add glitz to your entire look.
Pick your favorite style on NoonVao and impress everyone around you with your most traditional appearance.
LATEST EID FASHION TRENDS FOR GIRLS
Knee Length Short Top
Printed Silk Shirt
Long Party Wear Maxis
Eid Millan Party Frocks
Latest Accessories
Pick the most fashionable Eid dress, add some fashion accessories, and you will undoubtedly receive numerous compliments. Let's look at all of the must-wear Eid fashion trends for women.
Knee Length Short Top
Making an impression on Eid, these knee length linen top keeps it feminine with a floral print. Latest design top can bring you comfort. The fabric will make you feel very skin-friendly, lightweight, soft, and breathable. They are reasonably priced and will last a long, time. You can easily transition from casual to formal with different cuts and styles. The soft flowy fabric exudes luxury and is visually captivating.
Have a look at the knee-length top images below to search your outfit for Eid.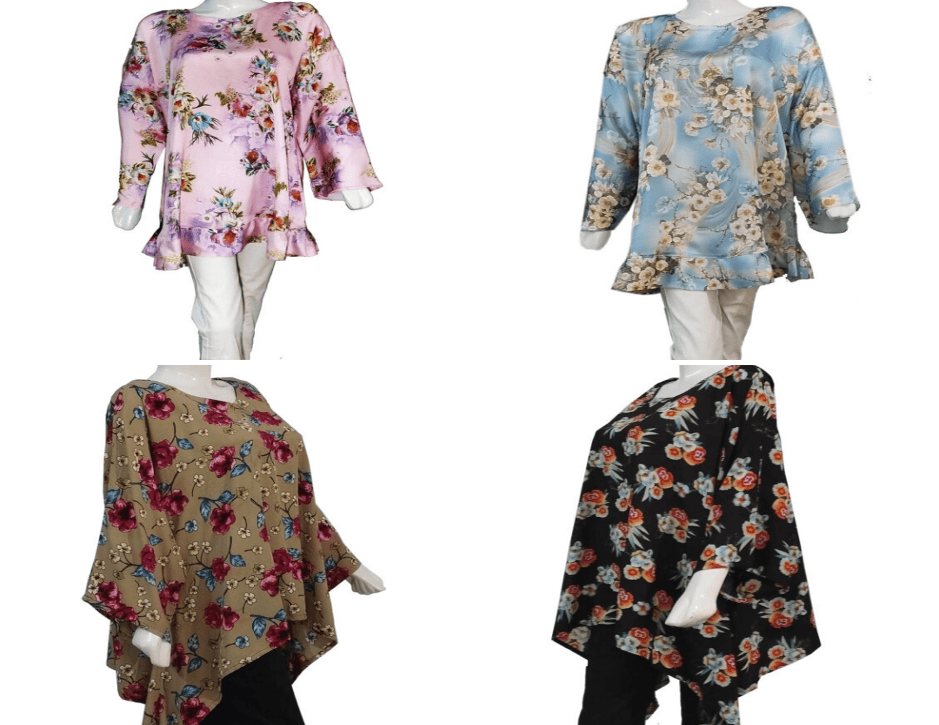 Printed Silk Shirts
This Eid season, keep it cool and comfortable with silk shirts. The print's color pops add depth. It is an excellent choice for this season. Elegant and plush design keeps you looking showy while palming in luxury with feel of fleece, soft to the skin, wash and wear able. Style ladies' silk dresses to create stunning looks that are flawless and captivating! You can accessorize your outfit and dress for specific occasions.
Check over the following silk fashion trends for girls and make your own style statement this Eid!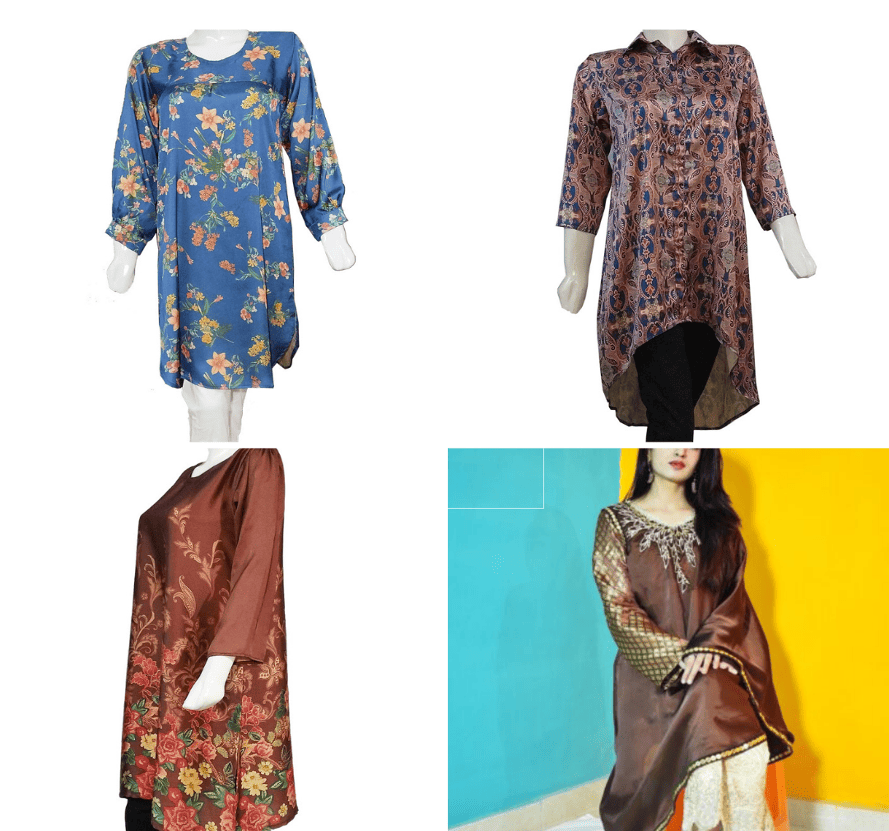 Long Party Wear Maxis
By following the latest Eid fashion trends for girls, you may add maxi to upgrade your wardrobe in this Eid. The perfect party dress that shows off your inner next-level glam. Style is never compromised. These maxis reach to your ankles and has wide sleeves with net fabric detailing. These give you an elegant look, you'll love from day to night. A stunning piece, fashionable and at the same time elegant. Maxis wraps around the upper body in an exquisite way and has a nice length with laced edges. It is perfect for Eid occasions and has a seductive look.
Have a look at the following maxis designs to choose your favourite one!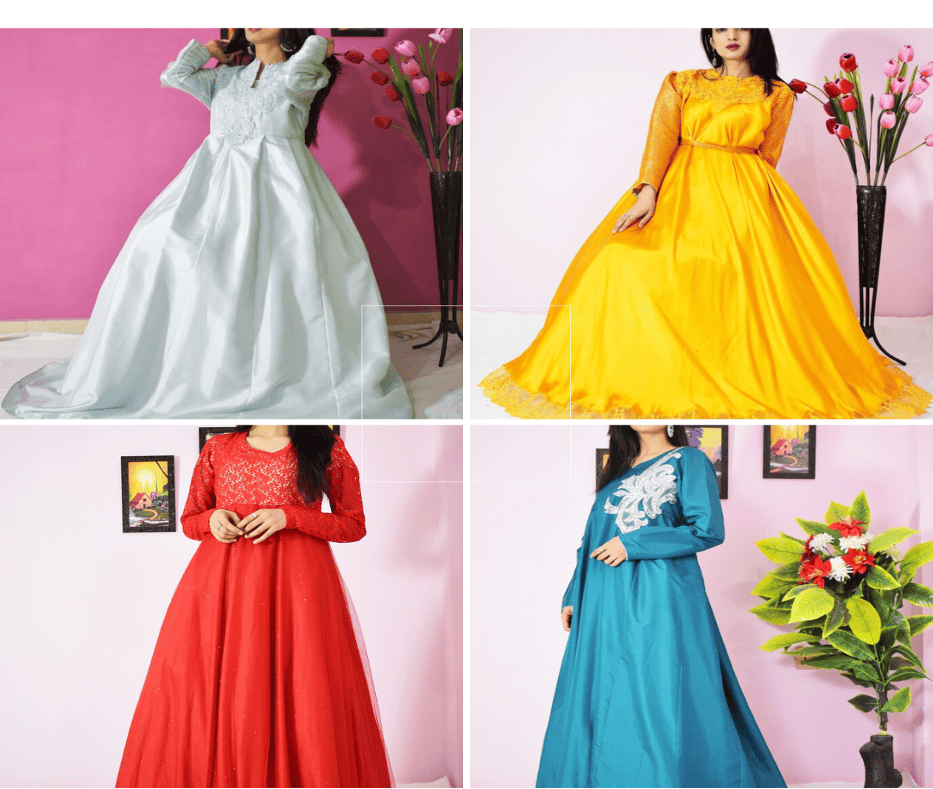 Eid Millan Party Frocks
From a smart Eid day to a stylish night out, the dress takes you from day to night effortlessly. A contrast with the simple and elegant, yet exclusive and elegant, extremely popular and distinctive look that can be found in everything from the dark room to the last minute of party outside. The Perfect Stylish dress for the women wandering long dresses for their Eid event that is lightweight to carry and breathable. Nothing says summer peace like the silk maxi dress. Pair these with sandals for the perfect summer look or with a pair of boots for the cooler weather. The perfect combo for Eid occasion, your Silk Maxi will never be out of style.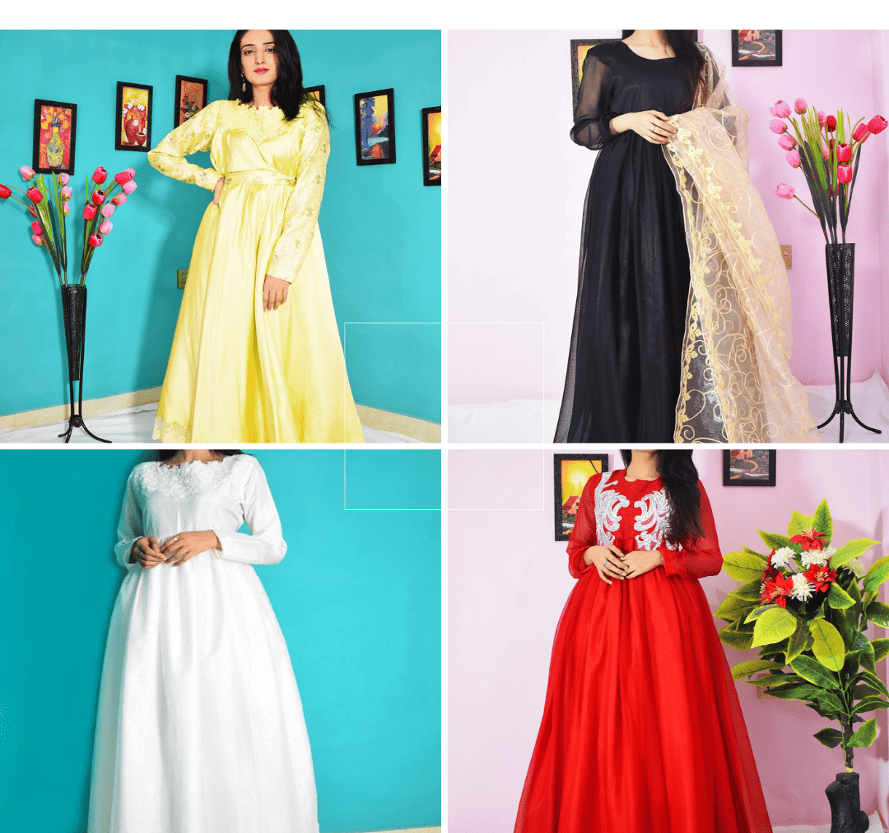 Latest Accessories
You can't complete your Eid look without accessories! Wouldn't you like to hold to summer Eid for a little longer?  Tassel earrings are another fantastic addition to your overall look! Colorful, delicate, and shoulder-grazing, beautiful tassels will catch everyone's eye. This year, many of our Pakistani celebrities have been seen wearing tassel earrings. These eye-catching multi rings drop earrings are a trendy, elegant, and sophisticated design that will complement your outfit. Item that is guaranteed to turn heads. It is ideal for accessorizing both casual and elegant looks on any occasion. You can look like spring all year long with this pressed floral resin heart necklace!