Top 20 Clothing Brands in UK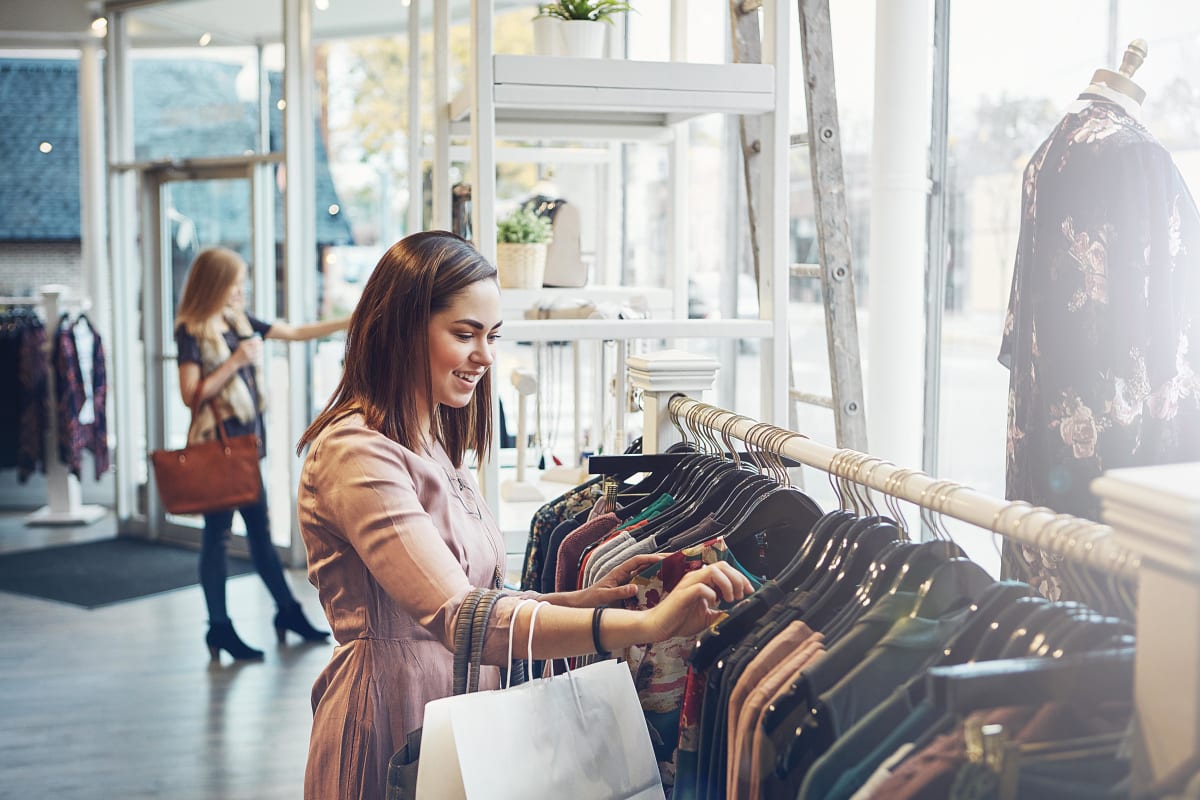 September 06, 2021
by Admin
Historically when it came to shopping and buying new items for your wardrobe, you had limited options. There was a small range of shops to consider on your high street that you could buy from.
That has all changed now, With the internet and more and more shops being opened, it now has become easy to shop around and find that perfect item or outfit that you were looking for within your given price range. With so many options, cost ranges and ethics, there is a lot to choose from, sometimes making it hard to know where to look.
To assist you with knowing where to look. A list of the top 20 clothing brands in the UK has been compiled. The basis of their ranking was based upon reviews, popularity and stock of current fashion trends.
The selection listed covers women and men's clothes.
Being one of the most recognisable brands H&M has a simple and clear concept of creating fashion and quality at the best price possible. They also have created a pledge, which is being implemented now, to reduce their greenhouse gas emissions and to get to a point where they are making all products with recycled or sustainable products by 2030. With their organic range, they are on their way to do what they can to support our world.
Not only are they striving to make ethical changes but they are also a popular choice when it comes to keeping up with current fashion trends. It offers a winning combination of being stylish at kind to your bank account, so it is easy to understand why this is now one of the most popular clothing brands in the Uk currently.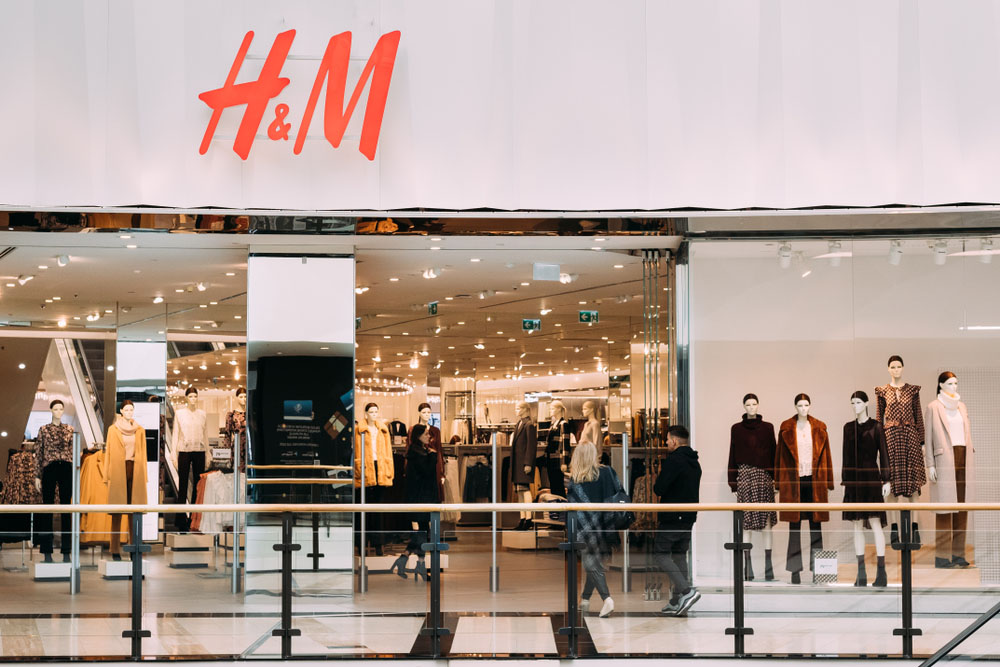 Working with some of the top athletes, Nike has built up a reputation when it comes to the quality of their sporting equipment and clothes alike. With the science behind the technologies used within their clothing range, they have built up a reputation for being one of the most reliable sporting clothes brands.
With a range of streetwear and desirable trainers that are now worn with a wide range of fashion outfits, Nike is definitely a leading retailer when it comes to fashion and comfort.
Working with young up and coming designers Nike has been able to start moving away purely from the sports fashion and enter into the street fashion industry. These changes in their business model have allowed this brand to take become unique and get a well-reconigised brand on the fashion catwalks.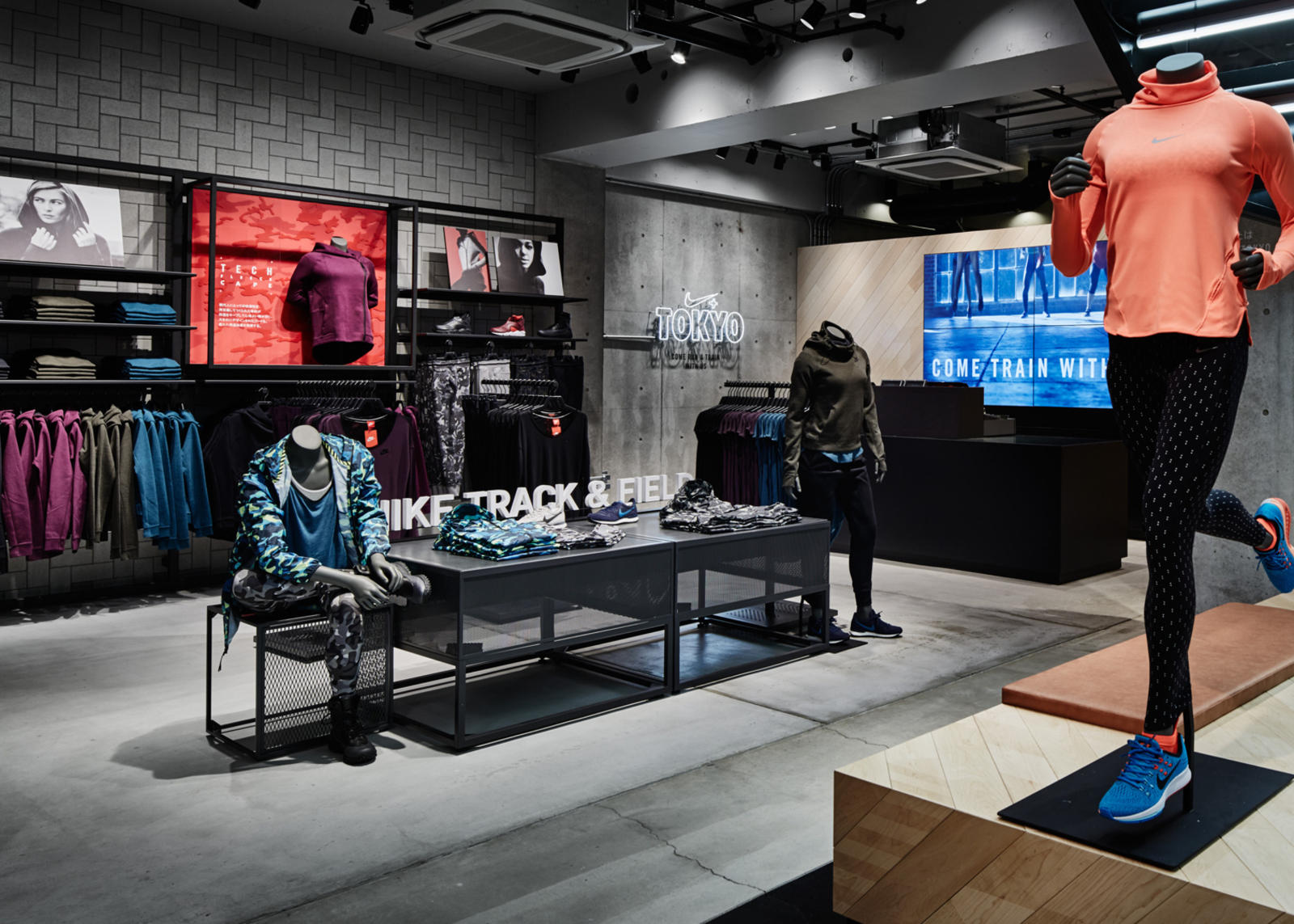 Fashion brand FF is a sub-brand of Tesco supermarket. Although not always appreciated this is a large clothing brand. It updates its items of clothing as other more 'recognised' brands and it is that combination of new items on the rail that ensure that this brand remains constantly popular. Along with their quality item, their approach to ensure that they are accountable for where their clothes come from and constantly working to better their ethical stance, all whilst offering afforable womens, mens and childrens clothes.
Their clothes have been compared to top-end designers and at a fraction of the cost, FF offers affordable and fashionable clothes within the majority of their Tesco stores and online through a variety of sites.
Working with Instagram celebrities such as Mrs Hinch, who has designed her own range, F&F has a wide range of fashion clothes that cater to a wide audience. With their ranges being updated regularly and their items being compared to high-end fashion designers, it is clear to see why F&F clothing has remained popular since it took to the shops.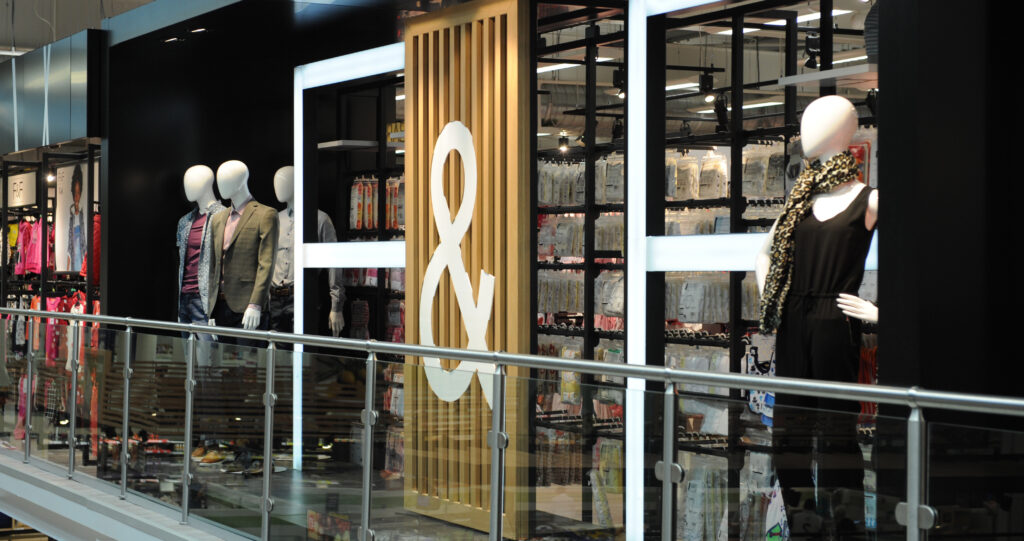 Although the ASOS's website also stocks and sells other brands, they have built up a reputation for their own brand items such as ASOS White, ASOS Design, ASOS Curve and so on.
ASOS being an online store has become increasingly popular as it offers the luxury of stress-free shopping for you with the ability to return for free on the occasion the item didn't fit or look quite right. With on-trend designs and their ASOS range covering a wide spectrum of body shapes and sizes, and even fashionable maternity wear, it has over the years became more and more popular.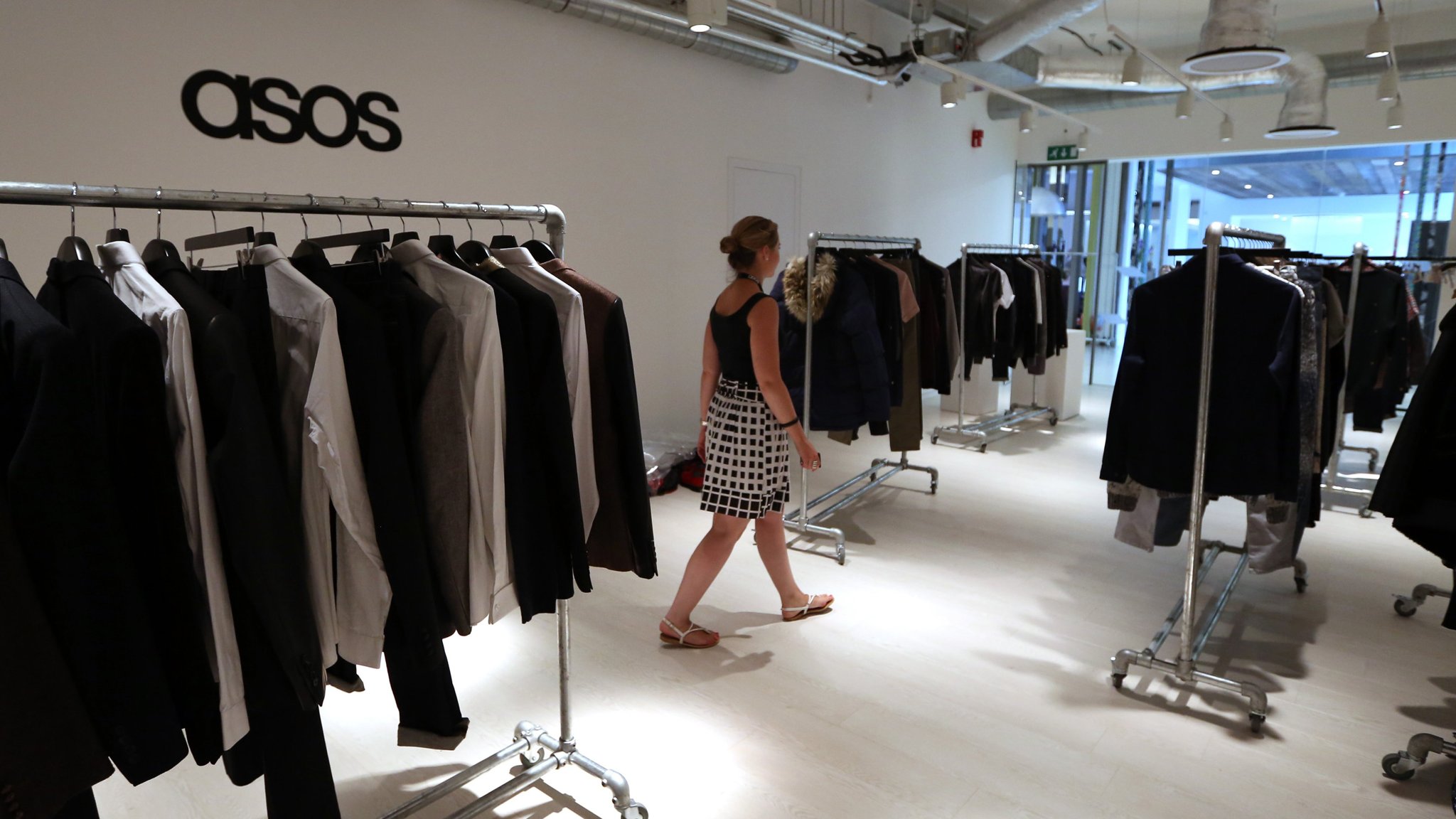 Have stores in most cities and towns, plus their website, New Look is very well known and popular. With regular sales, New Look always has bargains available to suit any and all style choices.
Having glowing customer reviews New Look offers affordable fashion that keeps bringing people back time and time again. Again catering to all sizes from curved, tall and maternity, New Look offers an all-around approach to bring fashion to everyone.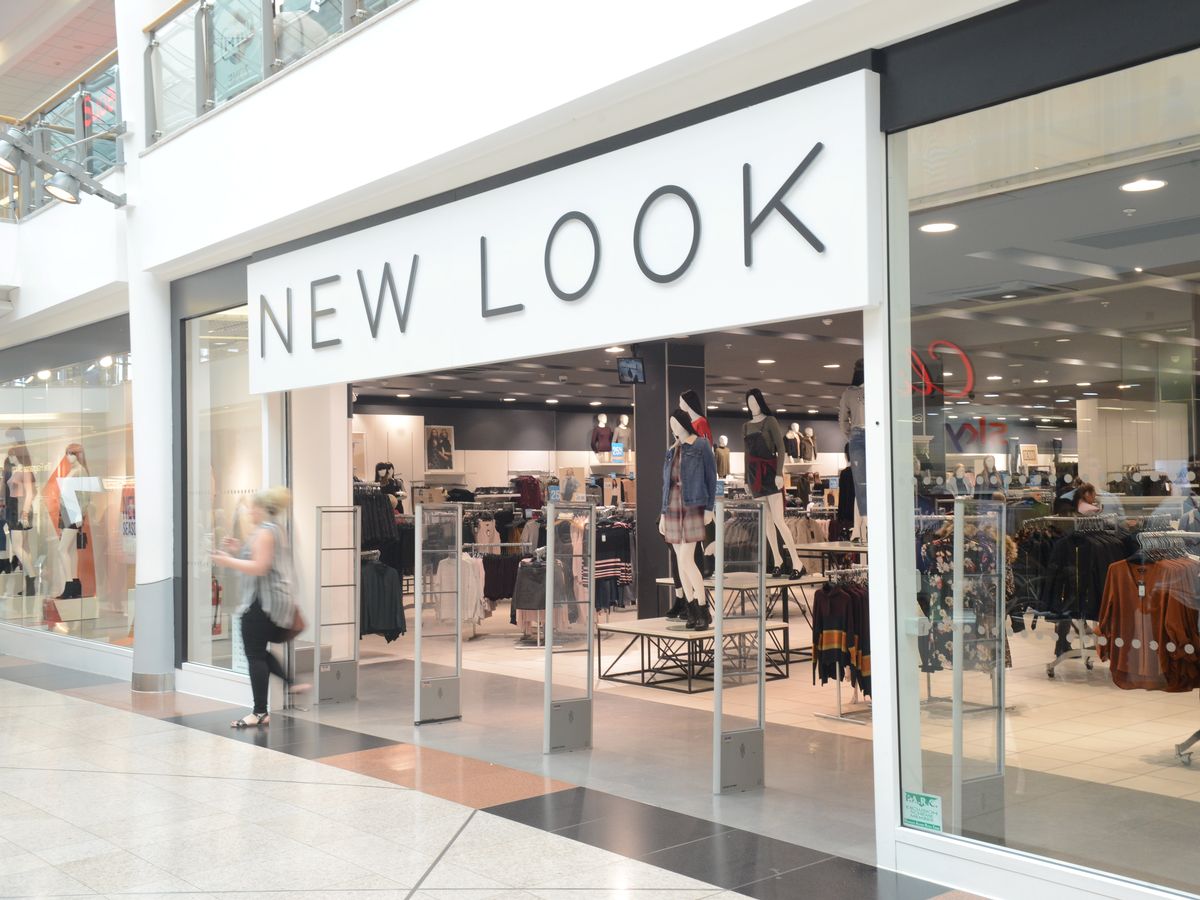 With a philosophy of not taking fashion too seriously and making it not only accessible to all but fun as well Boohoo is now a well-known household name. Originally aimed purely at women clothing, it has now branched into the Men's fashion market and has a target age bracket of 16-40, resulting in a wide range of fashionable clothes being available.
Working closely with trusts and charity organisations, Boohoo runs a charity organisation that that generates donations and has increased its popularity further with the ethics they live by.
Releasing over 500 new products to their website each week, Boohoo guarantees that you will be able to keep up with current fashion trends and find that perfect look and allow you to get that wardrobe you were always dreaming of.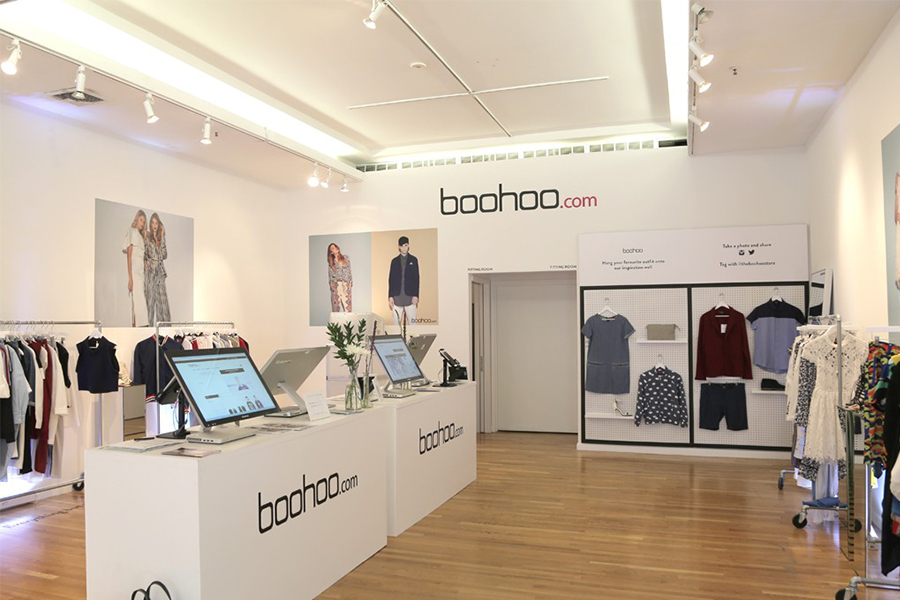 Offering not only trendy clothes Zara also creates timeless items. By targeting fashion, but not buying into recyclable trends, Zara offers classic staples that are a requirement in any and every wardrobe.
Although not necessary as low cost as some of the other popular high street brands, Zara also includes within their range top quality items consisting of real leather, wool and silk products as well as having a hand-made range as well. With these quality items, a slightly higher price is included however you are paying for the quality of a potentially lifelong item of clothing, that in comparison to the designer competing items. With these clothes lasting far longer than the faux items, Zara offers a perfect balance of quality to price.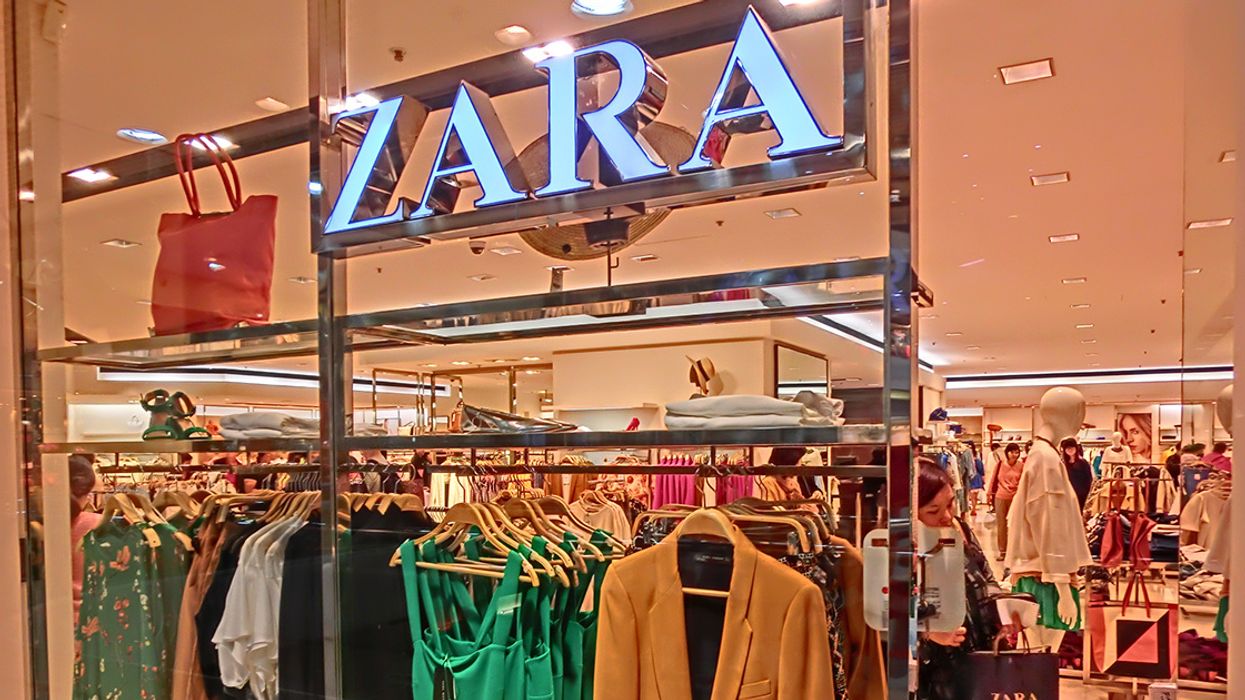 When a predominantly men's ready to wear suit shop bought a womenswear retailer, Next was born with the first Next shop opening in 1982. Expanding at an unprecedented rate, the store then started to expand into all areas of fashion including the sale of shoes, accessories, jewellery and children's clothing.
They have also extended further and started to work with other brands to bring the overall appeal of their brand to an audience of all ages. Next carries a reputation of not only still offering a wide range of suits and smart clothes as from their heritage but also now offer more casual items of clothing to offer quality wardrobe staples for any and all occasions.
Famous for their sales, Next is well known and a well sort after branding for many. Not only does it entice its shoppers with heavily discounted items but they are quality items that have a timeless nature.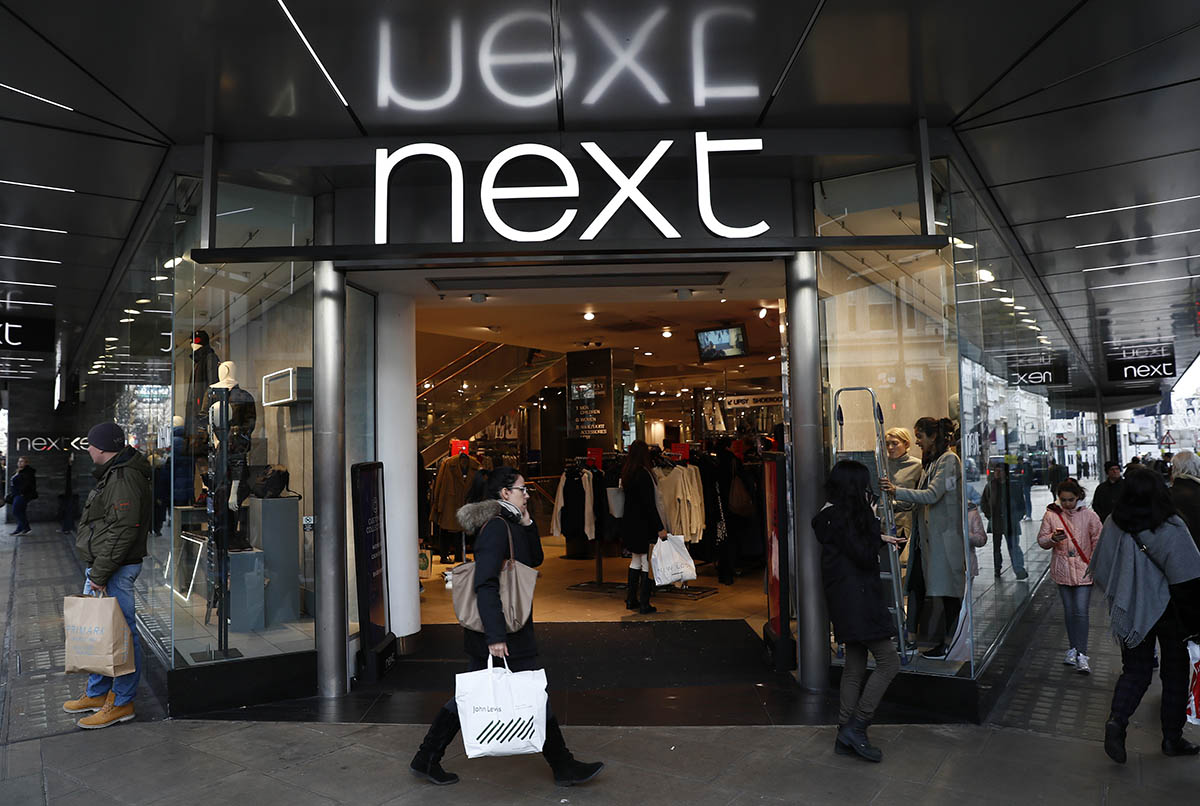 Boasting over 350 stores across the UK, River Island is a brand that you are bound to be aware of. Being amongst the leading High street fashion chains in the UK, River Islands clothing range is designed for men and women aged between 18-30. With over 60 years of fashion retail experience, River Island is one of the more well-known fashion brands on this list.
Known for style and affordable fashion, River Islands, items stand out from the crowd with the unique touches they add to make their items and collections stand out. With their colourful and vibrant collections, River Island has been appealing to many for their fashion needs from the first time they walk into their stores.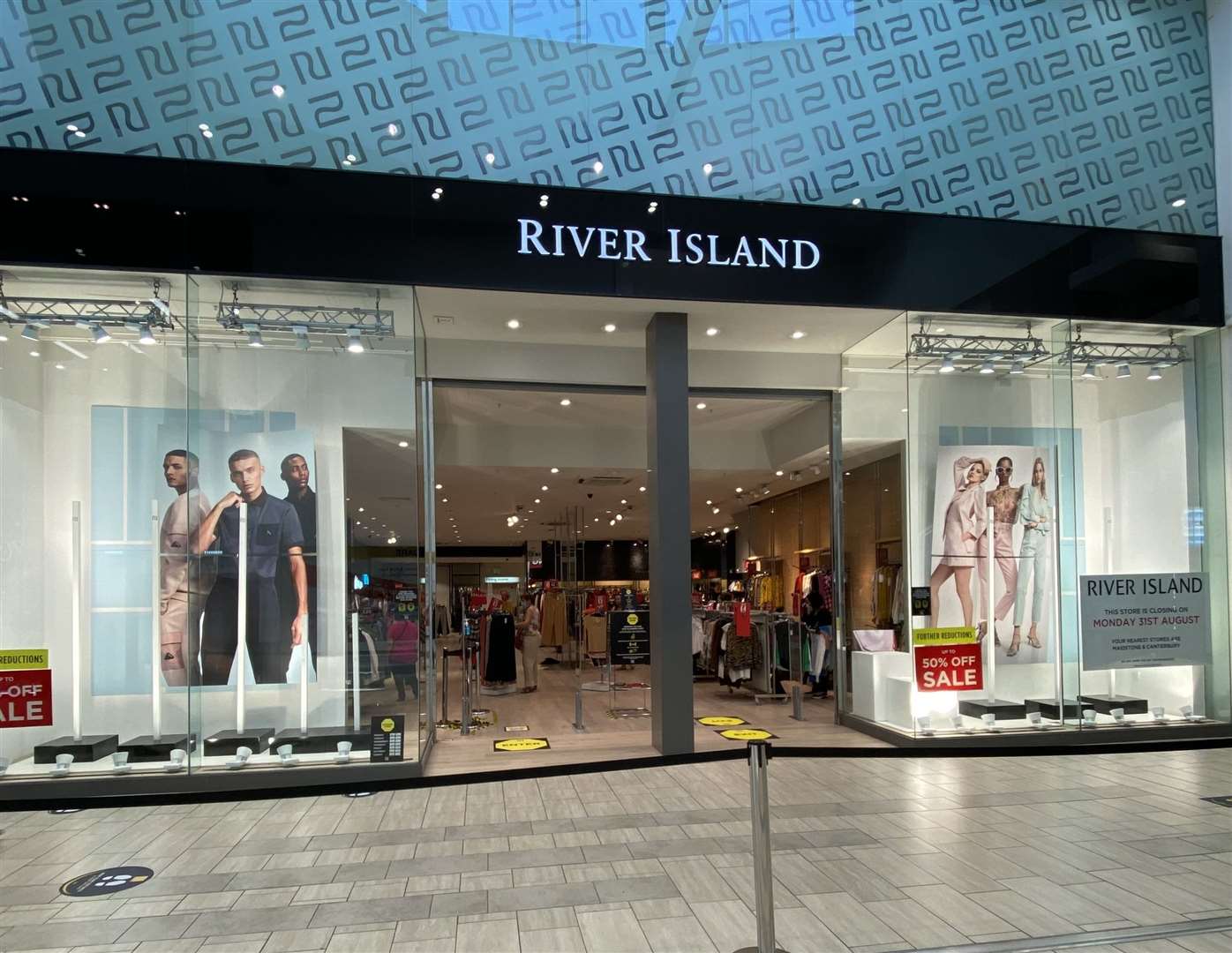 Originally a Spanish brand, Pull & Bear has become an increasingly popular choice for many now within the UK. Specialising in manufacturing and selling urban style clothing and accessories, they use popular US pop culture to inspire the items it creates and sells.
With this core inspiration and the ever-growing popularity of technology, videos and music they use this inspiration now to create a more sporty and hi-tech range of clothing.
If this style of clothing fits your overall image Pull & Bear is a must-visit site. Not only are they affordable and offer quality items but they offer an element of uniqueness that some of the other popular brands are unable to offer.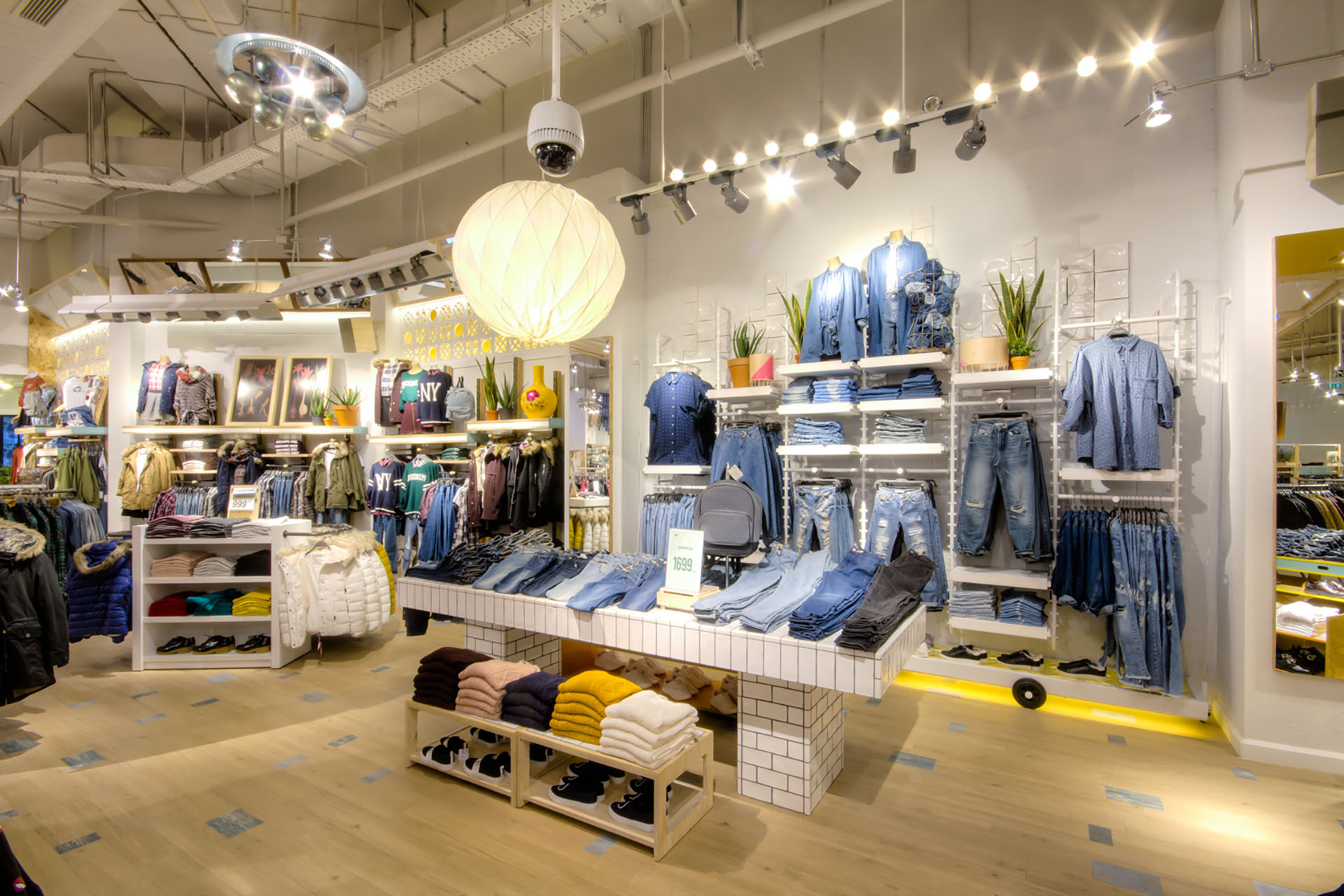 Primark's aim is to offer low cost, affordable fashion. Growing in popularity and profits, Primark has over recent years became a member of almost all high streets. Not only is their goal to offer some of, if not, the lowest costs for fashion in current times, but they also hold an incredibly large range of fashion items throughout their store for their consumers to choose from.
Primark also offers a different strategy when it comes to the online market as well. They have no website that you can actually purchase goods. They showcase their items online, however you need to visit the actual physical store in order to purchase. With how quick their stock changes this means you have to rush in to grab those must-have items and whit fashion being on-trend and low costs, you can understand why they are extremely popular and people keeping going back again and again.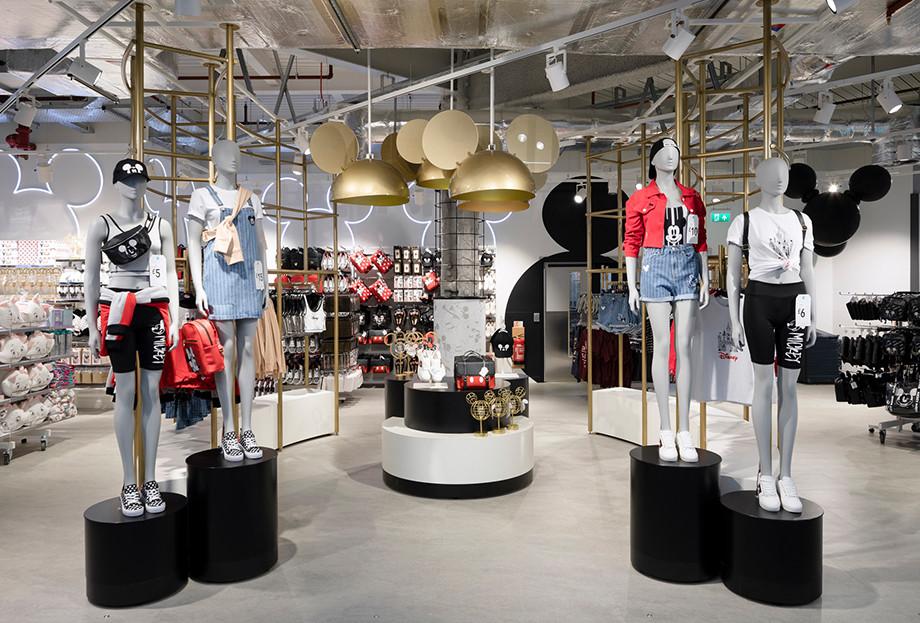 Asda's very own clothing line George is also an extremely popular choice when it comes to your clothing must-haves. Although fairly new as only started in 1990, George clothing has been marketed as quality fashion items at affordable pricing.
Being attached to a food superstore it is easy to combine the weekly food shop with getting those fashion favourites. However, it is the quality and competitive pricing that keeps people going back, along with that and their participation within the Sustainable Clothing Action Plan, working to improve the sustainability of clothing and to reduce the emissions, water and waste. What more is there really to love, good clothes and supporting positive changes?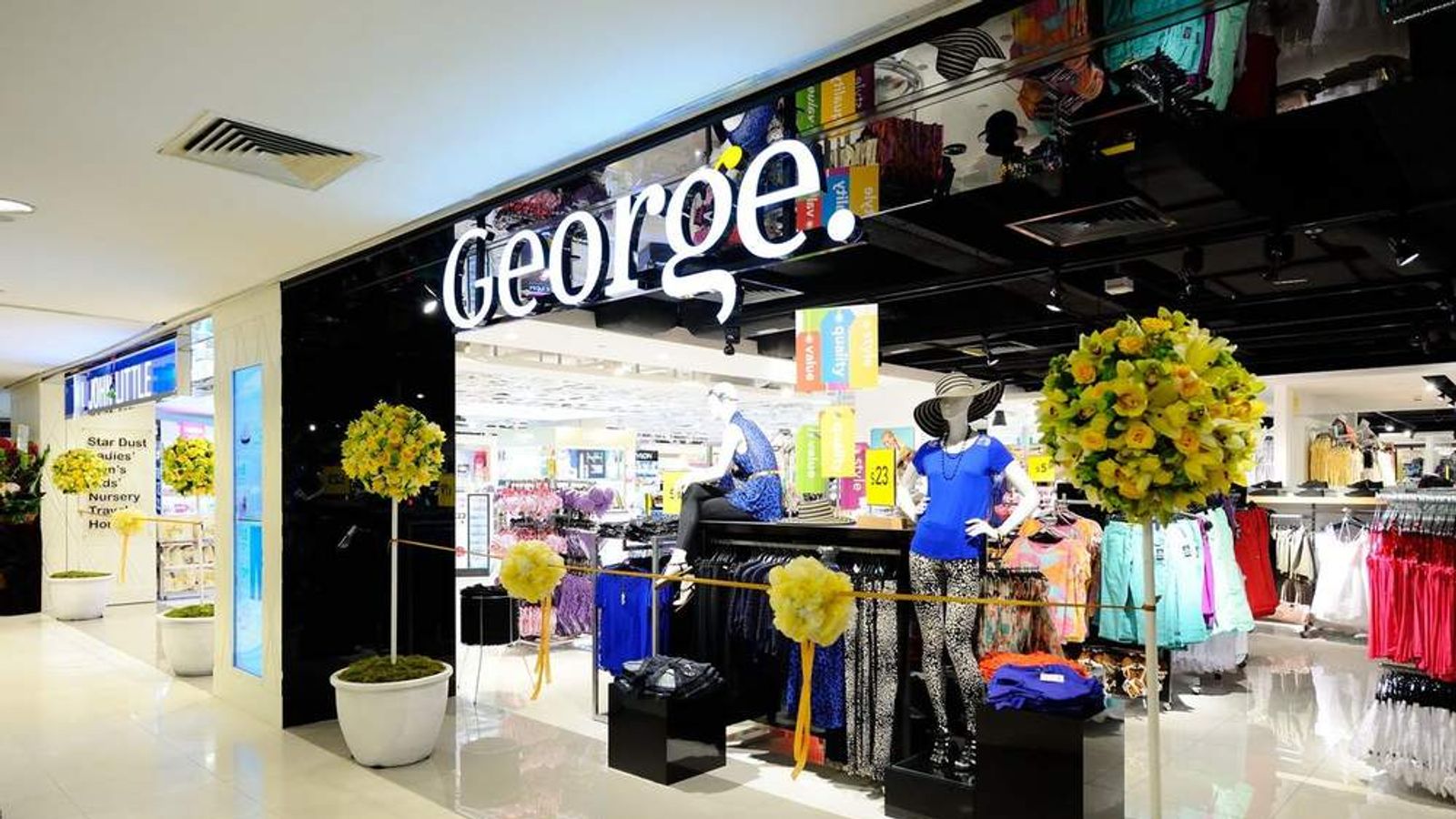 Established in 2009, Missguides's purpose is to "Empower young women to look and feel confident", with their range of clothes being aimed at 16-35 year olds. Their stance for creating their clothes is to embody a range of cultural vibes to attract interest and fashion items that will appeal to a wide population.
With new items landing daily they allow you to keep your wardrobe topped up with the latest items and to keep your individual style on point. With affordable prices they are trying to change the perspective that shopping for yourself is a right and not a luxury, as once previously thought.
Being all about fast fashion Missguided is all about being able to deliver that perfect weekend outfit without breaking the bank and it is easy to see why this eCommerce retailer has seen such rapid growth over recent years.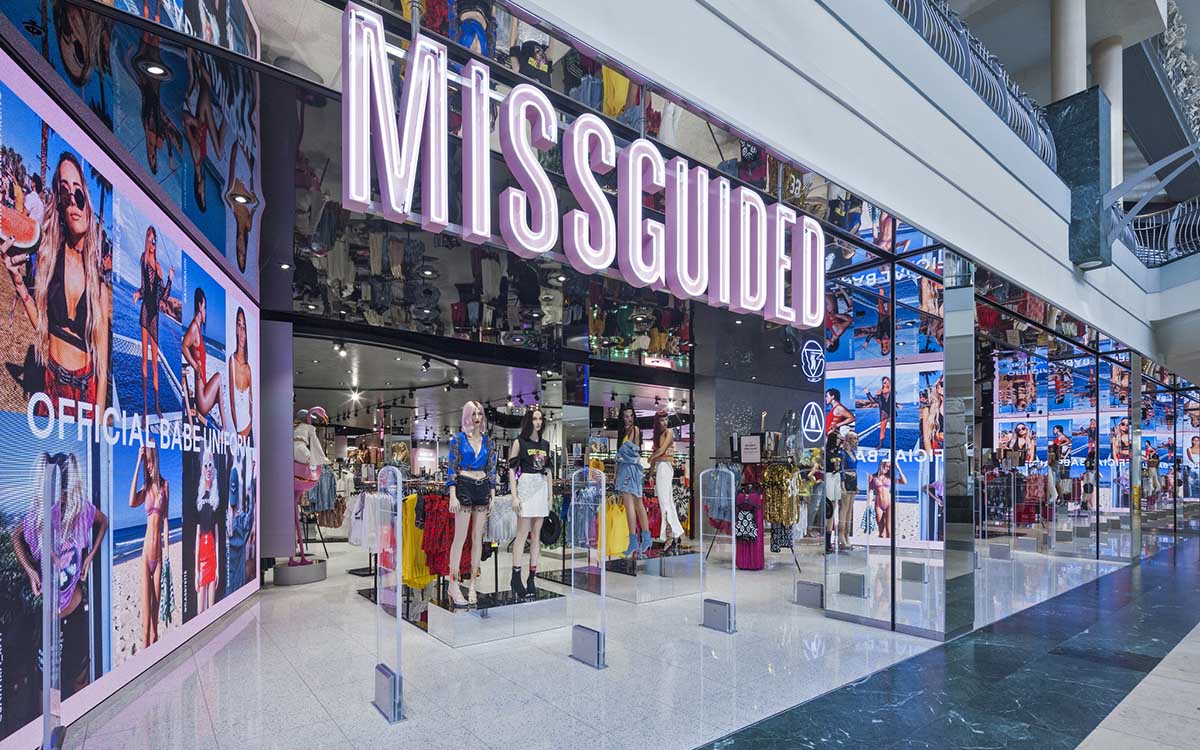 Once renown and know for footwear only, Converse has quickly developed into the branding of clothing and has become a brand that everyone is aware of. Originally an American based company, Converse has developed into a well known and loved brand here within the UK.
Irrespective of constantly changing fashions, trends and current seasons, Converse has maintained a consistent and simple approach within their branding. This has created the iconic status of Converse being simple, classic yet also being durable and versatile to be adapted to many different outfits.
Its iconic stars sign, once only linked within the skateboarding attire has been adapted to fit with almost all and every other fashion style and has been seen on many celebrities and influencers keeping this brand as ever-popular.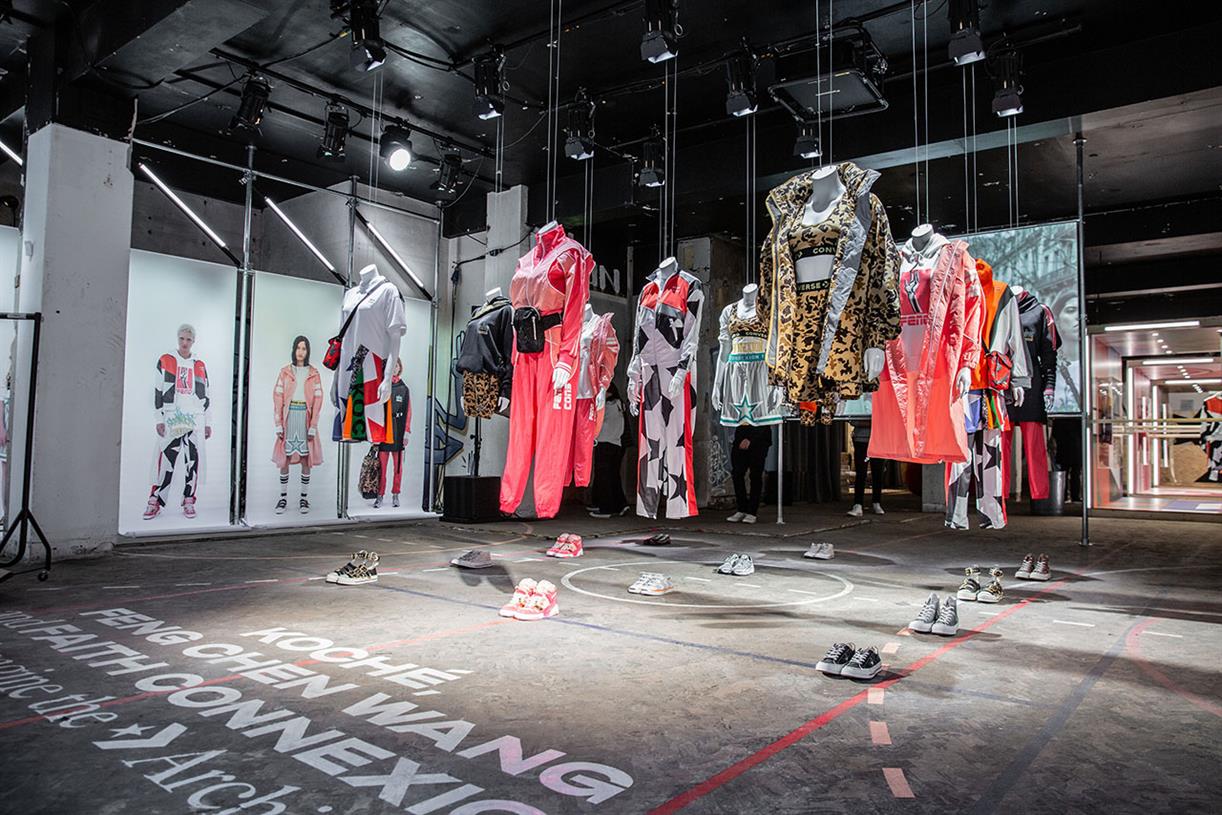 With the meaning behind the brand Tu meaning you, it is all about encouraging you to be able to live your style. This clothing line was created by Sainsbury's they focus on creating designs and offering this at low cost. With a range of clothes being style by fashion go-to guru Gok Wan it is easy to understand why so many people love their clothes and this has now become a popular branding of clothes.
Clearly advertised within the Sainsbury's website, TU has its own mini-site and proudly displays its sustainable ethics and how its brand has adapted to use more sustainable products, materials and even change their production. This has not only put them above others in comparison to their sustainability approached but when that is being paired with quality clothing and affordable pricing, it is clear to see why this brands popularity has shone through. That paired with the wide range of clothes they offer from women, men and children, it is easy to understand why the convenience of getting clothes in-store or online with this brand has only continued to be on the rise.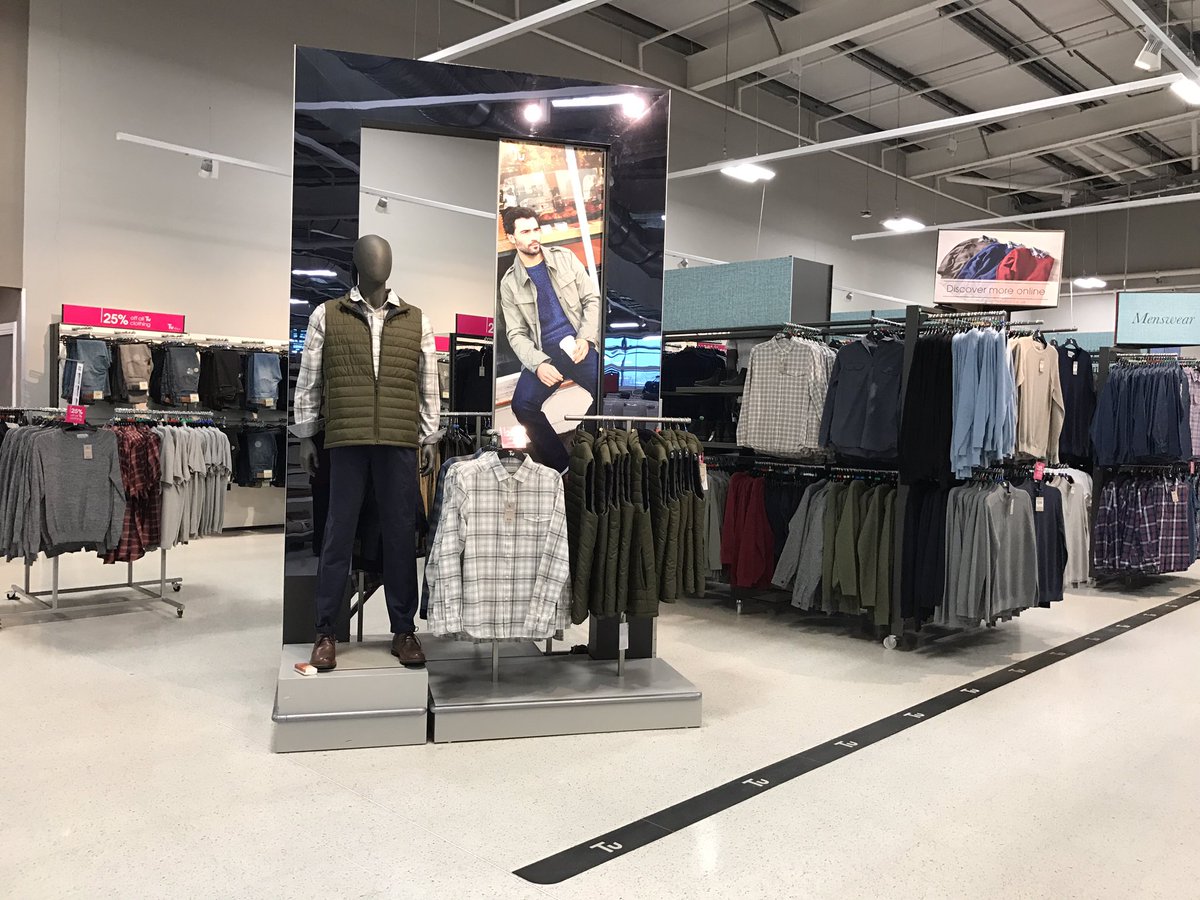 Founded back in 1853 Levi's has been a well known and respected brand when it comes to denim wear. Although the popularity of jeans didn't really take off until the 1920's Levi's has built their branding around their quality, long last and he fit of their trousers.
Nowadays Levi's stocks a wide variety of different fits and cuts to ensure that almost any and every man and woman will be able to find something that fits perfectly for them. With some of their jeans being fitted, some more relaxed, it doesn't matter what your style is, Levi's jeans will be able to find something that works.
And, it is that very reason the Levi's brand has remained so popular over the years and gained even more popularity as they are diversifying into other fashion items. They keep it simple, their branding and the simplicity of the quality of their items are what allow them to remain in a constant in the fashion industry and a brand that as a nation has became loved by all.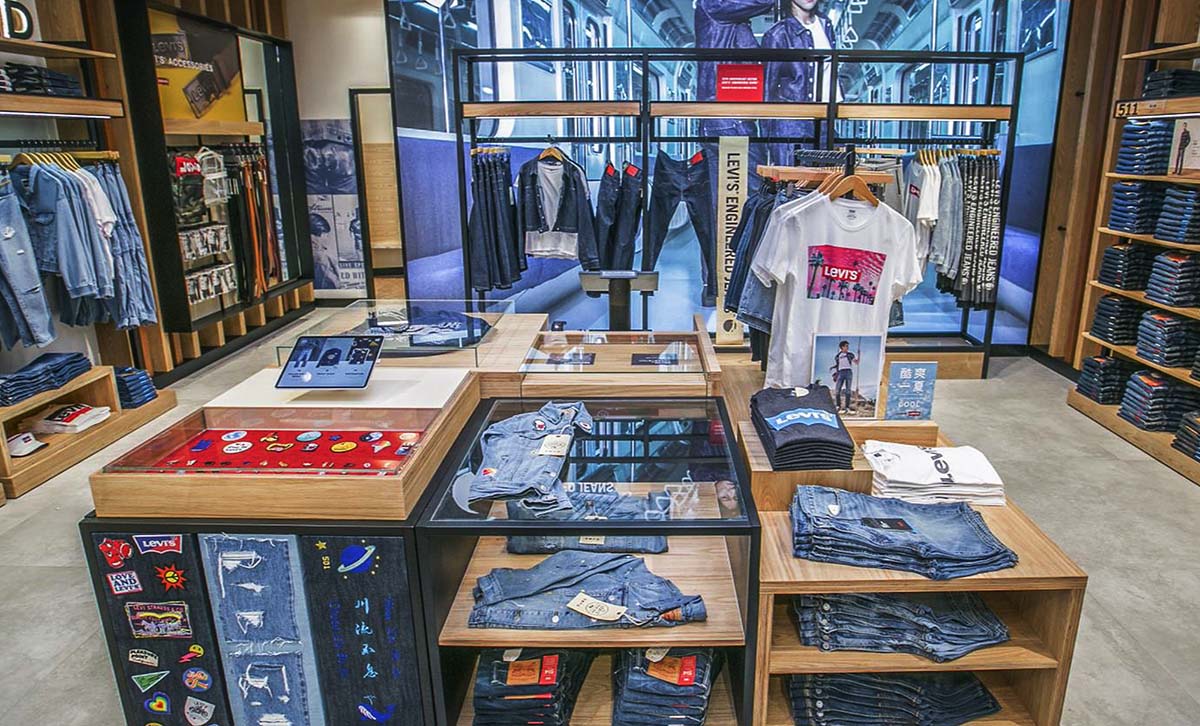 Founded in 2012, Pretty Little Things, PLT, was once an accessory company, but now has expanded out and sells all things fashion. Dedicated to selling women's only wear, they now offer not only accessories but clothes, footwear and beauty items.
With the range of products they stock and celebrities such as Michelle Keegan, Rita Ora and Jessie J to name a few a fan of this brand and have been seen wearing their items it is clear to all that this brand is now a must-go-to when it comes to keeping up with the latest trends and having items such as your favourite celebrities.
Along with the trend that you are keeping up with, PLT has a reputation for delivering high-quality clothing items and low costs, have low-cost or free home delivery attached to this eCommerce shop and a large number of items in stock.
With regular collaborations with different celebrities to design their own range, they are without doubt able to find something flattering and well fitting for just about any and all body shapes. This combination has seen PLT go from strength to strength with their clothing brand and is undoubtedly only going to remain a firm favourite brand.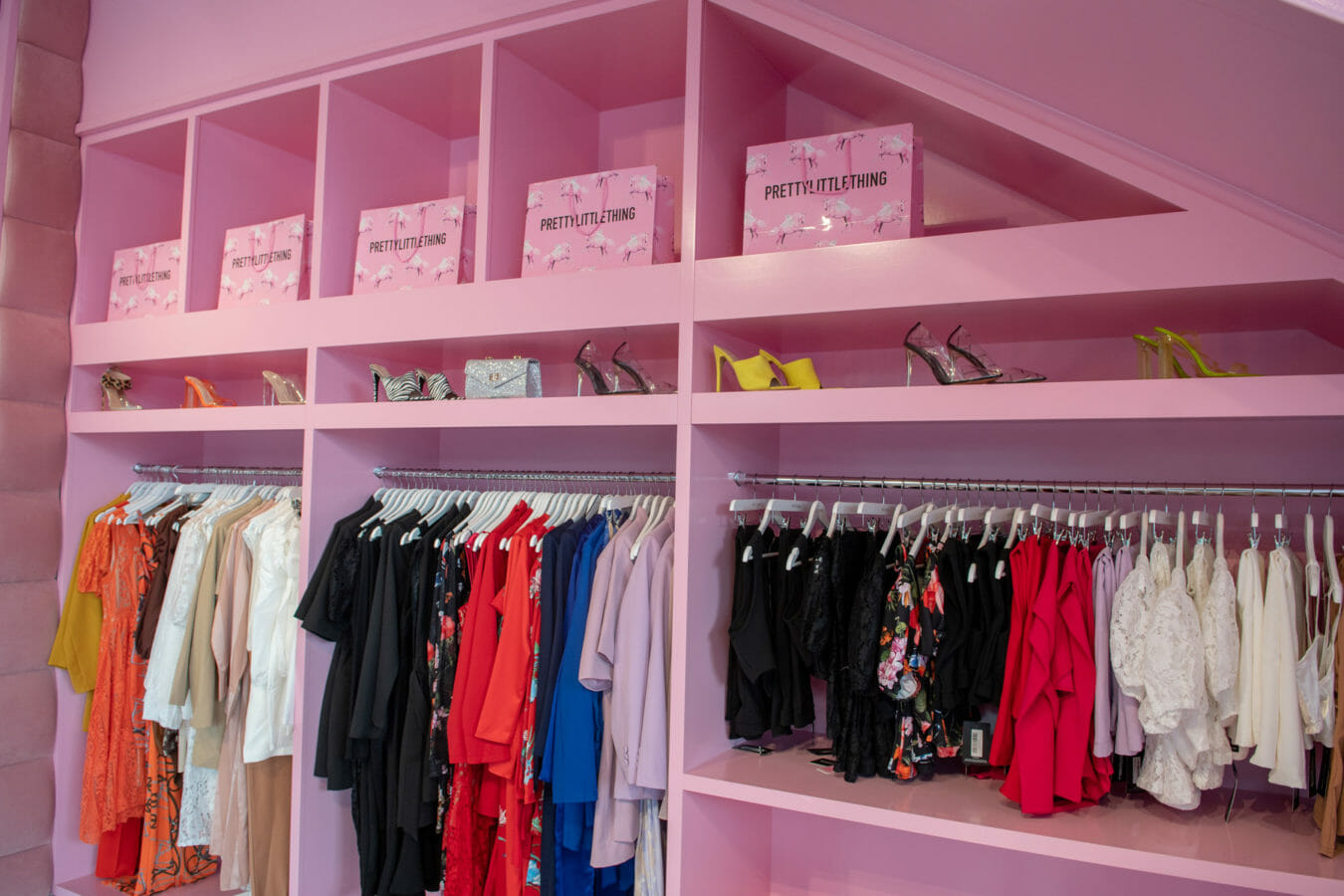 Now a multinational corporation, that designs clothes, shoes and accessories, Adidas is now the second largest sportswear manufacturer and brand in the world. So, naturally, it is popular within the UK.
Specialising in all items sports, from football tops, running clothes, golf clothes and clothes for all other activities, Adidas has strived to create new and overcome the impossible. Although with their reputation for sports wear they have branched into specialising in designs for sports designed clothes for every day, such as the popular 'Adidas Originals' and 'Style Essentials'. With their relationship with fashion designers, they have been able to branch into the fashion sports wear section.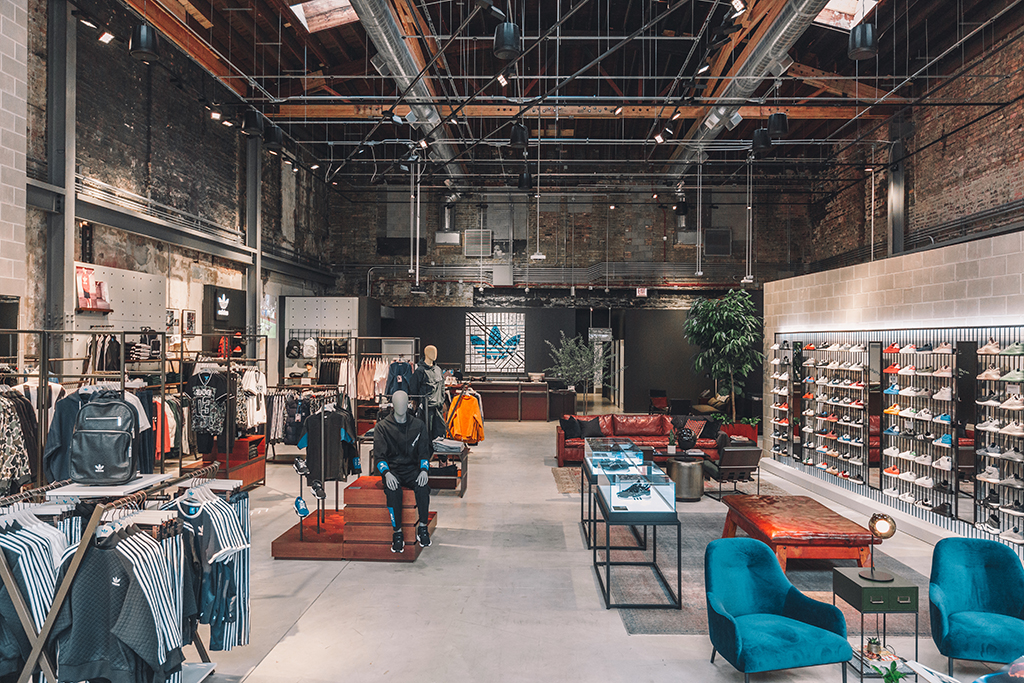 The iconic symbol and its well known three stripes have enabled Adidas to come into its own now as a favourite clothing brand. Their designs ranging from the simple to the more complex and colourful all whilst being at affordable pricing.

Recently moving into the fashion secor The North Face has been recognised for this performance-wear clothing and the reliability of the clothes that they make. Recently announcing a collaboration to work with Gucci this brand's awareness has increased tenfold.
Original known for its outdoor clothing, footwear and outdoor equipment, the California rock log and the cloud-like silhouette is now being recognised in fashion circles too. It not only uses the classic simplicities that another branding has but it has that added level of comfort and cosiness that you can't help but love.
Although not as low cost as other current fashion brands, what you are buying with The North Face is quality items that will last, timeless items that can be adapted to support city living as well as that in more rural settings.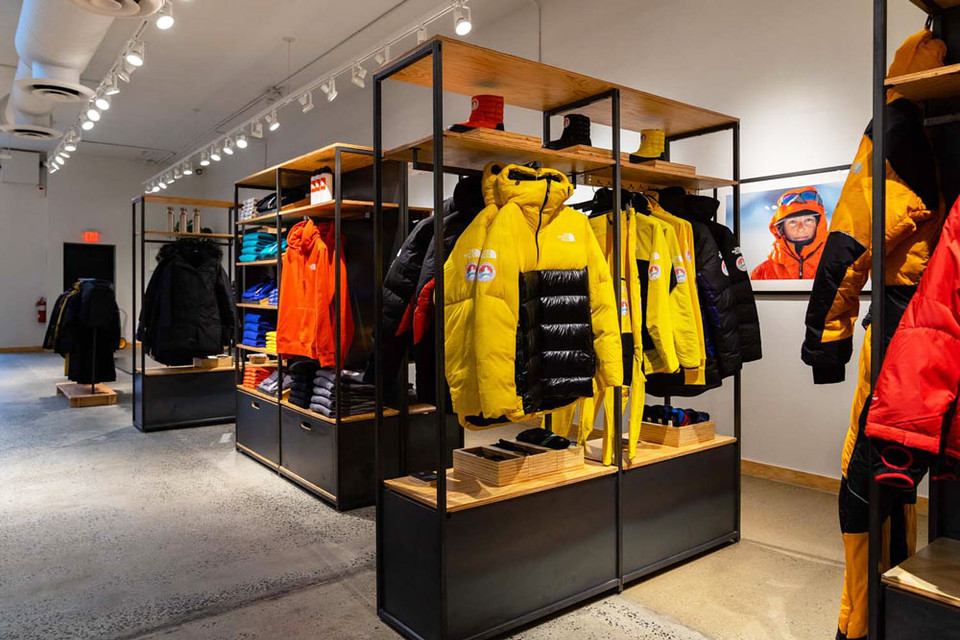 Ralph Lauren is an iconic American clothing brand, founded in 1967, that has then the UK by storm. Although this company was once started out to make ties, it has developed into so much more and now the iconic polo player brand symbol is widely known.
With it timeless style its tailored polo shirts, jackets, shirts, accessories and much more have been described as luxury items that have a timeless style. Owning items by Ralph Lauren has become a goal for most people now. The quality and fit have spoken for themselves. Many now see these items as an investment, they aren't the cheapest item you will buy a high-end garment that will wear, wash well and ultimately last the course of time whilst still looking good when worn.
Famous for their materials, the brand Ralph Lauren stands out from other popular brands as they are about the quality and not just the logo attached to their statement pieces. It is that approach that makes this brand still popular today. It isn't fast fashion but timeless items that complement the ever changing fashion styles.