Dresses Every Baby Girl Wardrobe Must Have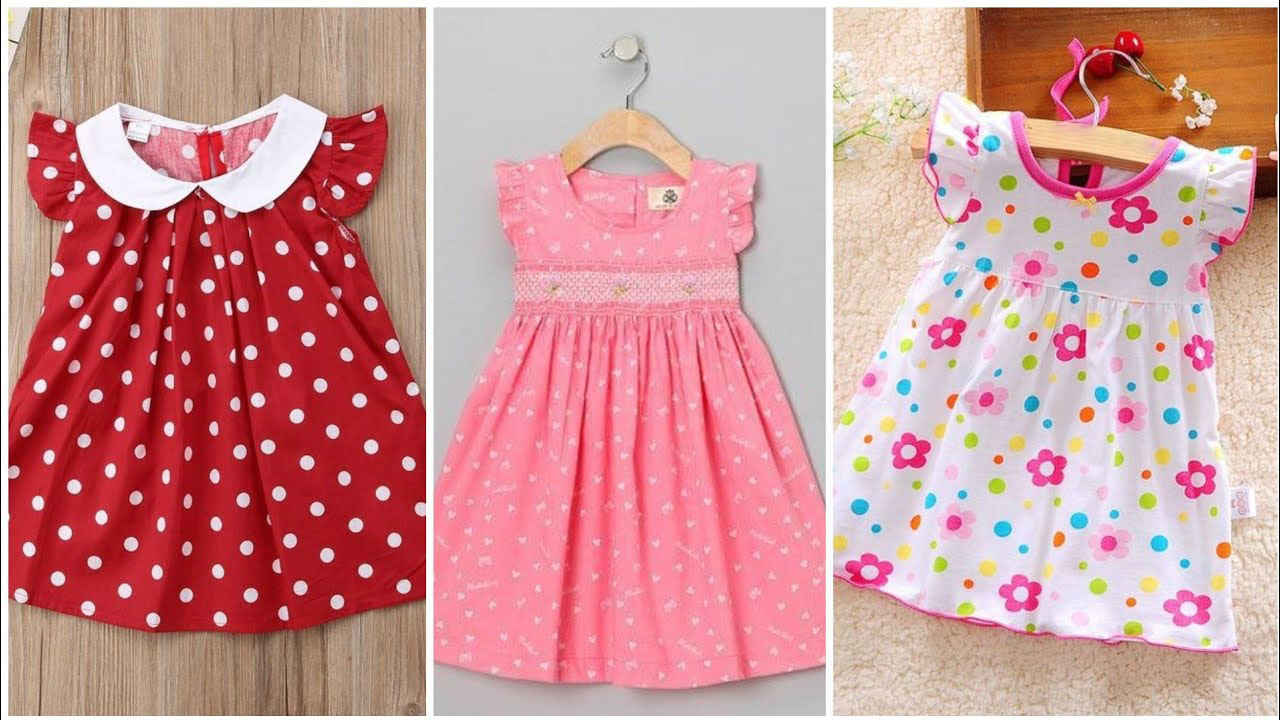 September 08, 2022
by Admin
Children are just like stars in the sky and all parents want to see them shine brightly. And adorable pieces of clothes add more brightness to these glittering stars. Therefore, all parents desire to dress up their kids, especially baby girls with cute, adorable, quality, and trendy clothes. However,  the selection of baby girl dresses is quite a tough challenge for parents. A wide range of colors, prints, styles, and fashions exist in girls' clothing, this creates confusion and makes it difficult for parents to choose the right dress. However, kids' dressing guides available on the sites of famous kids' wear brands can help the parents to solve this puzzle.
Comfort, safety, and quality are the core values when shopping for baby girls' clothing. The reason is that kids are very sensitive and soft-skinned creatures that can easily get hurt. Therefore parents pay special attention to comfort in kids' clothing. We listed here the types of dresses that must be present in the baby girls' wardrobe.
Skirts and Shorts
When talking about baby girls' clothing, comfort is the primary objective. And what is more comfortable than a good quality branded skirt or shorts? It allows the children to move freely and also provides resistance against weather effects. A wide range of colors, prints, and designs for skirts and shorts are present in all the branded stores for kids' clothing.
Always choose different colors and unique prints to give your beautiful princes a more adorable look.
Casual and Stylish Tops
Want to dress up your little angels with stylish but comfortable clothes? Different types of tops are a perfect choice. The reason is that tops are found in unlimited designs and styles from casual to stylish ones. And also present in all types of stuff such as soft silk or fleece to provide resistance against weather change. And the best point is that you can use them for both casual and special events. Because a huge collection of branded tops is present in various kids' clothing brands that can give an extremely stunning look to your children.
Onesies and Rompers
This all-in-one piece of cloth is the best deal for toddlers or infants. Full sleeves and snap rompers provide safety from any type of injury. And the long zips present within the pants make it easy to change the diapers.
Rompers are easy to wear, comfortable, and safe for all types of indoor and outdoor activities. Their good quality stuff makes them easy to wash and durable.
Cute Frocks
Dressing baby girls with beautiful frocks is a traditional yet popular trend. Therefore, it's important to have 2-3 pairs of casual and embroidery frocks in the baby girls' wardrobe. They are not only comfortable but also provide a more adorable look to your children.
A wide range of frocks in different styles is present in various brands making it easy to arrange your baby girl's wardrobe with all the colors, styles, and brands.
Pants and Tees
Pants and Tees are also popular kids' wear for both girls and boys. Therefore, it's always a nice idea to go for some stylish t-shirts and comfortable pants while buying clothes for your adorable daughter. This type of dressing provides the kids with safety and comfortable movement. Moreover, they can be used for all types of events.
Takeaway
Nothing can beat the excitement and charm of buying cute, stylish, or branded clothes for your adorable baby girl. However,  the selection of a reliable company from a massive crowd of children clothing brands is a tricky job. But what to fret about when you have previous customers' feedback and plenty of nice ideas for buying the right piece of cloth for your kid? Follow the above-mentioned ideas, and set your baby girl wardrobe with all the stylish and colorful clothes.