The Best Place To Buy Designer Men's Kurtas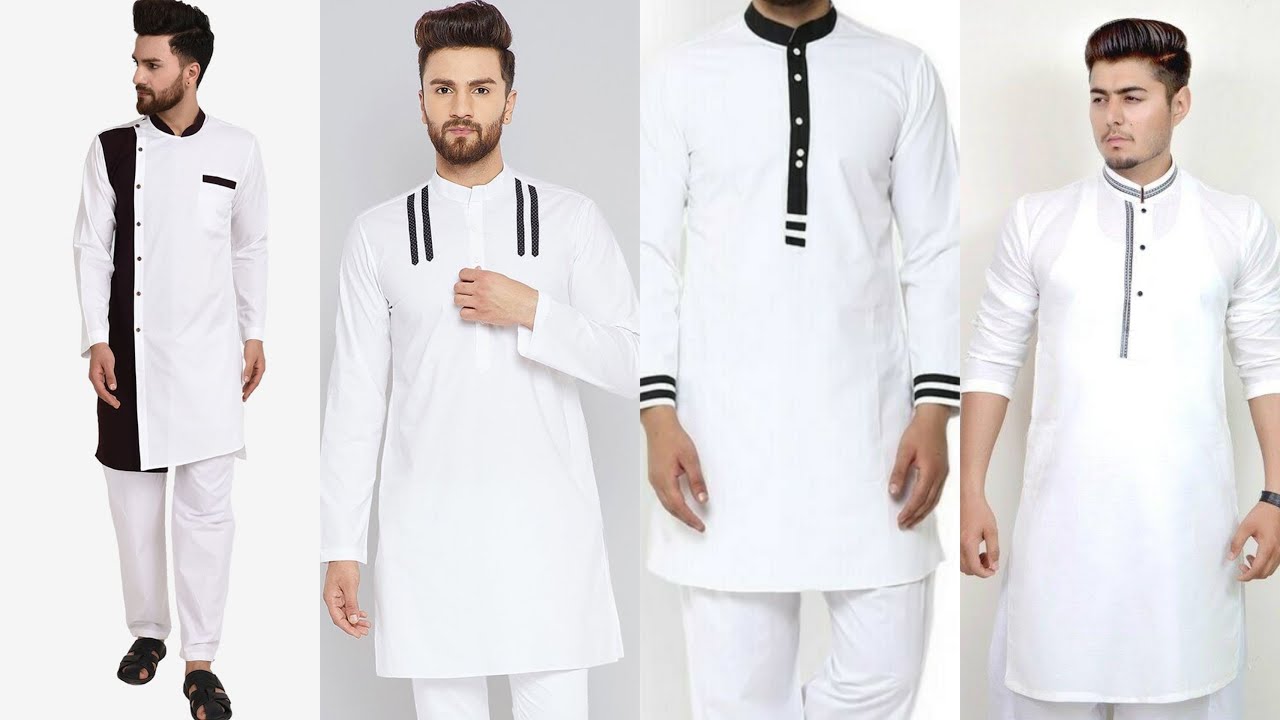 Designer Men's Kurtasare a good investment for those who want to look good and feel comfortable. They are a fashion item that can be worn on any occasion. Designer Kurtas have become popular recently due to the increasing demand in the market. it's important to look and feel your best, especially when wearing Kurtas, and the best way to ensure that you're getting the best quality is to buy a Designer Kurtas. No matter the color, design, or fabric, Designer Men's Kurtas are out there and Studio By TCS has everything you need and more.
Why buy Kurtas?
Kurtas are very versatile and can be very stylish! While they're known for being worn during Ramadan and Eid, these can be worn to the mosque, Jumma prayers, Iftar parties, running errands, or even sport these with some jeans and wear them on vacation. Not only do you have traditional formal wear but these can easily double as casual clothes. Kurtas are becoming the hottest thing and are even showing up on the runway!
Can buying Kurtas online be challenging?
Online clothes shopping is known for having some challenges. You'll never truly know if something fits unless you try it on, because even the provided sizing charts may not be so helpful. Plus, the material or colours may be different than what you were expecting. That's why it's important to find a reliable website that you know you'll have a good experience with whenever you're needing to make clothing purchases.  That's why we're the best when it comes to shopping. No matter what your needs from Designer Men's Kurtas to women's shawls, we have it all.
Investing in high-quality designer men's Kurtas is a smart decision. It can be used for various purposes like weddings, meetings, and even as an official uniform for work, this traditional garment is something that many men have as a wardrobe staple. Chances are, there may be a designer that you love, you love their values, their work, and everything they represent. Designers have a way of breaking the walls in fashion, and we're proud to say that we sell over products from more than 50 fashion designers.
Famous Pakistani Designers for Kurtas
Deepak Perwani
Deepak Perwani is one of the best designers for men's kurtas and we at Studio by TCS offer an amazing collection of kurtas including Deepak Perwani. You can opt for your favourite colour and design from our beautiful range of kurtas to suit your style and needs.
Sania Maskatiya
Sania Maskatiya – a renowned Pakistani fashion designer, created some exceptional designs for men's kurtas. Sania Maskatiya kurta collection is available on Studio by TCS in different colours and patterns and can be worn during Ramadan & Eid and even with shalwars & jeans.
Deepak & Fahad
Deepak & Fahad is known for quirky menswear, and they have created several beautiful and exceptional men's kurtas designs. So check out our collection to buy stylish and trendy kurtas.
The best tips for buying men's Kurtas
The perfect men's kurta is a product that every Indian and Pakistani man needs to have. It is not only a good-looking piece of clothing, but it also has the ability to make its wearer look like a million bucks. With so many different options available for the perfect men's kurta, finding the one that fits well on your body and is of high quality can be quite difficult. There are so many ways to buy men's kurtas, but the best way is to go for the one that suits you best but what fits your personality and preferences too.
Here are some of the factors that you should consider before buying a kurta:
1) Fabric: The fabric should be comfortable and light in weight.
2) Fit: The fit should be loose enough for comfort yet tight enough for shape retention.
3) Colours: The colours should complement your skin tone and personality.
If you look good, you'll feel good, and that's one of the biggest rules in fashion. So it's important when selecting Kurtas that you select ones that you know that you'll stride in confidently.
Studio By TCS has a wide range of affordable and designer men's Kurta. No matter what your preferences are from your budget to style preferences, there is something that's perfect for you.  You can live anywhere around the world from the UK all the way to the middle east and you can count on us for international shipping!  We're the best store online to buy Pakistani clothes! Check out our collection, we know you won't be disappointed!