Top 20 Clothing Brands in Australia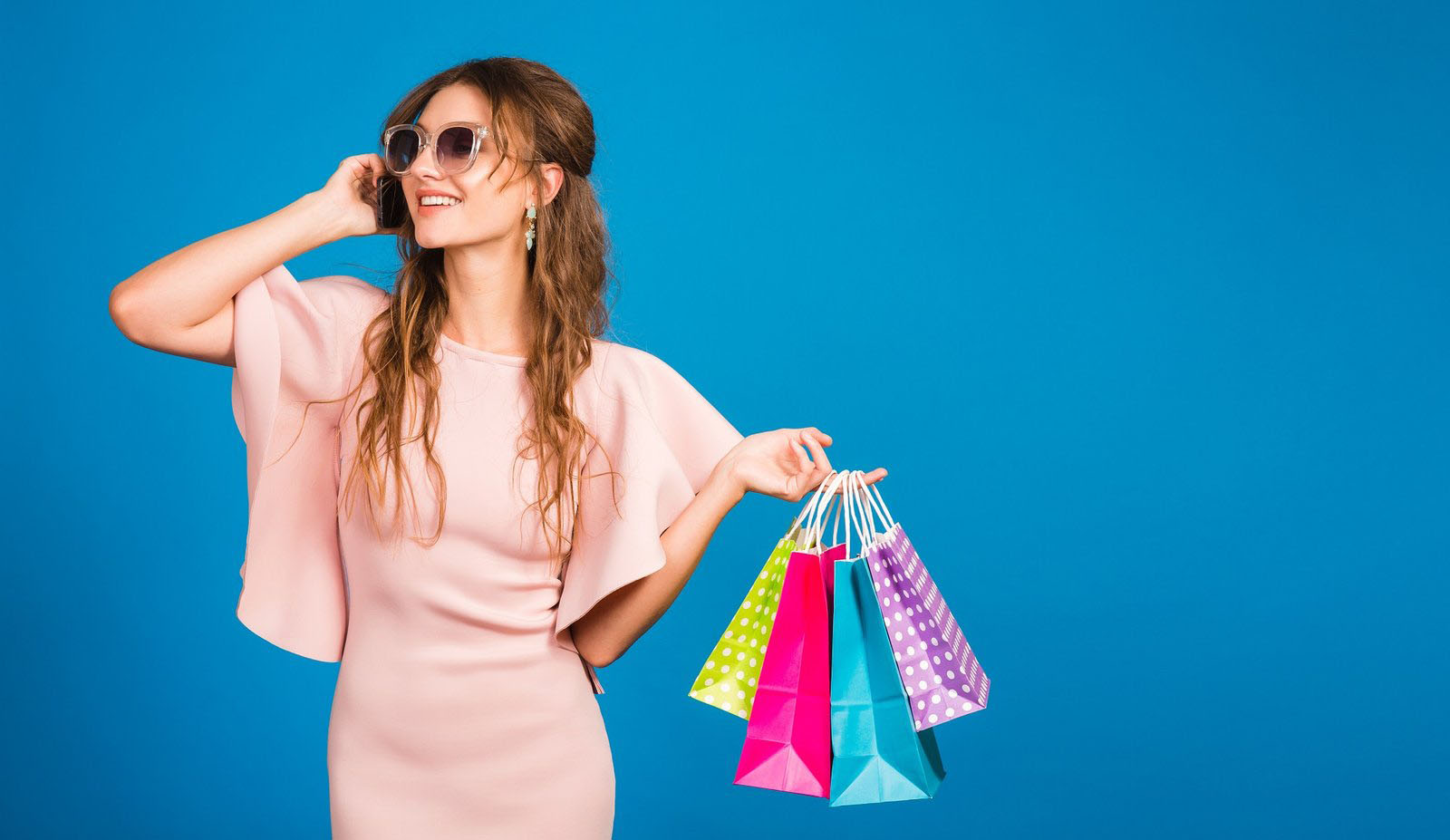 September 09, 2021
by Admin
Australia boasts an eclectic, vibrant fashion scene, with brands specialising in everything from effortlessly cool swim and beachwear to high-fashion. In this guide, we'll delve deeper into Aussie fashion, discovering more about the top clothing brands in Australia.
Introduction
Australia is known for its diverse fashion industry. A report released to coincide with Afterpay Australian Fashion Week 2021 revealed that the industry generates more than $27 billion per year and provides jobs for almost 500,000 employees. The fashion sector in Australia is growing, and more and more brands are enjoying a moment in the spotlight. In this guide to the top 20 clothing brands in Australia, we'll take a closer look at the labels that are making waves and turning heads.
Top 20 clothing brands in Australia
Founded by sisters, Nicky and Simone Zimmermann, in 1991, Zimmermann has flourished, becoming a firm favourite of A-listers and fashion aficionados. Known for its original, unique, bold designs and diverse range of collections, Zimmermann caters to a broad spectrum of buyers.
From comfortable, chic beachwear and eye-catching resort collections to evening and occasion wear that is guaranteed to steal the headlines, Zimmermann has established a reputation for producing quality clothing that celebrates creativity and femininity. In addition to the extensive selection of casual, beach and evening wear, Zimmermann also offers a treasure trove of accessories to finish off outfits and customise looks.
In the last few years, Zimmermann has emerged as a hugely popular social media brand, with more than 2.5 million Instagram followers. Celebrities spotted sporting Zimmermann pieces include Kendall Jenner, Beyonce, Margot Robbie and Bella Hadid.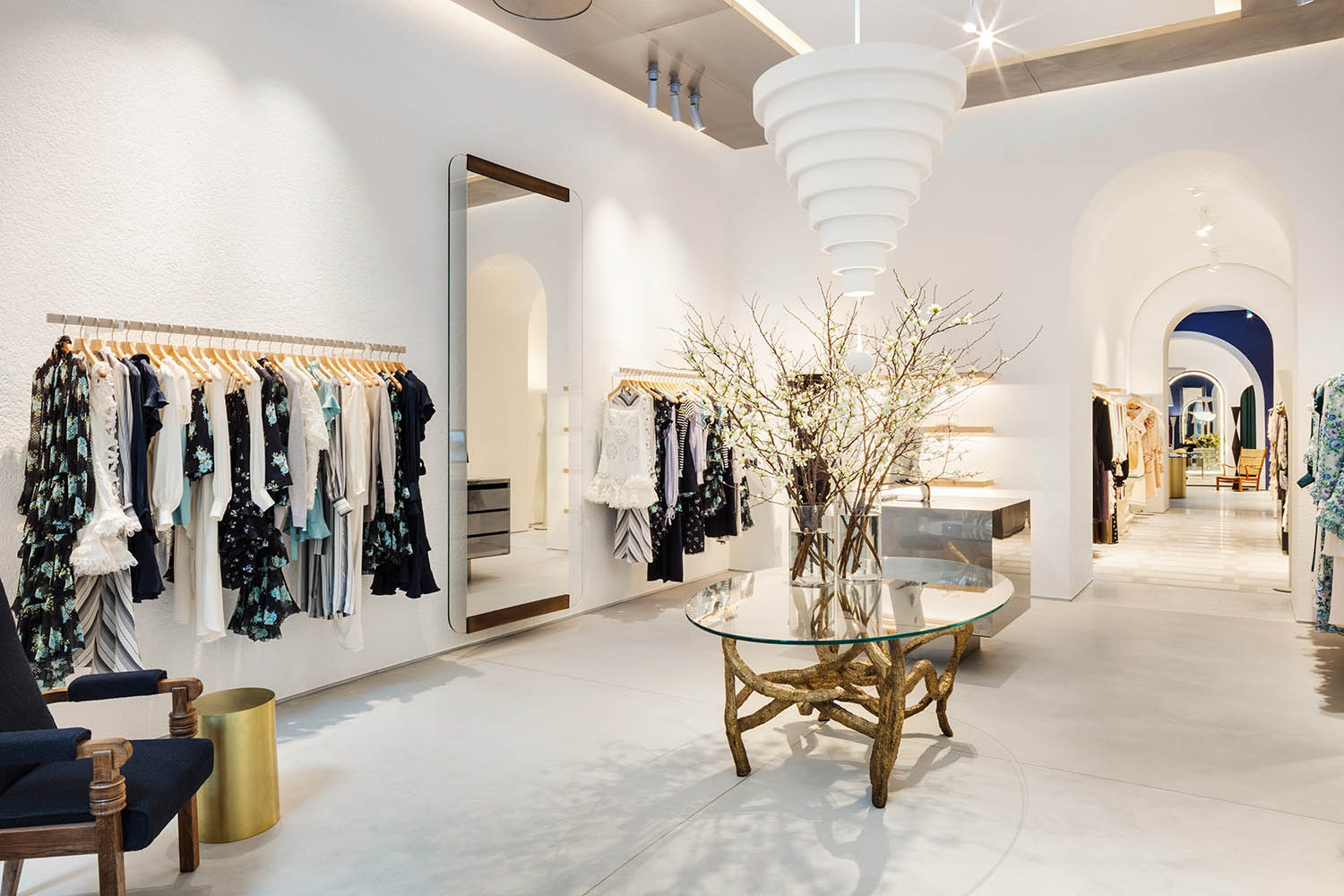 Established in 1999 by best friends Heidi Middleton and Sarah-Jane Clarke, Sass & Bide hit the ground running, attracting celebrity clients and making headlines for its forward-thinking collections and boundary-pushing creativity. The brand's first show at Fashion Week Australia in 2001 was a great success and paved the way for an impressive run of catwalk appearances across Europe and the US.
Sass & Bide collections, which feature everything from daring suits to classic knits, are created to celebrate women, encourage ageless beauty and spirit and combine laid-back living and comfortable clothing with detailing, adornment and sophistication. With Sass & Bide clothing, customers can enjoy the best of both worlds.
They look and feel great thanks to expertly crafted and designed pieces that ooze quality, catch the eye and fit the body perfectly. Celebrity fans include Georgia Jagger, Drew Barrymore, Eva Longoria and Cara Delevingne. The brand's Instagram account currently has more than 320,000 followers.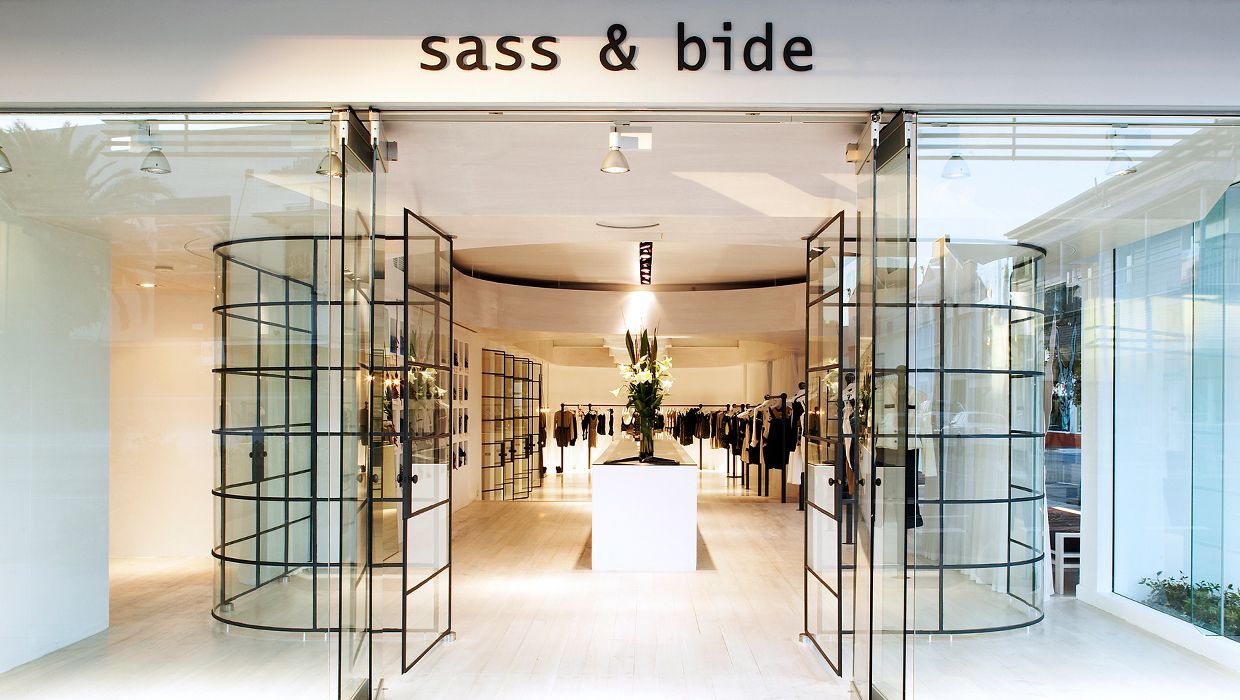 A celebration of effortless Australian style, Aje is one of the fastest-growing brands in Australia. Known for its colourful palette, beach to bar wear and beautiful silhouettes, Aje was launched in 2008 to make putting stylish outfits together a breeze. The Aje collection is designed to cater to the demands of the modern world, covering everything from gym and loungewear to dresses that wouldn't look out of place on a catwalk or a red carpet. The beauty of Aje's clothing is that it's easy to wear and simple to elevate if an opportunity to dress up arises.
Aje clothing seamlessly bridges the gap between urban and beach living, providing pieces that can be taken from the shore to the city and accessories for every occasion. Recently, Aje has attracted a lot of attention online, with over 500,000 Instagram followers taking pleasure in gazing upon daily posts of new outfits and flashes of inspiration for the coming season. Kate Moss and Madonna are said to be fans of the brand.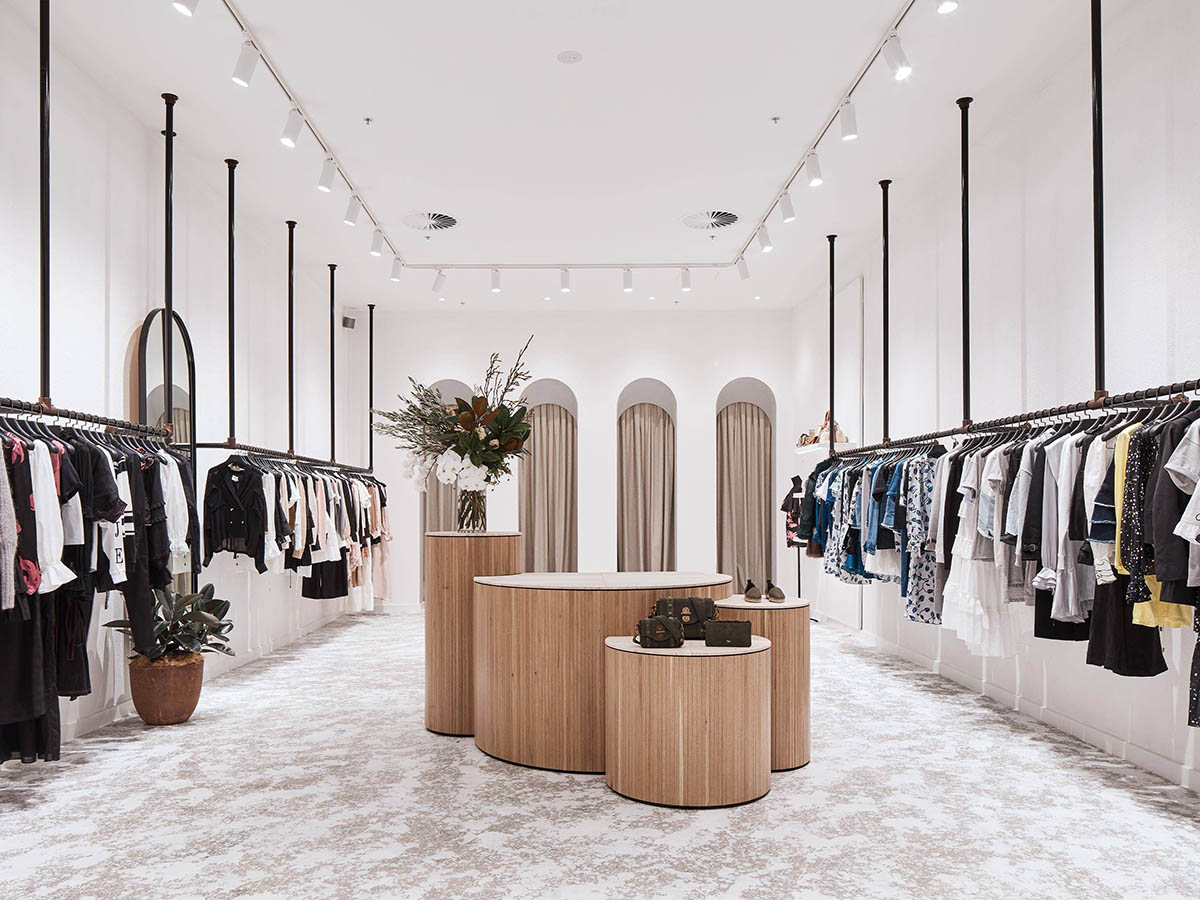 Fans of the 'less is more' mantra will love hip Australian brand, Posse. One of the most popular Aussie clothing brands at the moment, Posse is known for its trendy summer collections and its commitment to slow fashion. In a world of fast fashion and buying at the touch of a button, the Posse team is on a mission to encourage customers to invest in high-quality pieces to wear time and time again. Think simple silhouettes, classic cuts, understated colours, and a twist of contemporary cool and you've got Posse.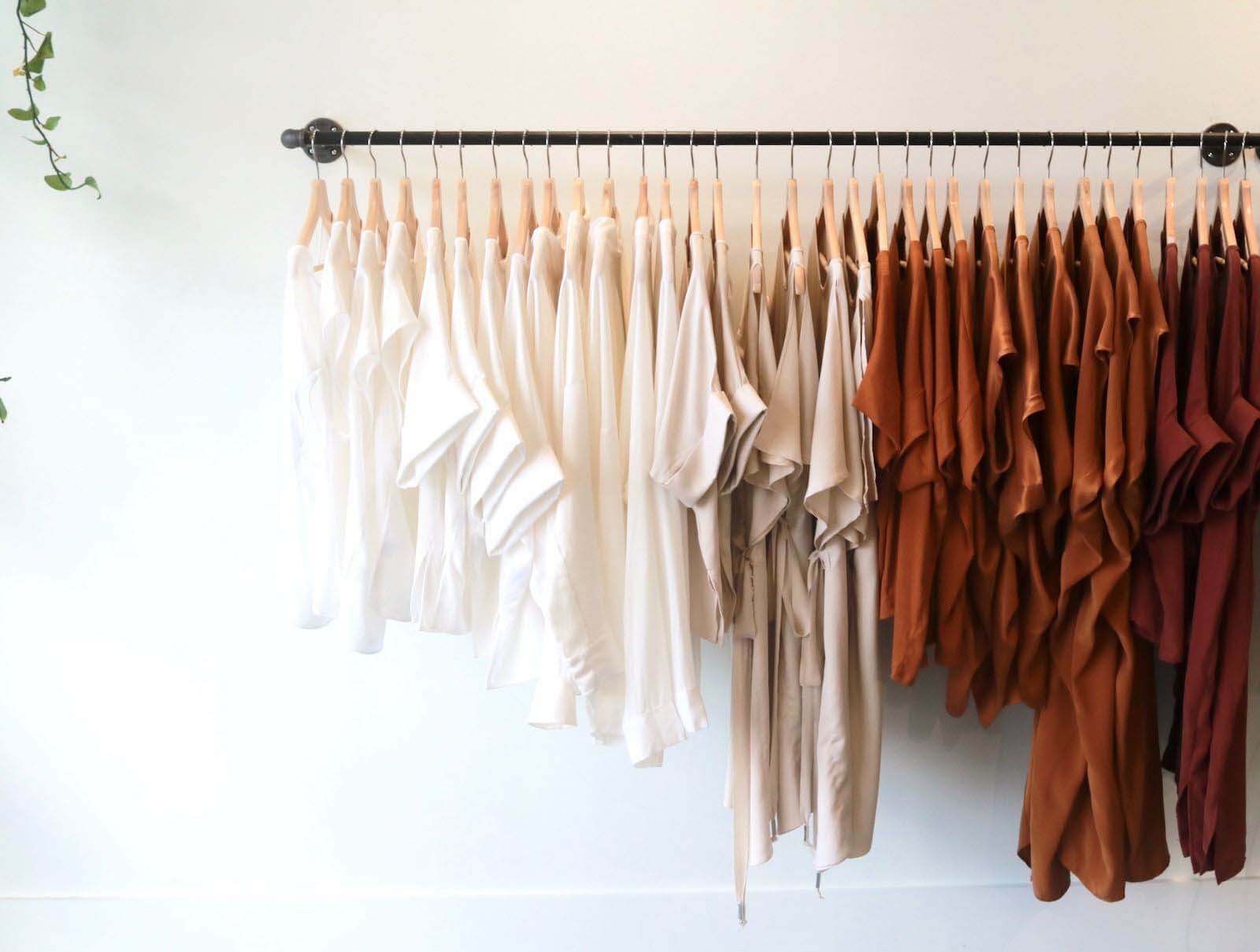 Posse offers a wide-ranging selection of clothing, including timeless essentials that are ideal for curating capsule wardrobes that will be eternally fashionable, as well as statement pieces and accessories. From beautiful tiered summer dresses to stylish co-ords, Posse's limited edition collections are designed to be irreplaceable. This brand is an ideal choice for lovers of eco-friendly fashion and those keen to build looks around elegant, classic pieces that have a modern edge.

Think of Australia and it won't be long until you conjure up images of golden beaches, rippling waves and surfers running up the beach, the wind blowing in their hair as they carry their boards to the shore ready to catch some rays. Billabong is one of the most famous surf labels in the world, generating sales across the globe.
Established by Gordon Merchant, a surfer who made it his mission to pioneer new board designs and clothing for lovers of the sport, the brand came to life in the 1970s and 80s. What started as a project to create long-lasting, comfortable, functional, stylish board shorts turned into an international brand worn by beachgoers and fans of watersports on almost every continent.
Billabong has always had a reputation for producing cool, vibrant designs and today, it remains one of the most popular Australian labels. Over the years, the collection has expanded and diversified, with customers now able to buy everything from shorts, hats and swimwear to wetsuits, hoodies and sweats, bags and jackets. Billabong has over 2 million followers on Instagram.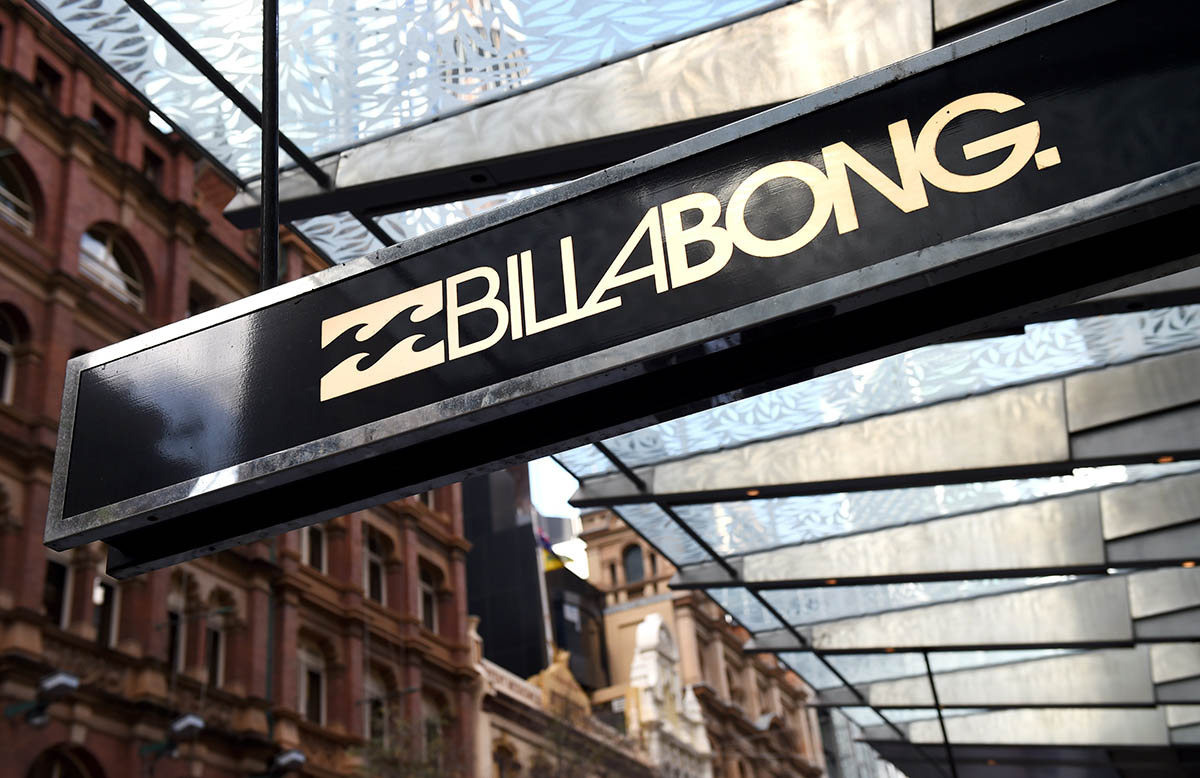 Bec + Bridge, one of the most exciting Australian fashion brands of the moment, was founded by best friends and coursemates, Becky Cooper and Bridget Yorsten. The pair met at Sydney's University of Technology and launched their eponymous brand after graduating with first class honours in Fashion & Textiles. Bec + Bridge first set tongues wagging at Fashion Week Australia in 2004, and since then, the brand has grown rapidly, attracting plaudits from across the world and fans in every corner of the globe.
Bec + Bridge is all about celebrating the individual and encouraging modern women to accept their unique qualities, quirks and traits. The brand caters to a wide range of buyers, offering pieces that are designed to enhance and adorn the female form and supercharge confidence.
This is a brand that is known for its stylish separates, as well as its distinctive party outfits and its stunning bridal collection. Celebrity fans of Bec + Bridge include Kendall Jenner, Hailey Baldwin, Emily Ratajkowski and Selena Gomez. The brand also has a dedicated online following, with more than 620,000 Instagram followers.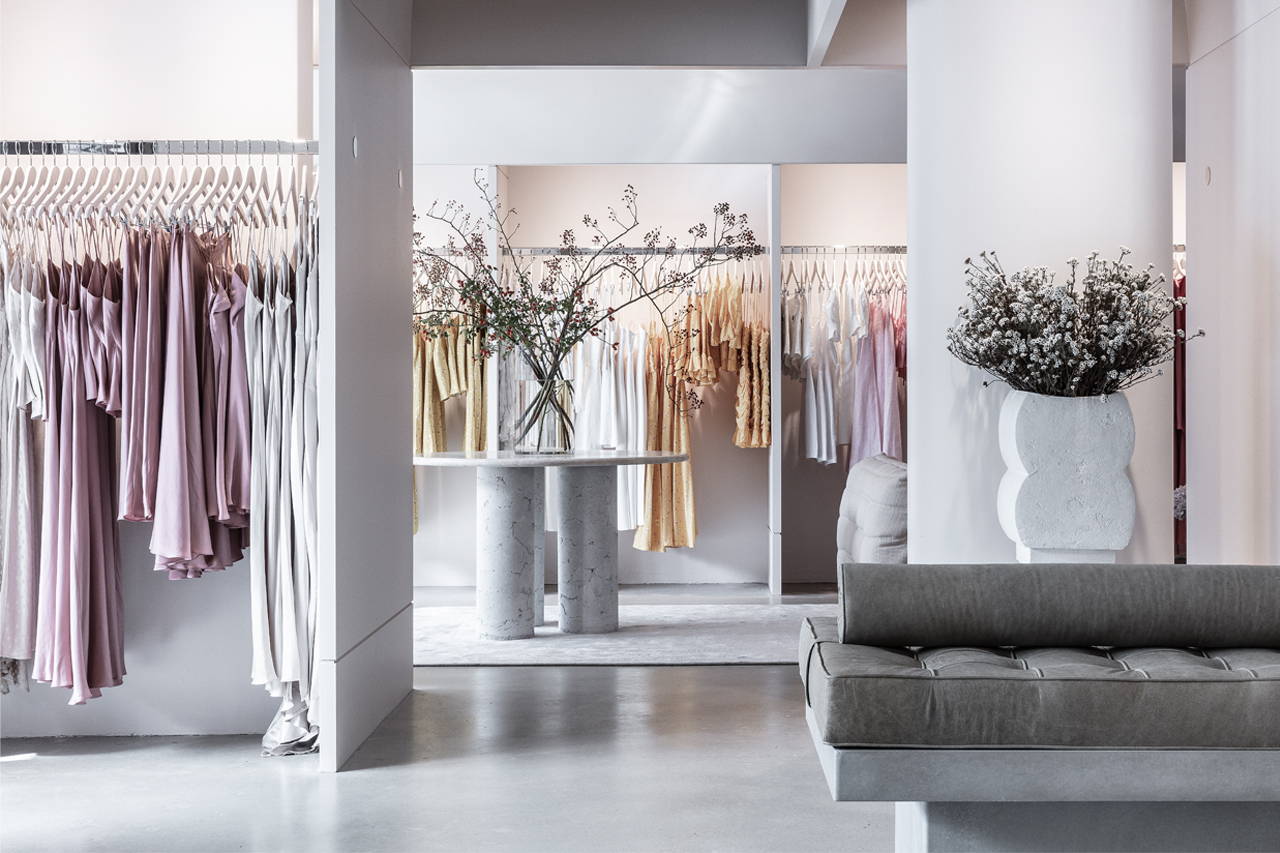 Elegant with a playful, fun twist, Alice McCall collections are famed for their vibrant patterns, bright colours and flattering silhouettes. Offering a dazzling array of pieces, from everyday knitwear and timeless staples like leather jackets to flirty co-ords and elaborate, embellished maxi dresses for parties, balls and weddings, there's something for everyone.
As well as possessing a keen eye for detail and a passion for colour, fit and style, Alice McCall is also a label that is dedicated to championing women and helping them to feel cool and confident every day.
The brand has released limited edition pieces and launched capsule collections for International Womens' Day and teamed up with other brands and organisations to celebrate events and occasions designed to smash the glass ceiling and promote equality and opportunity.
Alice McCall has more than 600,000 Instagram followers and is a household name in the fashion world in Australia and beyond. High-profile supporters of the brand include Kylie Minogue and Beyonce.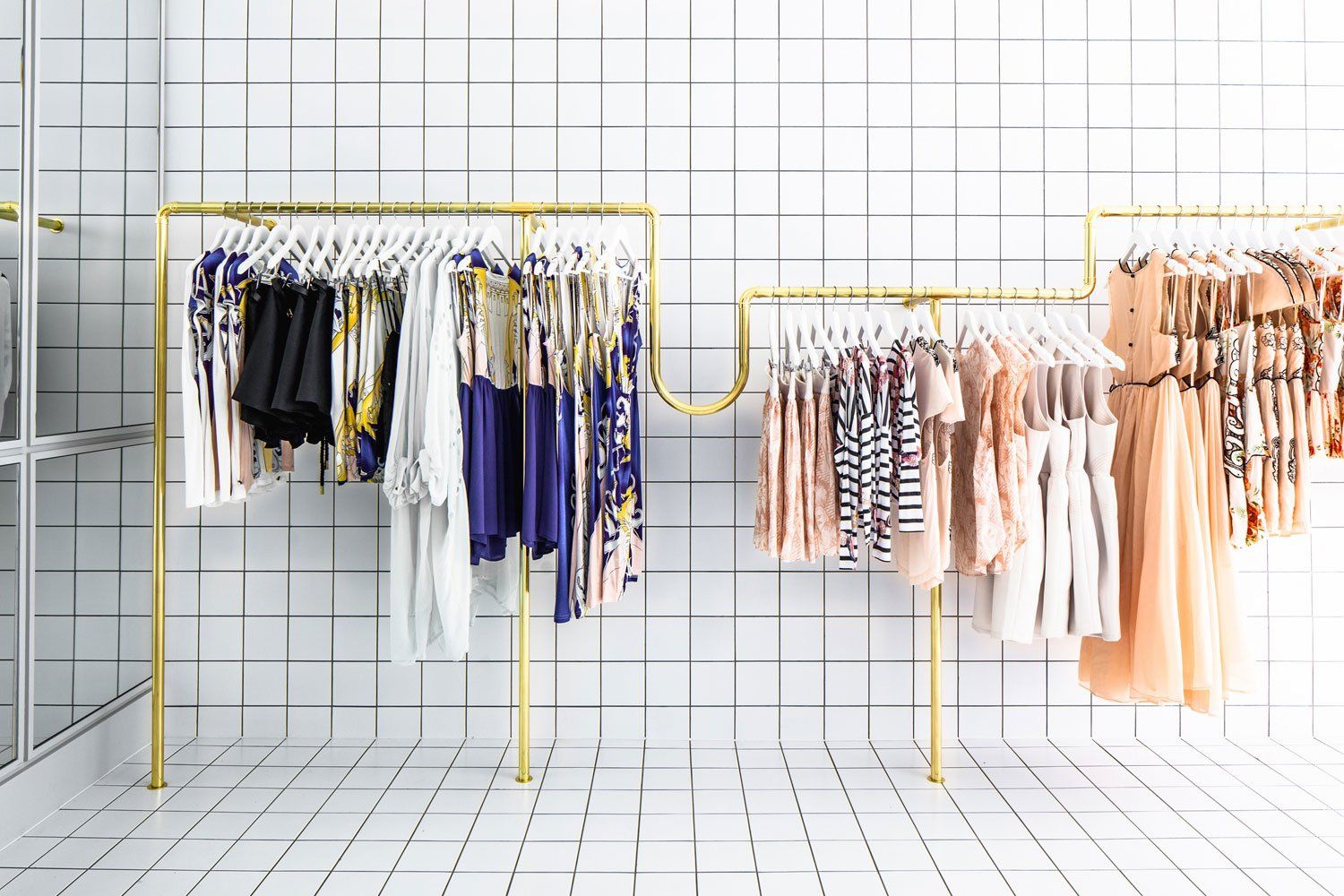 Based in Byron Bay, St. Agni is one of the coolest brands around. Known for its dedication to sustainability, St. Agni produces wearable clothing that makes getting dressed easy and fun. No matter the occasion, St. Agni delivers with high-quality pieces that not only look fabulous but also make the wearer feel amazing.
Simplicity is key when it comes to building St. Agni outfits. The collection features timeless, elegant, throw-on styles, including maxi and midi dresses, wide-leg trousers, camis and vests, trench coats, and classic tailoring with a contemporary edge.
From oversized suits for the modern working woman to lightweight lounging attire, every piece combines comfort with a touch of luxury. There's also an impressive selection of accessories to choose from, including bags, belts, and wallets.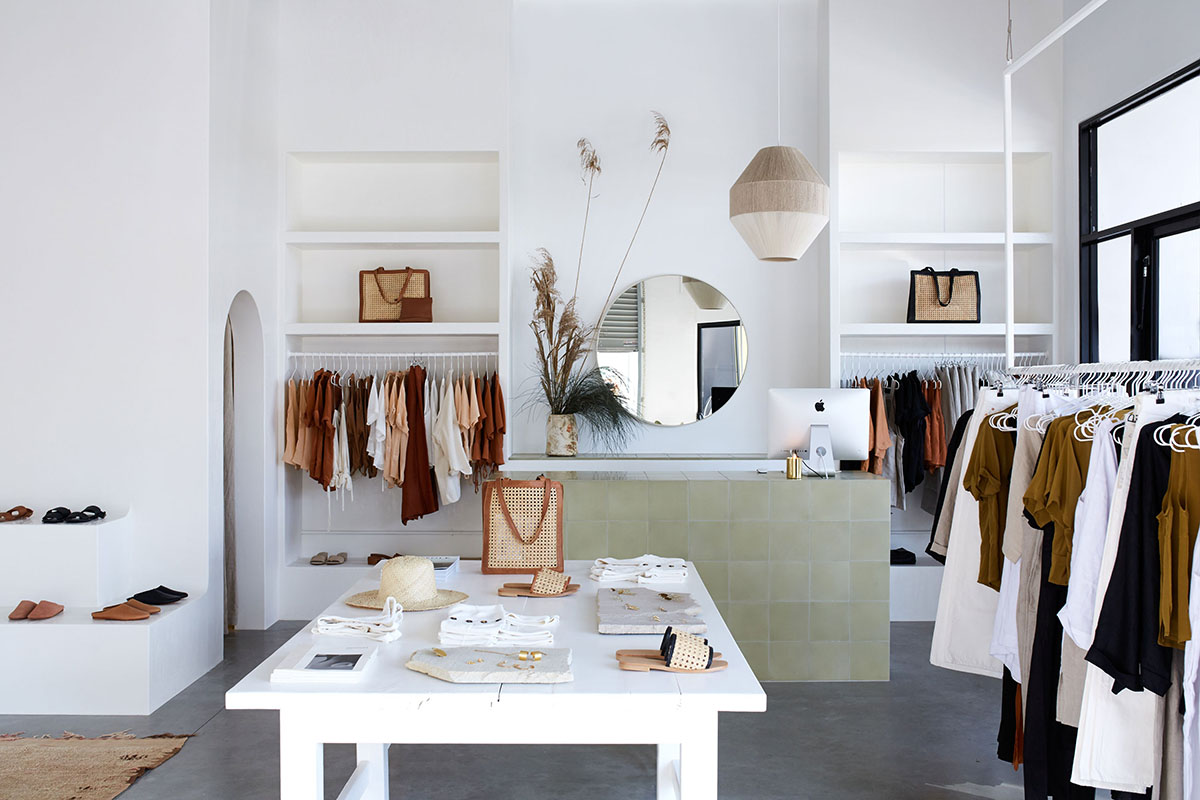 Luxury womenswear brand, Ellery, was launched by designer, Kim Ellery. Initially a side project, which ran alongside Kim's career as a stylist, the brand grew into one of the most recognisable Australian labels, attracting fans from Europe, the US and beyond. Ellery is one of just a few Australian designers to be invited to Paris Fashion Week, and in 2017, the brand showcased its collection at Paris Couture Week.
Ellery designs intend to reimagine and revamp classics to produce elegant, timeless pieces with an avant-garde twist. Now based in Paris and made in Italy, Ellery clothing is diverse and eclectic but also traditional. The ready to wear collection features everything from chic knits and tailored, high-waist trousers to cutting-edge leather dresses and ultra-feminine slips.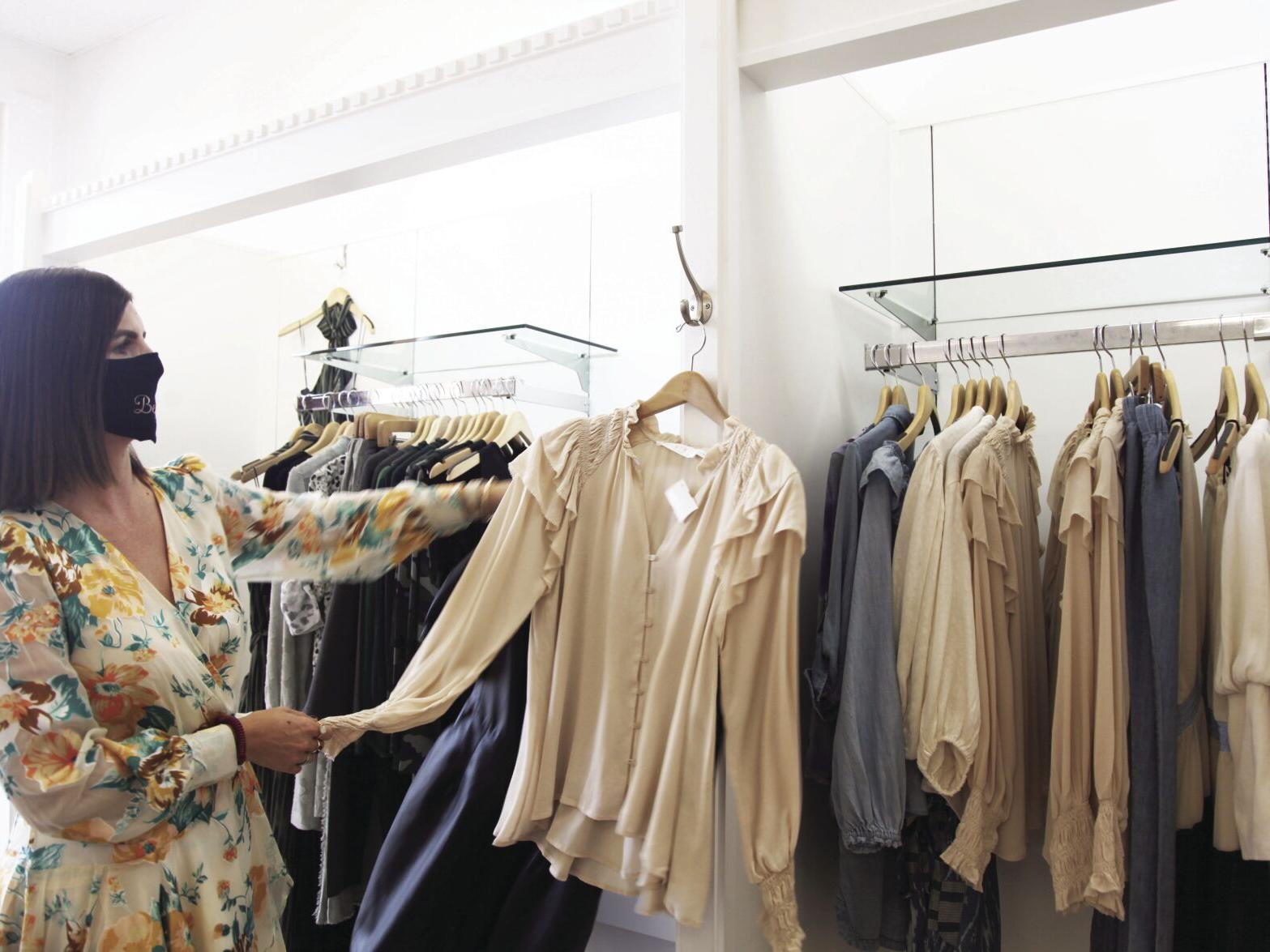 One of the most popular brands among Australian shoppers, SIR the Label is known for its eco-conscious collections, which centre around easy to wear clothing that takes you from the beach to the city, bar or a friend's terrace or back garden effortlessly. Best-loved for its summer clothing, SIR the Label is the place to go to search for summer dresses, flattering, on-trend swimwear, feminine blouses, and effortlessly chic co-ords.
Looking good is the aim of the game for SIR the label customers, but brand values also ensure that this label stands out from the crowd. With an ongoing commitment to looking after those involved in the supply chain and making a positive contribution to the planet, the design team carefully selects materials and orders limited stocks, only reordering when it's clear that a piece will sell out.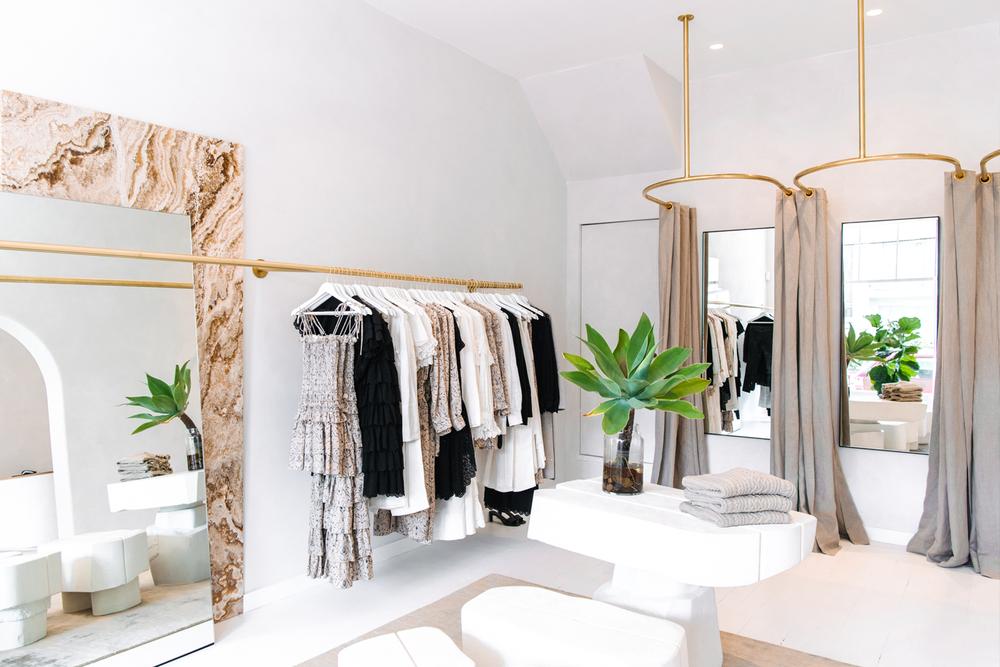 The brainchild of brother and sister duo Camilla Freeman-Topper and Marc Freeman, Camilla and Marc is a luxury brand that is famous for producing timeless classics that have a modern vibe. Bursting with foundation pieces that will grace wardrobes for decades to come, Camilla & Marc collections make creating outfits easy and hassle-free. From simple slips and vests to tailored trousers, on-trend jackets, and effortlessly chic oversized shirts, looking good has never been easier.
Over the years, the brand has expanded its clothing selection to include active and loungewear and styles that cater to every aspect of modern-day life. With Camilla & Marc, there's never any worry about looking and feeling incredible. Whatever you grab as you head out of the door, you're bound to look the part.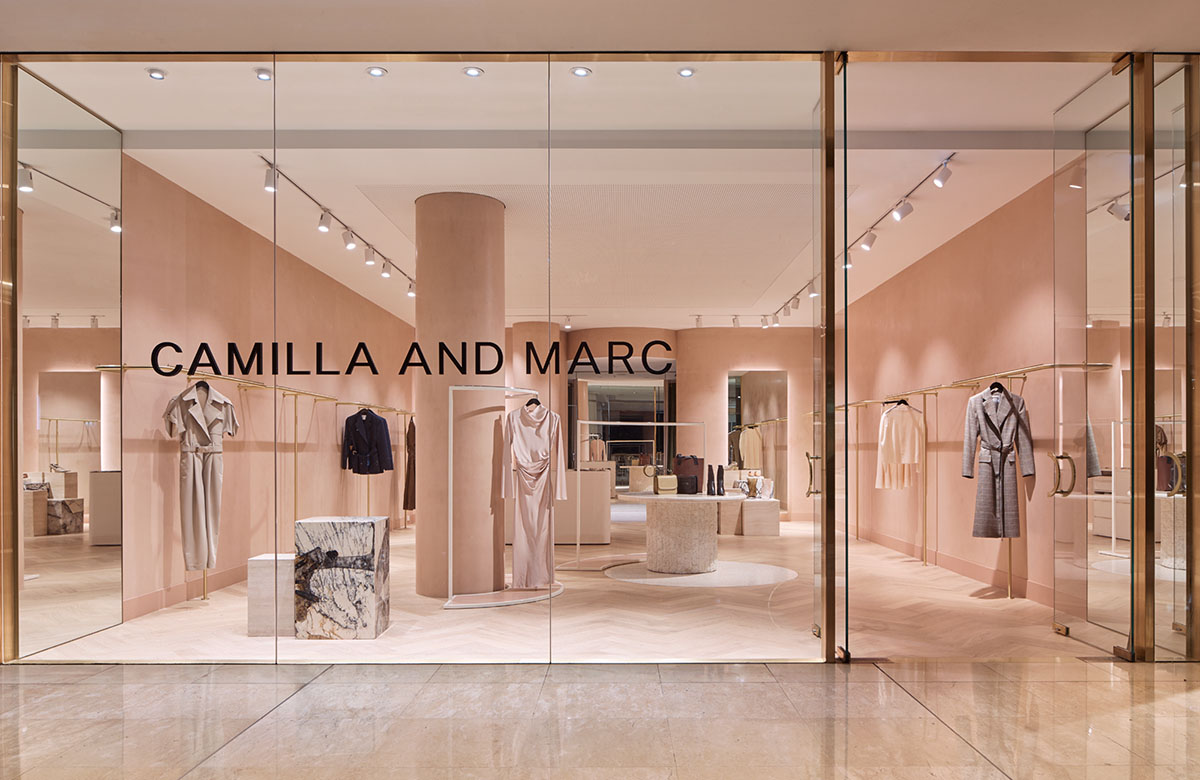 Fun, bright, colourful, quirky, distinctive and youthful, Gorman was established by designer, Lisa Gorman, in Melbourne in 1999. The goal was to put out a collection and gauge the reaction with little hope of building a global brand, but fast forward to 2021, and the Gorman label is still going strong. Now offering everything from dresses and skirts to kids clothing and homeware, Gorman customers are actively encouraged to live their lives in colour and have fun with fashion.
Gorman is one of the most unique clothing brands in Australia, with a dazzling range of pieces available for adults and children. This brand specialises in daring, playful prints and diverse colour palettes, which are designed to inject personality into every wardrobe.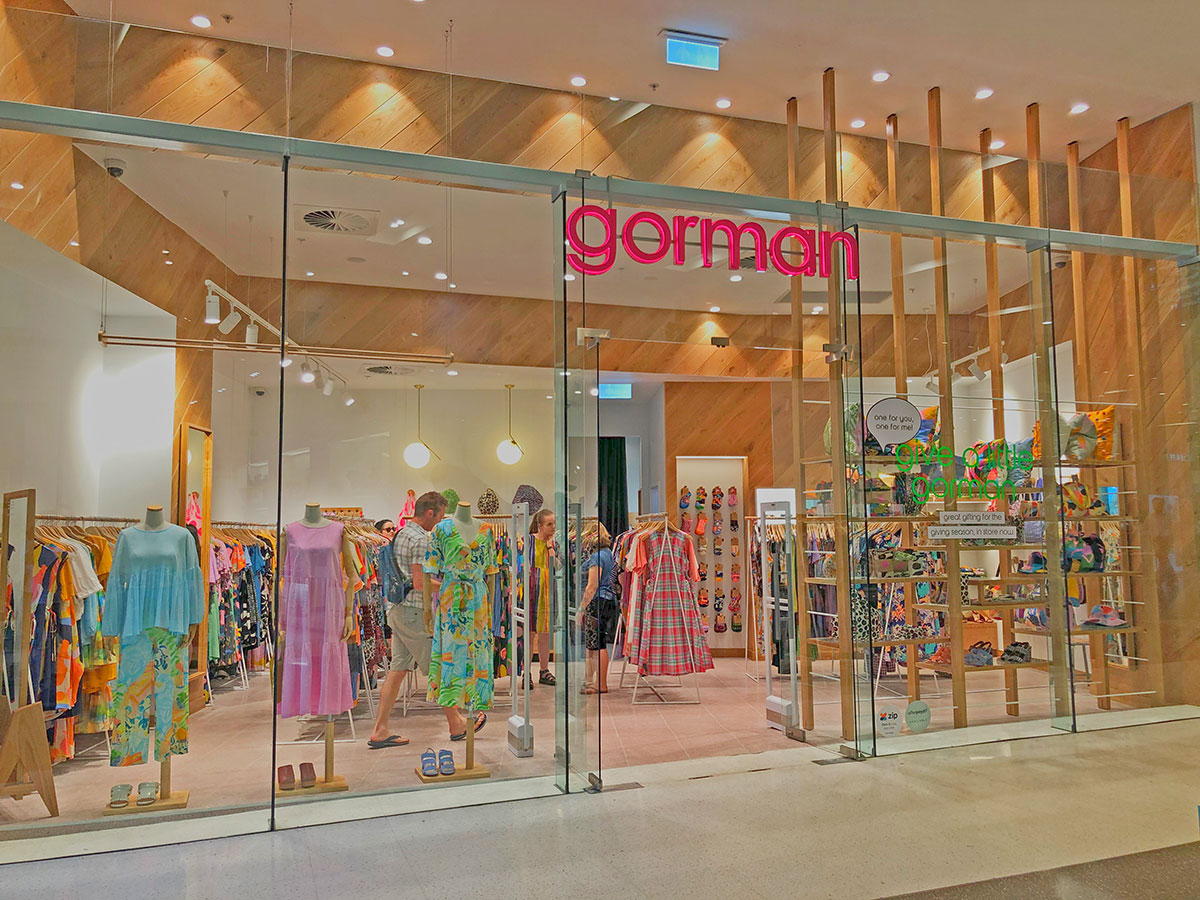 Headline-making brand, Romance was Born, is an iconic Australian label, which became the first to feature in the Met Costume Institute's annual exhibition in 2019. Launched by Anna Plunkett and Luke Sales in 2005, Romance was Born is an artistic, creative, original brand, which uses clothing to tell stories and capture the imagination. The pioneering design duo takes any theme and makes a spellbinding gallery out of it, producing pieces that jump off the rails.
Romance was Born has a distinctive style, which offers an alternative to the laid-back, casual, understated collections synonymous with so many of the other leading Australian brands. This brand is all about celebrating individuality, experimenting with fashion, and showing off your flair and style.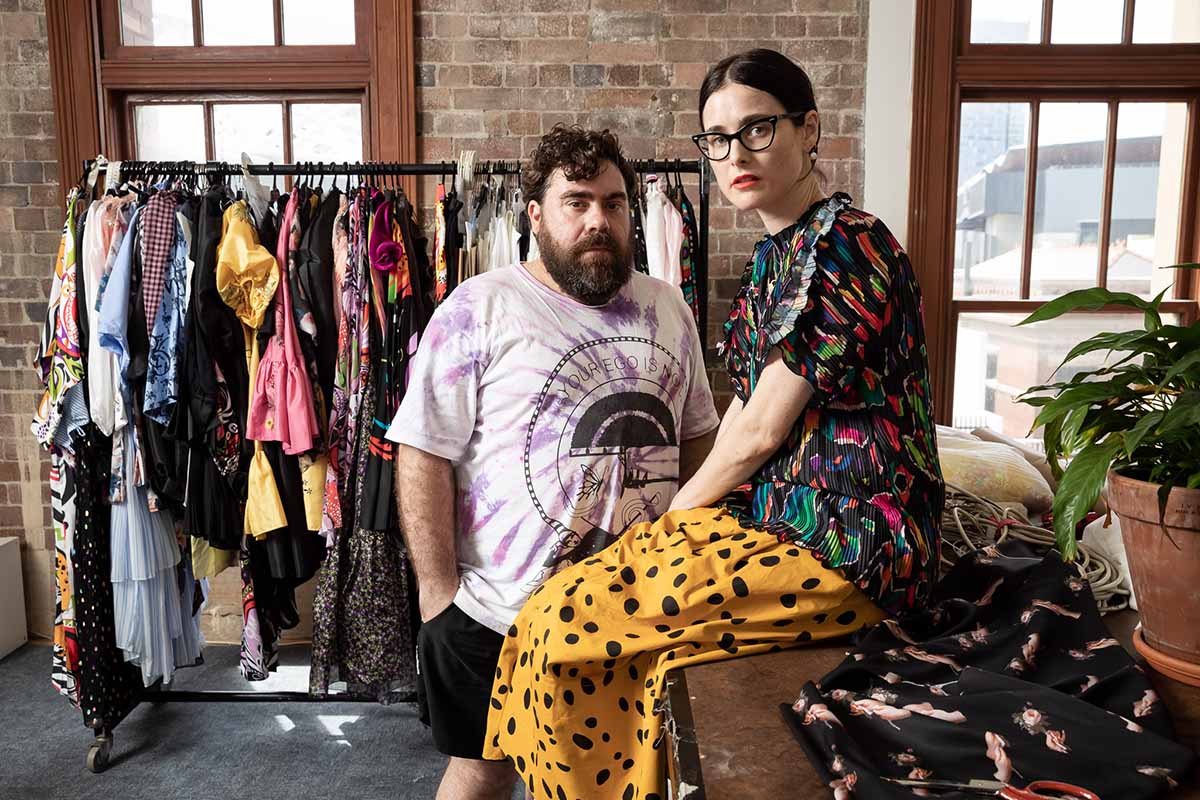 Championing affordable clothing that combines high fashion with wearable, laid-back streetwear, The Fifth is a hugely popular brand, particularly for young fans of fashion in Australia. The latest collection features loungewear, feminine co-ords, and easy-to-wear suits to cater to every occasion. From heading out to the office and relaxing at home to dressing up for a night on the town, The Fifth makes styling simple.
Established in 2014, The Fifth Label blazed a trail in the world of wearable streetwear, making the off-duty model look accessible to all. Aimed at women who want to be original and push the boundaries without having to try, The Fifth specialises in wardrobe essentials that have a pinch of va va voom.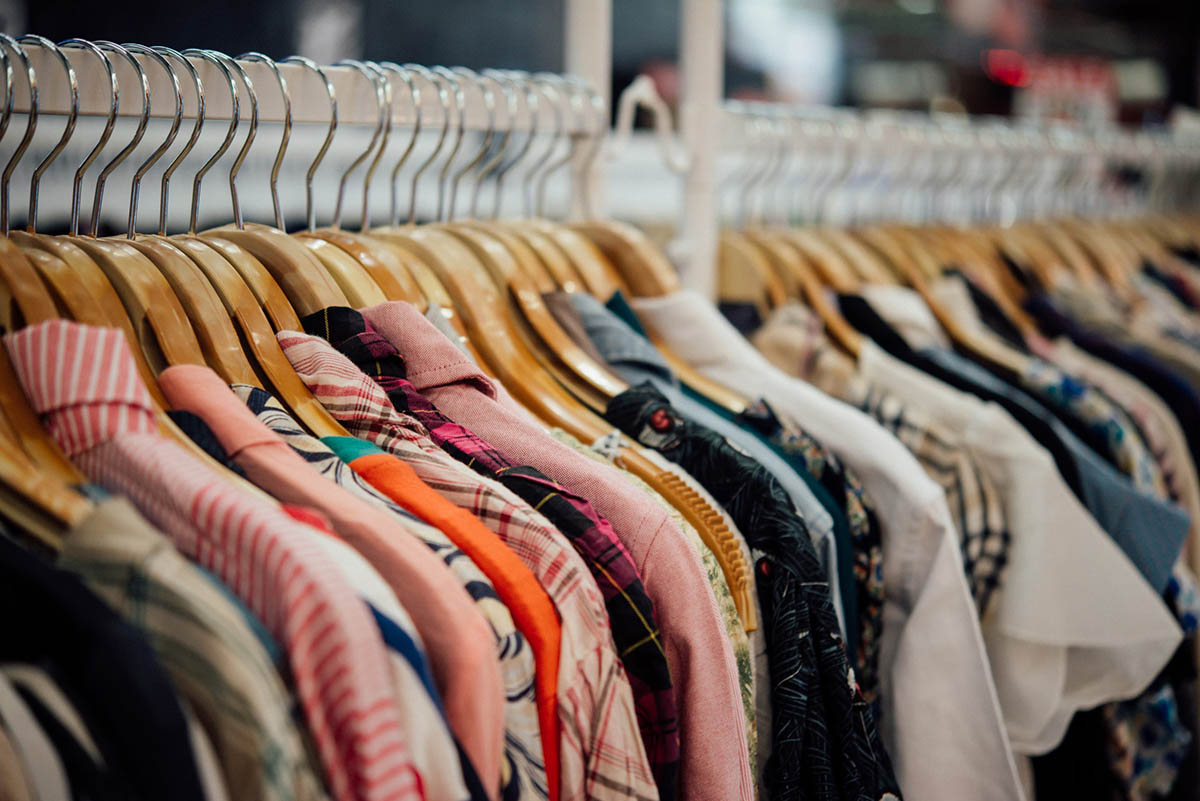 A bonafide treasure trove of cool, must-have items and everyday basics, the Hansen & Gretel range caters to everyone. Offering a vast array of items, from coloured, playful co-ords to essentials that can be worn day in, day out, there's scope to create a seriously stylish capsule wardrobe. The beauty of this brand is the blend of creativity, youth and quirkiness with traditional and conventionality. Mix statement pieces with understated must-haves to create a new look every day with minimal hassle and no need to expand your closet space.
In addition to producing eye-catching clothing, Hansen & Gretel is also a driving force in the world of ethical, eco-friendly, sustainable fashion. The brand has been using 100% biodegradable, recycled materials for packaging since 2018 and is on a mission to eliminate the use of single-use plastic.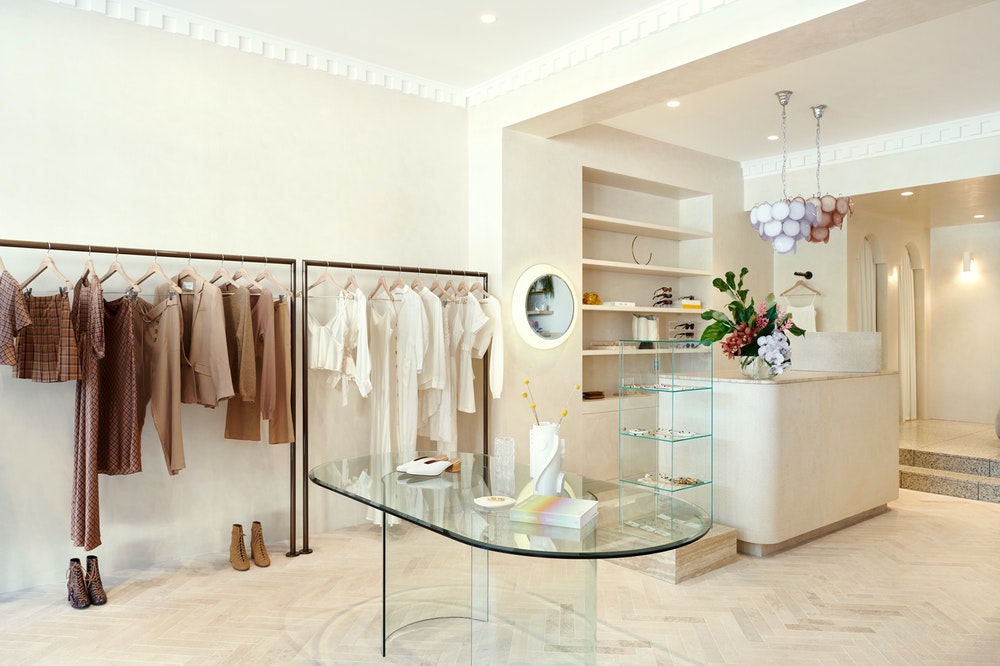 Shona Joy is a leading light in the world of occasion and evening wear. Famed for its stunning collection of beautiful, affordable bridesmaid dresses, Shona Joy also specialises in bridal gowns, prom dresses and everyday clothing.
Shona Joy pieces are functional and practical, but they're also beguiling and they celebrate femininity, grace and elegance. The range offers something for customers with a diverse range of tastes and it enables shoppers to snap up pieces for all occasions. From slinky, form-fitting gowns for weddings and balls to cosy knits, flirty, fun summer dresses and chic shirts and tailored joggers, you can cross every box.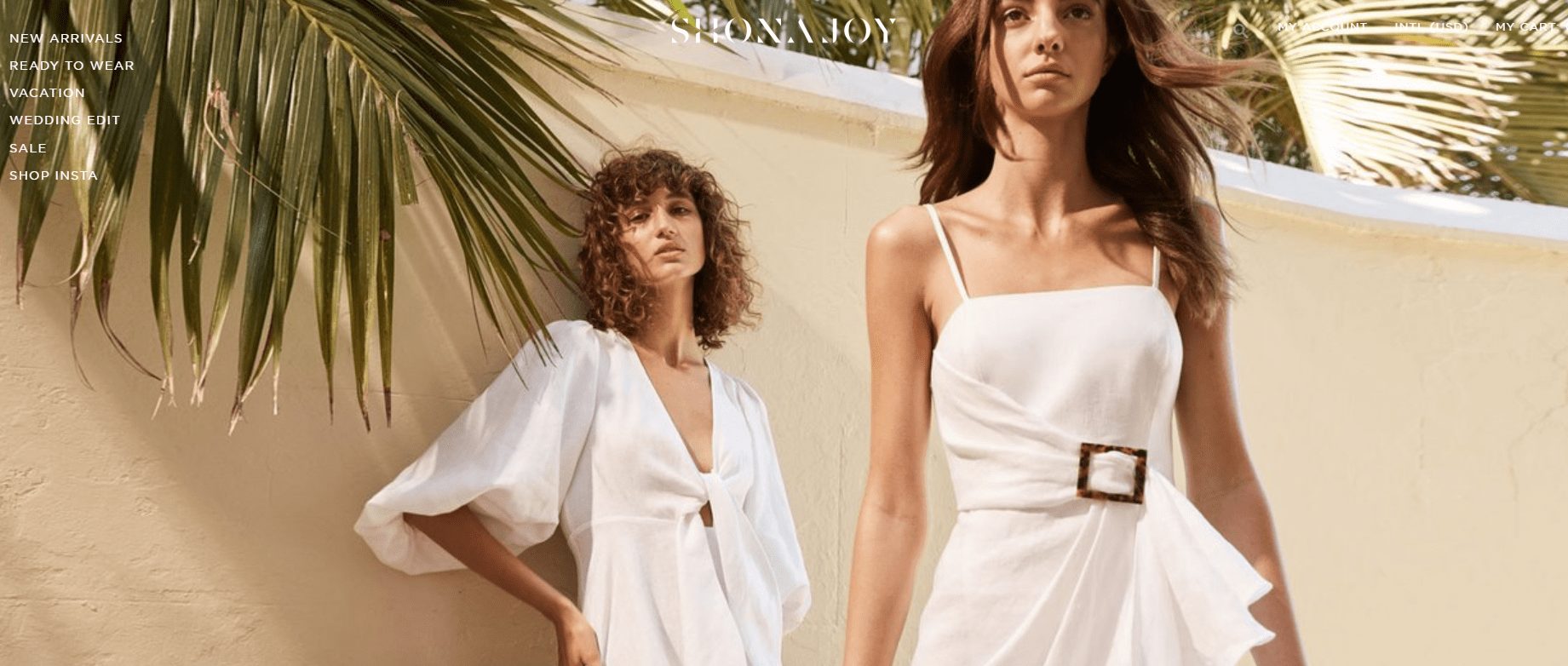 One of Australia's top swimwear brands, Matteau was launched to offer an alternative to everyday beachwear, providing fashionistas with an adult-friendly collection to elevate their shoreline style. Elegant, sleek, and understated, the Matteau range celebrates the female physique, providing a range of shapes and fits to flatter every body shape.
Boasting a selection of one-pieces and bikinis with pants and tops to suit every individual, Matteau has also branched out to everyday apparel, including beach-friendly dresses, jeans, skirts, and top co-ords, wide-leg trousers, and masculine-style blouses and shirts. The Matteau philosophy is based on producing wearable clothing that will last and celebrating the notion that less is more.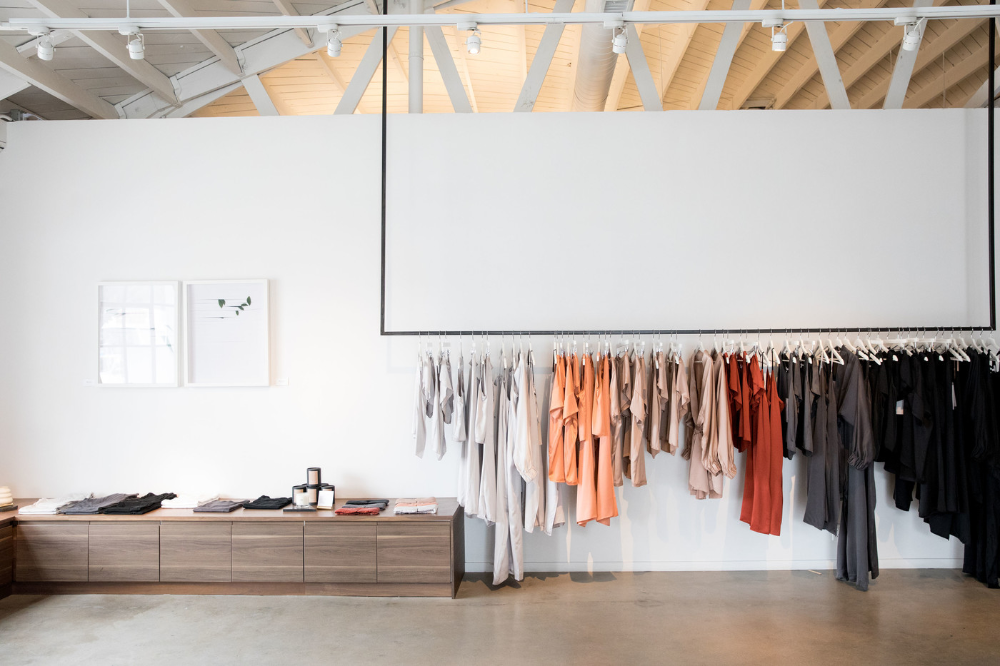 Australian designer, Christopher Esber, launched his eponymous brand in 2010 with a view to creating clothing that combines chic tailoring and structure with fluidity and grace. A background in tailoring, creative flair, and a keen eye for detail meant that Christopher was ideally placed to bring a new breed of clothing to the market.
Esber's collections feature a vibrant mixture of wearable, everyday streetwear, feminine classics, and eye-catching designs that have a high-fashion edge. Colour plays an important role in the collection, with pieces ranging from crisp, classic, clean neutrals to audacious brights and playful prints.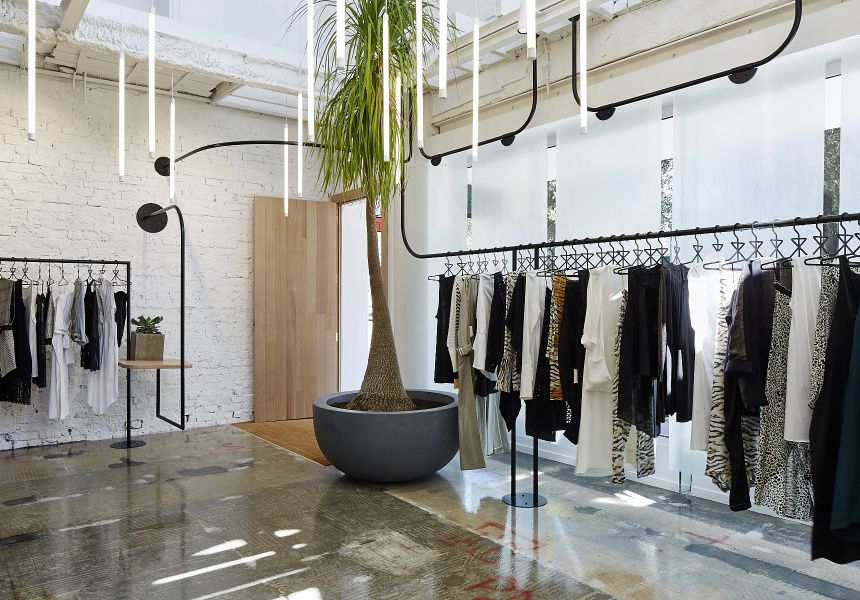 Founded by Mary Lou Ryan and Deborah Sams, Bassike is one of the most popular and high-profile sustainable brands in Australia. Focused on a commitment to producing quality items that can be worn over and over again, the dynamic design duo set about creating a collection that celebrates style staples and encourages shoppers to make the most of the pieces they love. The Bassike range is a veritable feast of elevated essentials that bring joy to getting dressed, no matter whether you're popping to the shops, going to the beach or heading to the office.
Bassike has a strong online following and it has made many a magazine must-have list due to its popularity among celebrities, with A-list fans including Gigi Hadid and Olivia Palermo.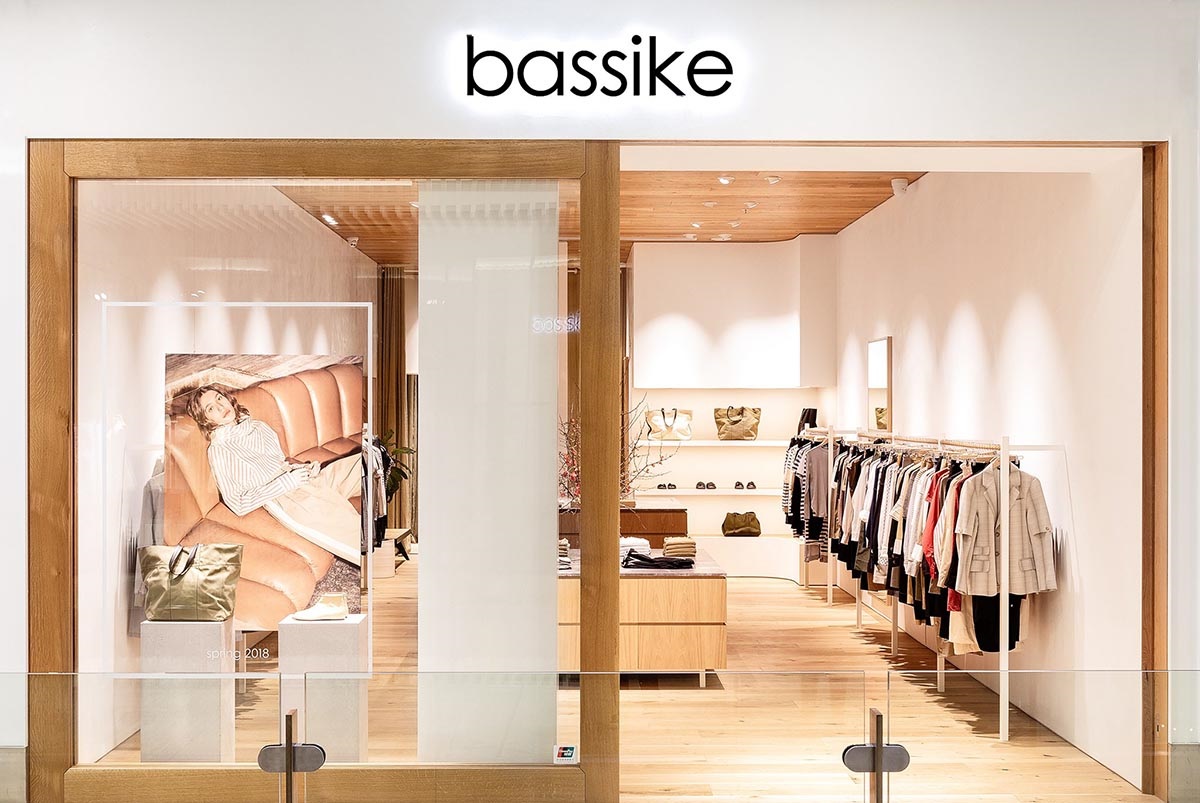 One of the most well-known homegrown clothing brands in Australia, Country Road provides quality, on-trend clothing for the whole family. With a reputation for providing beautiful, functional, stylish clothes that won't break the bank, Country Road has something for every occasion. From casual wear to dressing to impress, this label makes dressing for modern life quick, easy and accessible.
Country Road is also committed to sustainable fashion, ethical design and manufacturing, and protecting the environment. The collection features organic, natural materials and the brand supports several initiatives and charities that champion conservation, health and wellness, and sustainability.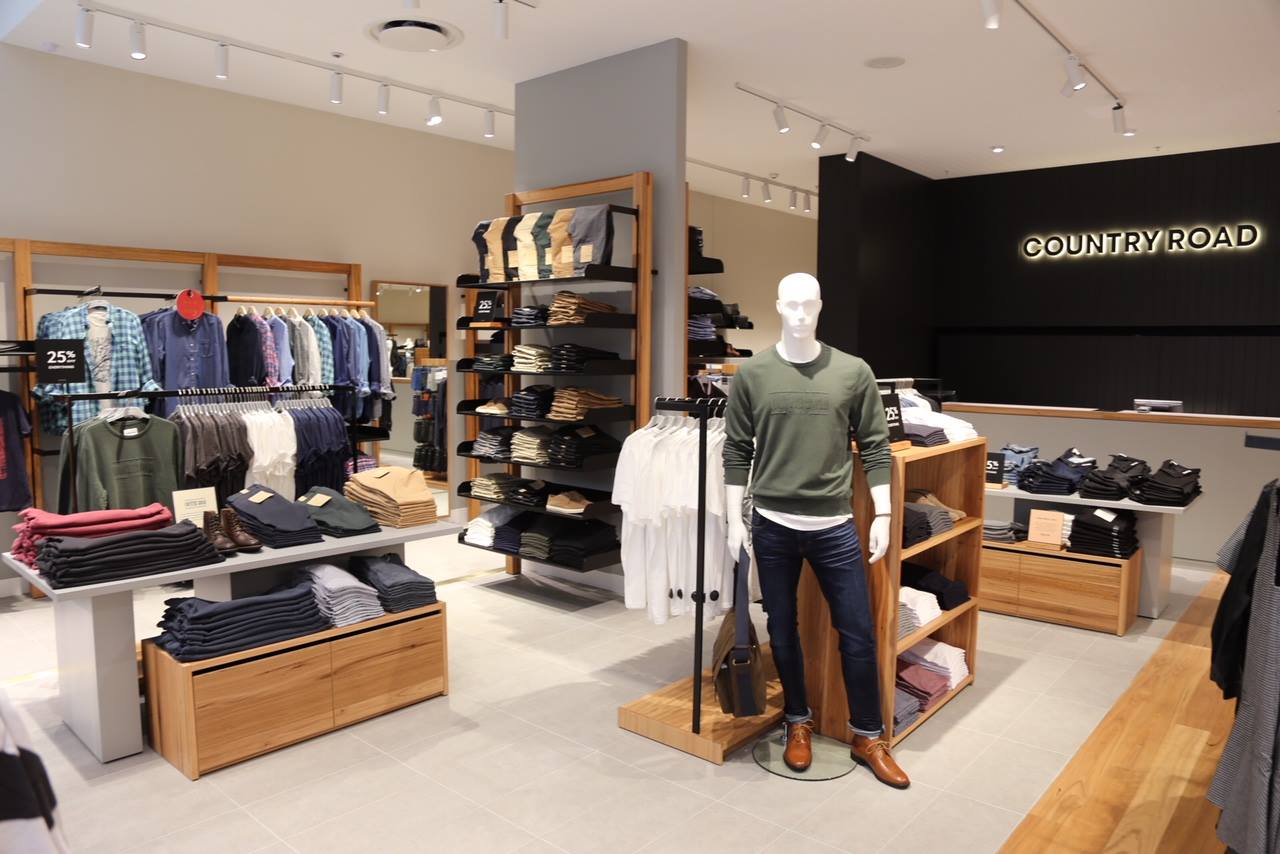 Summary
Australia has an extremely diverse fashion scene, which offers opportunities for independent designers and stores to thrive, as well as promoting household names and well-known brands. Next time you're looking for new investments for your wardrobe or a show-stopping outfit for a special occasion, why not check out these amazing clothing brands in Australia?