Top Clothing Brands in Bangladesh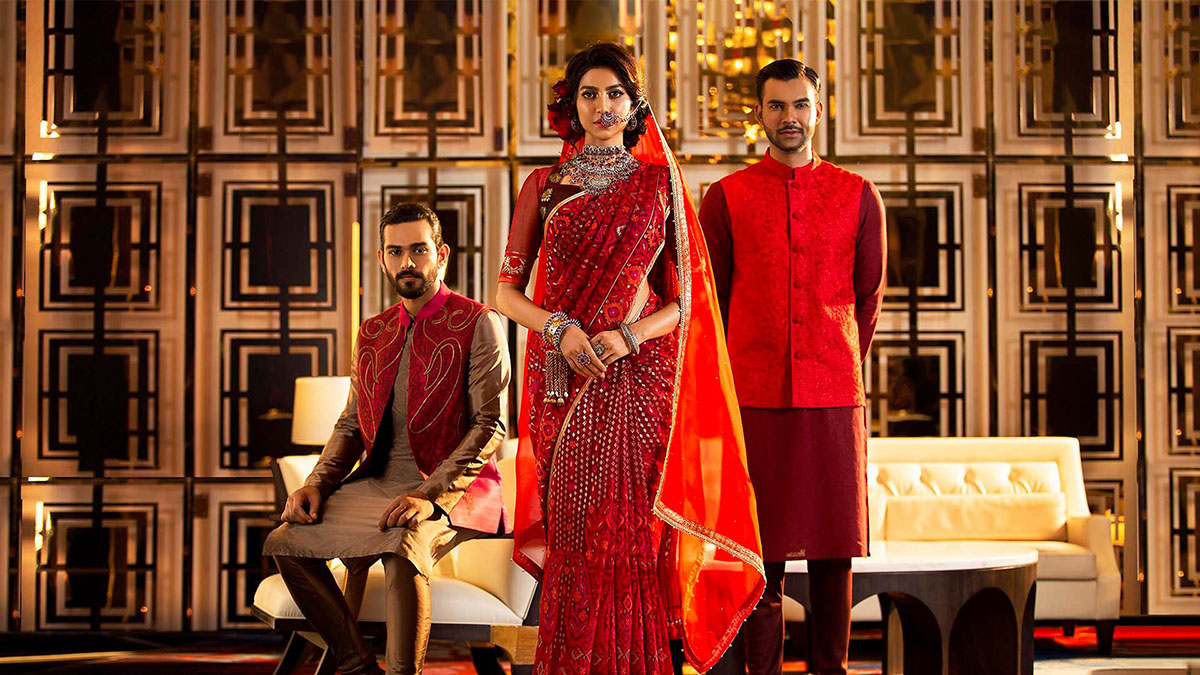 September 11, 2021
by Admin
The Bangladesh clothing industry has seen a massive resurgence in the last nine years with the industry earning over $33 billion, compared to its 2011 earnings of $14 billion. This huge recovery has catapulted the country into becoming the world's second-largest garment manufacturer in the world, after China.
This boom is largely due to new safety protocols that were implemented by the country after the 2012 and 2013 garment factory fires that claimed the lives of over 1200 garment workers. This has birthed a very active and highly profitable ready-made garment (RMG) industry that enjoys patronage from countries across the globe, the US inclusive.
Naturally, multiple brands have emerged in this industry, all of them competing for a "slice of the pie", and providing garments to clothe the many Bangladeshis and fulfill the demand for the country's clothing by foreign buyers.
In this post, we'll be taking a look at the top clothing brands in Bangladesh.  This way, you'll have all the information you need about the best Bangladesh clothing brands. All the brands listed in this article produce high quality, affordable clothing fabrics and materials that cater to all classes of individuals.
So whether you're looking for high end or luxury clothing, formal clothes, or casual clothes, this list will provide you with a list of the fashion brands you need.
Aarong – Major Clothing Brand in Bangladesh
As Bangladesh's leading Bengali ethnic clothier, Aarong has a chain of department stores that caters to traditional male and female wear, as well as English wears.
Some of their clothing designs for men include lungi, short kurta, scarves and uttorio, and fatua. They also offer tees and formal shirts, stoles-shawls, Panjabi-pajama, and bags, belts and shoes made from pure leather.
Clothing for women include wedding dresses, scarves, shalwar-kameez, saree, shawls, and dupatta. Others include kurti nightwear, skirts, pants, taaga, tops, and leather bags, shoes and purse.
The clothing brand is run by a non-profit organization called BRAC. This organization employs thousands of local workers and artisans who make these clothes according to the clothier's requirements.
Aarong means Village Fair, and the clothes are truly fair and beautiful. Founded in 1978 by Martha Chen and Ayesha Abed, the brand has grown so much that it there are 21 stores in 9 cities across the country. Aarong is popular among fashionistas in Bangladesh who are passionate about promoting the various cultures in the country.
Website: https://www.aarong.com/
Address: Aarong center, Began Industrial Area, Dhaka
Phone No: +88028891404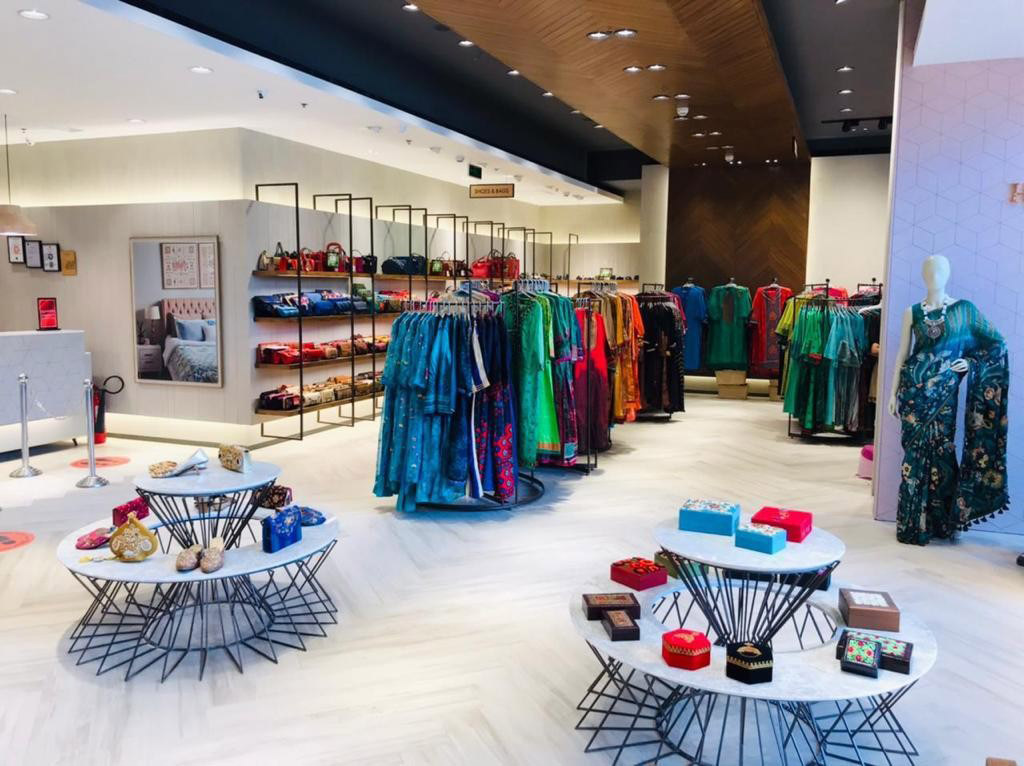 Cat's Eye – Popular Men's Clothing Line in Bangladesh
Cat's Eye is the product of a merger between two Bangladesh fashion brands called Unlimited and Monson Rain. Founded in 1980 by Sayid Siddiqui Rumi and Asharafun Siddiqui Dora, the fashion brand has become Bangladesh's leading male clothing brand.
Cat's Eye offers a wide range of clothing options for the discerning stylish and trendy individual who values great fashion outfits. While it's a predominantly male brand, the fashion outfit also offers women's clothing.
The men's clothing offerings include formal and casual shirts, limited editions, blue collection, white collection, polo shirt, t-shirts, and round neck shirts. Men can also find quality denim and leather jackets, hoodies, sweaters, long-sleeve polo shirts, blazers, suits, and sherwani.
They also offer quality fashion accessories like cufflinks, ties, lapel pins, belts, wallets, scarves, bags, and stylish sunshades. Some of their women's offerings include satin tops, kurta, female blouses, and shirts. They also offer women trousers and fashion accessories like finger rings, sunglasses, necklaces, earrings, and bracelets.
Website: https://catseye.com.bd/
Address: Minita Plaza (6th Floor), 54 New Elephant Road, Dhaka-1205
Phone No: +88-02 9665184, +88-02 9660486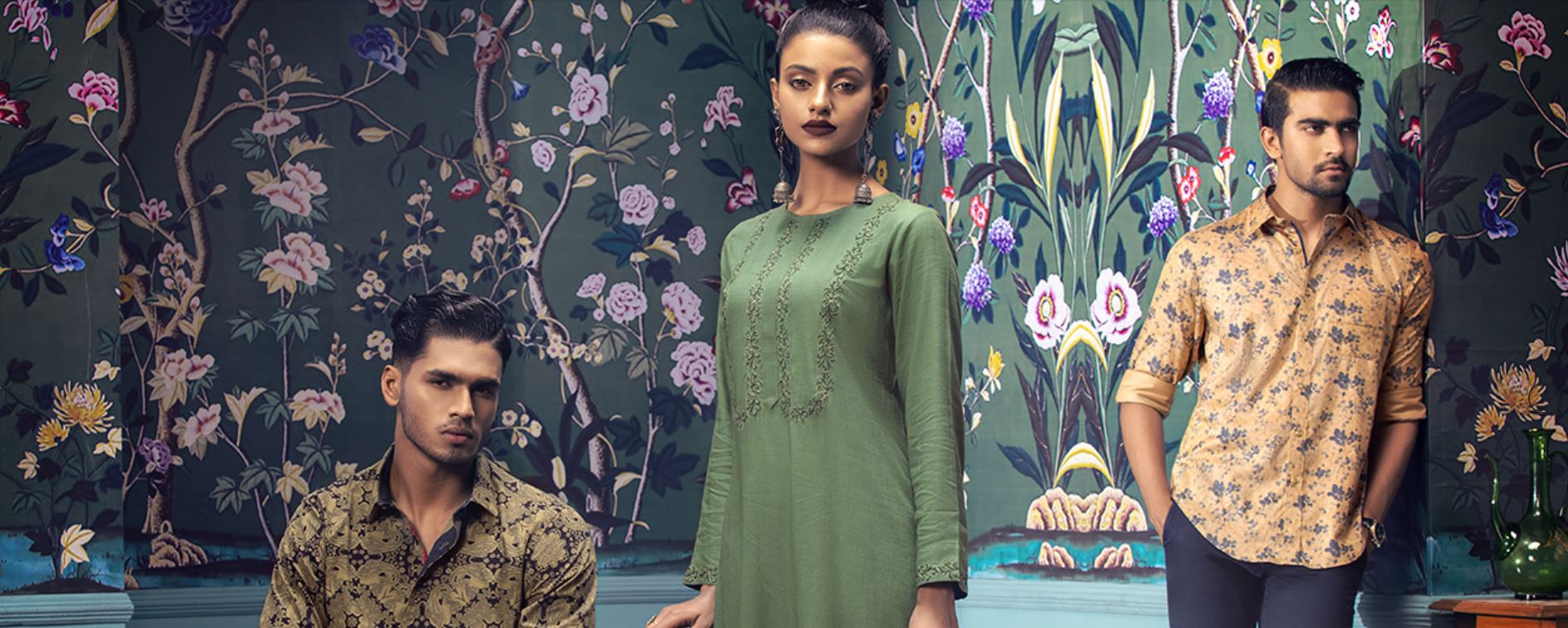 Richman – Exquisite and Trendy Clothing for the Modern Man
Founded in 1980 by Mohammad Junaid, this popular fashion brand is a subsidiary of Lubnan trade Consortium Limited. As a top men's clothing line, Richman offers a wide range of fashionable wears for the discerning modern man that's affordable and pocket-friendly.
The company's product lines include formal and casual shirts, polos, shorts, and Garbadine, denim, and relaxed trousers. Other offerings are blazers, fashion accessories, and the Richman Panjabi collection.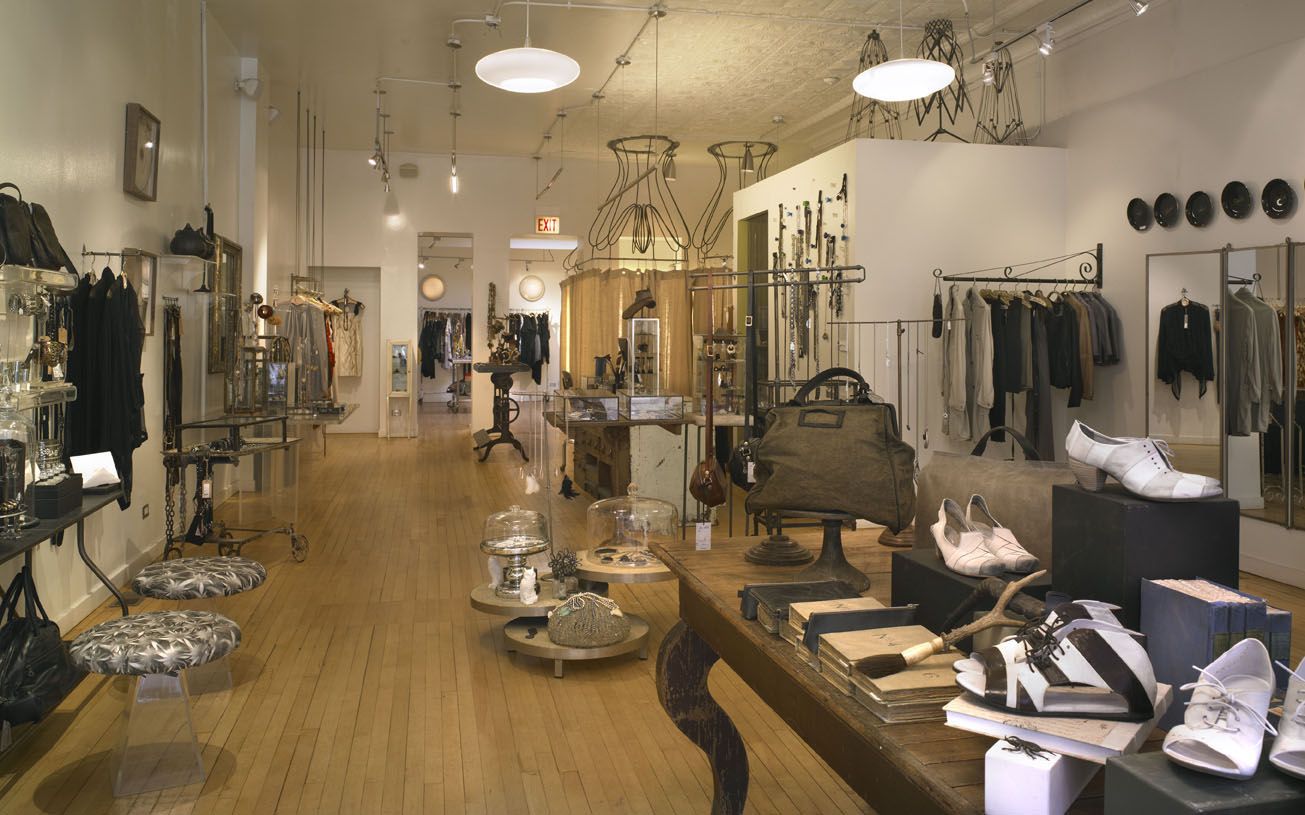 They also offer fashion accessories such as ties, belts, wallets, perfumes, wristwatches, and face masks. The fashion brand currently has 47 stores across the country that are easy to find and locate.
Website: https://richmanbd.com/
Address: Lubnan Trade Consortium Ltd. Homestead Gulshan Link Tower, TA – 99, Gulshan Badda link road, Dhaka-1212
Phone No: +8801623-446677, +88-02-9841504, +88-02-9860614

Yellow – Fashionable Wears for Children, Teens & Young Adults
Unlike the previous fashion brands we've mentioned who catered to the adult population, Yellow predominantly caters to children, teens, and young adults –there are a few outfits for adult males and females too.
Founded in 2004, the fashion outfit offers great fashion options to youngsters who like to be hip and trendy. The fashion line currently has 19 stores across Bangladesh and Pakistan and is looking to increase the number in the future.
Compared to the other brands, Yellow is a much younger fashion brand. But its clothing designs and outfits have already made the brand a household name in the country. Some of Yellow's fashion clothing styles include casual shirts, Panjabi, coats, polo shirts, palazzo, kameez, fatwa, t-shirts, and pajamas.
Website: https://www.yellowclothing.net/
Address: Beximco Industrial Park, Dhaka, Bangladesh
Phone No: +8801754455533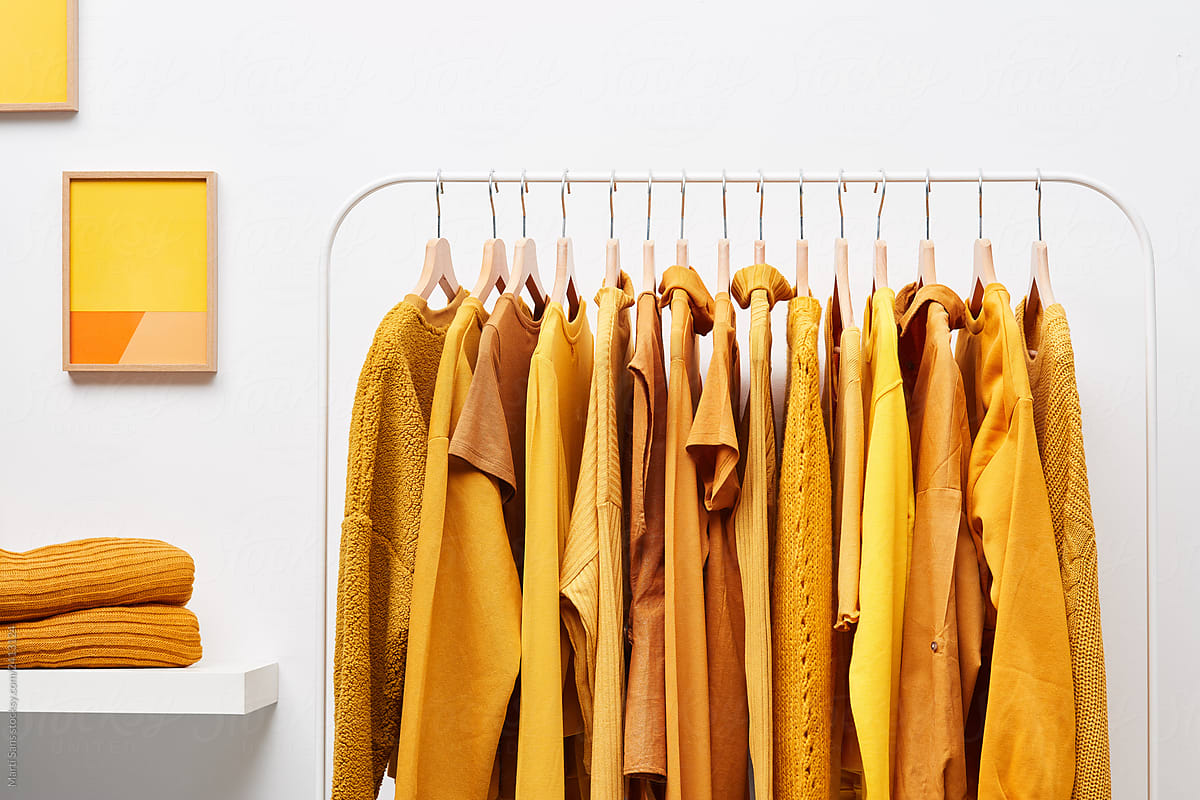 Ecstasy – Elegant Fashion Wears for Classy Men and Women
This fashion house produces elegant male and female apparel that its customers love. Ecstasy's designs are particularly stylish, which is why it has a lot of ardent followers among the youth.
Founded in 1997 by Tanjim Haque, Ecstasy currently has 19 stores in the country. Ecstasy's modern designs and trendy cuts are the reason for the brand's runaway success. This is why lots of youth tend to buy and wear their clothing. The apparel market offers a wide range of attires for men and women.
Some of their men's outfits include t-shirts, polo shirts, tanjid squad, blazers, ethnic wears, hoodies, and jackets. Others include sweatshirts, footwears, and fashion accessories. For their female customers, the company offers trendy kameez or kurti, formal, casual, and long shirts, Zarzain jeans, leggings, jeggings, skirts, and pants.
Other outfits include outer wears like shrugs and throwovers, dresses, jumpsuits, winter wear, and innerwear. They also offer fashion accessories like bags, scarves, and fashionable but protective nose masks.
Website: https://ecstasybd.com/
Email Address: customerservice.ecstasybd@gmail.com
Phone No: +8801958-237701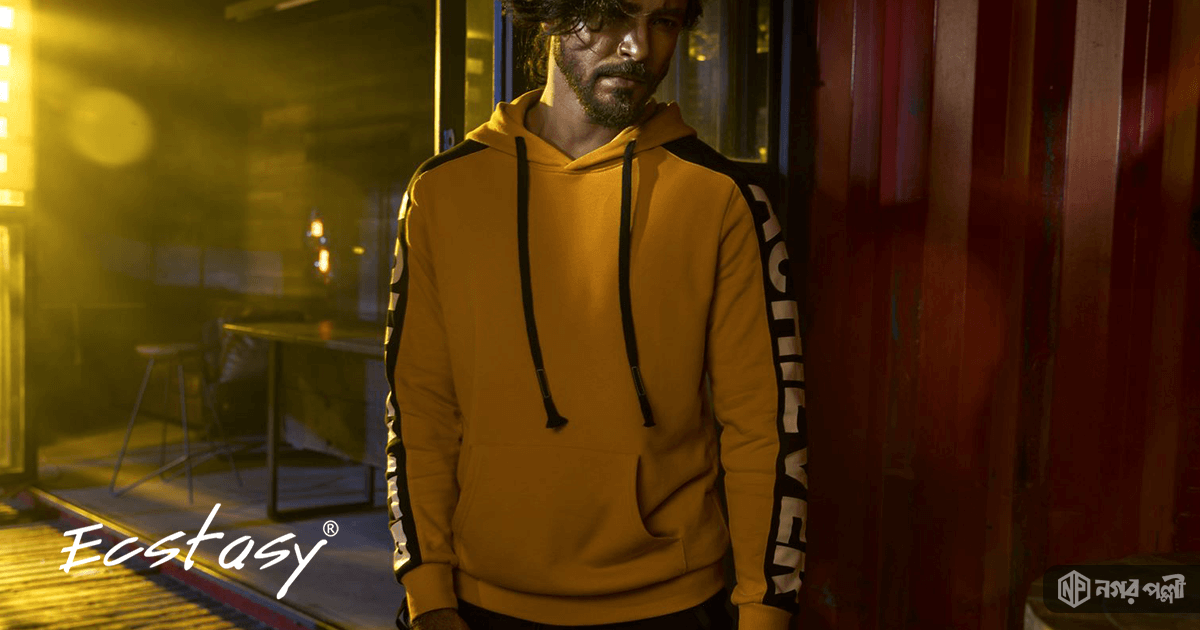 Le Reve –Trendy Outfits for Stylish Individuals
This is a fashion line that produces apparels for men, women, and kids. The company believes in simple designs for wholesome satisfaction, and this reflects in their attires. Their clothing looks simple, comfortable, and great for all weather. Their simple designs also make them more affordable. People who are looking for a pocket-friendly fashion line that will meet their functional clothing needs will find Le Reve to be a good option.
Their line of women's apparel includes saree, bottom wears, western and fusion wears, ethnic wears, footwears, personal care, and fashion accessories. The men's clothing options include formal, casual, and comfort shirts, t-shirts, polo shirts, jeans, all forms of trousers, Panjabi, suits, blazers, pajama, waistcoats, sarong, or lungi, tupi, and fashion accessories like glasses, wristwatches, and many more.
Their line of kids' clothing covers apparels for male and female kids. Outfits for male kids include three-quarter pants, Panjabi, shirts, polos, t-shirts, casual shirts, pajama, and inner wears. Clothing for female children includes tunics, frocks, salwar shameez, ghagra choli, capri, chinos, and jeans.
Le Reve also offers some home décor accessories like bedsheets, table runners, flower vases, table coasters, picture frames, and candles.
Website: https://www.lerevecraze.com/
Address: Mollik Tower, 11th floor, 13-14, Chiriakhana Main Road, Mirpur 1, Dhaka-1216
Phone No: +8801811-456086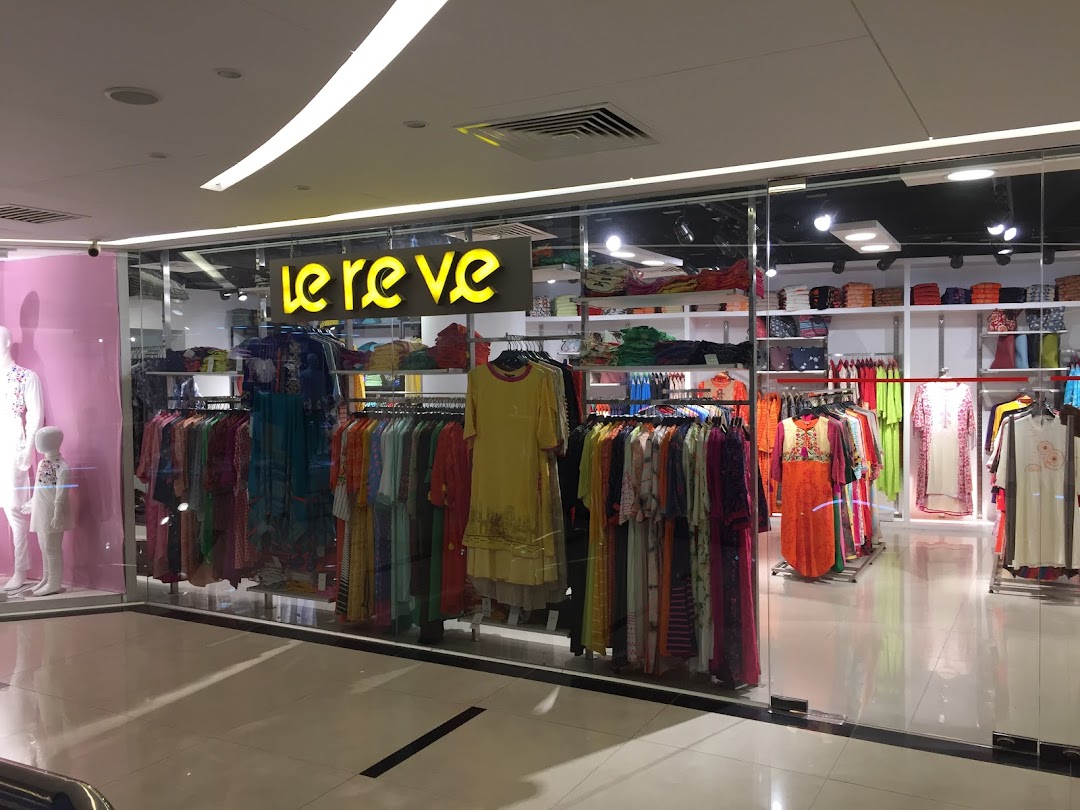 Rang Bangladesh – Trendy Outfits for Beautiful People
Founded in 1994 by Biplab Saha and Soumik Das, Rang used to be a leading fashion brand until the two partners decided to terminate their partnership and go their separate ways. This led to the creation of Rang Bangladesh now owned by Soumik Das and Bishwo Rang owned by Biplab Saha.
Rang Bangladesh is still going strong, offering a wide range of clothing apparel for men and women. The company's focus is on providing beautiful and colorful traditional wears that celebrate the country's cultural heritage.
The fashion line currently has 24 stores across the nation and offers clothing including kameez, shalwar, t-shirts, tops, pajama, Panjabi, fatua, saree, skirts, unstitched dresses, Panjabi, frocks, bags, and face masks.
Website: https://rang-bd.com/
Address: Shoilo Nibas Hossain Ahmed Road, Block-2 Police Line, Narayangonj-1400 Dhaka, Bangladesh.
Phone   No: +880177774434, +8801984888444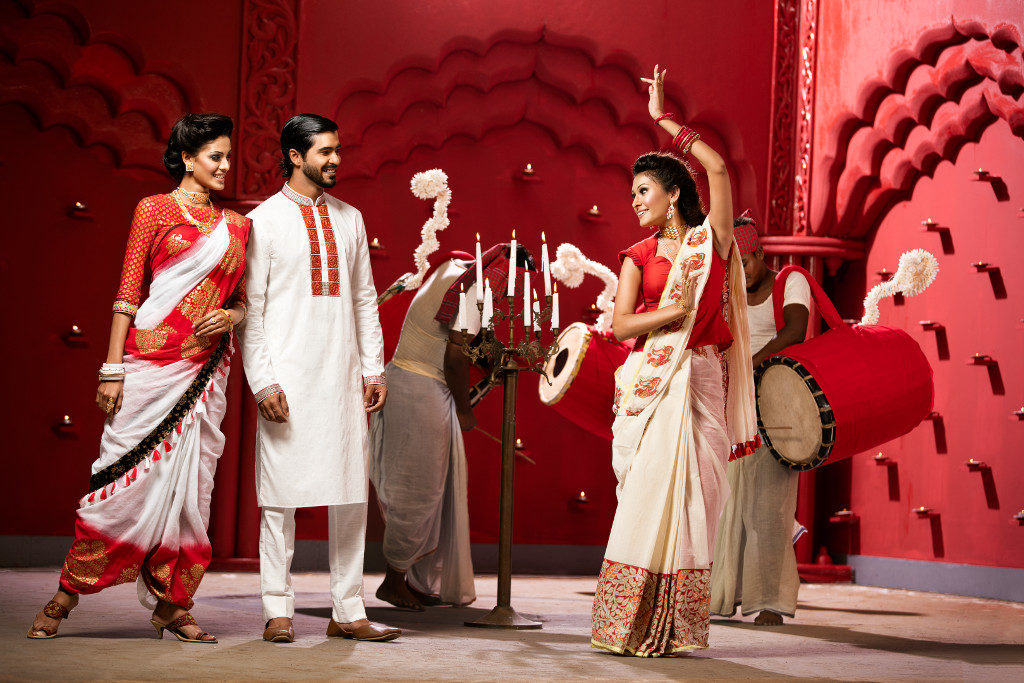 Kay Kraft – Simple and Beautiful Attires for the Stylish Modern Individual
Founded in 1993 by Khalid Mahmood and Shahnaz Khan, Kay Kraft specializes in stylish and affordable apparels that make an impression. They produce clothing for men and women who prefer unusual fashion styles and eclectic designs.
The fashion house's range of product offerings includes coaties, panjabis, tops, casual shirts, pajamas, jeans, polos, Lungi, saree, salwar kameez sets, and kurtis among others. They also provide clothing made by hand weaving artisans. The retailer's offerings also include kids' wears and fashion accessories. They currently have 12 outlets, with plans to expand in the future.
Website: https://www.kaykraft.com/
Address: 1Kamiz rth Adabar, Shaymoly, Dhaka
Phone No: +880 2-9872427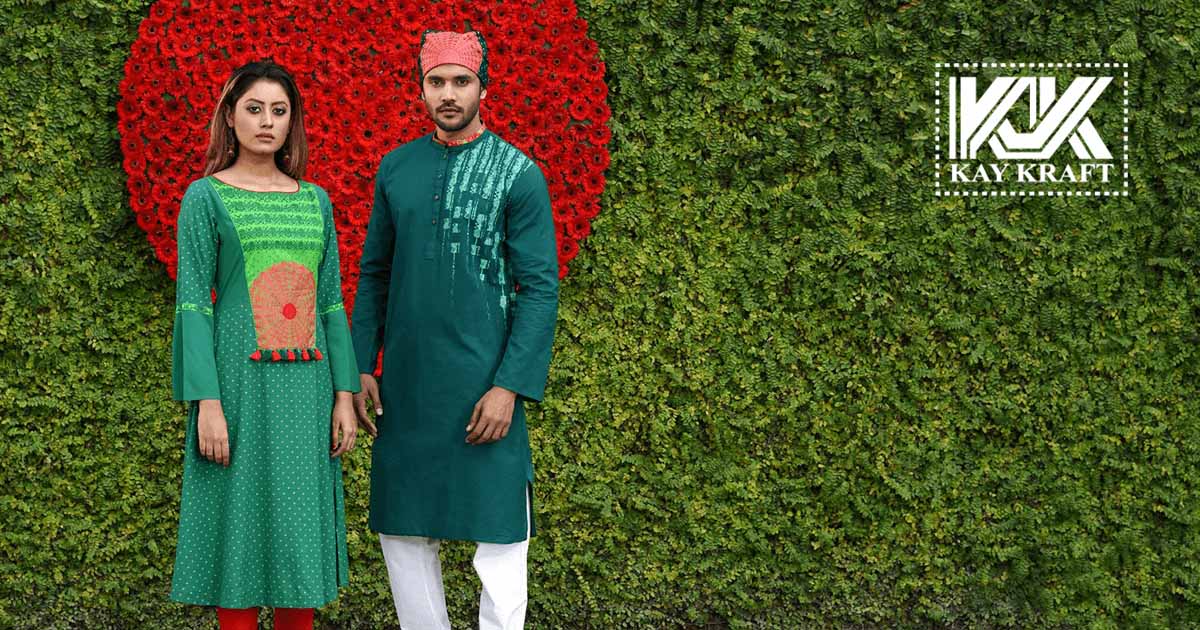 Dorjibari – Trendy Fashion Wears for the Contemporary Male
Founded in 2007 by Falzur Rahman, Dorjibari is the youngest fashion brand on this list. But their relatively new entrance into the Bangladeshi fashion industry has been warmly accepted. The fashion house is so popular among young male adults and Thes because of its trendy modern clothing.
In fact, the company is so dynamic that they often take and accept fashion style suggestions from their clientele and go-ahead to provide those outfits. This is probably why they have enjoyed tremendous growth in the industry. Dorjibari currently has 35 outlets in the country and is looking to still expand.
Their line of offerings includes casual and formal shirts, t-shirts, Panjabi, jackets, sweaters, polos, fothua, jeans, gabardine, formal pants, joggers, and short and long trousers. They also offer fashion accessories such as wallets, underwears, belts, maflars, ties, and socks.
Website: https://dorjibari.com.bd/
Address: 4/1, Simson Road, (5-6th floor), Ambia Tower, Shaddar Ghat, Dhaka-1100
Phone No: +8802-57396389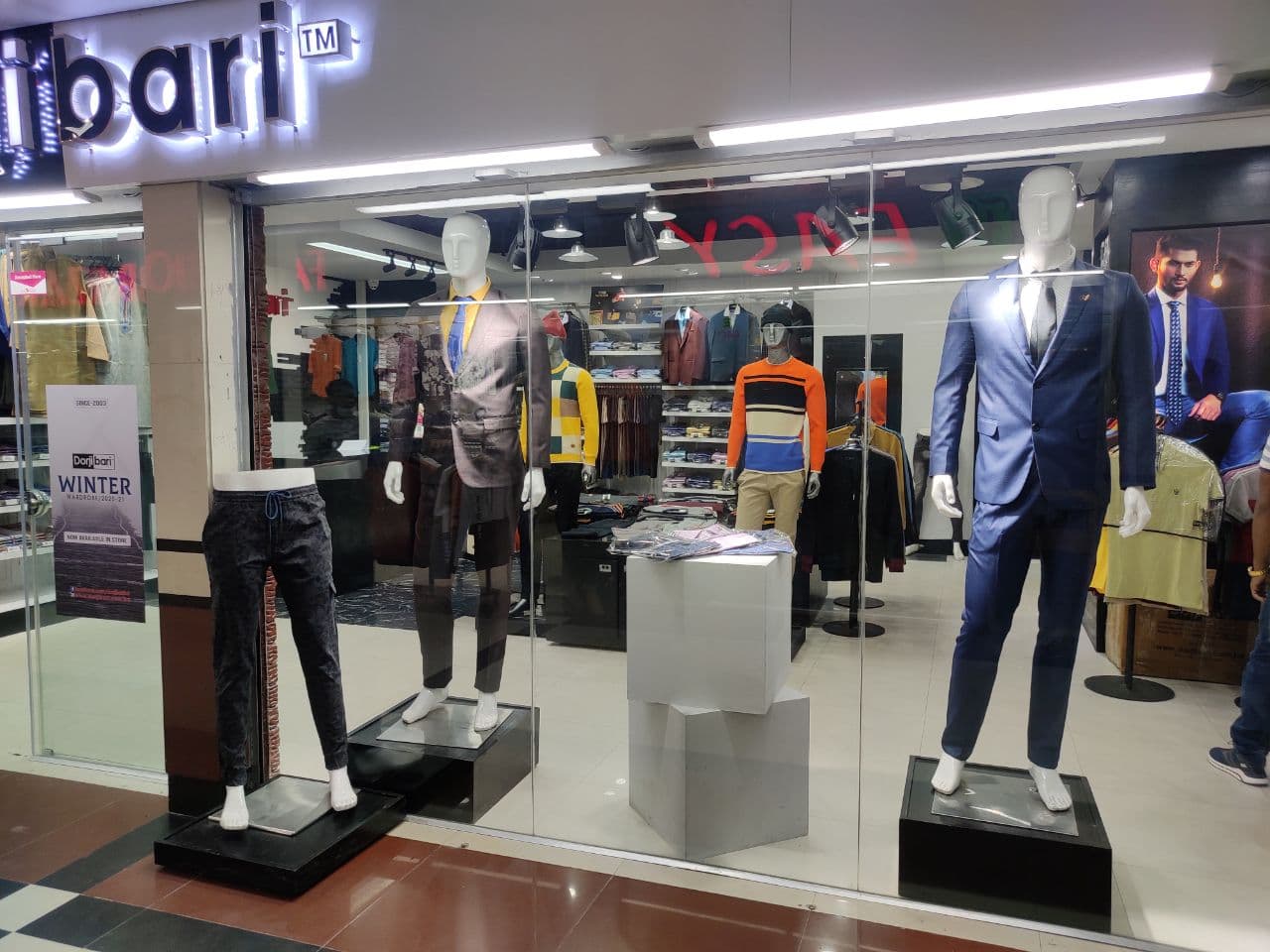 Anjan's – Blended Modern and Traditional Fashion for Young Men and Women
Founded in 1994 by Shaheen Ahmed, Anjan's mostly focuses on traditional wears with modern designs. This is in a bid to encourage the adoption of the Bengali culture among the younger generation and ensure that the culture stays alive and thrives.
The fashion house promotes cultural and traditional lifestyles. All outfits produced by Anjan's are made from high-quality fabrics and have great designs. The company currently has 23 outlets throughout the country. Some of their apparel offerings include Panjabi, saree, kurti, shirts, salwar-kameez, hometex, and children's wears.
Website: https://www.anjans.com/
Address: Malibagh Chowdhury Para, Khan Villa, Dhaka
Phone No: +8802-8357754,+8802-9362019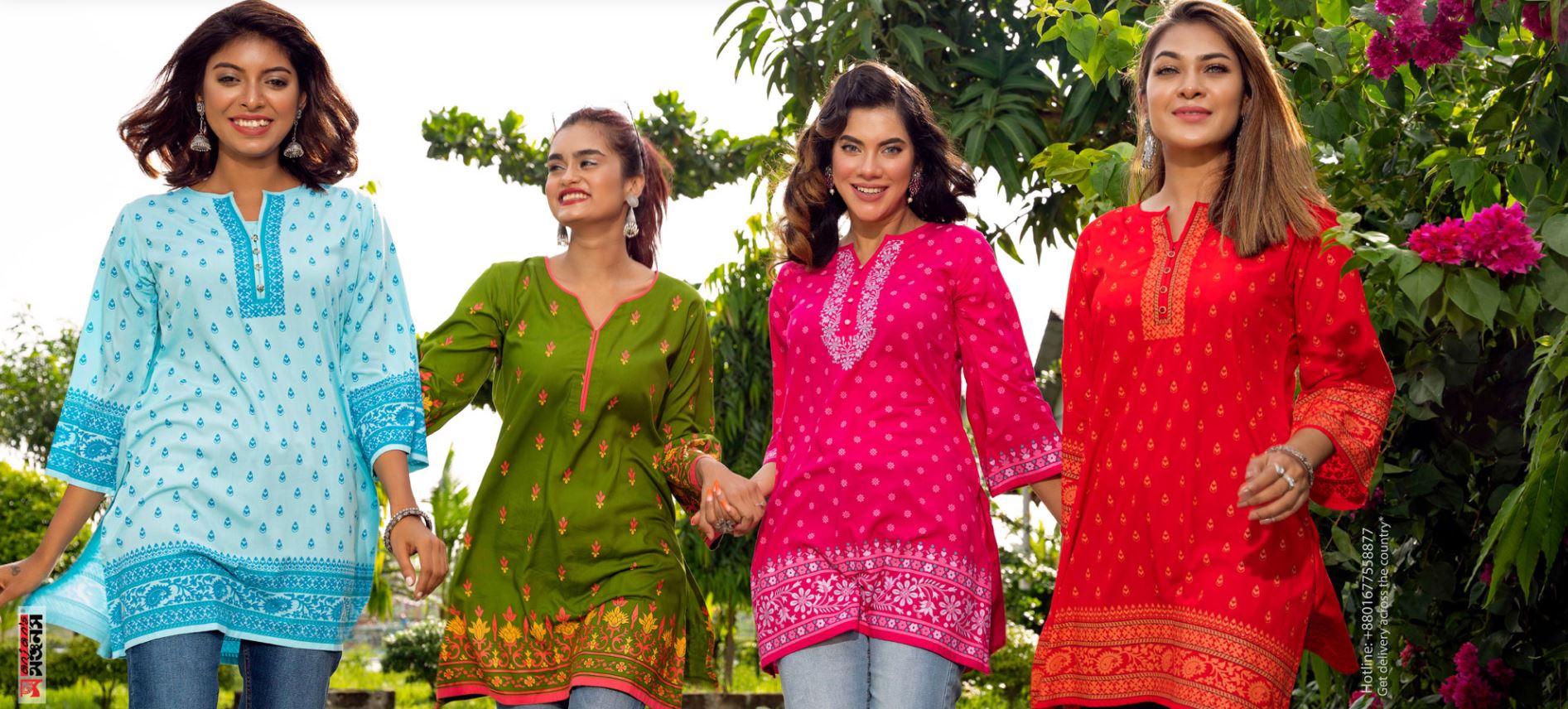 Bibiana – Stylish Fashion Designs for the Modern Woman
Founded in 2001 by Lipi Khandaker, Bibiana is a fashion house that produces women's clothing in Bangladesh –although they also cater to men and children, their brand is predominantly targeted at women. Their clothes are designed to promote female beauty in Bengali culture. This is one of the more popular female fashion houses in Bangladesh that women of style patronize.
As a leading local ethnic fashion brand, the company makes sure that all clothing materials are made from gorgeous high-quality fabrics. Every apparel is beautifully designed and shows off the customer's taste and class. Women who consider themselves stylish often buy Bibiana's clothes and look great in them.
Bibiana is also focused on contributing to the local economy, thus the company employs the services of highly skilled artisans to design and source their fabrics, which is why they offer fabrics that are of excellent quality and lovely designs.
The fashion house currently has 9 branches in the country and is looking to expand soon.
Website: https://www.facebook.com/bibiana2001/
Address: Dhanmondi, Road No-5, House No-6, Ground Floor (Near Central Hospital), Dhanmondi, Dhaka- 1205, Bangladesh
Phone No: +880-2-8616251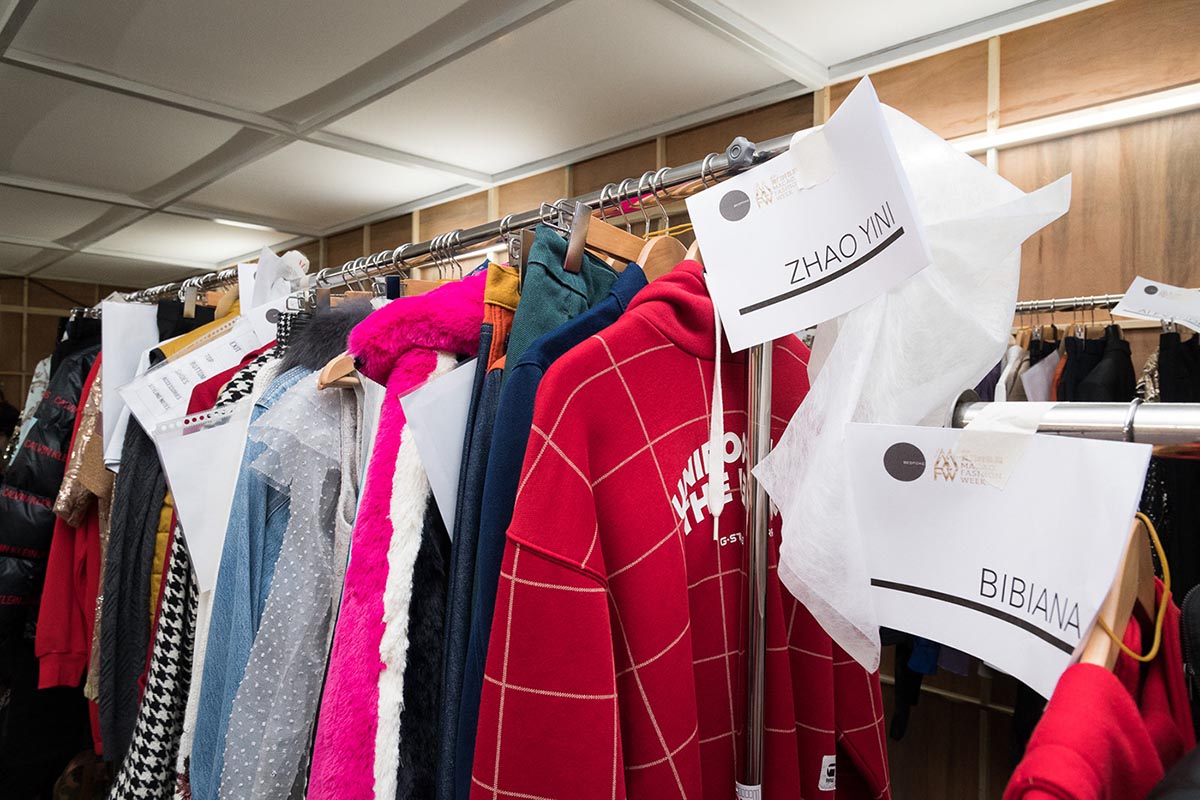 Sailor – Fashionable Wears for Trendy Bengalis
This fashion house is largely about modern lifestyle designs. They provide very colorful outfits for discerning and fashionable modern Bengali men and women.
The fashion house offers casual and formal clothes for men like polos, t-shirts, suits, blazers, hoodies, smart casual shirts, and ethnic wears. They also offer pajamas, denim, shorts, chinos, and men's footwear.
Their line of clothing for women includes kurtis, short and long tops, cape dresses, jumpsuits, crop tops, t-shirts, and female footwears. Sailor also sells a wide range of clothing for children between the ages of 3 and 14 years.
Website: https://www.sailor.clothing/
Address: Ninakabbo, 227/A, Tejgaon I/A, Tejgaon- Gulshan Link Road, Tejgaon, Dhaka-1208
Phone No: +8801777702000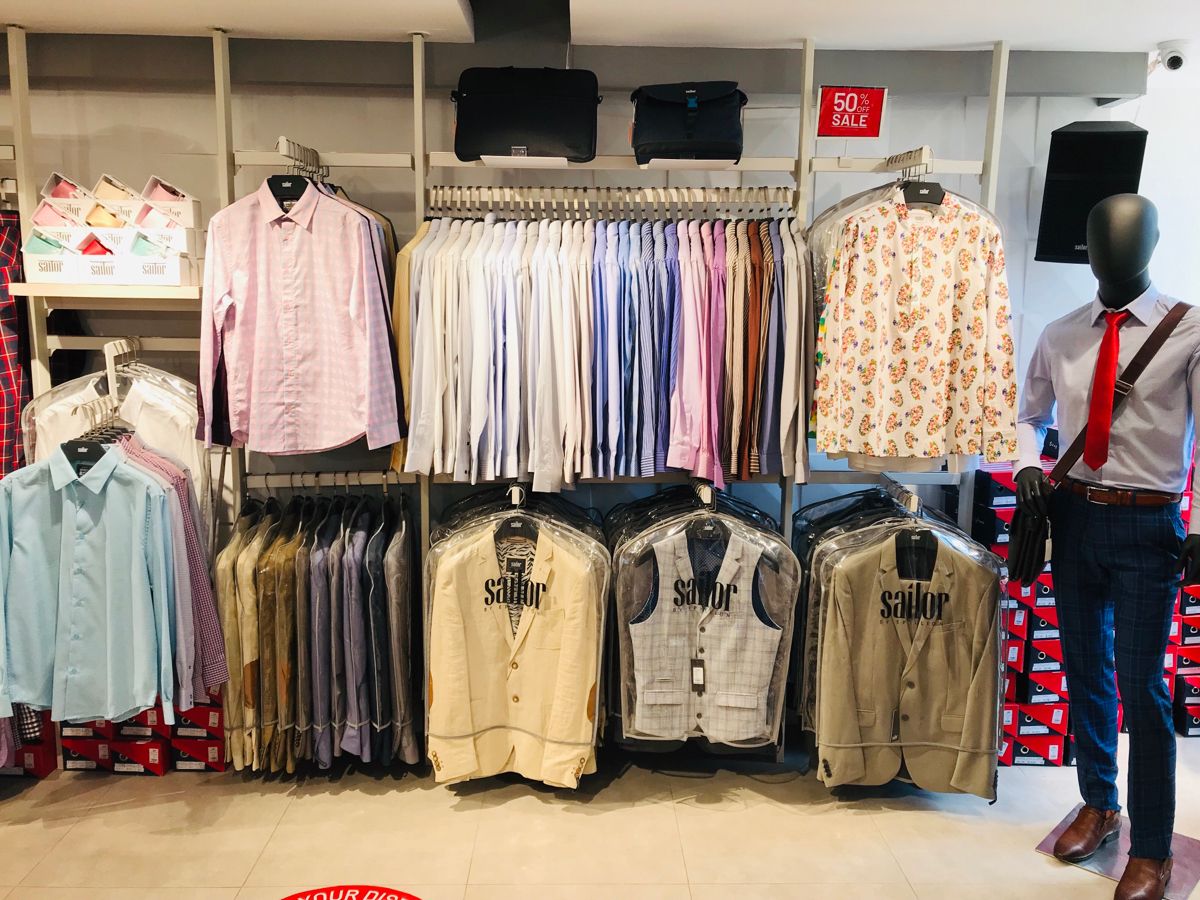 Sada Kalo Fashion – Modern Fashion Designs for Bengali Men, Women, and Children
This fashion house offers excellent fashion wears for every Bengali individual. The company prides itself in providing affordable, yet stylish clothing materials that are well-liked by their customers.
Apparels for male customers include Panjabi, jackets, shirts, fatua, pajamas, and t-shirts. Their women's offerings include kameez, saree, maternity clothing, orna, tops, and pajama. There are also apparels available for children.
All their clothes are beautiful, elegantly designed, and sewn for comfort, utility, and style.
Website: https://sadakalo.net/
Address: House # 61, Block # B(2nd floor) Road # 3, Niketon, Gulshan-1 Dhaka-1212, Bangladesh.
Phone No: +88029898135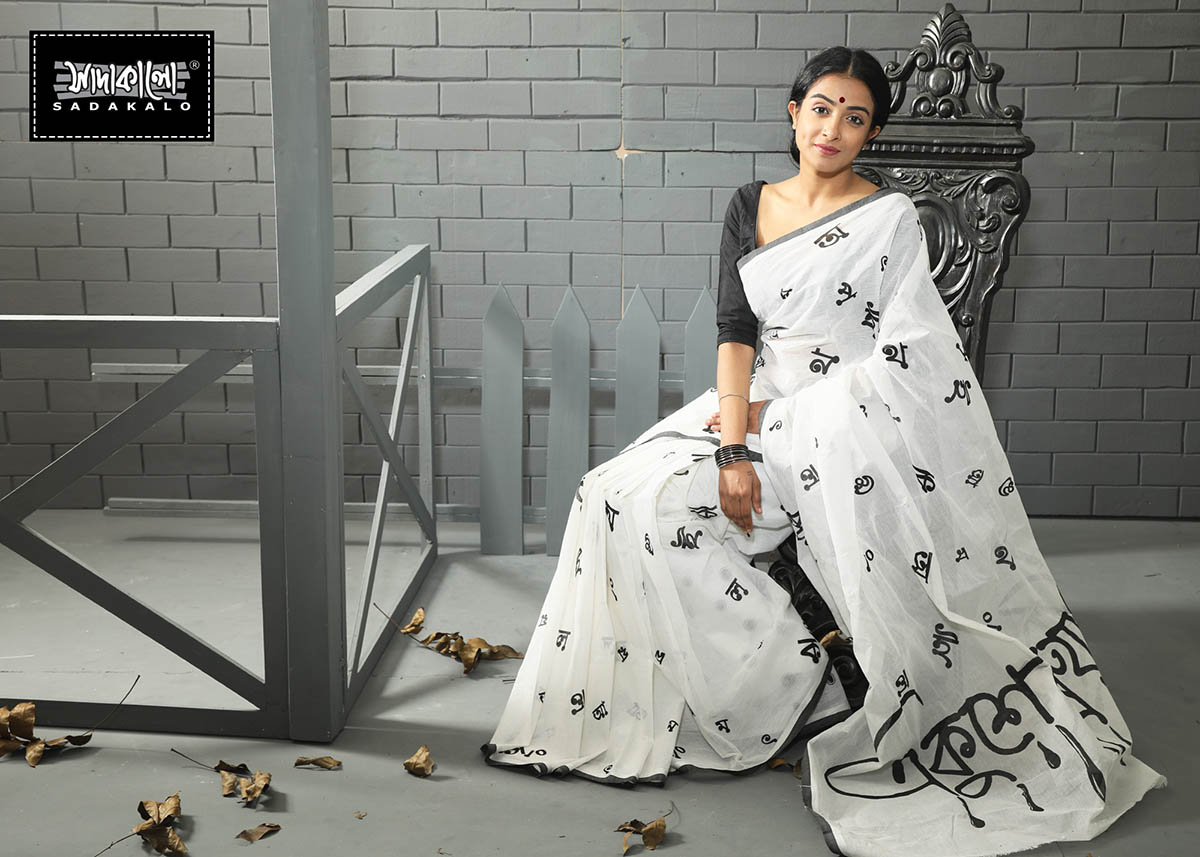 Easy Fashion – Casual Outfits for the Fun Laidback Bengali Man
This is a fashion house that produces great-looking outfits for the modern, young man. This company largely focuses on targeting the young crowd for its customers. This shows in the hip and trendy outfits that they produce and the quality of their clothing.
Male students, in particular, love their outfits because they are stylish and affordable. Easy Fashion offers panjabis, polo shirts, jeans, kablis, formal shirts, smart casual shirts, and t-shirts. They also offer formal pants, jeans, and gabardines for the discerning young male who wants to look great on a budget.
Website: http://www.easyfashion.com.bd
Address: 34/B Malibagh Chowdhury Para, 2nd floor, Dhaka-1219, Bangladesh.
Phone: 029356673, 01711104489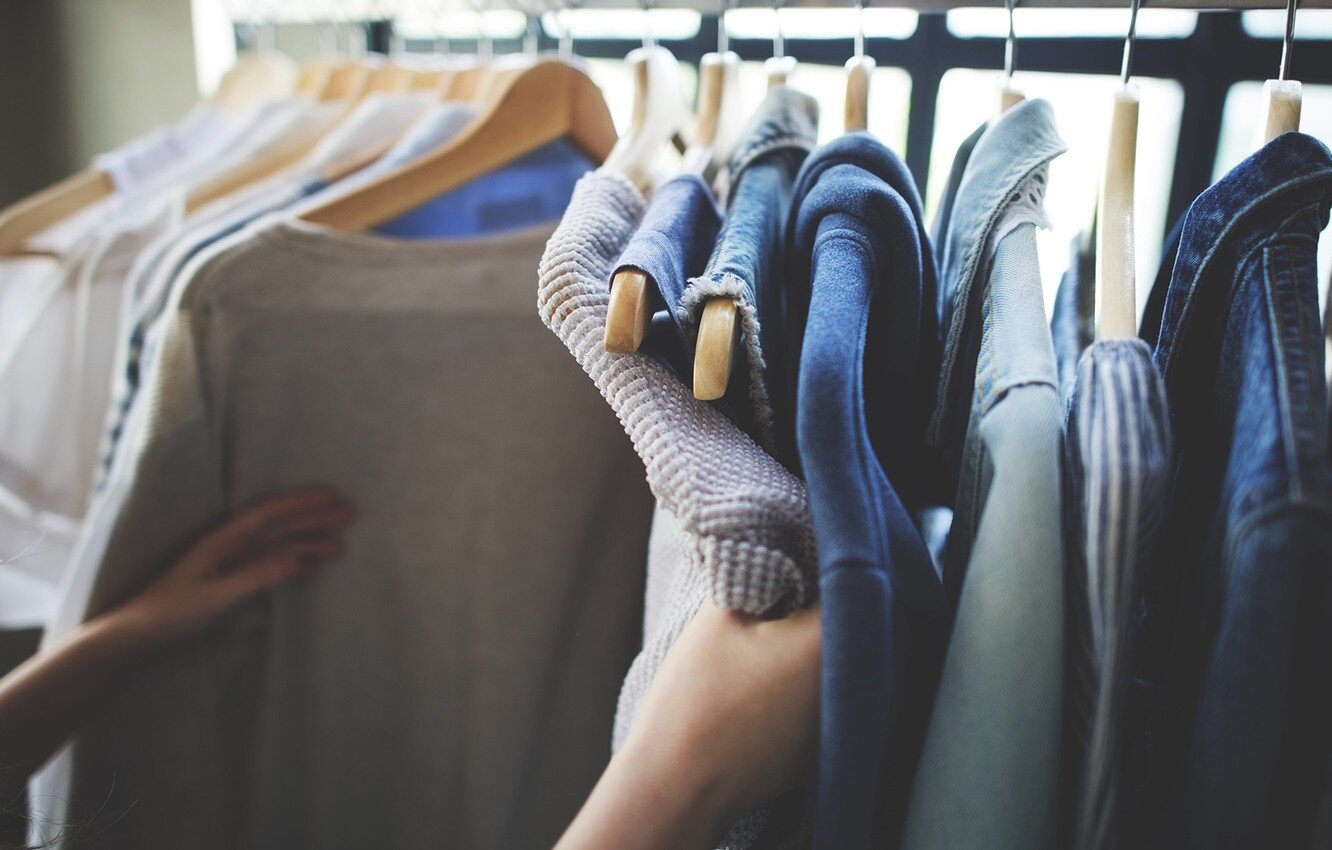 Grameen Uniqlo – Quality Casual Clothing for Bengali Men and Women
This Bengali fashion house designs and produces unique fashion outfits for the Bengali man and woman. The brand is particularly focused on active lifestyle wears that the modern individual can wear when they're relaxed and playing.
They have a wide range of offerings for both male and female individuals. For men, Grameen Uniqlo offers polo shirts, graphic t-shirts, linen shirts, printed shirts, panjabis, jeans, chinos, pajama, tank tops, and underwears. For the women, the house offers kameez outfits, crew neck tops, palazzos, leggings, chinos pants, and tunics.
Grameen Uniqlo has seen considerable success since it was founded by its parent company, Fast Retailing Co., Ltd in 2011. The company's rapid growth has seen it expand from just one outlet to sixteen stores in less than 10 years. Led by Tadashi Yanai, Grameen Uniqlo and its parent company are still looking to expand the company's footprints to more parts of the country.
Because Grameen Uniqlo is a social business initiative, the company reinvests all its profits back into the business and solving social problems in the country.
Website: https://www.grameenuniqlo.com/
Address: 234/2 (Level: 2), New Elephant Road, (Opposite of Katabon Central Mosque), Dhaka.
Phone No: +880 1755 676869
Illiyeen Fashion –High-End Fashion Retailer in Bangladesh
Unlike most of the fashion outfits in this list, Illiyeen largely produces high-end luxury apparels and caters to high net worth fashion lovers and enthusiasts. They mostly focus on the production of high-quality Panjabi outfits.
Their line of men's clothing includes sahara Panjabi, luxury Panjabi, premium Panjabi, platinum Panjabi, high-end shirts, jeans, chinos, and trousers. They also offer pricey fashion accessories such as bags, watches, shoes, sandals, and sneakers.
Bengali men who like high-quality, premium fashion outfits will find a wide range of luxury selections available to them at Illiyeen Fashion. While the fashion brand currently has eight display centers in Bangladesh, its management is looking to expand to the whole of Asia and the Middle East.
Website: https://ilyn.global/
Address: 73 New Elephant Road, Dhaka 1205, Bangladesh
Phone No: +8809666774577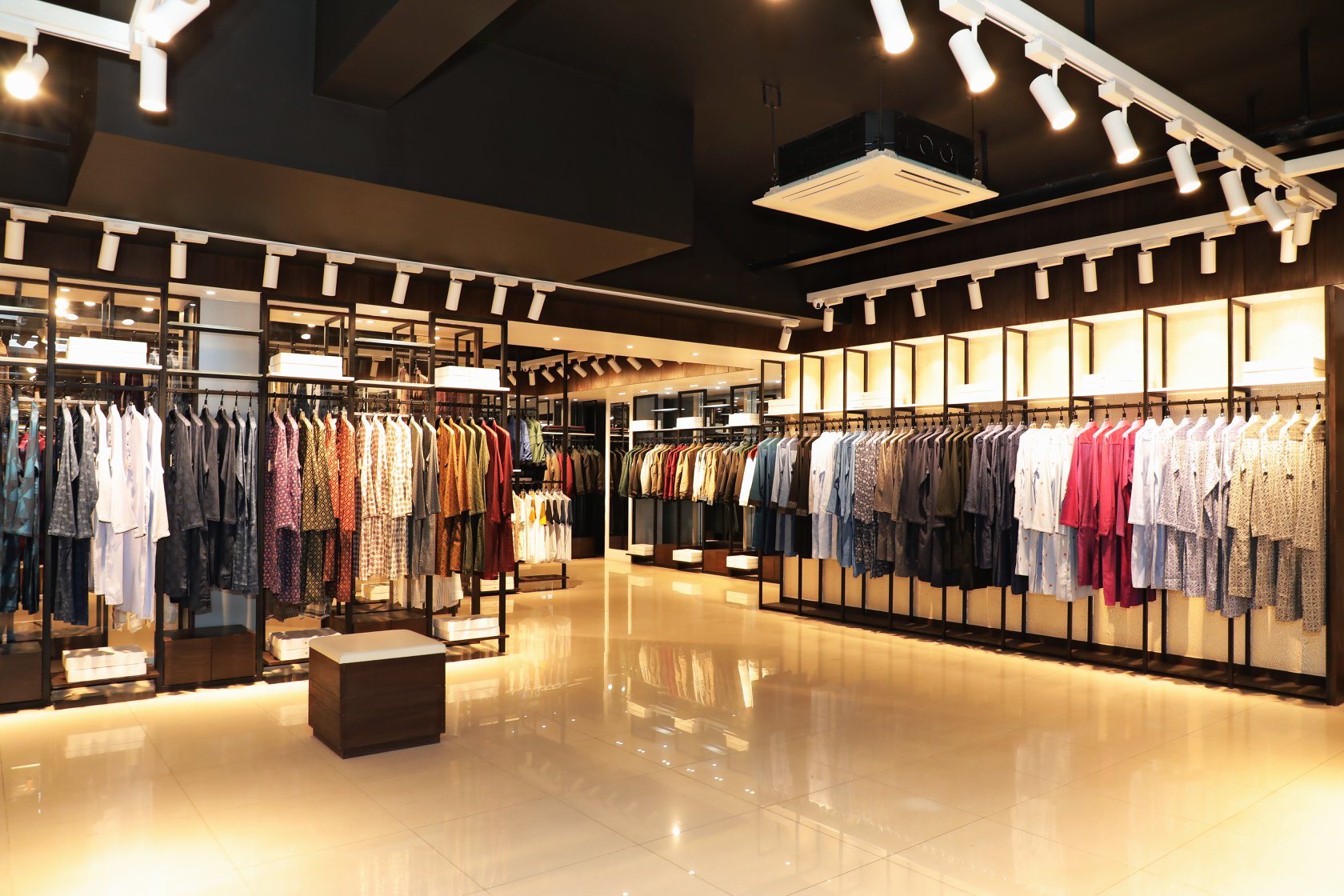 Twelve Clothing – Trendy Fashion Line for Bengali Men and Women
This fashion line prides itself on making quality affordable clothing that fits and looks good on its clientele. The house focuses on creating great-looking and modern clothes with lovely designs and cuts.
The company specifically desires that customers who wear their clothes should feel confident in them. To that end, all their apparels are designed to inspire admiration and boost the wearer's confidence.
And because their designs are unique, they tend to attract attention and garner compliments. Their clothes are designed for Bengali individuals who consider themselves unique and special.
The company is enjoying tremendous growth and has expanded to 27 locations in the country. For men, they offer t-shirts, polos, panjabis, formal and casual shirts, koty, and kabli sets. Men can also get bottoms like jeans, chinos, and pajamas. Other fashion items for men include blazers, hoodies, jackets, bombers, and sweatshirts.
Twelve Clothing also has a wide range of attires for the stylish Bengali woman. Their women's offerings include t-shirts, tunics, polos, kurtis, three pieces, cardigans, and gowns. Others include sweaters, jackets, pants, palazzos, hoodies, and pullovers.
They also offer fashion collections for male and female children.
Website: https://twelvebd.com/
Address: Plot 13, Road- 02, Sector-03, Uttara, Dhaka 1230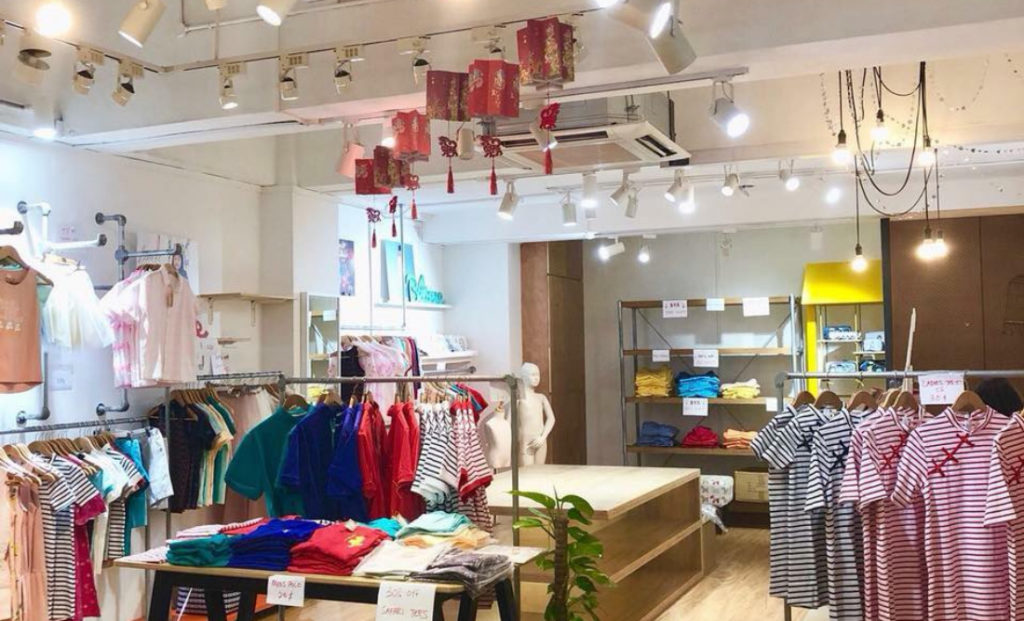 Klubhaus –Beautiful Modern Outfits for the Fashionable Bengali Man and Woman
A subsidiary of Dekko Isho Group, Klubhaus offers casual trendy wears for the young and upwardly mobile Bengali man and woman. Founded in 2018 by Royana Hossain, Klubhaus is focused on combining traditional Bengali design with global fashion designs. This way, customers can enjoy a truly unique fashion brand that's relevant both locally and globally.
Every piece of clothing produced by this company is designed to be bold, stylish, and classy. The fashion house offers a combination of traditional and western men's wear. The traditional outfits include Panjabi, kabli, fatua, and waistcoat. While the western men's garments include formal and casual shirts, blazers and suits, polo shirts, t-shirts, jeans, men's sleepwear, and casual pants.
Their range of women's clothing includes kurtis, ethnic frocks, and tops, fusion tops, suits, evening tops, long dresses, t-shirts, boleros, and cape tops. They also offer women's bottoms like plain trousers, palazzos, denim, embroidery bottoms, long skirt, dress pant, chinos, and formal trousers. There are also a handful of stylish offerings for kids.
Website: https://klubhaus.com.bd/
Address: Jamuna Future Park, West Court, Ground floor, Shop #015-017B