Top Clothing Brands in France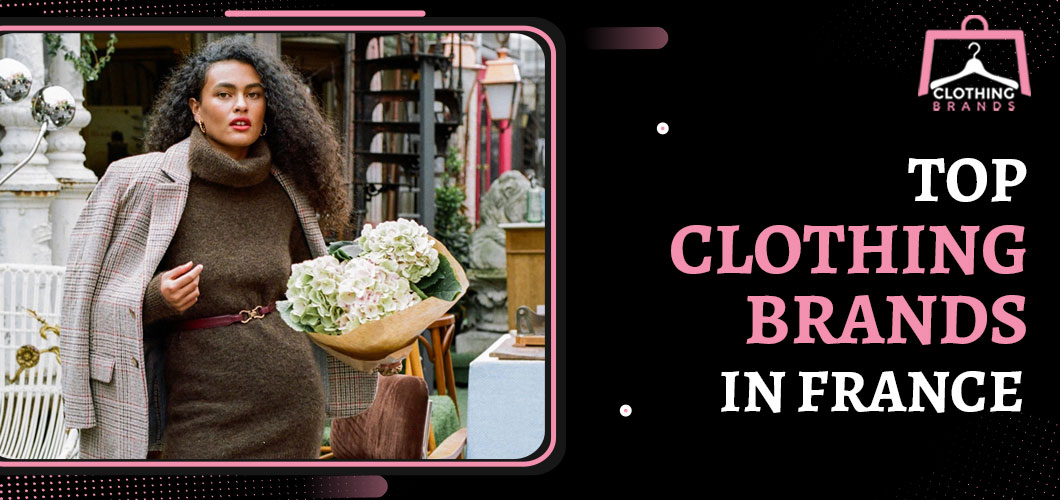 September 21, 2021
by Admin
France has long been known as a top choice when it comes to fashion brands and clothing. As you'll no doubt know, Paris hosts a Fashion Week and there are well-known fashion houses hailing from France, such as Balmain and Chanel. When it comes to clothing brands in France, you do have plenty to choose from, whether they are the major fashion houses or some lesser-known brands.
There is plenty of choice with French clothing brands, from the basics and staples for any wardrobe, to sharp tailoring, eye-popping colour co-ords, and chic handbags to make an investment piece. You'll be able to find a range of pieces that will fit your style. Here are some of the top clothing brands in France right now; it would be great to hear which is your favourite.
If you are going to know one French brand then it is likely to be Louis Vuitton, with their flagship store having pride of place on the Avenue des Champs-Élysées. Known originally for their handbags and monogram luggage, the style and luxury that the brand oozes is unmatched.
Since 2013 there has been a range of womenswear, with menswear being launched in 2018. As you'd expect, their ranges of clothing are on the high end, but with the quality and style that you would expect when it comes to Louis Vuitton.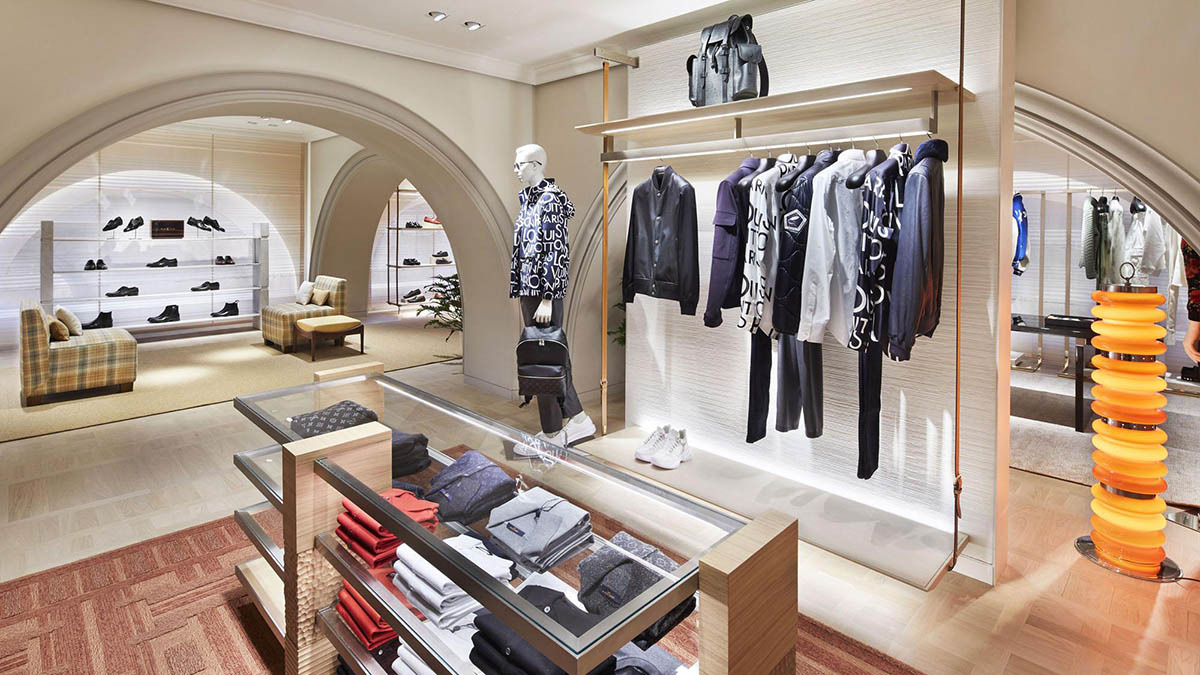 French clothing designer Christian Dior founded the brand over sixty years ago, and at the time, was at the forefront of this new era of fashion. The current creative director of the brand leads the way, after a long career with Valentino, so although at the top end of the price label, you still know you are going to get the classic styling and fashion that comes from a clothing brand like Dior.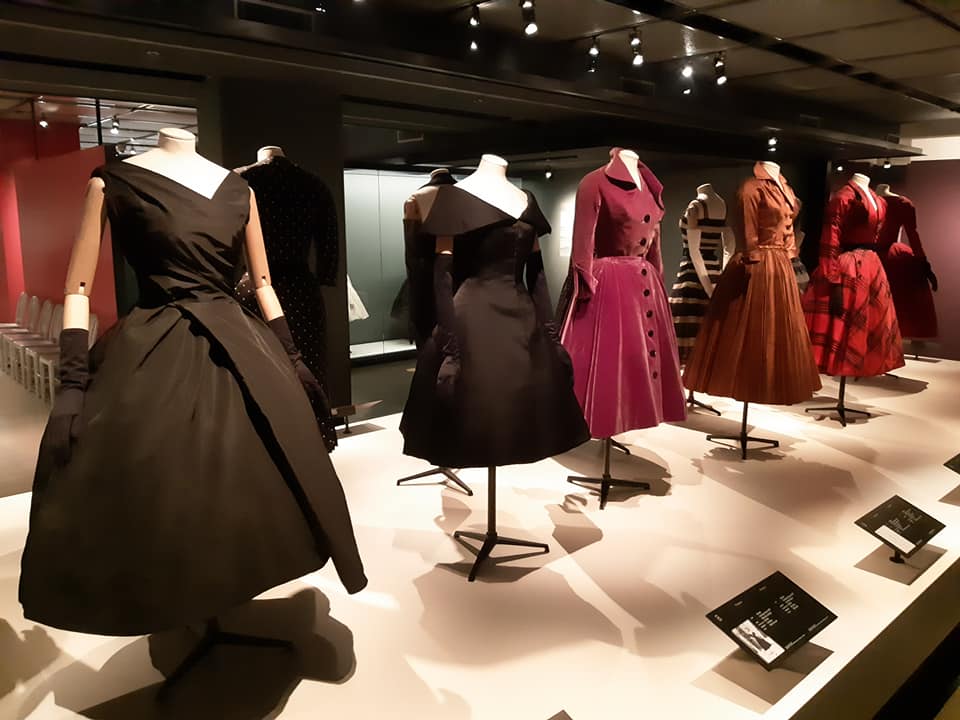 Does this French brand Hermès even need an introduction? Known for their famous Birkin bags and scarves, it is a brand that was created originally in the 1800s by Thierry Hermès. As a result of its history, the brand is one that is now iconic around the globe, and goes hand-in-hand with luxury fashion, with many celebrity fans, such as Victoria Beckham.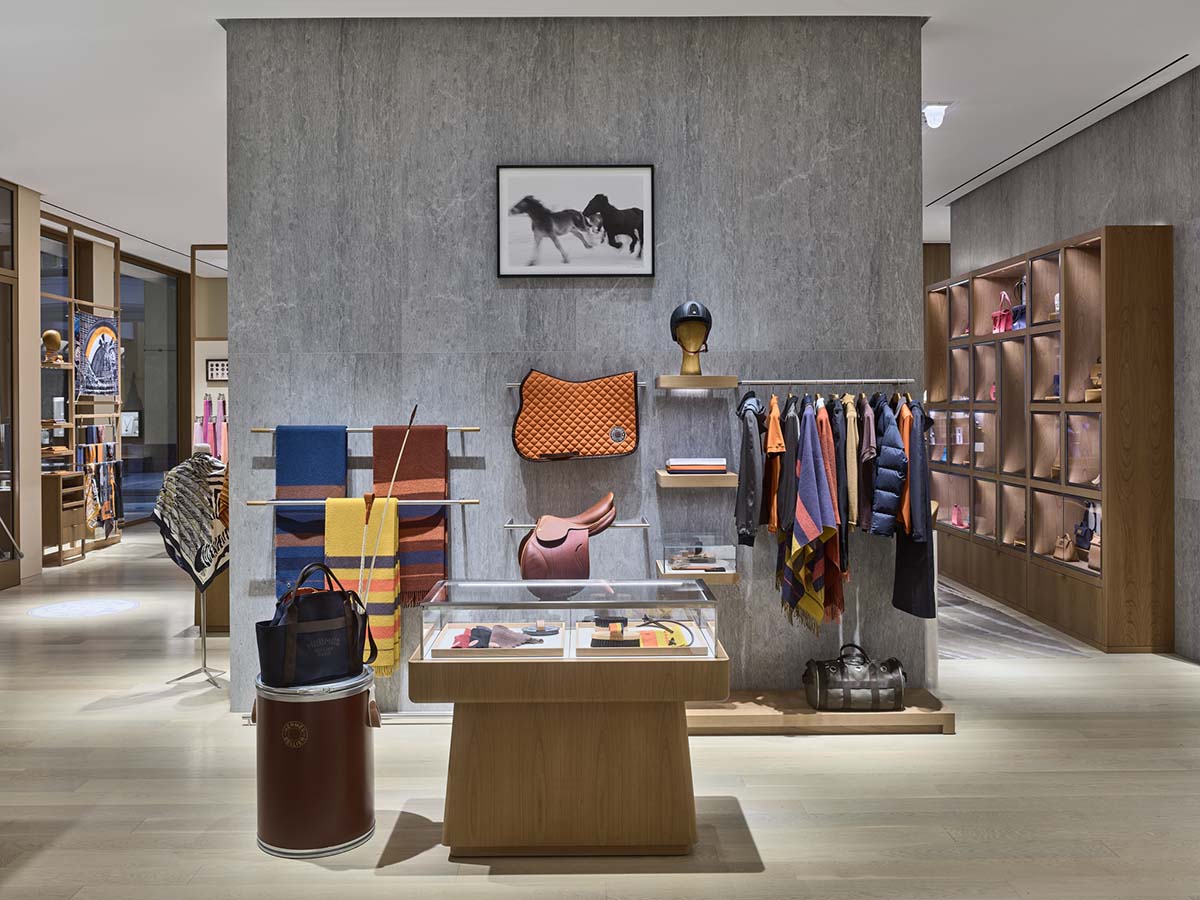 Created before the founder was even thirty years of age, Céline Vipiana started the brand as a shoe service for children. Since the creation of the French brand, CELINE has moved into accessories and clothing that is ready-to-wear.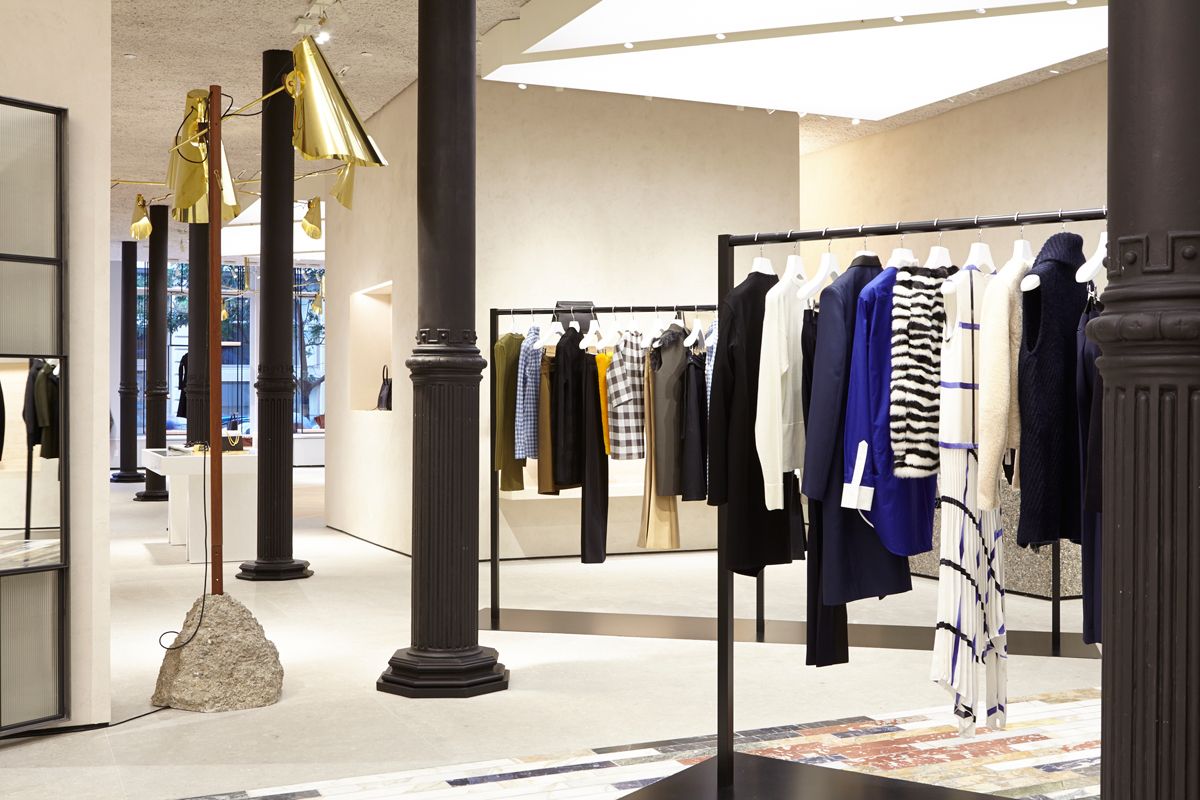 The designer's styles are all about the French 'savoir-faire' with the unique but chic style. Modern day Celine, is all about the classic Parisian style, all made with great quality that comes through from the brand's artistic director.

The brand Chloé, founded in the 50s, was a fashion house that created ready-to-wear pieces of clothing that were luxury and of the highest quality. As a result, Chloé has defined what Parisian style is, with its range of confident, stylish, and designs. These days, the clothing brand in France is known for having bohemian dresses, along with effortless tailoring. Not to mention, the iconic bags that are also part of the Chloé range.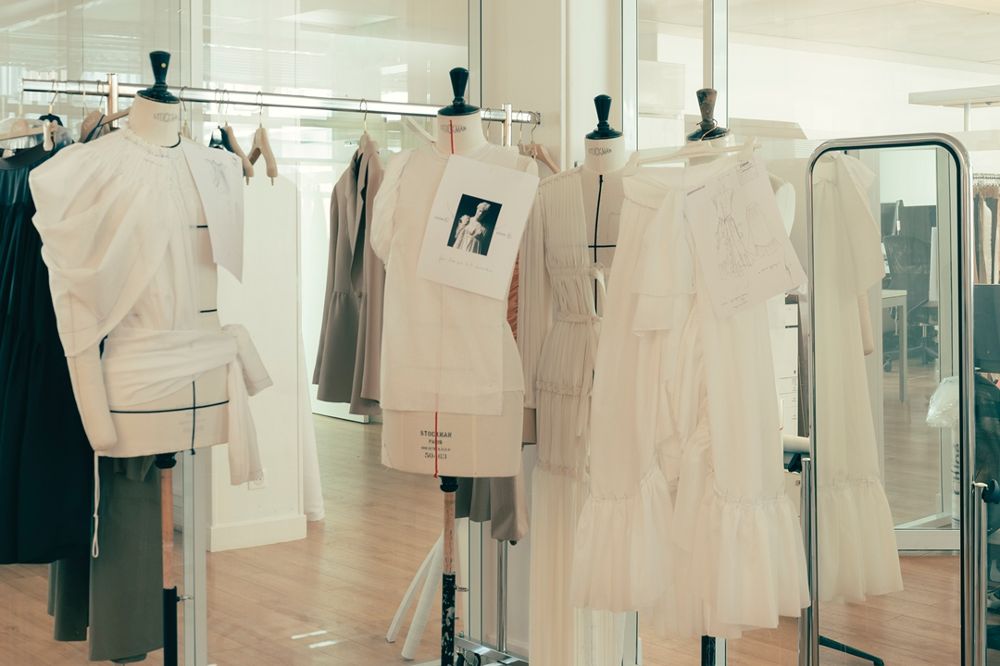 Known for some classic styles, and having been around from the 70s, Kenzo is a brand that has been part of French street-style since its creation. You might be aware of Kenzo's classic red, white, and black colour palette, and the modern styles and collections don't disappoint.
They also have a new sports collection which helps to give a fresh take on all things activewear, with technical and breathable fabrics. It is a really fun twist on the classic style and makes it much more 'every day' than previous Kenzo collections.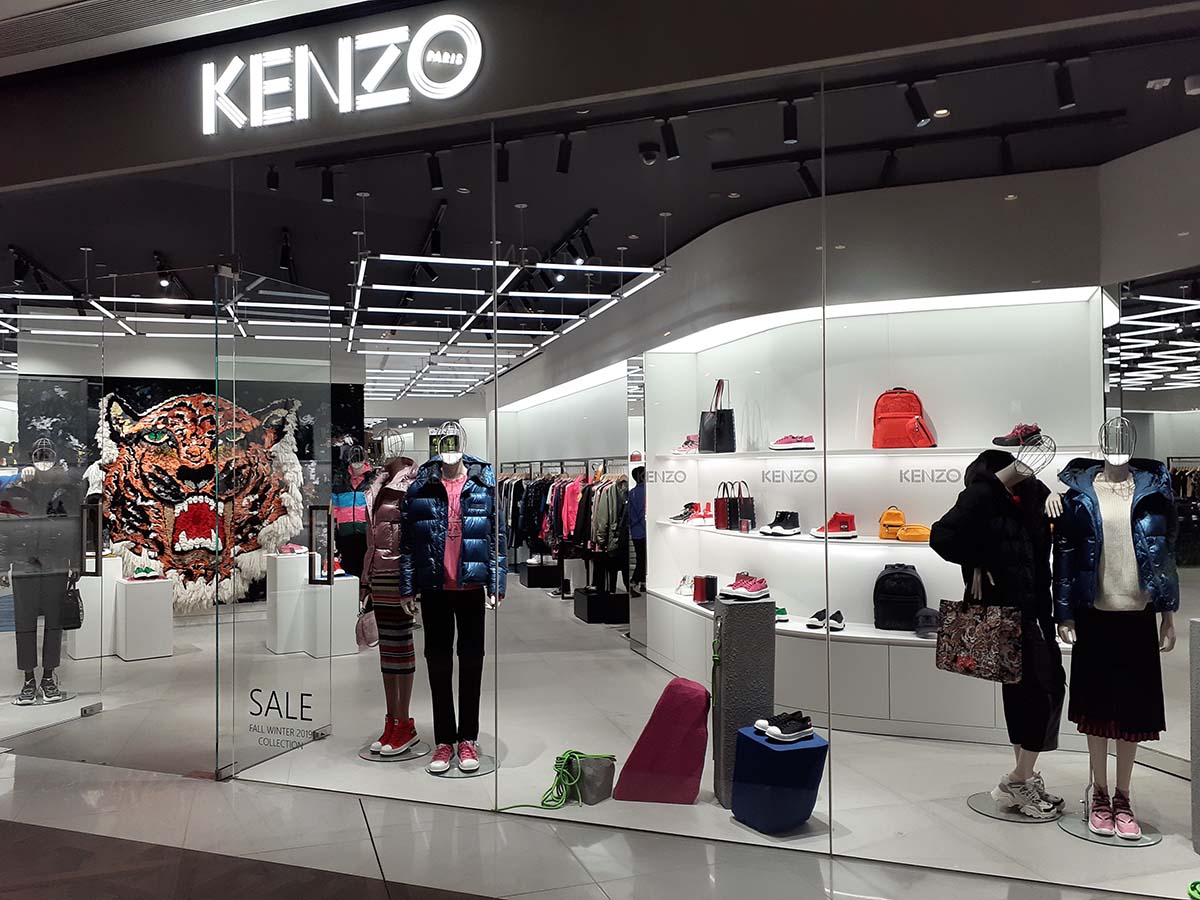 The purely Parisian style of Maje was created by Judith Milgrom, using the name of her loved ones as the inspiration for the brand name. The brand was created with active women in mind, and as a result, is full of so many staples for the everyday woman to have in her wardrobe.
Although full of staples, the items of clothing from Maje fit somewhere in between mass produced and luxury, and it is a brand that quickly grew and grew from one shop in Paris to now having nearly two-hundred all around the world.
You'll find basic tees and suede jackets, along with Cuban heels, offering you chic French dressing. The overall style is understated yet, bold, as well as being feminine and glamorous.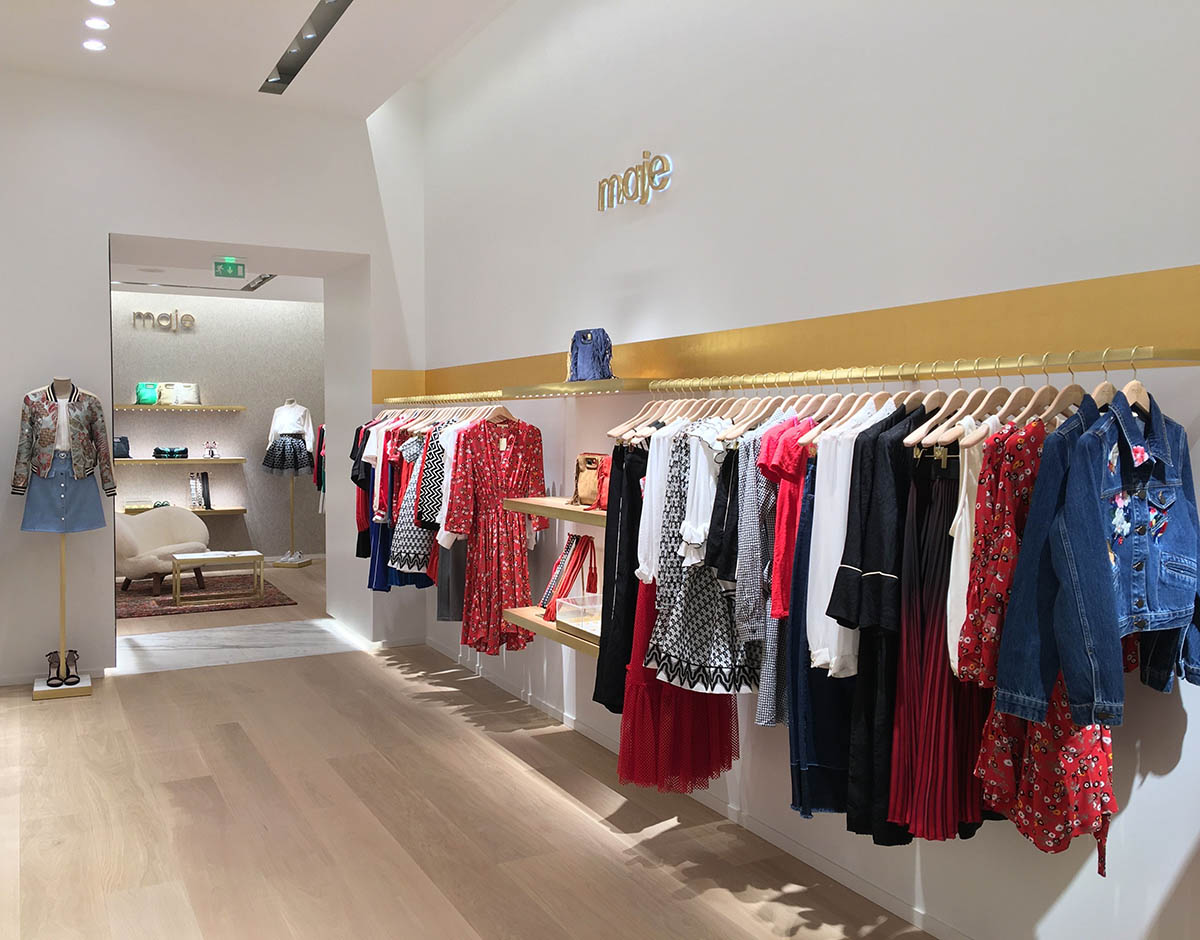 A large fashion house like Balmain has been around for a number of years. However, the current creative director has been in place since 2011. With hints of monochrome, Balmain has been paired up with style and quality, and classic high-end fashion pieces.
The brand is also known for having big shoulders on tops, jackets, and dresses, as well as bodycon-style dresses, sock boots, and sky-high heels. It is a clothing brand in France if you are looking for A-lister style and lots of glamour.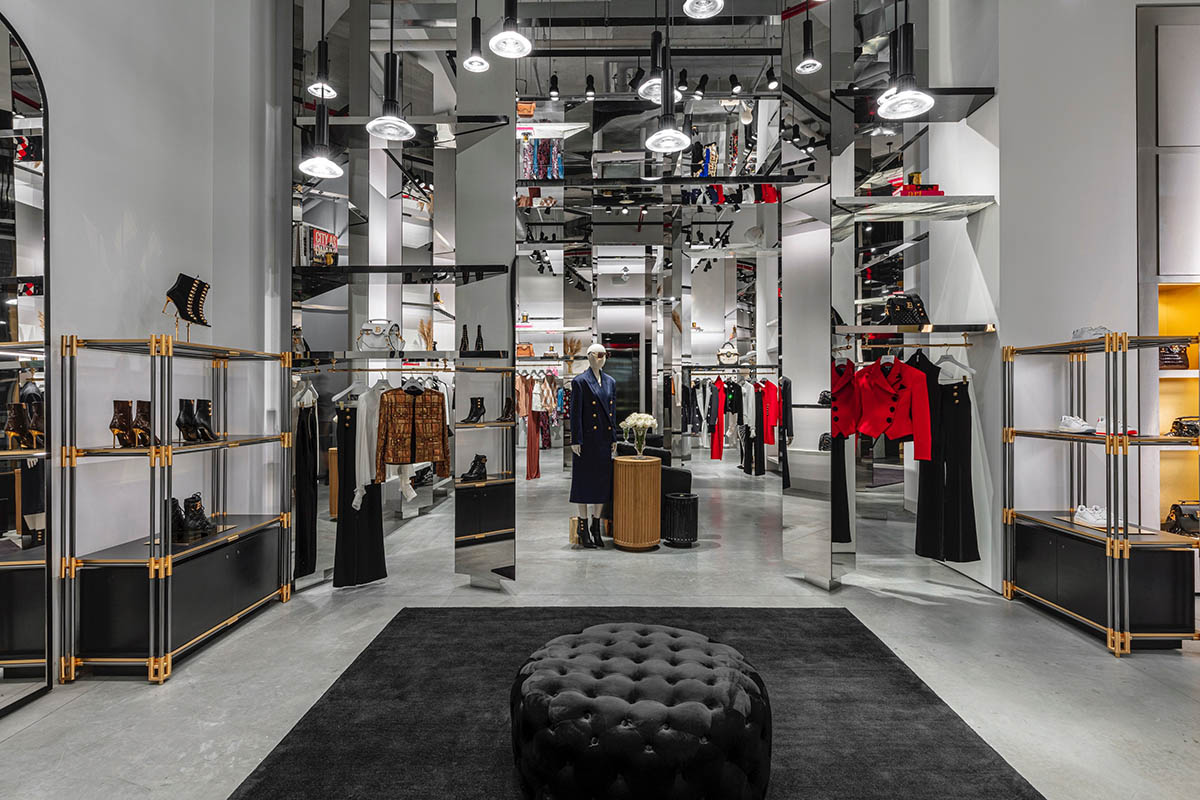 Similar to Maje, Sandro is a similar brand, that is just that little bit more stylish and sophisticated. They have a range of basics that are so well made, to such a high quality, all made with a slight twist on the classic designs. If you're looking for a French brand that creates stellar boyfriend blazers, ruffle button-down shirts, and jeans that are unique, then Sandro is a good place to look.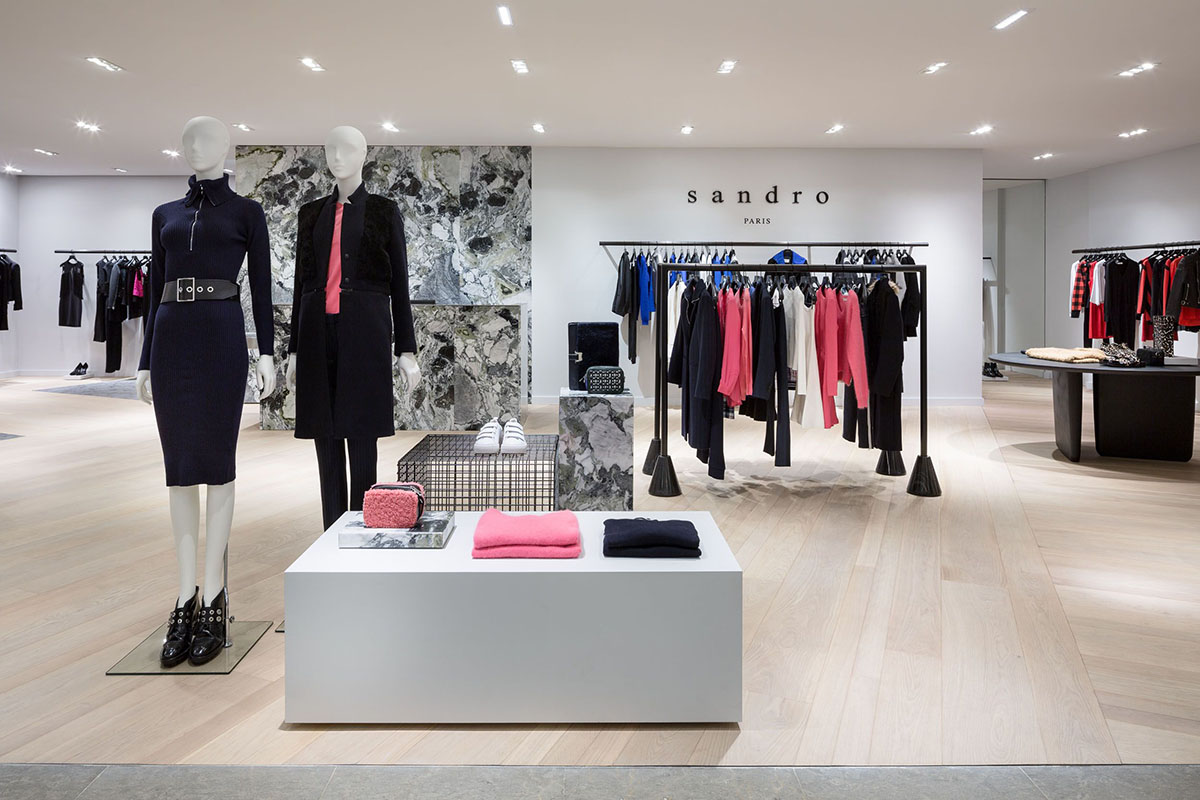 Launched in 2008 by three brothers, Alexandre, Laurent, and Raphaël Elicha, you may have not known they were first creating a fashion brand, as some of their marketing looked more like a music band! However, they were ahead of the game when it came to the gender-fluid clothing that we see so much of today.
The Kooples brings in so much French style and effort, offering it to both men and women. The brand has definitely been inspired by the music scene of France, by adding in some twists and fun quirky looks with a nod to the rock music scene. For an effortless and casual Parisian look, then The Kooples should be one of your first choices.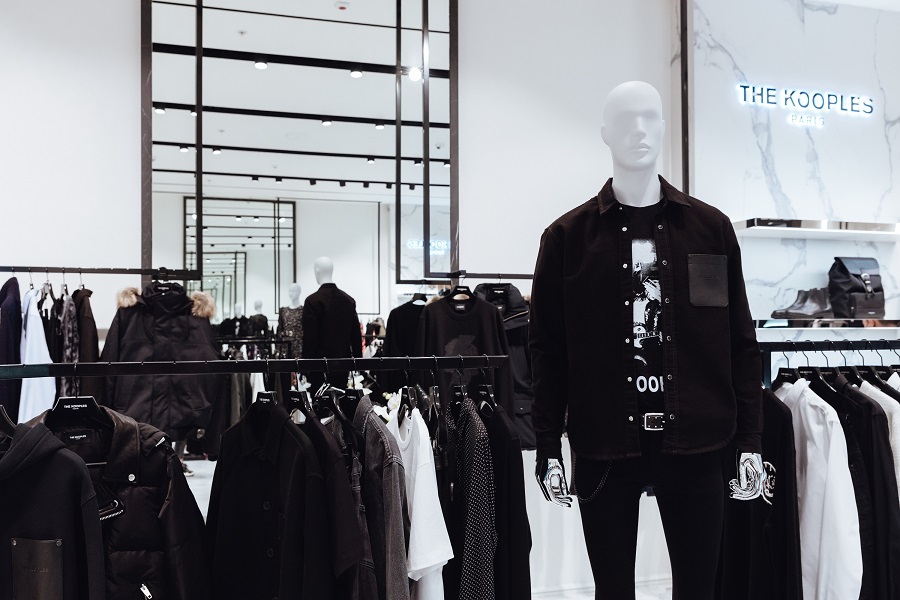 Mid-range brand ba&sh was created by two fashion-loving best friends Barbara Boccara & Sharon Krief back in 2003. Their inspiration came from being able to create their own dream wardrobe and then share with the women of France and beyond. If you are looking for a woman's brand of clothing that is truly created by women and made with women in mind, then this is the one for you.
Although now a global brand, the style of ba&sh is still one that is very Parisian, bringing together freedom of expression with a chic and elegant twist. Their clothing is timeless with a feminine twist, including lightweight floral dresses and embroidered denim and jackets.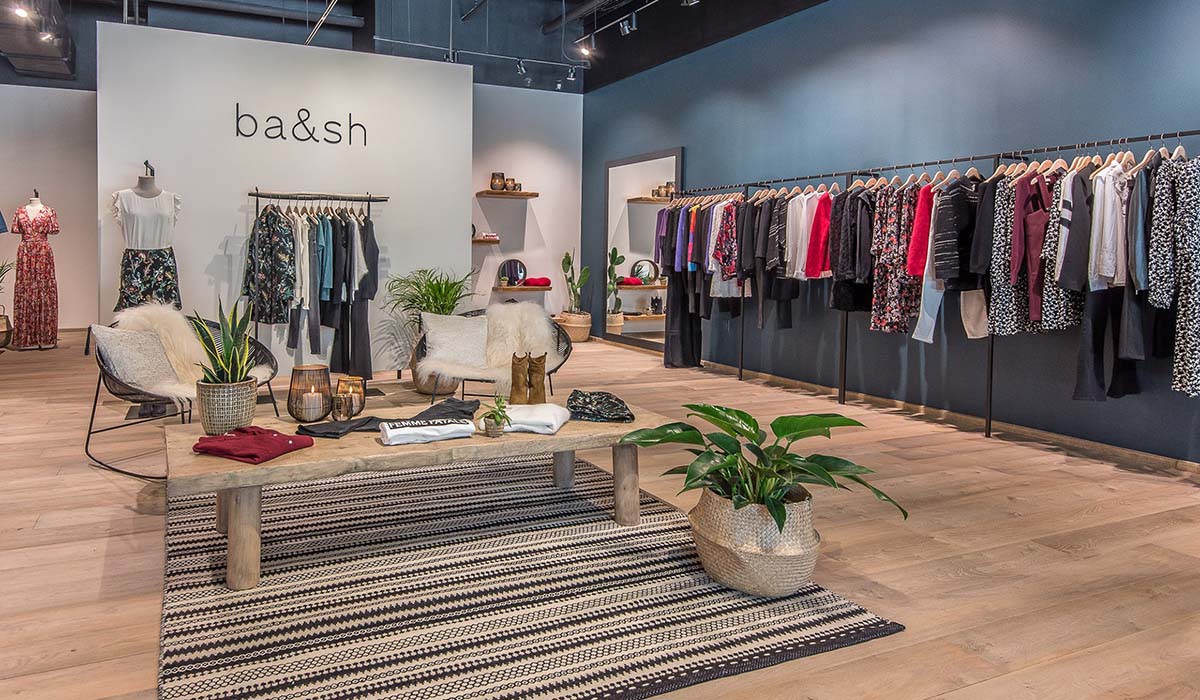 The founder of AMI Paris is Alexandre Mattiussi, created and launched this fashion clothing brand in 2011. He was not new to the fashion scene, though, having worked in a range of large fashion houses around the globe, including New York, Milan, and of course, Paris. AMI is all about creating an authentic style, but one that is still affordable and obtainable.
The label is very effortlessly cool, with chic styles that are so easy to wear. You can get oversized sweaters with florals and tailored jackets, making it a great choice for getting all you need for a capsule wardrobe. From knits to suits, and everything in between, you can shop here for the ultimate in chic French dressing.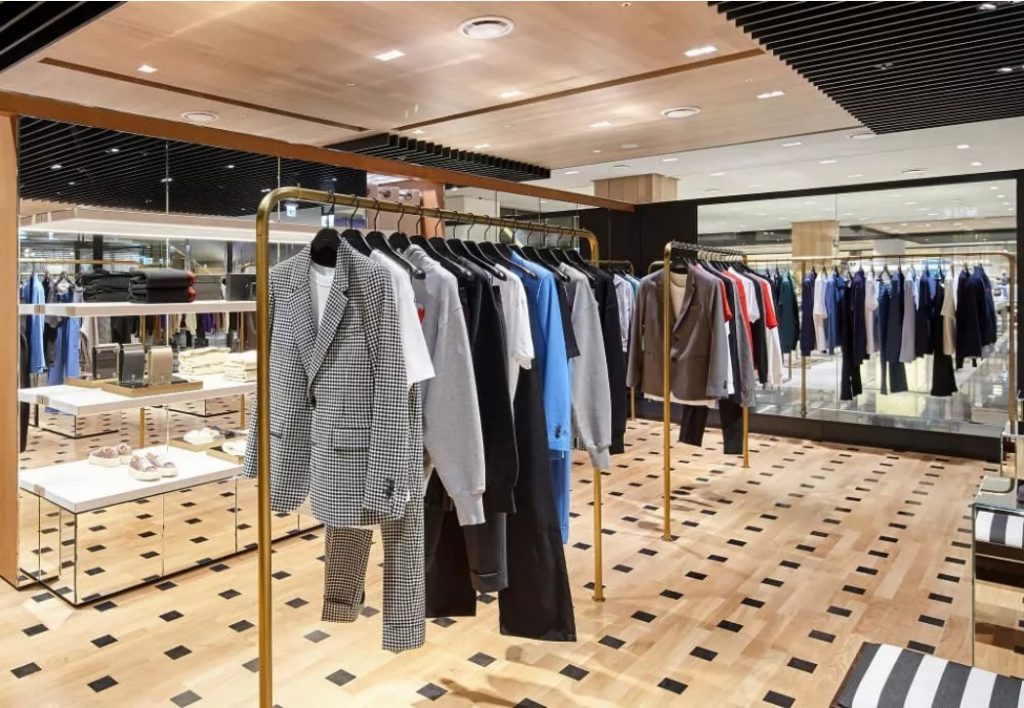 France meets the US with Isabel Marant chic but paradoxical style. You can see there are hints of the French Riviera in her styles, as well as out West America, so there are inspiration and styles from all over. Marant has developed a bit of a cult following, but the French clothing brand isn't only for the fashion elite.
The Parisian designer wanted to create a label that is for real life women and wants those shopping to be completely happy with every purchase. If you visit one of the stores, then you will definitely be found trying things on before you leave so you know you'll be completely happy with your choice.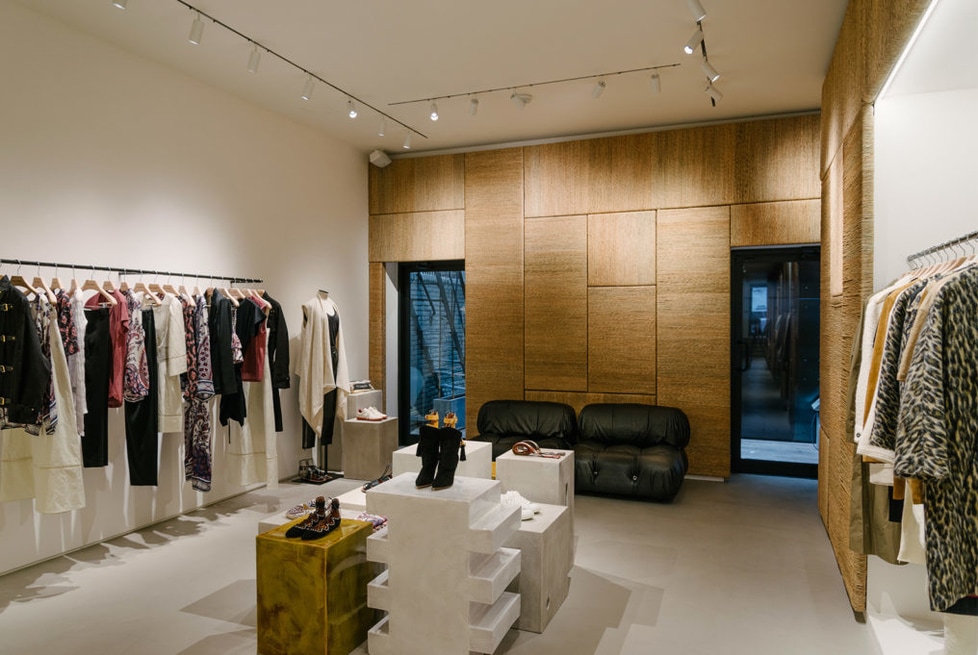 A brand that dates back originally to the late 1800s, Lanvin is a very distinguished fashion house in France that is still operating. Their recent collections show that they are still on top of their game, with the classic feminine shapes and silhouettes, with beautifully intricate embellishments.
Not only is their clothing made to a high quality, but their accessories are handcrafted too, making them a choice for luxury items, be it clothing or accessories.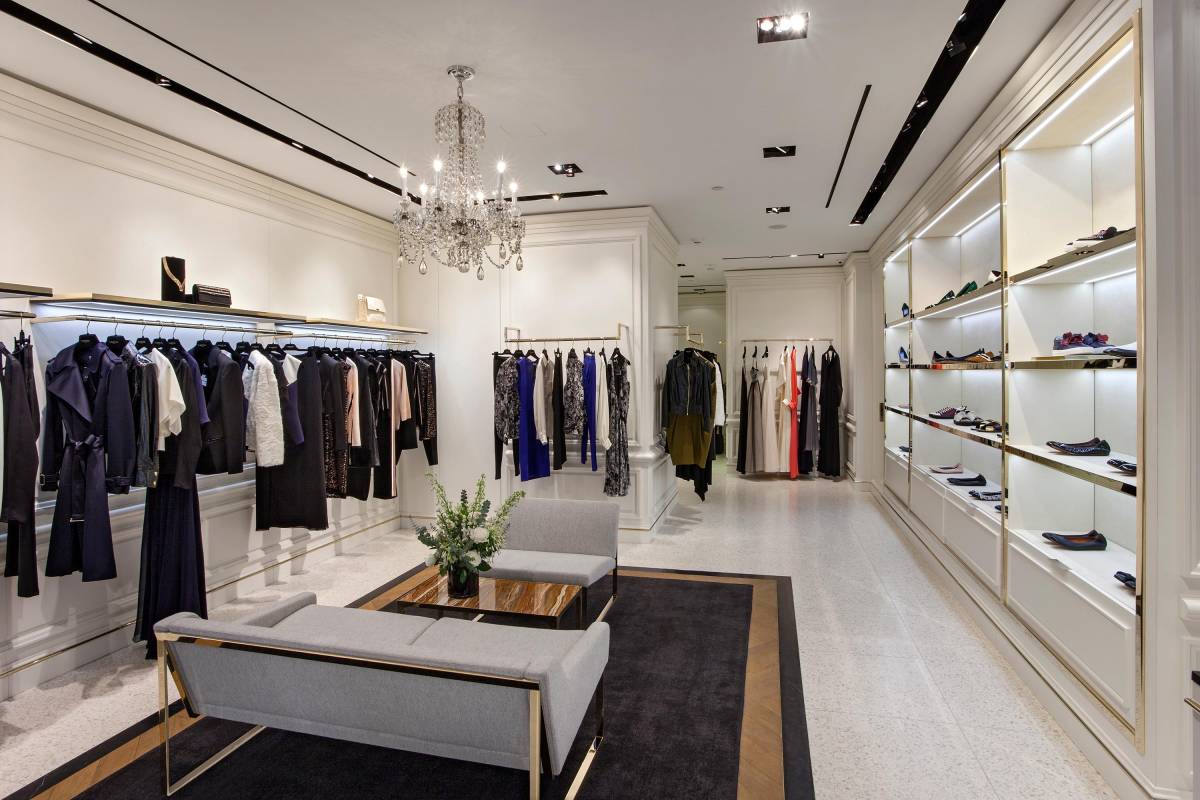 A brand that doesn't need very much of an introduction, as its reputation precedes it, is the famous Jacquemus. The creator, Simon Porte Jacquemus, founded the brand when he was only twenty years old.
Since its creation, the fashion house has become stronger and stronger, and it is a solid favourite with a number of celebrities from the Kardashians to the Hadids. The launch of the latest collection was so popular that it practically broke the internet, with a picture-perfect launch.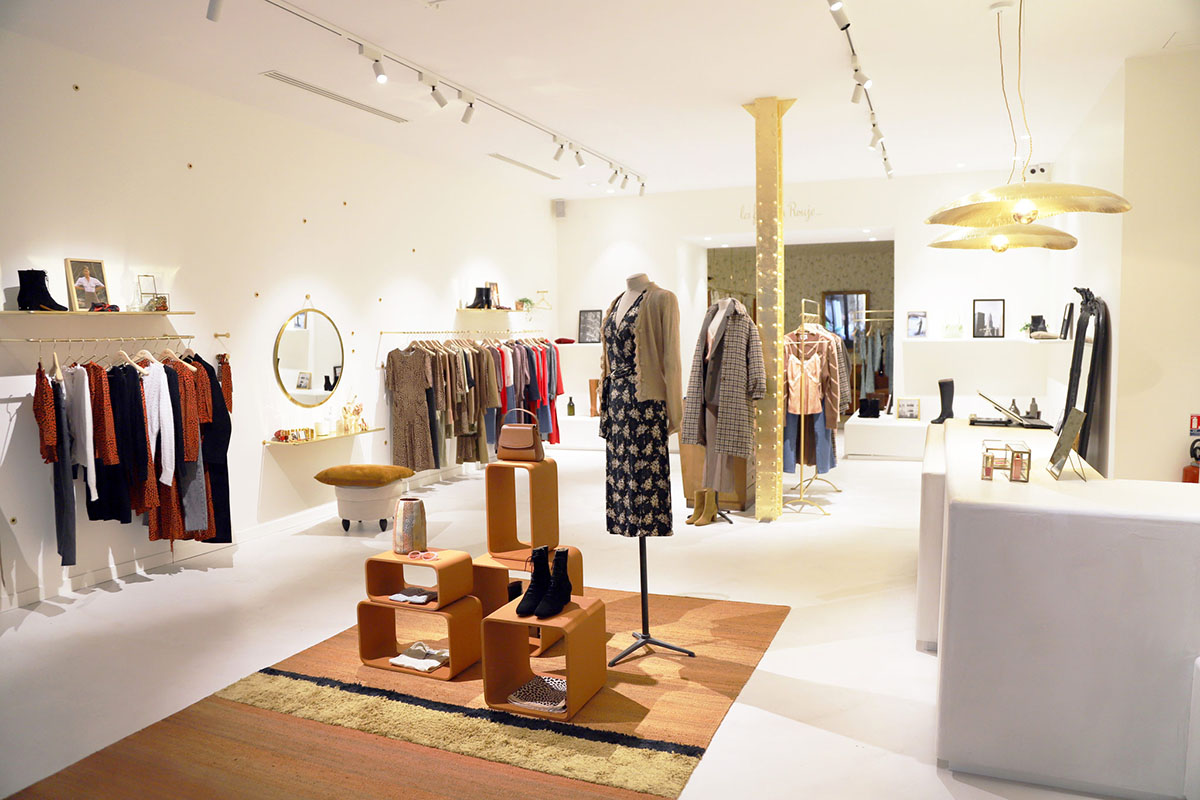 Whilst not strictly a clothing brand, and more of an accessory brand with shoes, Veja has been making waves since its creation in 2005. With a commitment to be socially and environmentally minded, the affordable brand has been popular with celebrities and regular fashionistas alike, with the Duchess of Sussex often seen wearing her Veja sneakers out and about.
The shoes are built to last, with materials chosen are mostly vegan, using natural rubber, making this French brand at the forefront of innovation in the industry. These sneakers not only look good, but they are sustainable and durable.
With the V on the side of the shoes, offering a distinctive look, they are great for every person's wardrobe, and they can be dressed up, as well as dressed down.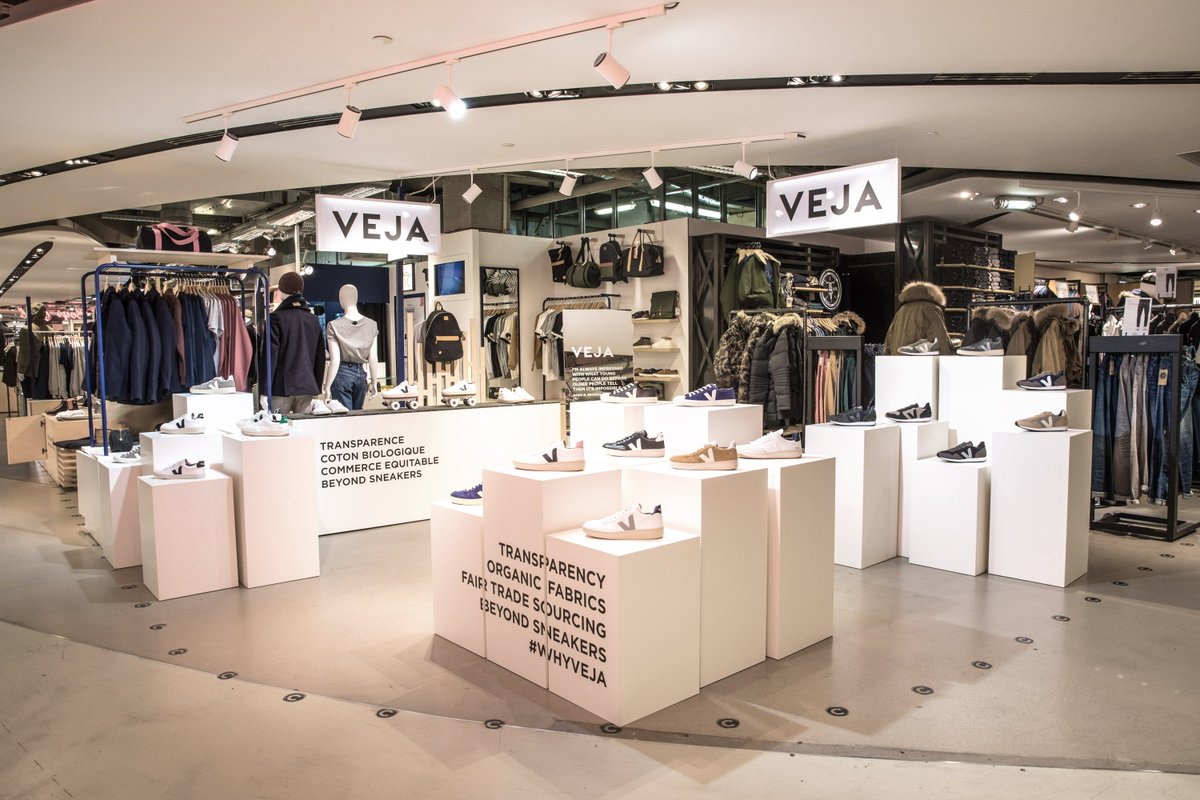 Saint James is a French clothing brand that has been around for a number of years, and it offers everything classically Parisian and French. Originally a brand for sailors making their uniforms, it is one of the companies that first created the classic Breton stripe that we all know and love as something to be quintessentially French.
With a nod to where it all started, the brand still makes all of their designs, which now includes more than just Breton stripe t-shirts, at Mont Saint Michel.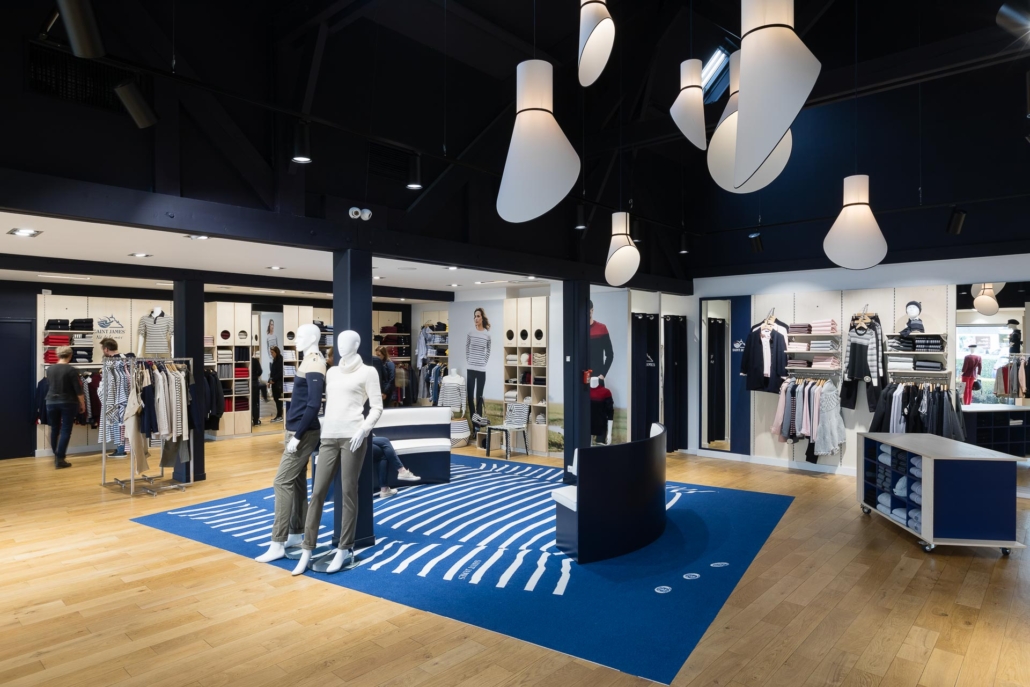 Created and founded in 1992, Antik Batik is a clothing brand in France that takes style and inspiration from around the world, doing all it can to make sure that all pieces of clothing are an eclectic mix of prints and styles. If you like to wear clothing with a vintage feel and a retro look, then there are 70s style floral dresses to choose from, as well as big sunglasses to complete the look.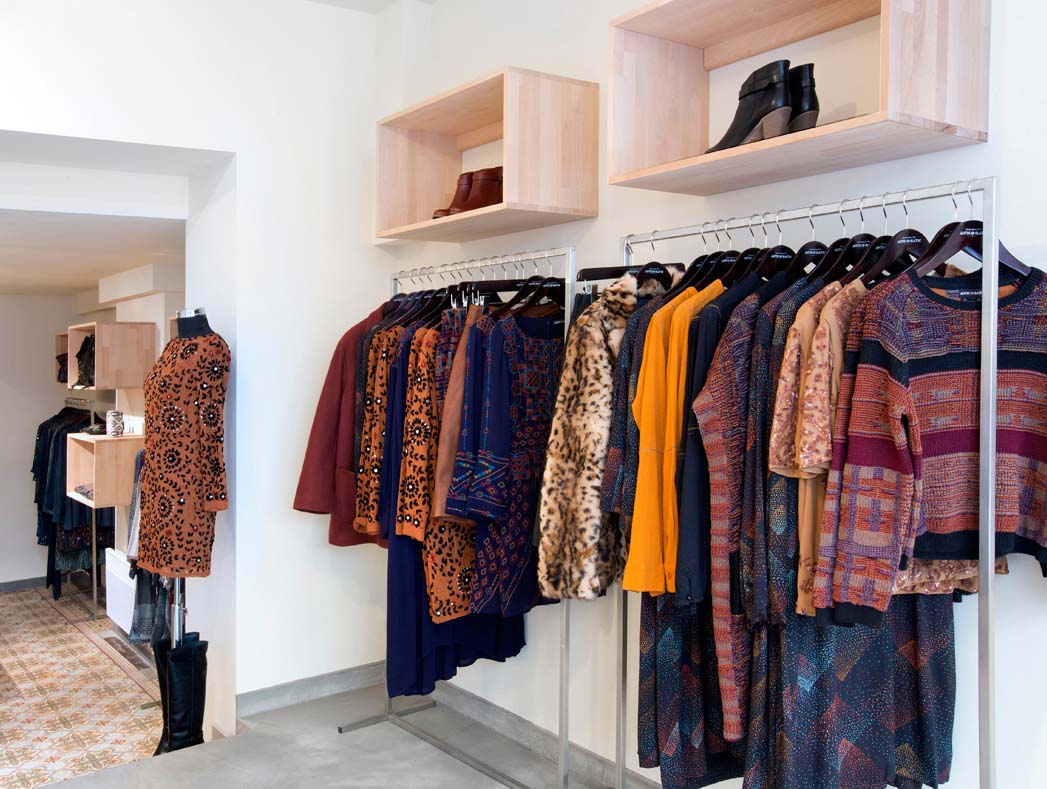 One of the top go-to brands in France for lingerie and swimwear is ERES. It is a brand that has evolved also in activewear and loungewear, making it a big name when it comes to clothing brands in France. The collections are very popular, helping the brand to become a household name. Not to mention the number of fans that the brand has, boasting a pretty impressive number.
The styles, whether they are lingerie or activewear, are made with an amazing attention to detail, with styles that are expertly cut, along with using fabrics that are not only comfortable but flattering. Some of the top choices to look out for are the bold and bright swimsuits, a classic, or the lace lingerie that is actually comfortable and not fussy like many pieces of lace lingerie can be.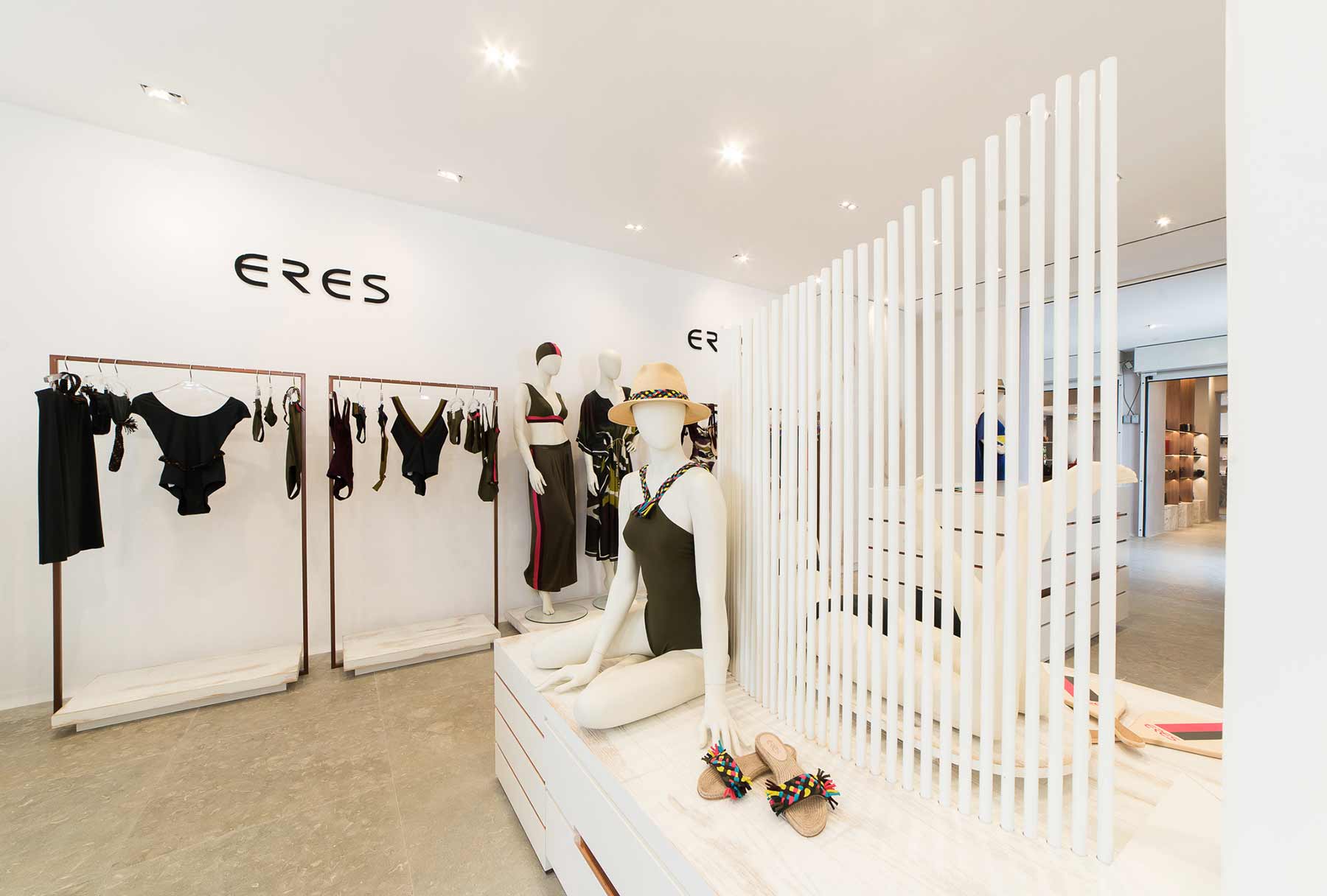 Rouje was created by the all around style queen, model, and actress, Jeanne Dumas. The brand is all about feminine pieces, with a range of designers on board to help Dumas to bring her style ideas and inspirations to life. You can find silky shirts alongside vintage-inspired dresses and tops, making it a good choice if you are looking for modern but feminine French style.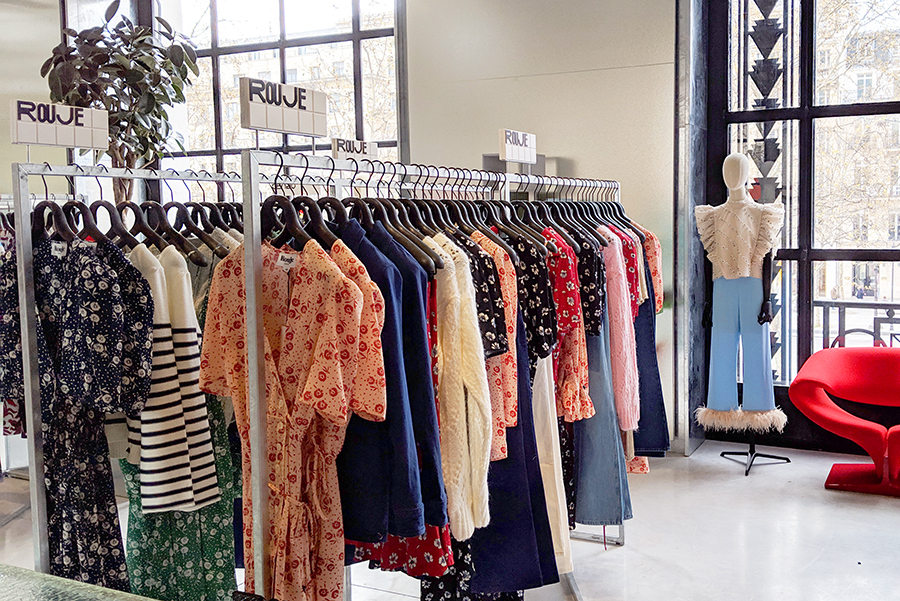 Frankie Shop is a favourite amongst bloggers, making it a go-to choice for street style and everyday looks. Great for layering up and choosing a number of items for one outfit, you can get everything that you need from trench coats, leather sandals, chunky sweater vests, wide-leg trousers, and everything in between. The colors aren't bold, so for everyday items, and stocking up on neutrals, then Frankie Shop is the choice for you, especially if you are an aspiring fashion blogger.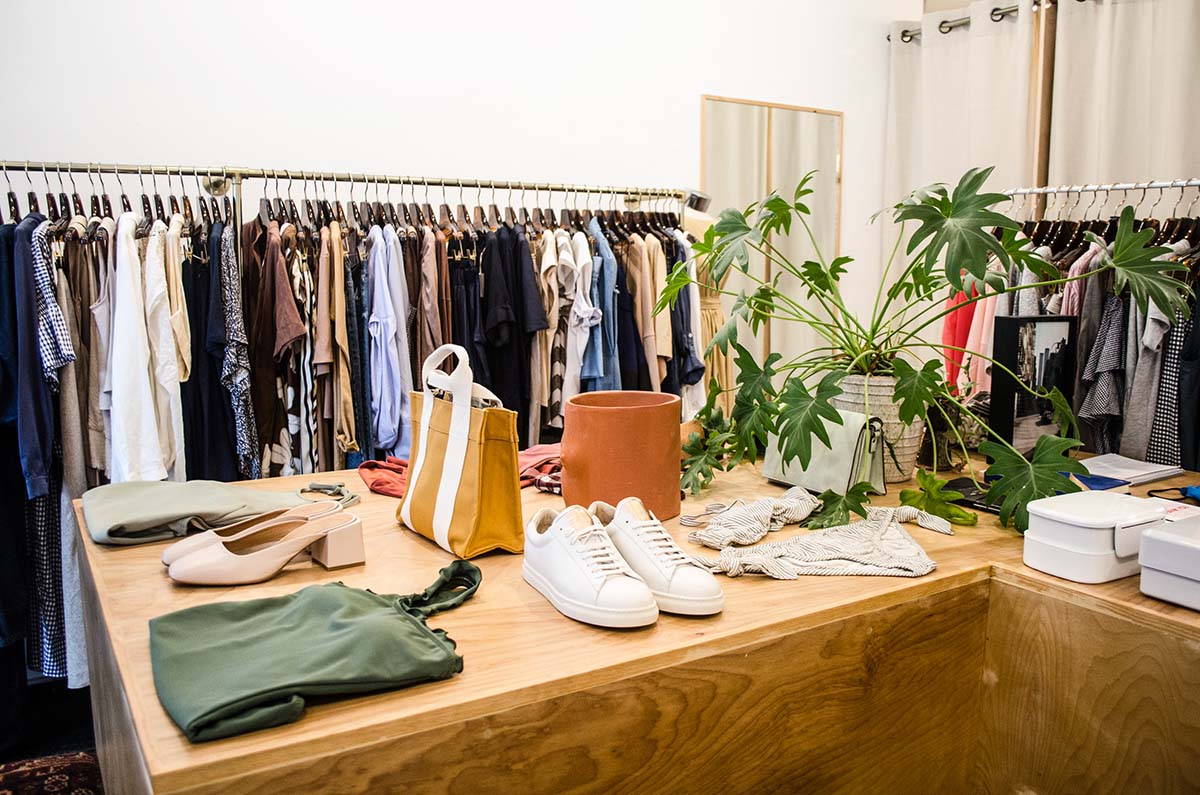 This French clothing brand, Comptoir des Cotonniers, is a brand that brings together luxury and affordability, and since the 90s when it was created, has become loved by a number of women in France.
You do get what you pay for when it comes to fashion in many ways, and with Comptoir des Cotonniers, you know you will be getting garments of a high quality, made with an amazing level of detail. The styles are simple and wearable, with natural French fashion that isn't too 'over the top,' complementing a typical French lifestyle.
You can also find workwear from Comptoir, alongside elegant pieces of everyday wear, but with the classic and neutral style and design, they will be essential for a capsule wardrobe as they will look timeless and effortless at all times and occasions.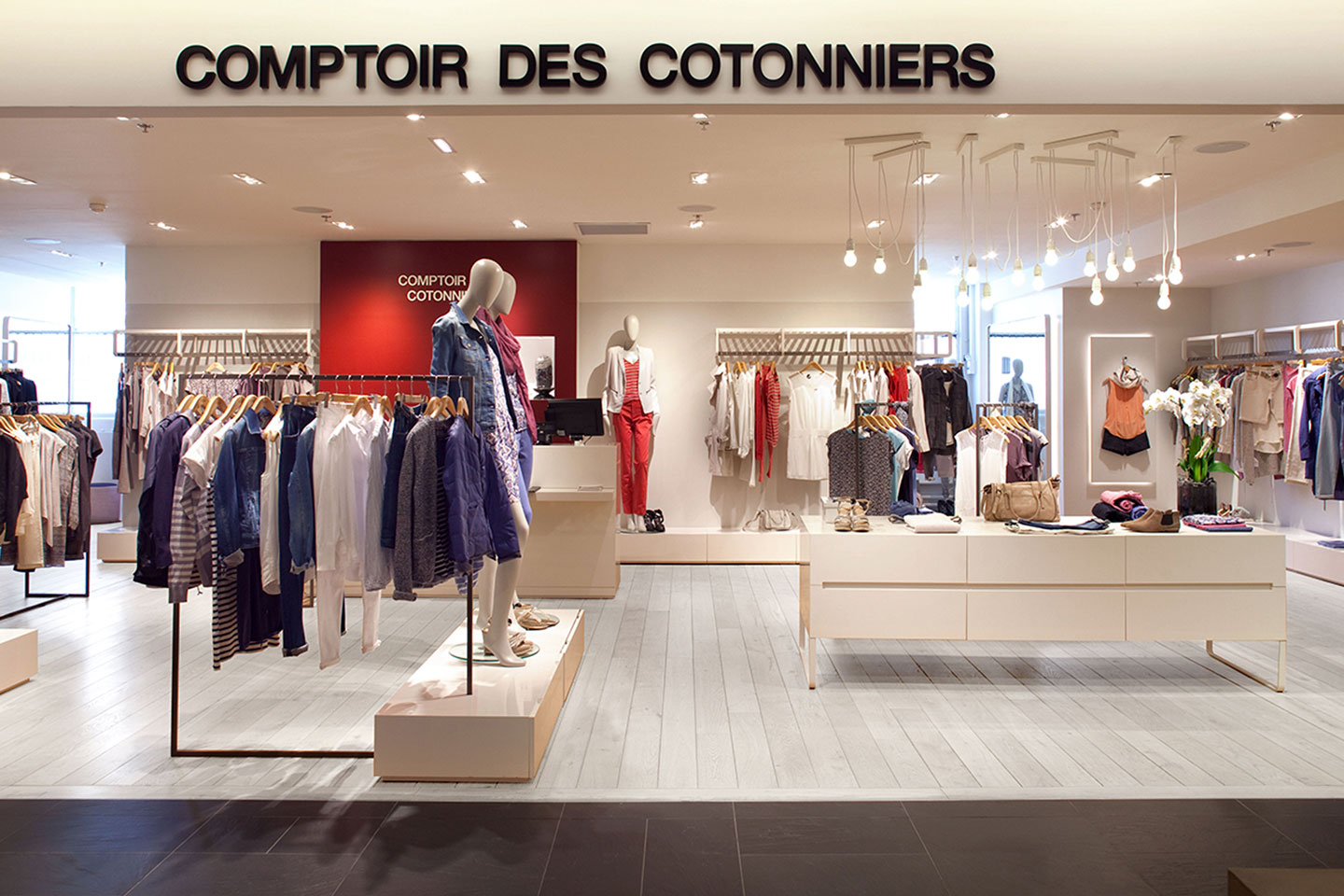 One of the newer brands on the list, MOSSI is a brand that is one to watch out for. Only founded in 2018, it is a brand that makes all of its clothing in France, ensuring you get full French quality for a fully French brand.
MOSSI made headway when supermodel Naomi Cambell was seen wearing the brand for the cover of ELLE France. The styles change with the seasons, but with bright colours teamed with intricate and delicate silhouettes, you know you are getting something chic and unique.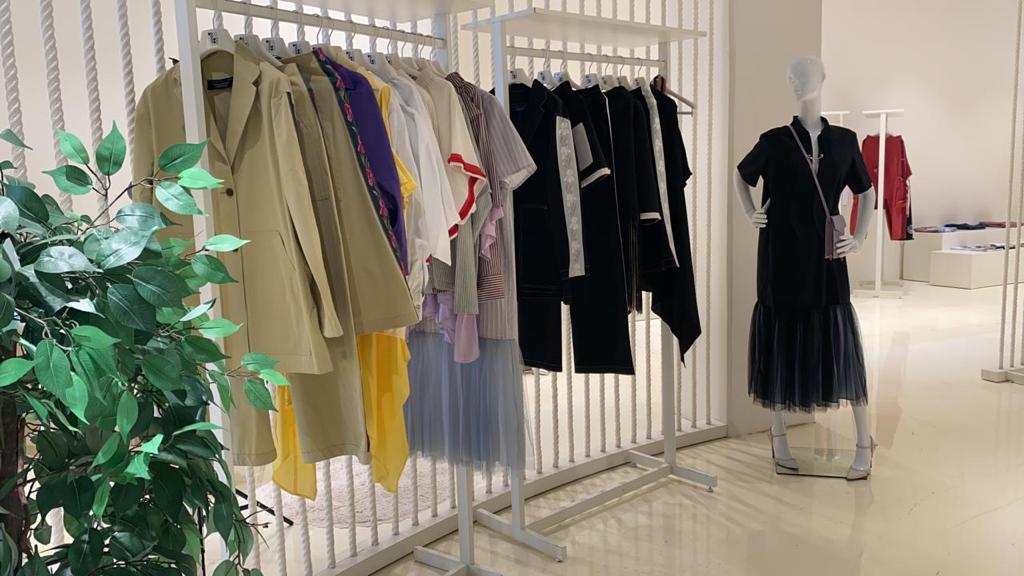 Musier Paris is a brand that is very new, only created three years ago. Growing up in the South of France, the founder, Mais, brings some of the French and Spanish influences of the South West of France, which is evident in the bright colors, patterns, and styles of the brand. Still based in France, the French clothing brand only works with local creators and manufacturers, with their collections made in the Paris workshops.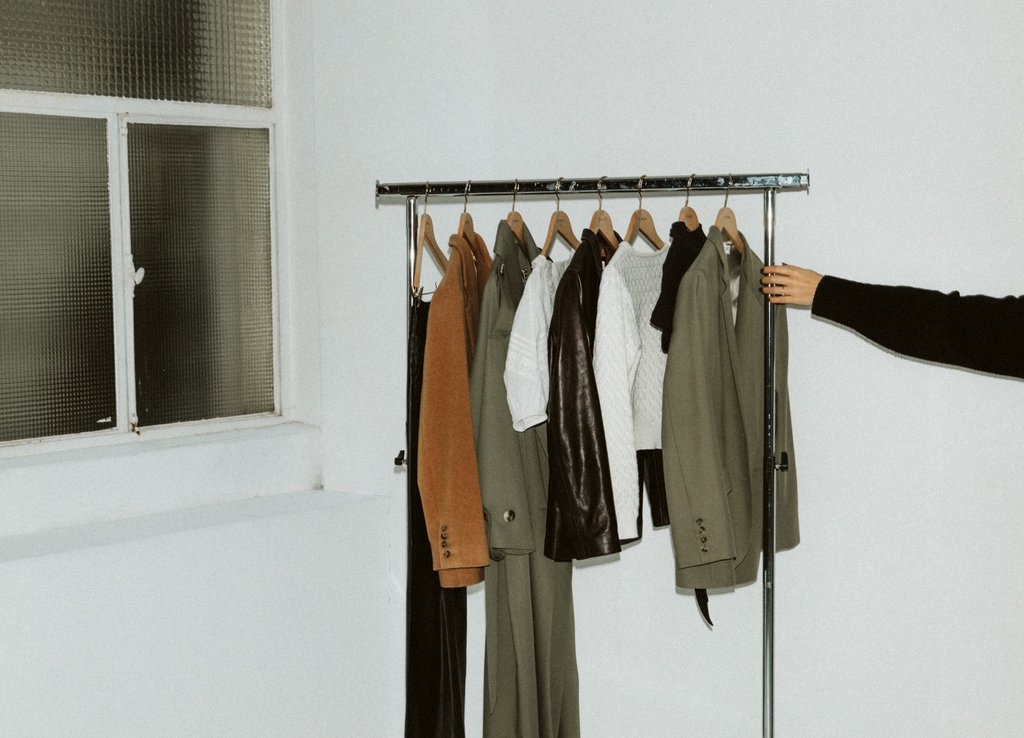 Balzac Paris is a clothing brand in France that has a modern take on Parisian style, but with a chic twist. The brand itself is only ten years old, and was created by a group of three friends who wanted to create fashion collections that are just ready to wear for everyday women. The brand curates their designs in Paris, but then sends them off to be manufactured in other parts of Europe.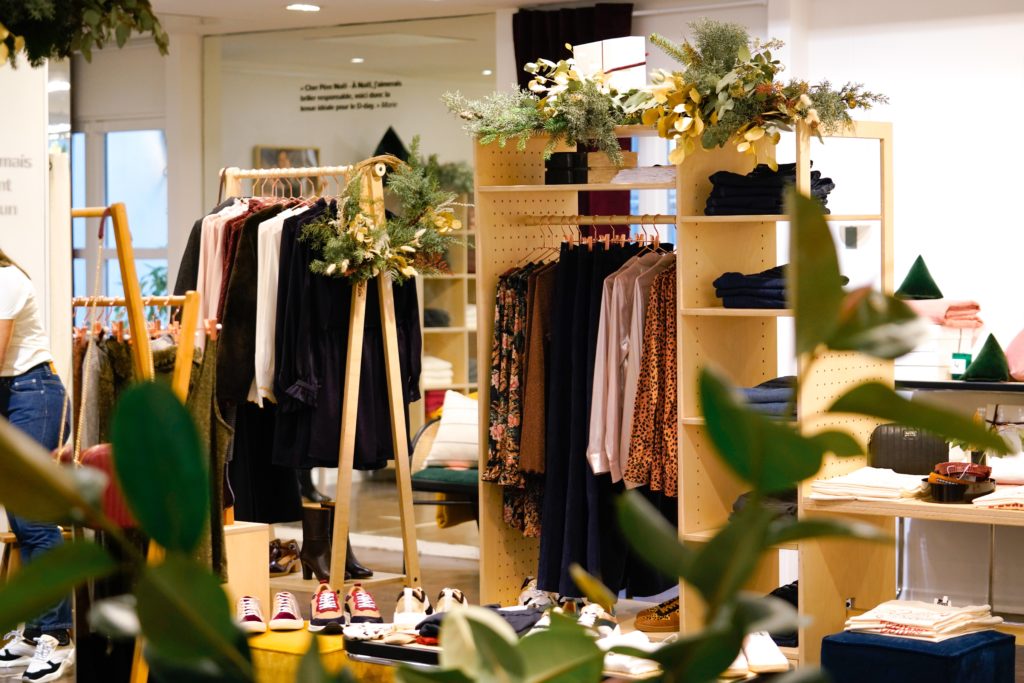 A brand created by a French influencer, was created when she couldn't find any of the knitwear that she really wanted. As she couldn't find it, she decided to make the pieces that she wanted herself.
The collection has resulted in some of the ultimate loungewear pieces, with staples for the wardrobe that are made in luxurious and rich fabrics, helping women to feel great in the skin that they are in. Loulou Studio is a nod to the founder's personal style, with some great tailoring that is a little on the androgenous side, with the colour palette having a lot of natural and earthy tones.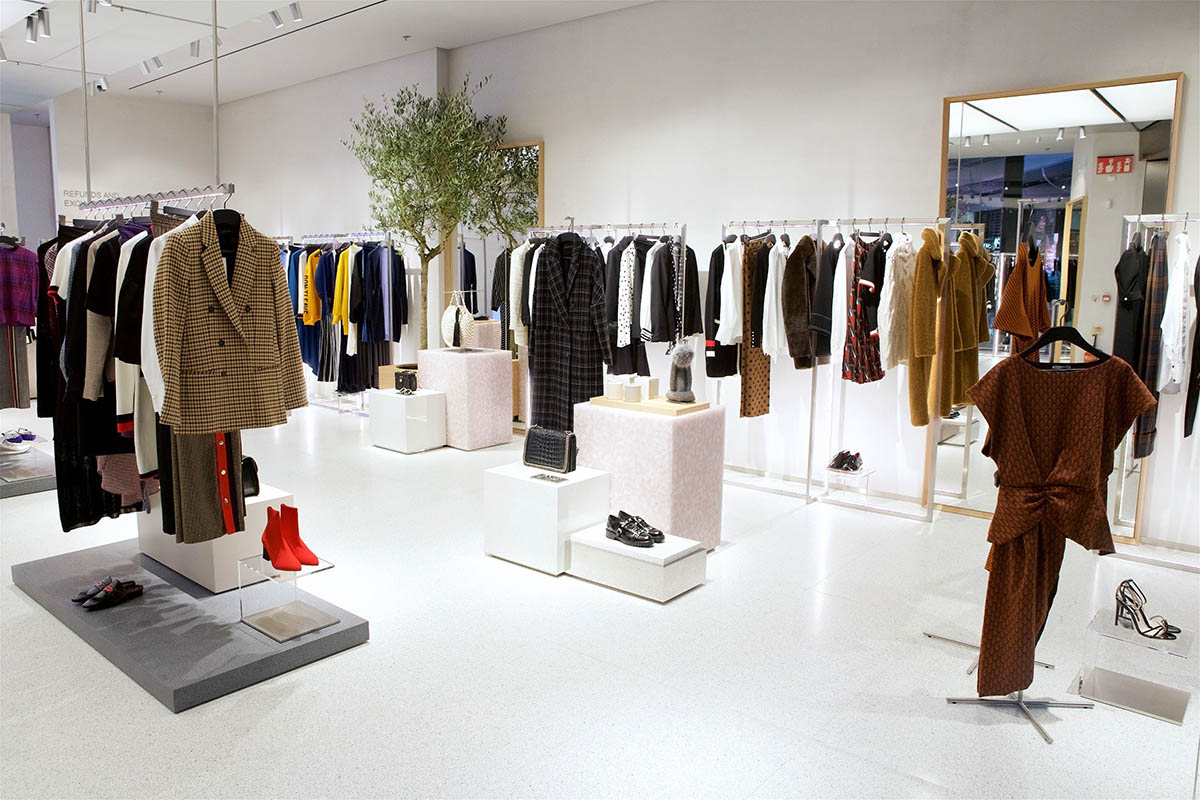 The founder of Bouguessa, Faiza Bouguessa, draws on both her Middle Eastern and French backgrounds and heritage to create a luxurious range of designs that are modest and effortless. One of the main styles is an effortless shirtdress, but with her trench coats and other easy to wear and modest styles, it is easy to see how the Bouguessa pieces fit together to bridge traditional values with modern culture.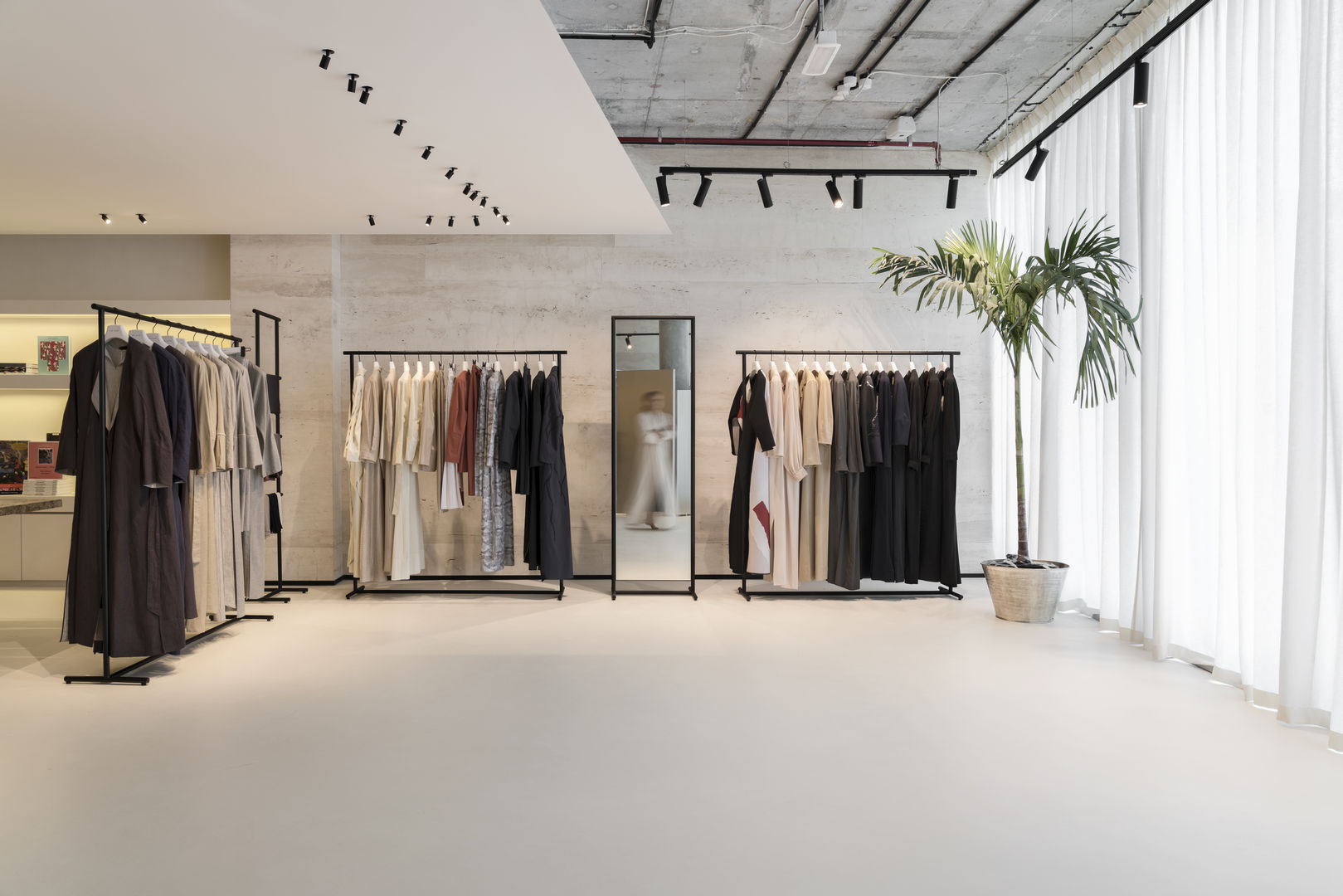 Some brands that we have on this list have been around for a long time, but it is a good idea to look out for the emerging brands too, much like Marcia. With a cult following like Alexa Chung, it is a popular choice with many fashion bloggers too.
It is a brand that is up and coming, with bright colours and unique designs gaining a lot of likes and following on social media. These days, this is what a lot of brands need to do to get seen, which is why design is key, but working with influencers in the right industry can help emerging fashion brands.
They are also a brand that puts being eco-friendly at the forefront of what they do, which is so very important in this day and age.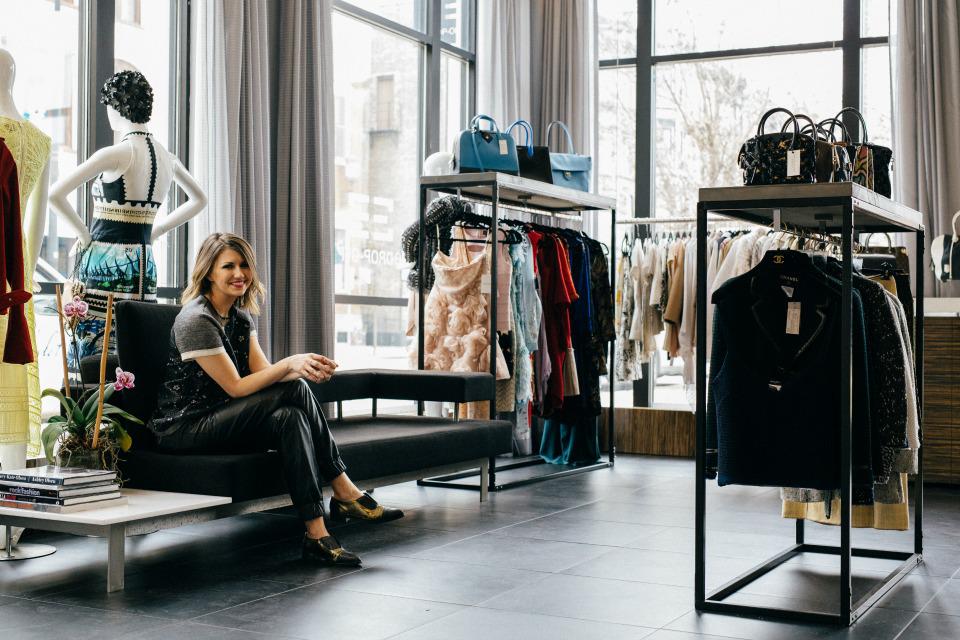 If you love bright and bold when it comes to your fashion choices, then you don't need to look further than Mirae Paris. Originally created by a mother and daughter, Camille and Tara, the brand started out as being very big on Instagram.
You can see why as the colors and patterns are very 'Instagrammable' and make for some iconic photos and fashion moments. The pieces of choice that you will find at Mirae Paris are dresses for any occasion, all combined with bold tropical prints, bright pinks, and a definite retro vibe.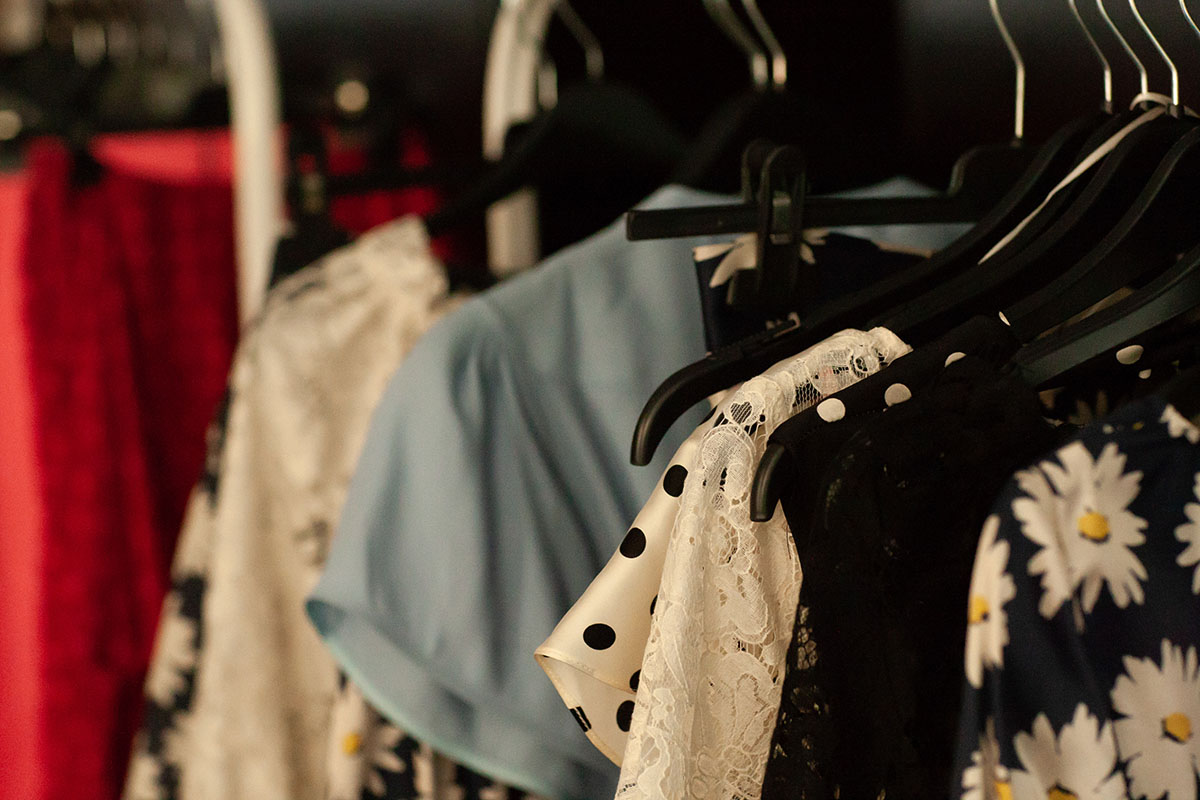 No matter what you are looking for, with clothing brands in France, there will be something for everyone. Many of the most popular choices have a definite homage to the brand's French backgrounds, showing just how timeless and effortless the French and Parisian style is.
France has long been known for its fashion influence, with many brands that were founded over a hundred years ago still going strong, working to showcase their style and expertise. That doesn't mean that there isn't room for anyone new, though, with many emerging brands to look out, that have been making fashion waves in France, as well as around the world.