Top Clothing Brands In Germany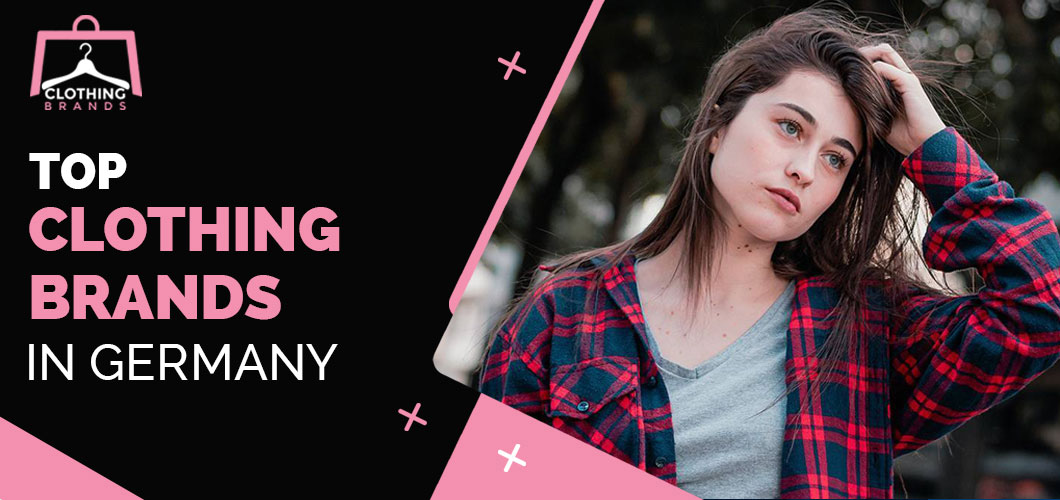 September 16, 2021
by Admin
Fashion is a multibillion-dollar business, not just in Germany, but everywhere throughout the world. However, for Germany itself, when it comes to eCommerce, clothing and fashion are among the country's most significant marketplaces. So, which brands are most popular in Germany? Here are some of our findings.
C&A is a fast-fashion retail clothing store network with its main European hubs in Vilvoorde, Belgium, and Düsseldorf, Germany. It has retail outlets in many European countries. It only serves the most important Asian, North American, and South American markets. C&A's brands include:
Angelo Litrico
Clockhouse,
Rodeo (ski and snowboard apparel)
Yessica and Yessica Pure
Avanti
Canda
Palomino
Your Sixth Sense
Westbury
Here+There,
Clemens and August Brenninkmeijer founded the company in Sneek in 1841 as a Dutch textile firm, naming it after their initials. Bernard Joseph, Clemens' son, started selling in Amsterdam in 1906, and by 1910, the Netherlands had ten stores.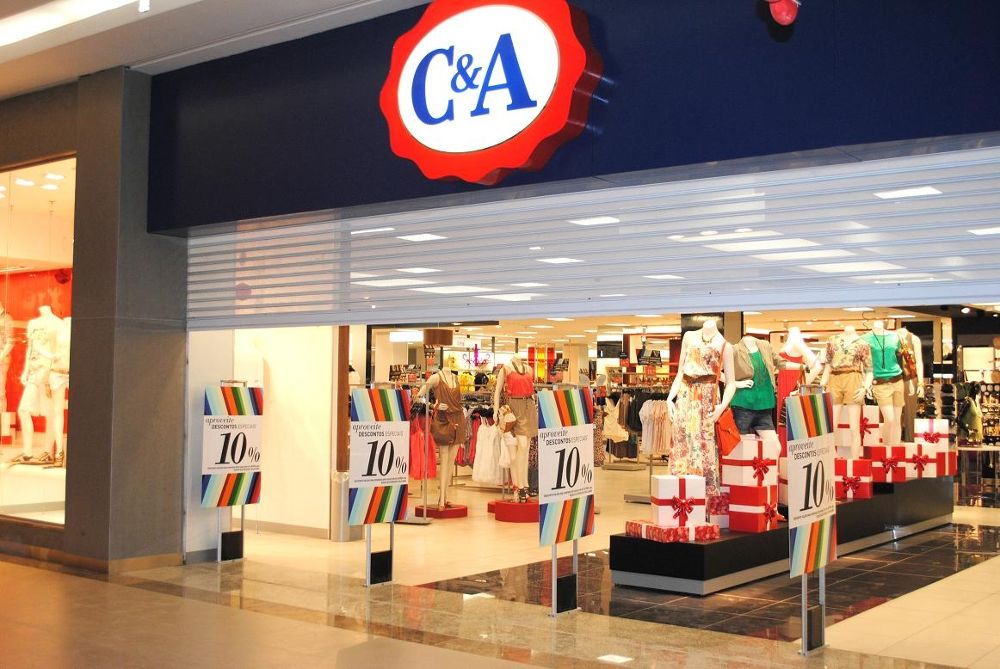 H&M is a Swedish multinational apparel retailer renowned for producing fast-fashion clothes for men, women, adolescents, and children. As of November 2019, H&M operates in 74 countries, with over 5,000 shops operating under different corporate names and 126,000 full-time equivalent employees.
Erling Persson established the business in 1947 when he launched his first store in Västers, Sweden. Hennes (Swedish for "hers") was a store that only offered women's clothes. In 1964, a shop opened in Norway. Persson purchased the hunting gear store Mauritz Widforss in Stockholm in 1968, which resulted in the addition of a menswear collection to the product line and the name change to Hennes & Mauritz.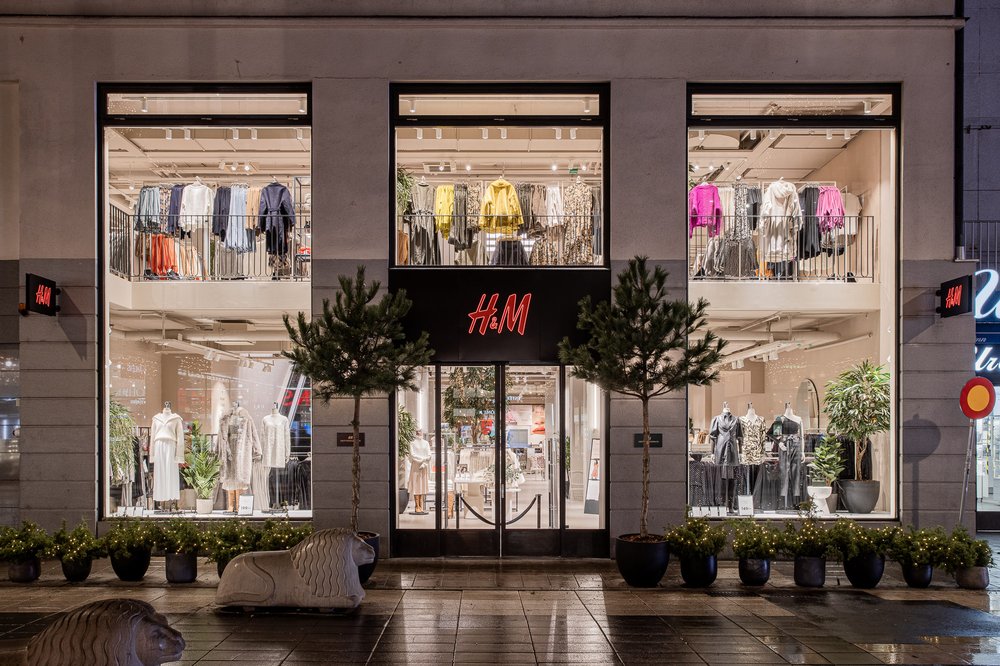 FALKE first started back in 1895 when Franz Falke-Rohen, who had been working as a seasonal knitter to supplement his roofing business during the winter months. FALKE was originally a craft company, spinning its own yarn and making popular socks that worked in both the cold winters and for those who were more active during the summer.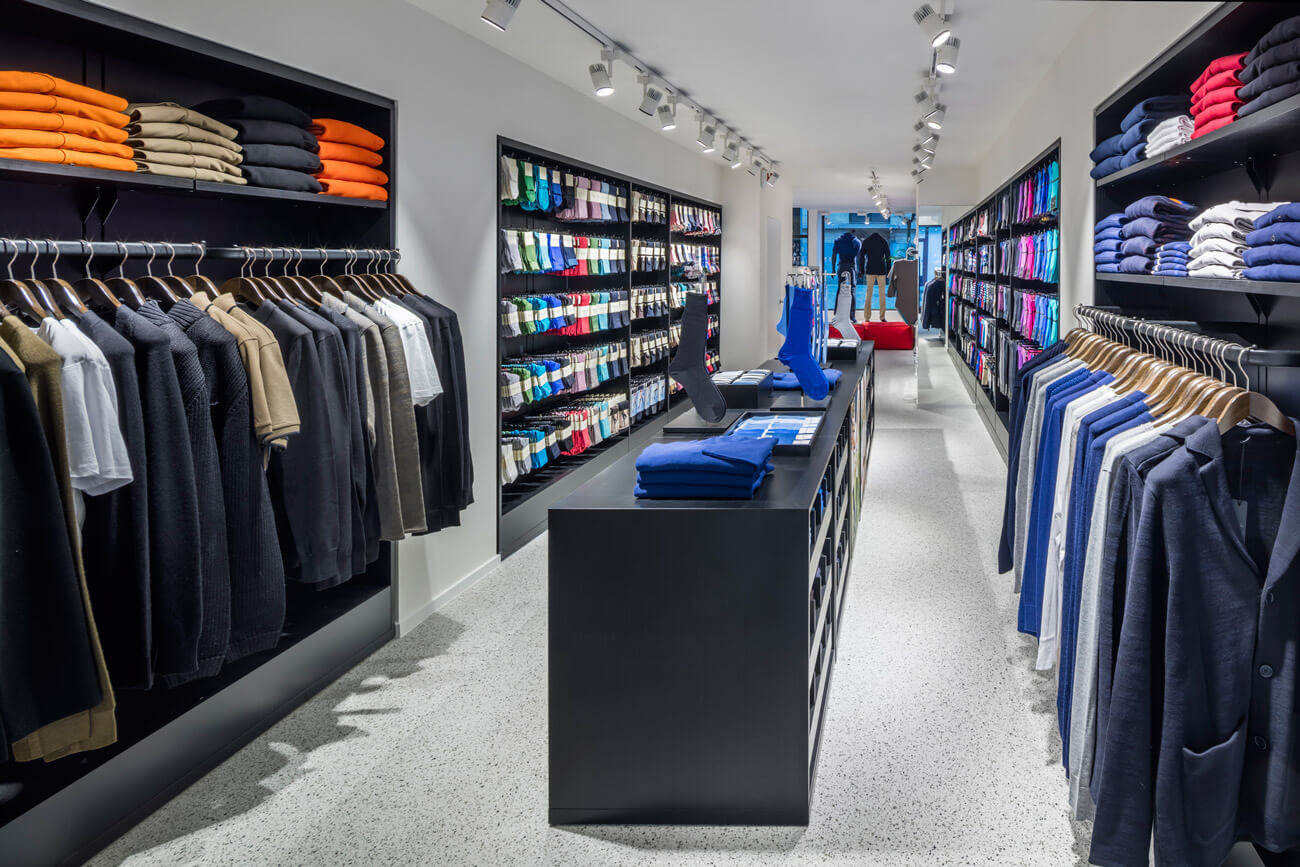 Franz's oldest son, Franz Jr, took over the small knitting business in 1902 and managed it through the turmoil of World War I. By 1918, Franz and Franz Jr had found – and then purchased – the Wool and Hair Yarn Spinning Mill in Schmallenberg (which would become FALKE Yarns later on), laying the foundation for the establishment of today's group of companies.
Today, FALKE, a family-owned business, is a global fashion brand specialised in luxury socks, hosiery, and clothing for men and women.

Marc Cain's main love is fashion, and it has been for the last 47 years. Since 1973, they've come a long way in terms of what they do, how they do it, and how popular they have become.
As a family company, they are globally successful and the industry leader in the luxury women's clothing sector. Marc Cain has always been a supporter of German fashion and prefers to produce in Germany.
Impressive knitwear designs that demonstrate their quality skills and are produced in the company's headquarters in Bodelshausen are among its highlights. Marc Cain's styles are distinguished by a particular tension generated by the delicate interaction of various materials and shapes – vibrant, expressive, and straightforward.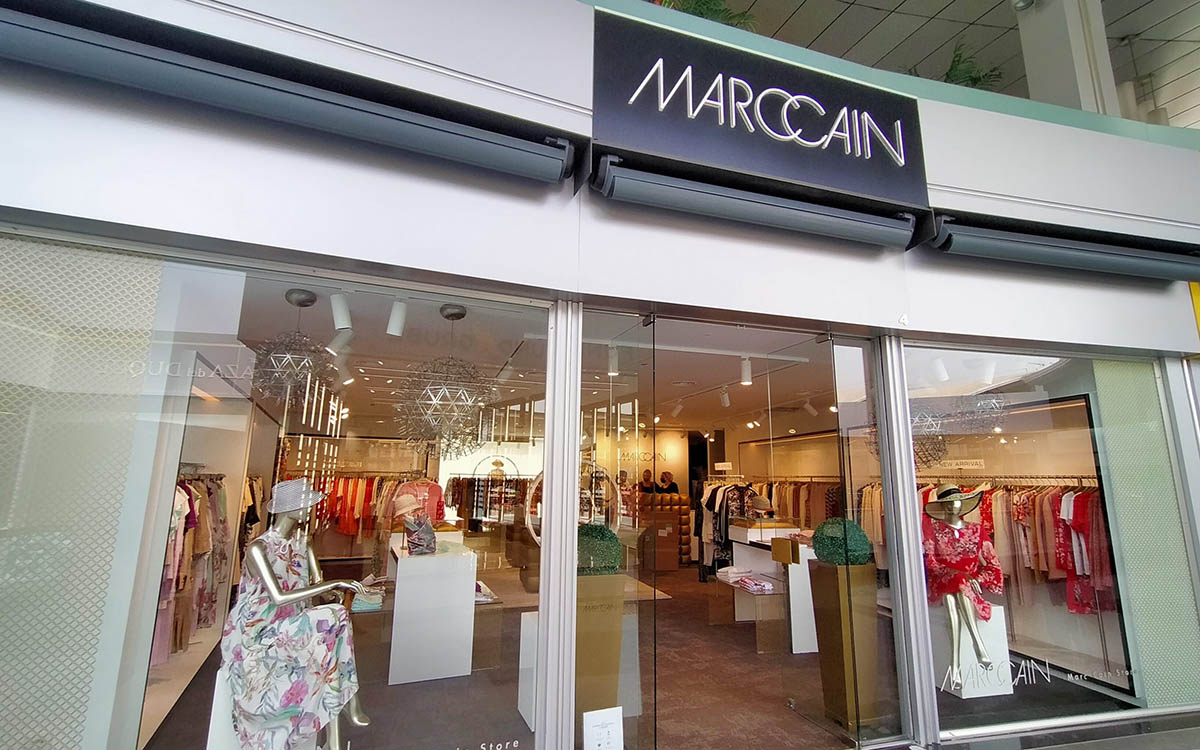 Adolf Dassler founded Adidas at his mother's home in 1924, and he was joined by his older brother Rudolf under the name Gebrüder Dassler Schuhfabrik. The product that bought them fame was the spiked running shoe they created, which could be used in many different types of sports.
To improve the quality of spiked sports footwear, he moved away from hefty metal spikes and toward canvas and rubber. This made them much easier to use, and sportsmen and women started to buy them in droves.  Following a schism in the brothers' relationship, Adolf founded Adidas, while Rudolf founded Puma, which became Adidas' commercial competitor.
Adidas' identifying symbol is the three stripes, which are utilized as a marketing tool on the company's apparel and shoe designs. Dassler referred to Adidas as "the three stripes business" after purchasing the branding from Finnish sports company Karhu Sports in 1952 for the equivalent of 1,600 euros and two bottles of whiskey.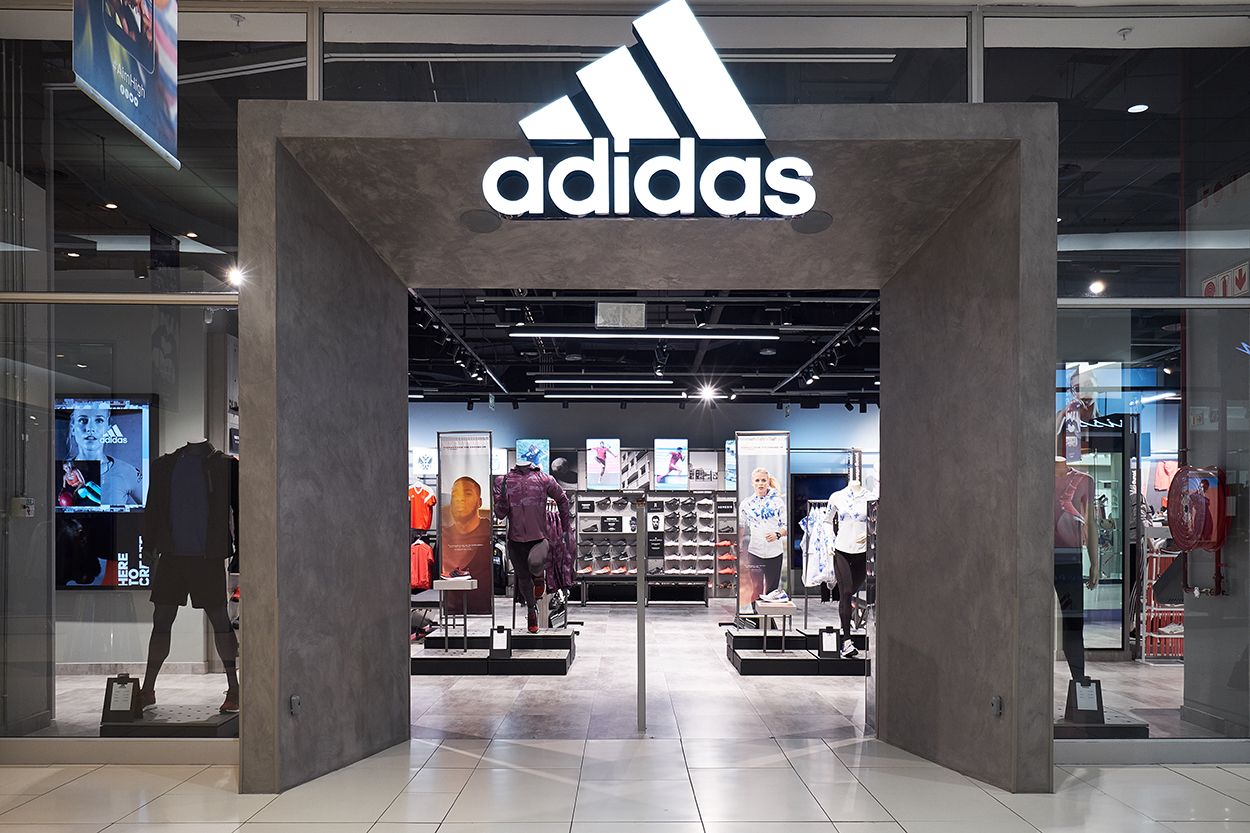 Zalando SE is a German multinational e-commerce business headquartered in Berlin. Customers from twenty-three different European markets can purchase fashion and leisure items via the company's portal.
Zalando was established in Germany in 2008 by Rocket Internet, Robert Gentz, and David Schneider. The name was chosen to play on the Italian term zalare (meaning "making jokes"). Zalando, which was inspired by the US online store Zappos.com, initially focused on the selling of footwear.
In 2010, the business expanded its range by launching in the Netherlands and France. It launched online shopping sites in the United Kingdom, Italy, and Switzerland in 2011. Zalando expanded to Sweden, Denmark, Finland, Norway, Belgium, Spain, and Poland the following year. Zalando expanded its operations outside of Germany in 2012, providing delivery to Austria.
Zalando has been a European digital platform since 2013, following in the footsteps of IT firms from the East, particularly China. Zalando began transforming itself into a digital shopping mall, enabling fashion houses and shops to generate sales via the Partner Program as well, sometimes with little involvement from Zalando. Zalando extended its partnership with physical shops in Germany in February 2018.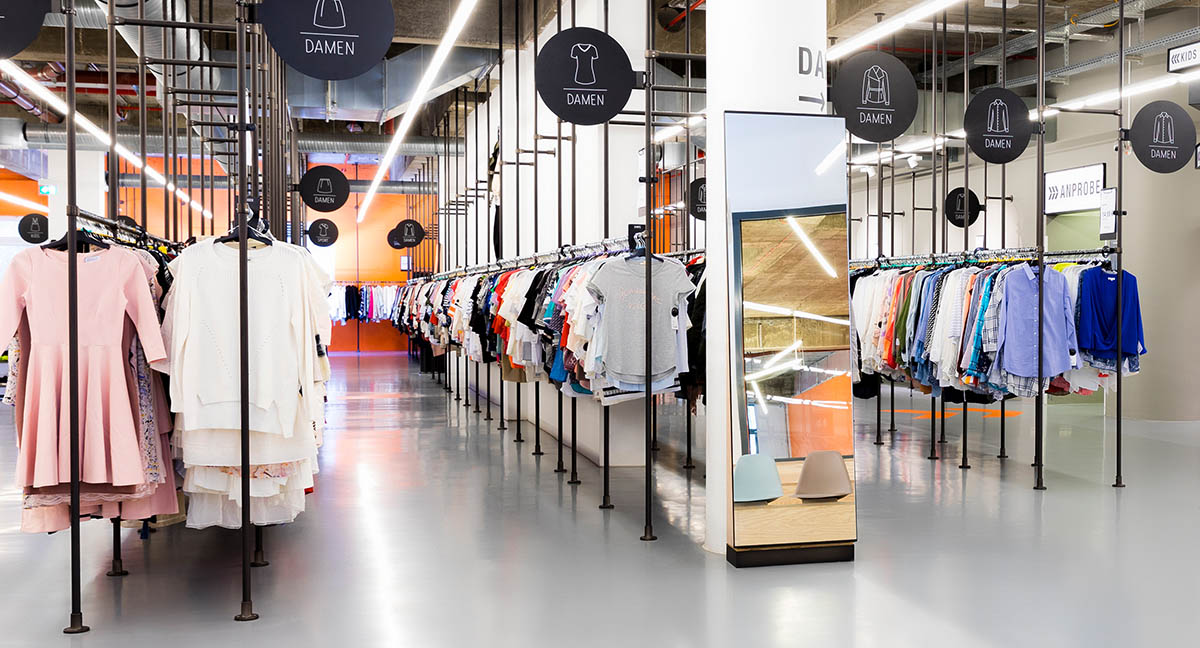 Hugo Boss is a market leader in the premium sector of the global clothing industry. 13,800 (approximately) people work around the globe to ensure that Hugo Boss constantly provides the finest service to their clients, from collections to customer service.
Hugo Boss men's and women's clothing collections include not just business wear, casual clothes, and athleisurewear, but also exquisite eveningwear for special events. The idea behind this is that those buying these items should be appropriately clothed in every circumstance and for every occasion, no matter what the day brings.
Shoes, accessories, and licensed goods such as perfumes, eyeglasses, and watches round out the collection. Hugo Boss had revenues of EUR 1.9 billion in the fiscal year 2020.
In addition to its product line, Hugo Boss is renowned for its events, marketing, and collaborations, which strengthen the market positioning of the two brands, BOSS and HUGO. Shows at international fashion weeks, art prizes, worldwide exhibits, sponsorship of sports events and elite athletes, and much more are examples.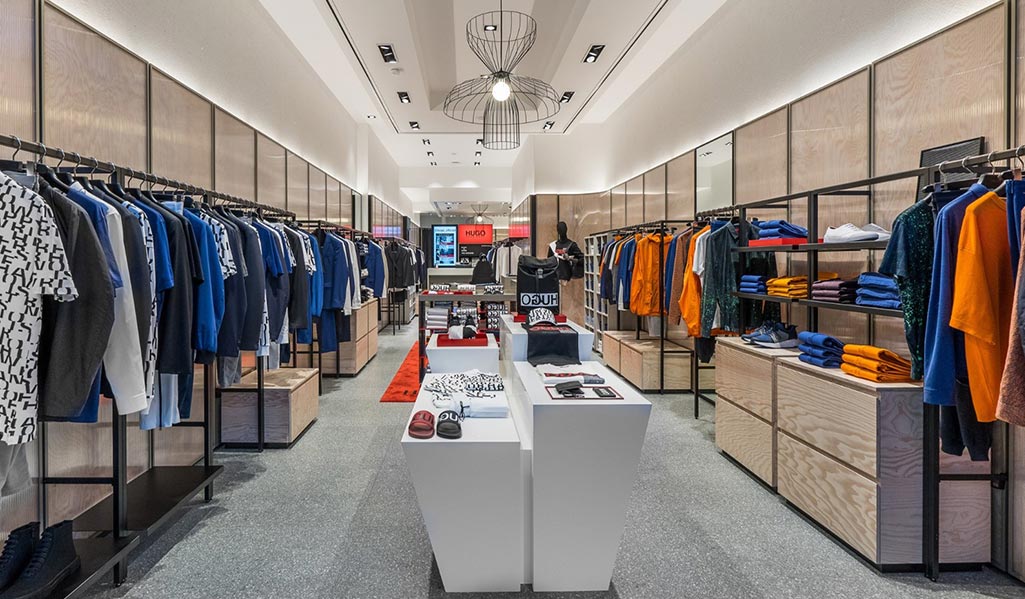 This German label, which is part of the Stuttgart-based Hauber Group, has an impeccable history. Established by Ferdinand Hauber in 1870, the main business is being managed by the same family today, demonstrating the Leuthe dynasty's competence.
Members of the fourth and fifth generations of the founding family, Walter, Michael, and Jürgen Leuthe, occupy important managerial roles at Hauber, which also owns the Sporlastic Orthopaedics brand.
Luisa Cerano made its debut in 1998. Although the label was not founded by an Italian woman, the name evokes the company's aim to appeal to ladies seeking European elegance. The initial collection, which consisted only of knitwear, was such a hit that the business decided to expand, adding trousers, shirts, and jackets to offer a complete variety of easy-to-match items. Luisa Cerano is now one of the most popular brands among women aged 30 and above.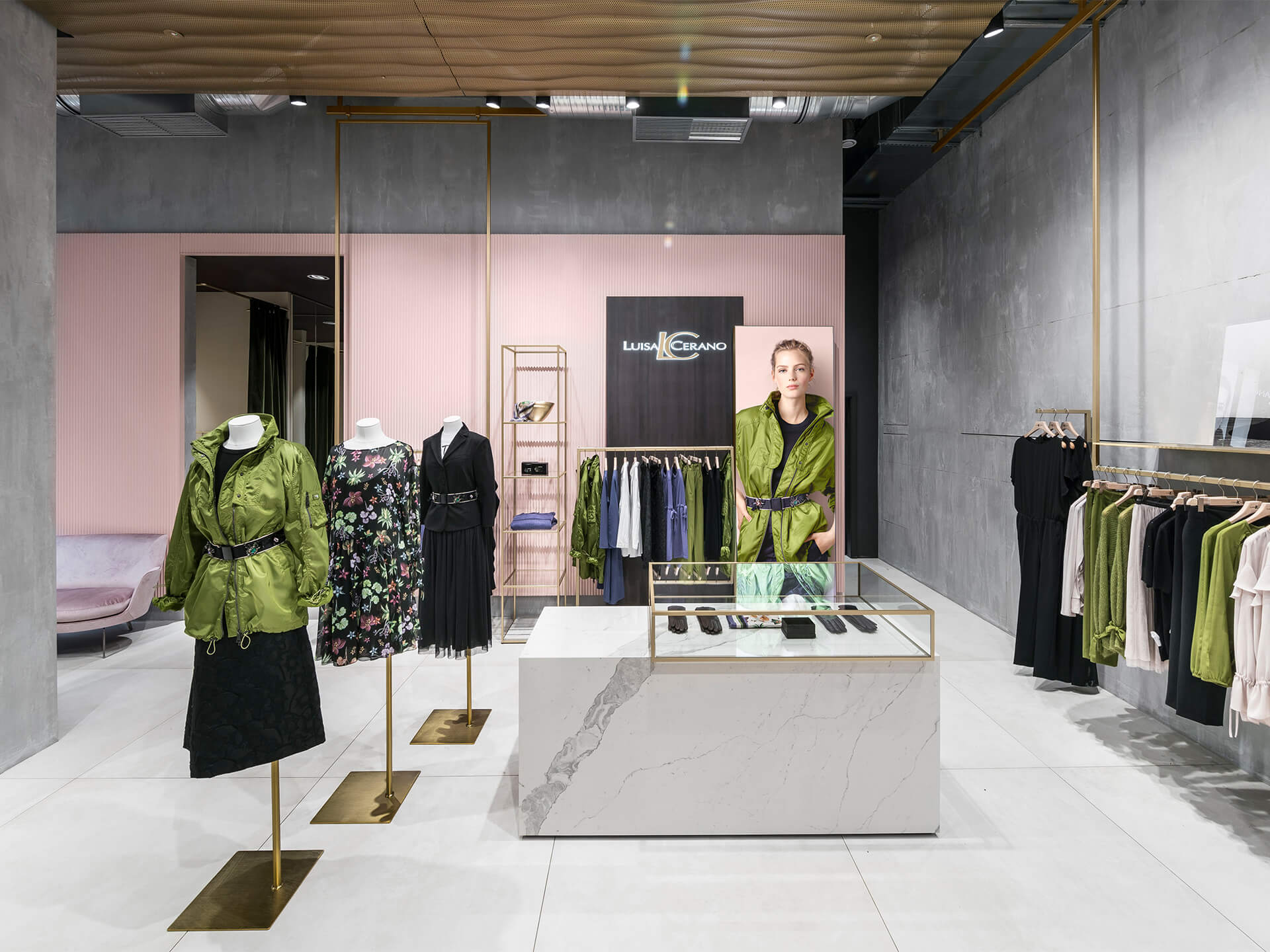 Puma SE, marketed as Puma, is a German multinational company based in Herzogenaurach, Bavaria, Germany, that develops and produces athletic and leisure footwear, clothing, and accessories. Puma is the world's third-biggest sportswear company. Rudolf Dassler established the business in 1948 and it is now headquartered in Herzogenaurach, Germany.
Puma has been a publicly traded business since 1986 when it was listed on the Frankfurt Stock Exchange. Kering (previously Pinault-Printemps-Redoute or PPR) controls 16 percent of the company, while Artemis SA, Kering's biggest shareholder, owns 29 percent. Bjorn Gulden, a former football player, has been the company's CEO since 1st July 2013. Puma SE employs over 13,000 people globally and sells its goods in over 120 countries as of 2017.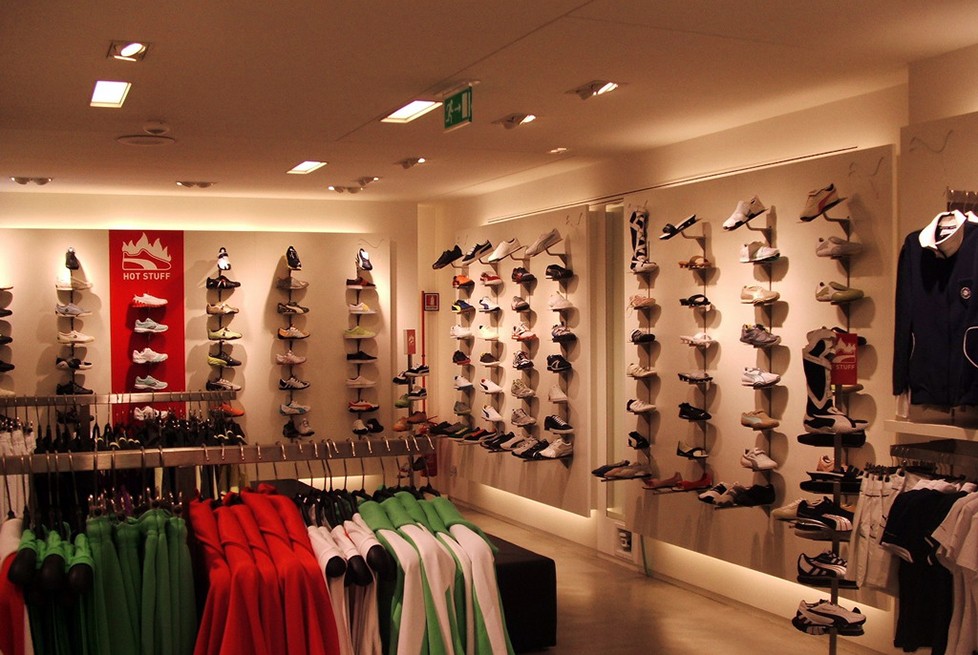 History and tradition are important features of this business that dates back centuries. Birkenstock is deeply rooted in the beautiful skill of producing high-quality, healthy shoes. Since 1774, Birkenstock has been handing down this commitment from generation to generation. As a result, the durability, luxury, and support are unparalleled.
The company's original aim was to create shoes that supported and moulded the foot, as opposed to the flat soles of the majority of footwear at the time. The Fussbett (footbed) was developed in 1896, and by 1925, Birkenstocks were widely distributed across Europe.
In 1966, Margot Fraser was the first to bring Birkenstocks to the United States. They were sold at health food stores in the US and therefore were linked with hippies in the 1970s. The EVA, an ethylene-vinyl acetate rubber sandal, was launched in 2015 as a less costly substitute to the original cork Birkenstock.
Birkenstocks have made many cameos in the world of haute couture, with designers putting their own spin on the footwear. Phoebe Philo created one of the most well-known designs. This sandal is popularly known as the "Furkenstock" since it is constructed of Birkenstock's Arizona and a mink-covered footbed.
Catterton, a private equity group backed by Bernard Arnault's LVMH, has agreed to buy Birkenstock, a German footwear manufacturer, for about €4 billion in February 2021.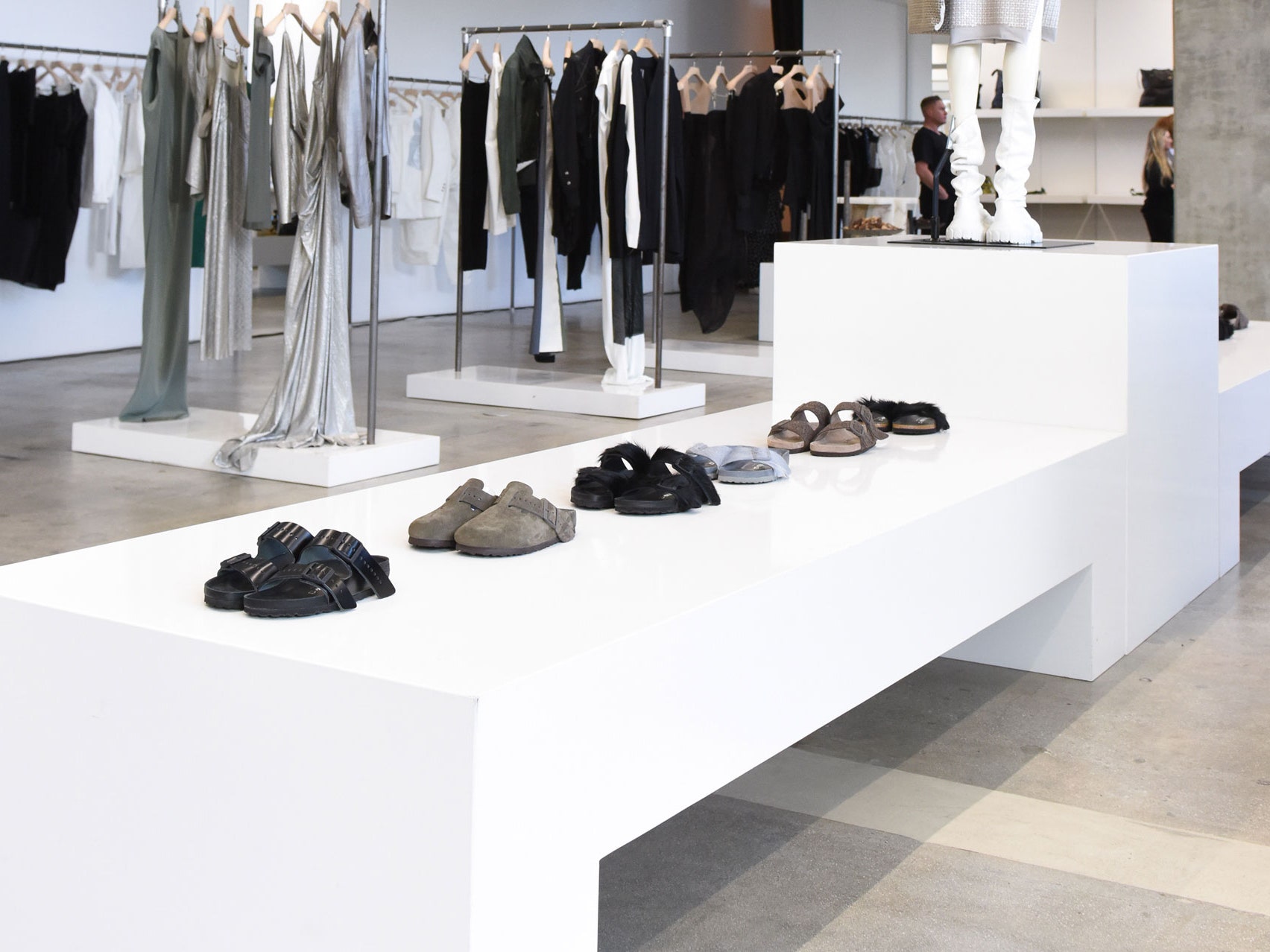 Thomas Sabo is a worldwide leader in designing, selling and distributing jewellery, timepieces, and cosmetic goods for men and women. The company's driving factors are a passion for fashion and a desire to create unique, expressive accessories.
Extensive care is given in the development of trend-oriented patterns ranging from classic and elegant to extravagant and edgy. This, together with the highest product quality requirements, are the defining features of the Thomas Sabo universe.
The love knot, skulls, leather bracelets, and feminine infinity rings, among other expressive and iconic designs from the ladies and men's collections, have achieved cult status in the Thomas Sabo product world and are highly sought among consumers worldwide.
Thomas Sabo was founded – by Thomas Sabo himself – in 1984. By 1998, in Frankfurt, the first unique Thomas Sabo stand-alone shop opened. Many stand-alone shops in excellent locations, as well as shop-in-shops in major department stores, were created in the years that followed.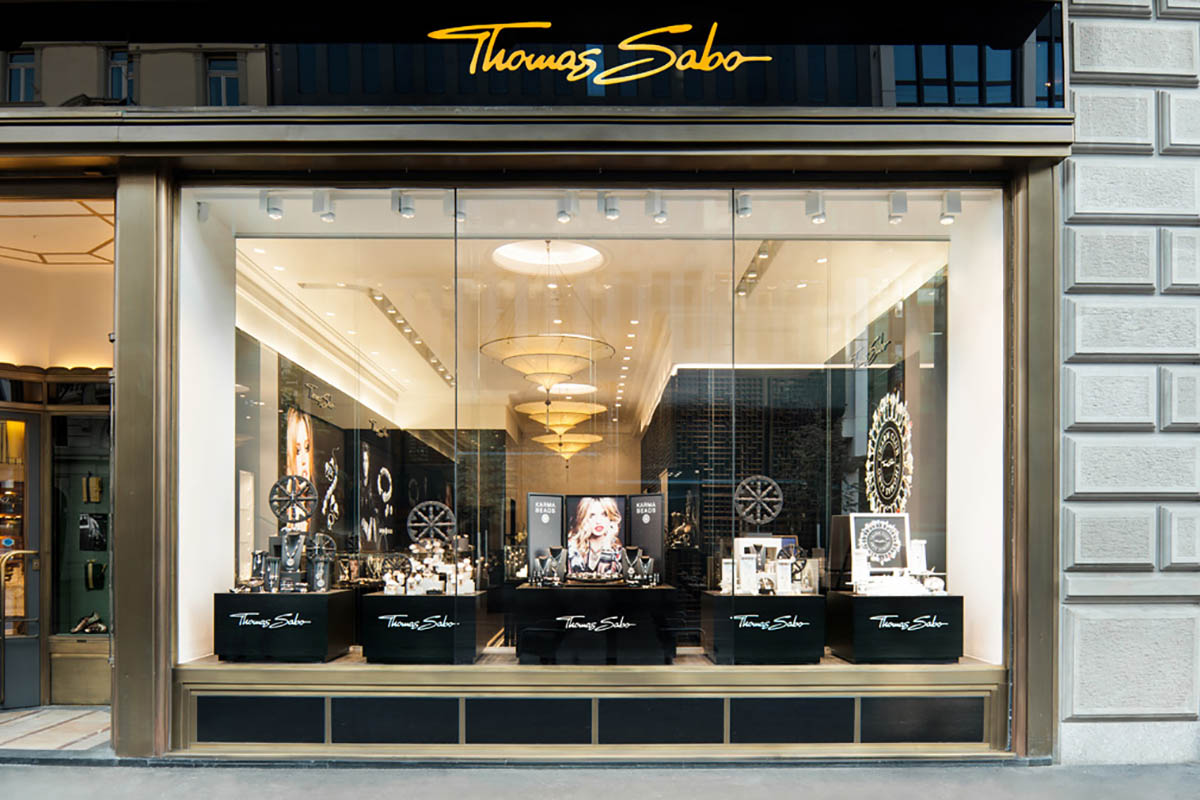 Susanne and Christoph Botschen established the Mytheresa online shop in 2006, which is affiliated with the multi-brand store in Munich. Their inventory includes high-end clothes, shoes, purses, and accessories from premium designer labels such as Bottega Veneta, Burberry, Fendi, Gucci, Moncler, Loro Piana, and many more.
Mytheresa is a global store that works in eight languages: English, German, French, Italian, Spanish, Arabic, Chinese, and Korean. Mytheresa debuted a kidswear line in January 2019, followed by Mytheresa Men in January 2020.
Mytheresa filed an IPO on the New York Stock Exchange in January 2021, with a valuation of $2.2 billion; on the first day of trading, the valuation rose to $3 billion.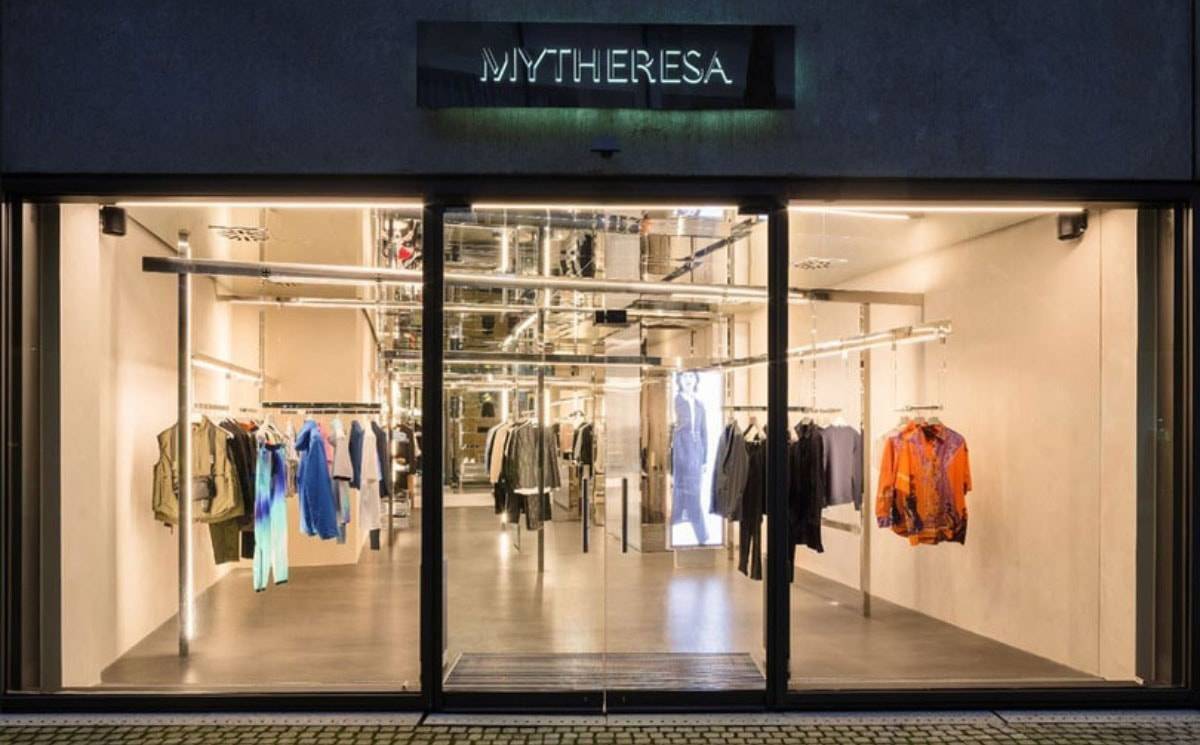 Escada SE is a high-end women's designer apparel business based in Munich, Germany. Regent, L.P., an international private equity group headed by investor Michael A. Reinstein, owns the company.
Margaretha Ley, a designer, established the business in 1978. It now sells trendy accessories as well as ready-to-wear. Escada SE works in 80 countries and has 600 places of sale globally as of 2017. The premium fashion company employs about 1,500 people worldwide, including offices in Milan, Paris, Tokyo, London, Beverly Hills, and New York City.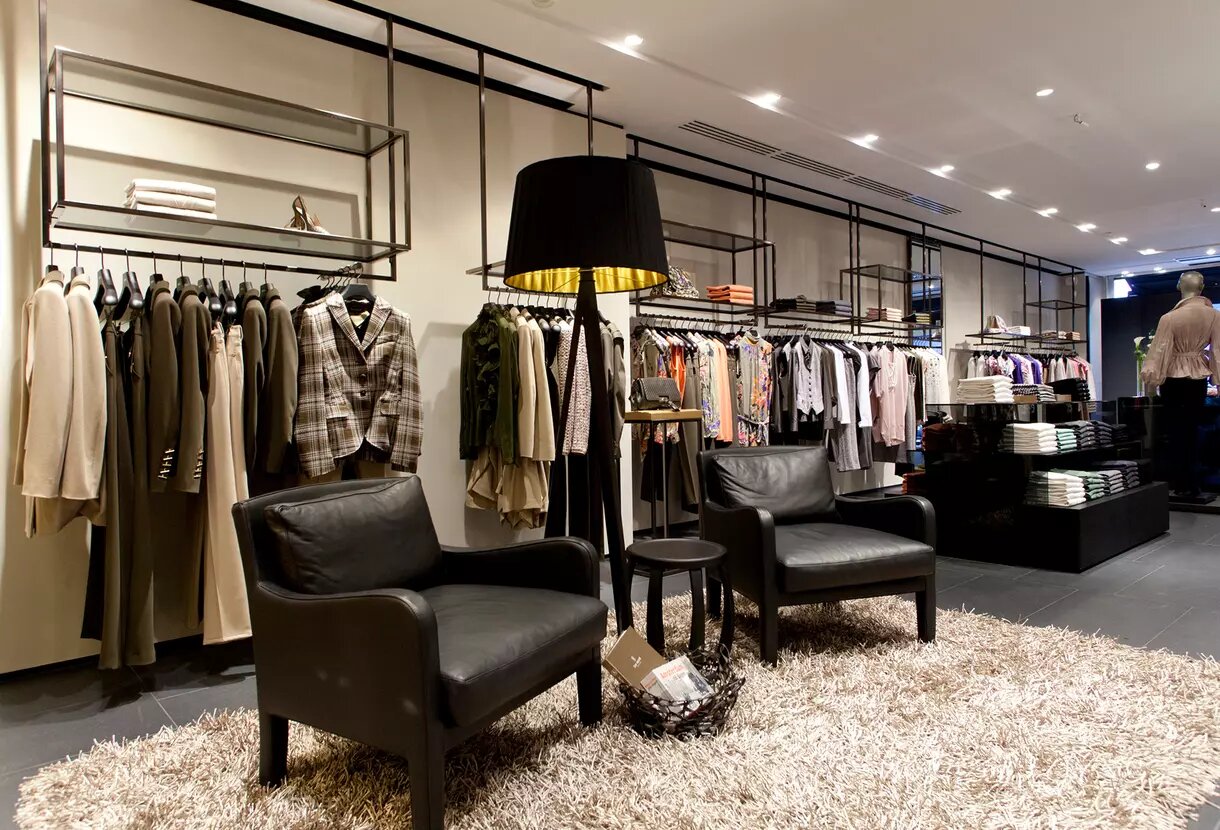 MCM Worldwide is a leather luxury goods company that was established in 1976 as "Michael Cromer Munich." Cognac Visetos, the brand's trademark logo-printed material, appears on many of its items.
Its brass plate emblem can be seen on all legacy collection bags and most goods; each brass plate has a unique number at the bottom. MCM distributes its goods via wholesale accounts, franchises, and independently owned and managed shops.
The MCM label was famous in the 1980s for being rather flamboyant. In 1993, at the height of its success, it had 250 outlets globally with revenues of $250 million. Following a German tax probe into Cromer in 1995 for suspected tax fraud, banks and investors lost confidence in MCM's financial soundness. The business was reorganized in 1997, and its shops and trademark rights were divided and sold.
Sungjoo Group, a South Korean retail company, bought the global rights to the MCM brand in 2005. Kim re-launched the company in 2006 with the opening of a new shop in Berlin. Following that, MCM reopened shops in New York, Toronto, Paris, London, Singapore, Tokyo, and China, among other places. MCM opened their biggest shop in Hong Kong's Entertainment Building in 2011.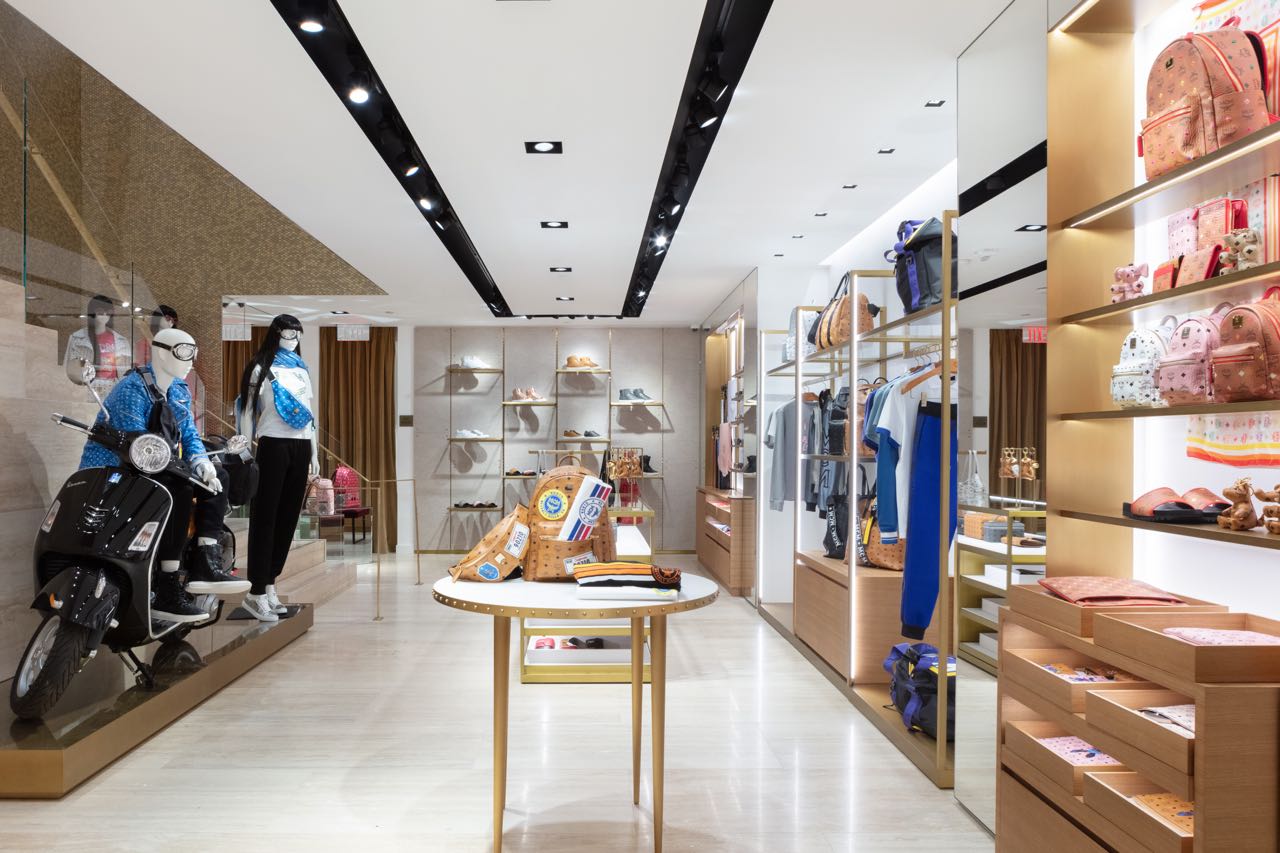 Joop! was established in 1986 in Hamburg, Germany, by German fashion designer Wolfgang Joop. Joop, who had been retailing fashionable clothing under his last name since 1981, built a successful licensing company that ultimately included premium womenswear, menswear, childrenswear, accessories, and home items.
He added an exclamation point to the name to differentiate it from himself as an artist. Joop! Jeans was launched in 1988. The business is well known for its extensive fragrance line, which debuted in 1987. Joop! Perfumes were launched to the American market in the mid-1990s, and its clothes were shown at New York Fashion Week and sold by American stores such as Saks Fifth Avenue.
Joop sells modern women's and men's clothing under the Joop! Collection and Joop! Casual brands, shoes and accessories, underwear (Joop! Bodywear), jewelry, watches (Joop! Time), perfumes, and a home collection (Joop! Living) are available at mid-range prices in Germany, Austria, and Switzerland.
The business has retail shops in Hamburg and Düsseldorf, as well as an online site and numerous outlet outlets. Joop! is a well-known brand in Germany, with 82 percent of the public aware of it.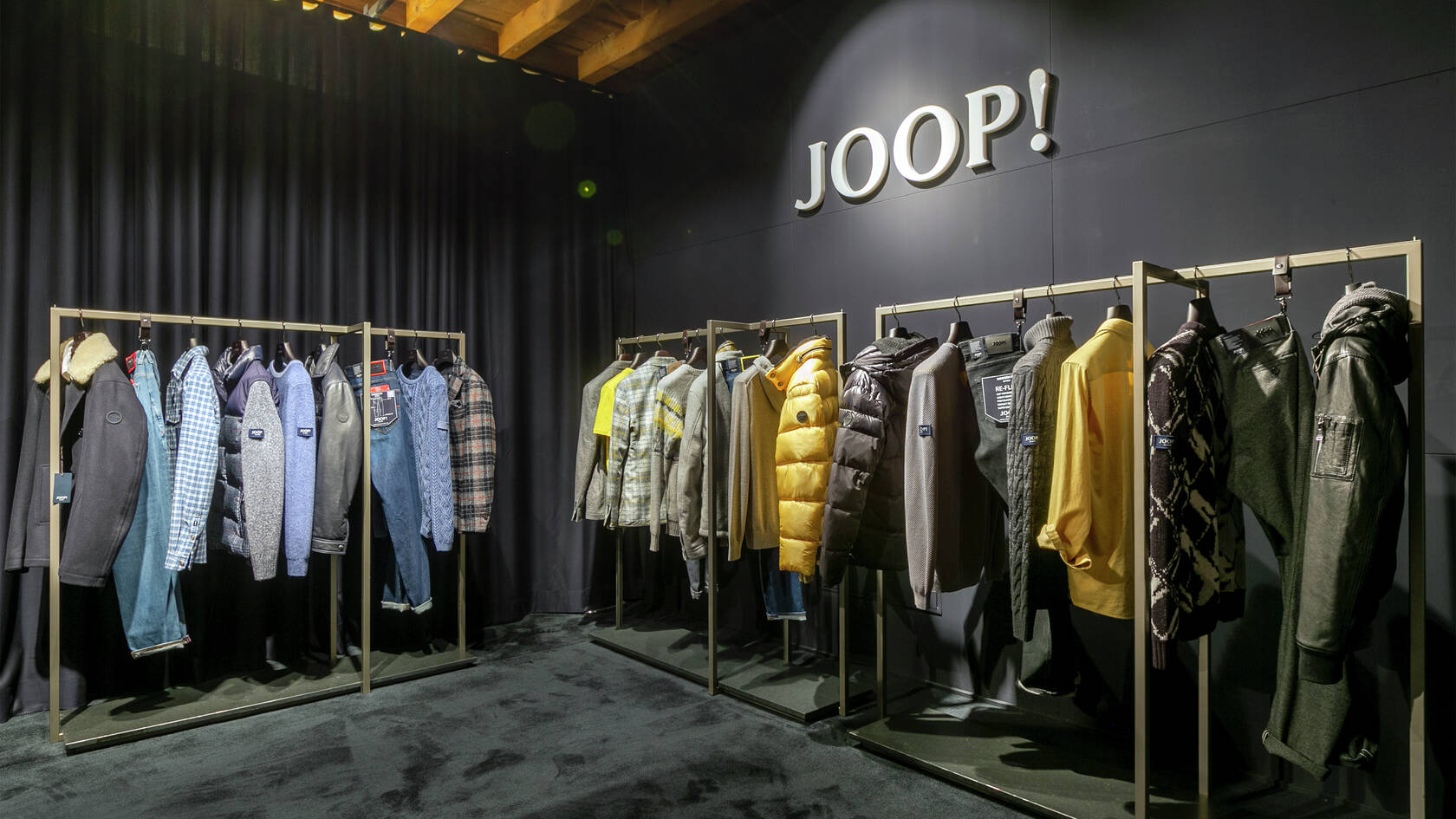 Jil Sander founded the business in 1968, and the first womenswear collection debuted in 1973, followed by menswear in 1997. Woman Pure, the first fragrance, was introduced in 1979. During that time, New York architect Michael Gabellini designed all of the brand's shops.
Sander sold a one-third stake in the business for $56 million but maintained control over the voting shares when the company went public in 1989. Prada Group purchased a 75 percent stake in the business in 1999.
The fall/winter collection earned praise in May 2005. Prada sold the business to private equity firm Change Capital Partners LLP in 2006.
Onward Holdings Co. Ltd, a Japanese multi-brand fashion conglomerate, and its European subsidiary GIBO CO. S.p.A. paid about $244 million for the Jil Sander brand in September 2008. In 2008, the business signed license arrangements with Marchon Eyeglasses to manufacture and sell men's and women's eyewear, as well as with Albisetti to produce underwear and beachwear.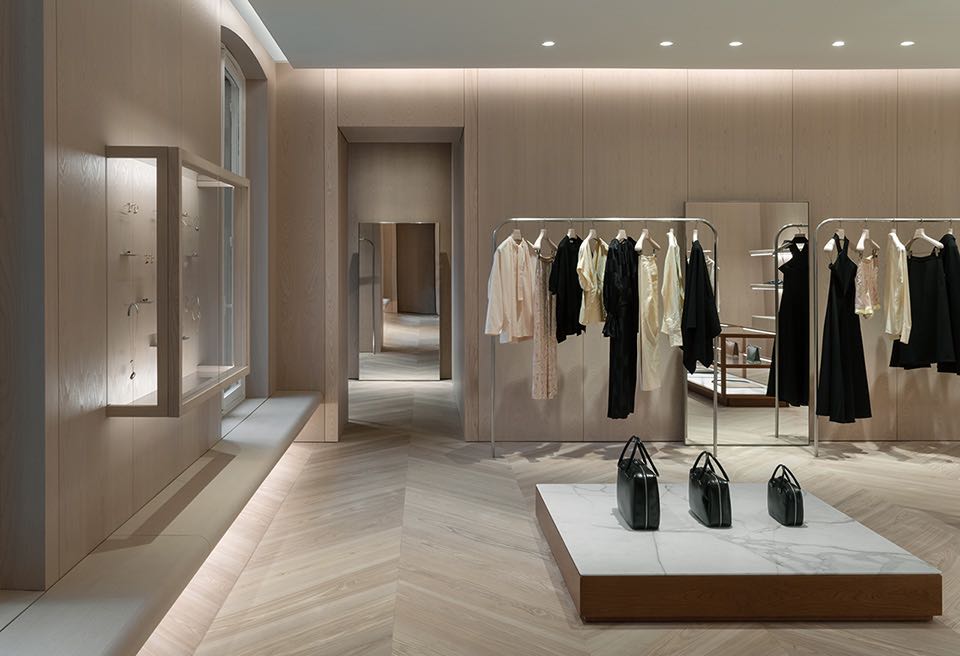 Triumph International is a Swiss clothing business that was founded in 1886 in Heubach, Germany. The headquarters of the company have been in Bad Zurzach, Switzerland, since 1977, and it has branches in 45 countries.
In addition to the Triumph brand, the company produces and distributes products under the Sloggi and AMO's Style by Triumph labels. Since the 1960s, Triumph International has been a leading company in women's and sleepwear. Shares in the German division were traded on the stock exchange until 2011.
Michael Braun and Johann Gottfried Spiesshofer established a corset business in Heubach (Baden-Württemberg) in 1886. They first hired six employees to operate the same number of sewing machines. In 1890, the business grew to 150 people, and their first exports were transported to England in 1894.
Only in 1902 did Spiesshofer and Braun register the Triumph brand, which was inspired by the Arc de Triomphe in Paris, to which International was subsequently added. Following the economic boom of the 1920s, demand for the traditional corset fell, prompting the firm to begin parallel manufacture of brassieres. Triumph International started manufacturing corsets in the 1930s.
In recent years, the business has grown through establishing additional locations and purchasing rivals. Triumph International bought Beldona, the largest Swiss lingerie distributor, in 2010 and subsequently acquired additional distributors in Mexico and the United States.
Triumph International AG, based in Munich, with which the firm's German business is affiliated, was completely purchased by the corporation in 2011 by excluding minority owners; it has since been converted into a GmbH.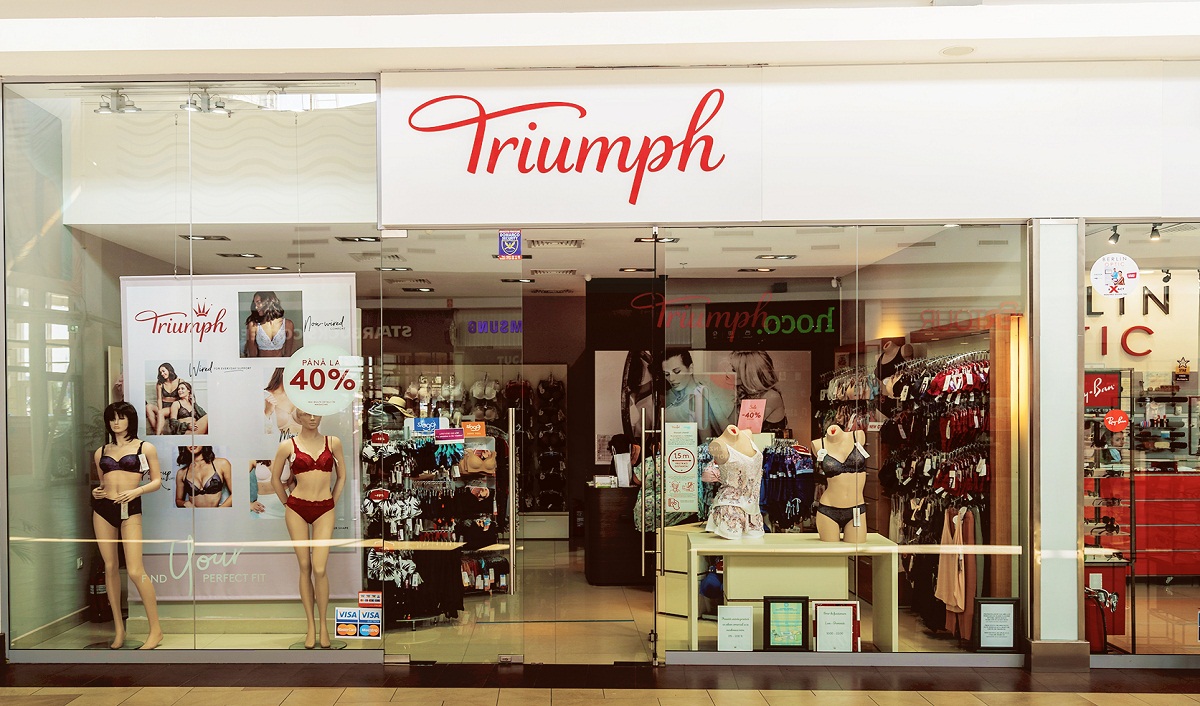 Bruno Banani is a German fashion business based in Chemnitz. Bruno Banani introduced a product line utilizing the eco-friendly fabric biophyl from Advansa with a class 1 Oeko-tex standard certification on 11th March 2009.
Cosmopolitan Cosmetics, a subsidiary of Wella, has the marketing rights to the Bruno Banani fragrances.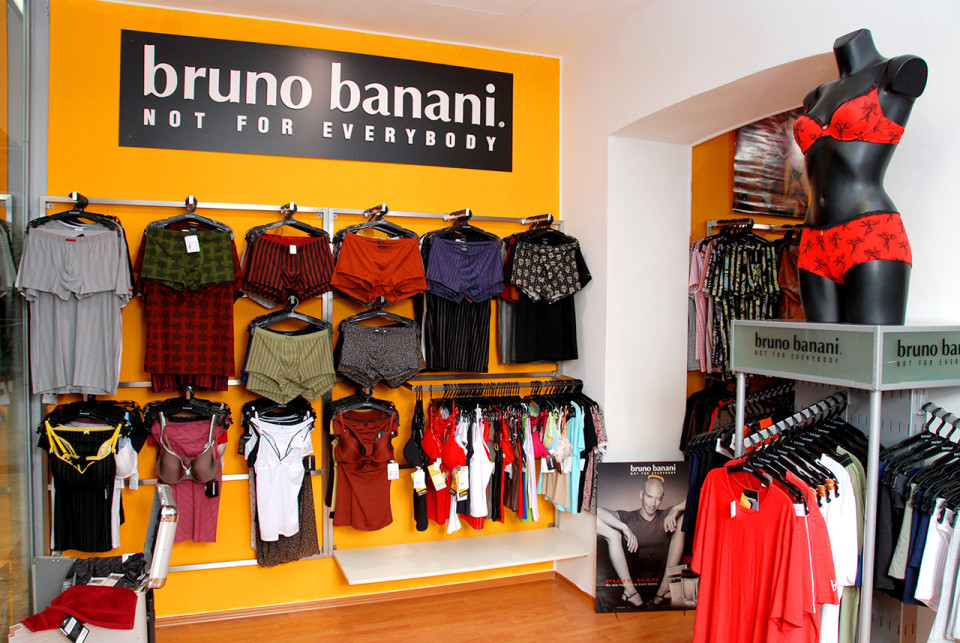 Buffalo is a clothing and accessory company owned by Buffalo Boots GmbH. It is probably best known for its footwear. The company's headquarters are in Cologne, Germany.
Buffalo's renown grew considerably with the popularity of their platform shoes, particularly in Europe, from the mid-1990s to the early 2000s. The Spice Girls, a British girl band, made the 10-centimeter platform model 1310-2 famous. A 20-centimeter platform was also included with the 1310-2.
Buffalo produces women's shoes, men's shoes such as dress shoes, western and biker boots, skate shoes, high heels, pumps, sandals, over knee boots, flip-flops, and other footwear, as well as shirts, jackets, trousers, skirts, hosiery, swimwear, undergarments, and compact luggage.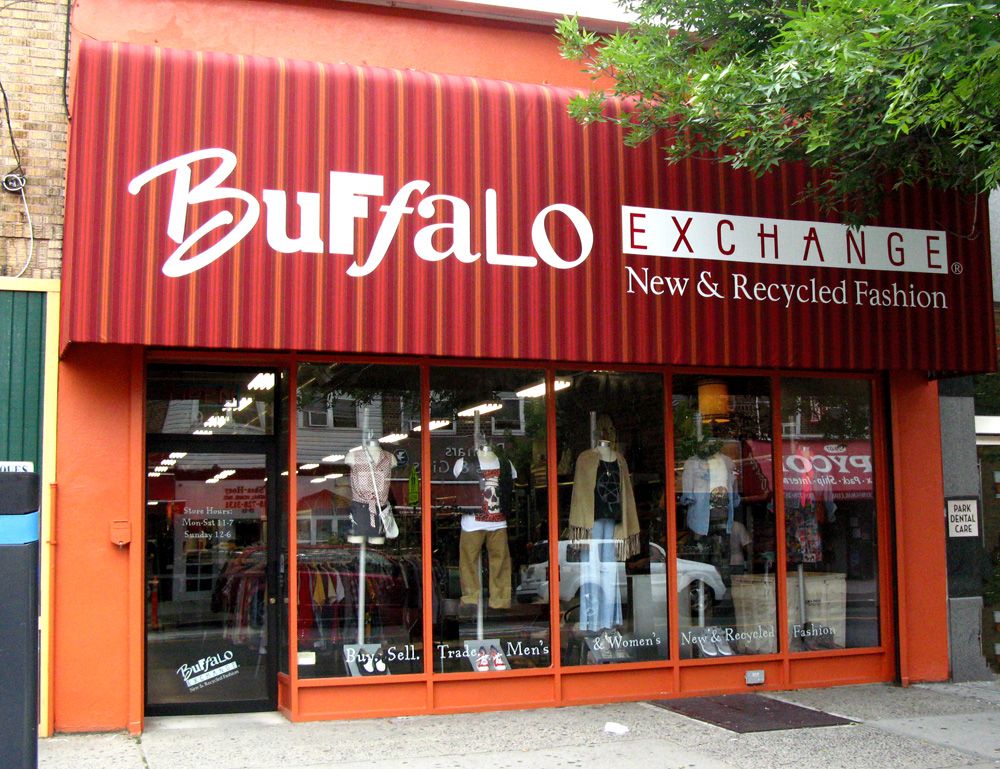 Esprit Holdings Limited is a publicly traded company that produces Esprit-branded apparel, footwear, accessories, jewelry, and housewares. The company's headquarters are in North Point, Hong Kong, and Ratingen, Germany (near Düsseldorf).
Esprit generated approximately €1.05 billion in global sales in the 2019–2020 fiscal year (as of 30th June 2020). Esprit has 225 retail outlets globally and sells goods to over 4,500 wholesale locations. In 30 countries, Esprit has over 234,000 square meters of retail space.
Other manufacturers are authorized to use the ESPRIT brand name. The company also owns the Red Earth cosmetics brand.