Top 20 Clothing Brands in India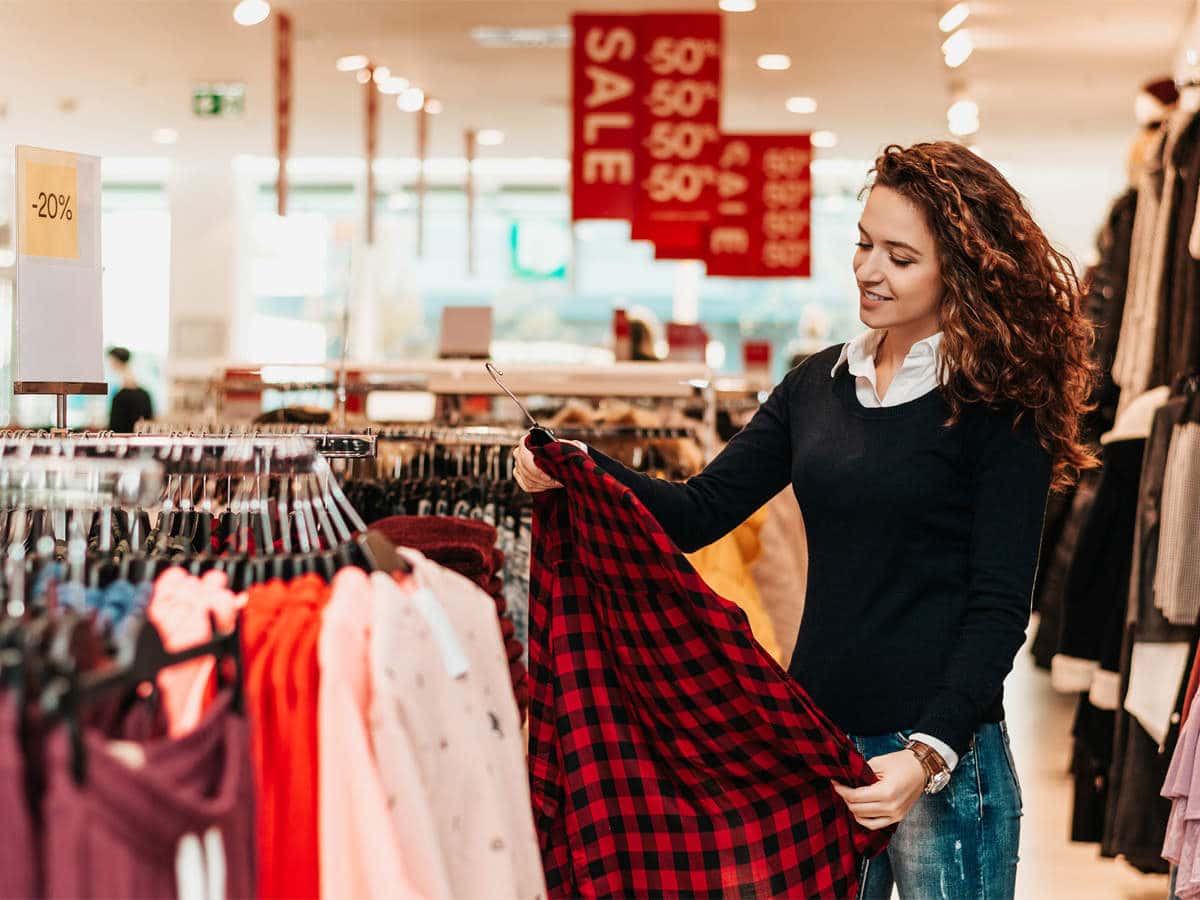 September 09, 2021
by Admin
In India, the clothing and textile sector is a big business. Whether you are looking for something casual, formal, or the very latest in fashion, you will find someone in the industry that caters to it.
As with many places, the way someone dresses can be representative of their socioeconomic status. Dress poorly, you are seen as poor. Dress well, and you are seen as having money and status. Because of this, people are spending more and more of their disposable income on clothes, and in particular, the top branded clothing.
I this post, we explore the top twenty clothing brands in India, so if you are looking to splash the cash, you will know where to go. Read on to find out more.
Zara is a brand that we all know and love pretty much across the world. It has a long history; having been established by Amancio Ortega in a small town in Spain back in 1975. He had just 30 Euros to get it going, and now, almost sixty years later, there are more than 6, 500 stores across over 88 countries.
Zara is the flagship chain shop of the Inditex company, which is the world's largest apparel retailer. Pull&Bear, Massimo Dutti, Bershka, Stradivarius, Oysho, Zara Home, and Uterqüe are just a few of the brands owned by the fashion conglomerate.
Rosalia Mera, who co-founded Zara with her ex-husband Amancio Ortega, died in 2013 at the age of 69, leaving behind a legacy of fashion. With an estimated fortune of $6.1 billion at the time of her death, she was the world's wealthiest self-made woman at the time of her death. Not bad, eh?
What is Zara renowned for? Zara delivers fashionable yet reasonably priced clothing, as well as some good classic necessities such as tees, cardigans, and office dresses and pieces that are both current and classic. The majority of their things are reasonably priced and of high quality.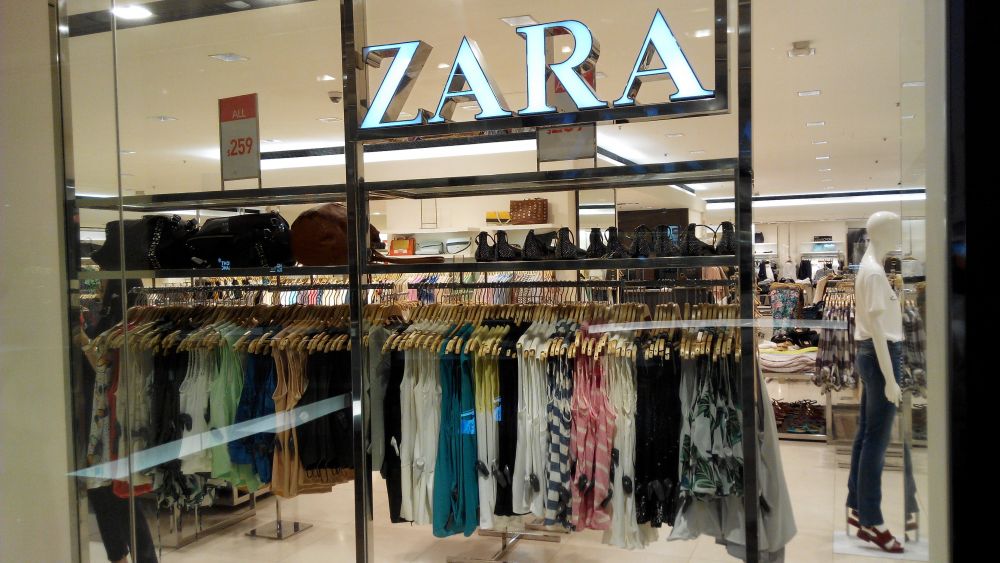 Levi Strauss & Co. is an American clothing manufacturer best known for its Levi's brand of denim pants, which is sold all over the world. It was established in May 1853 when German immigrant Levi Strauss relocated from Buttenheim, Bavaria, to San Francisco, California, in order to establish a west coast branch of his brother's dry goods firm, which had been founded in New York.
It came about when Levi partnered up with Jacob Davies. Davies was a tailor who came up with the idea of using copper rivets to reinforce weak points on denim pants – and well, it all went from there. People from all walks of life – miners and builders to politicians and celebrities – have worn clothes by Levi showing they really are a brand for the masses.
What is Levi renowned for? If you are looking for simple designed but well-made denim apparel, Levi is the brand you need. While denim pants (jeans) are their iconic product, they also sell shirts, jackets, and other denim products.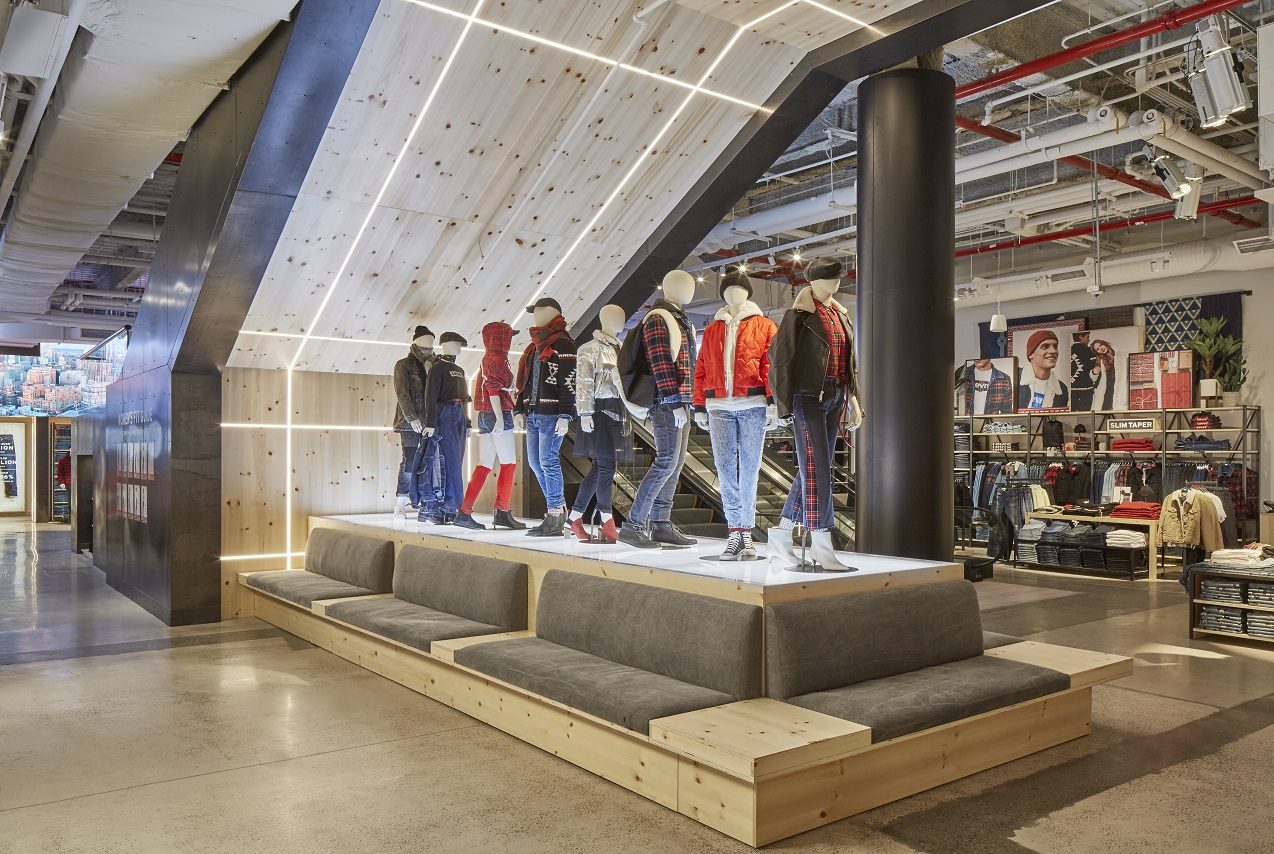 Global Desi is a young, vibrant, boho-chic brand with international appeal that draws inspiration from India. Any woman, no matter where she is in the globe, who adores, lives and breathes the vibrancy of Indian prints and inspirations will recognize a little bit of herself in this label's creations and designs.
While the Global Desi line is primarily inspired by India, it also goes deeply into a rich legacy of colors, textures, and prints to blend them to produce a collection with international appeal. This luxury brand, which was established in 2007, is currently available at 146 exclusive brand outlets and 402 multi-brand stores throughout the country. The first Global Desi store in Mauritius opened its doors in 2013.
What is Global Desi renowned for? Boho chic is the name of the game when it comes to Global Desi. Look for bold and bright, feminine and funky.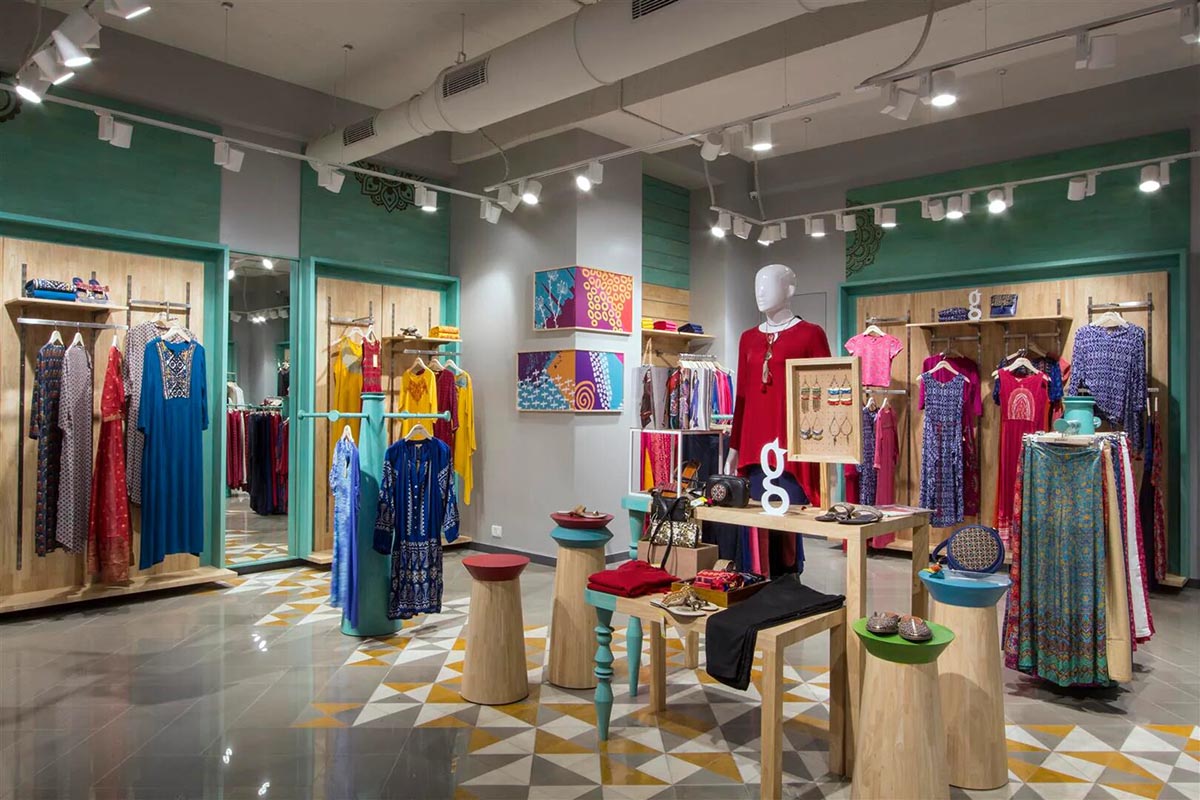 Allen Solly is an icon of transformation. They have ushered in a revolution in Indian formal wear over the past two decades, thanks to their unique ways of thinking. By defying the conventions of business wear, the brand has transformed formal attire into something more bright, entertaining, fashionable, and engaging.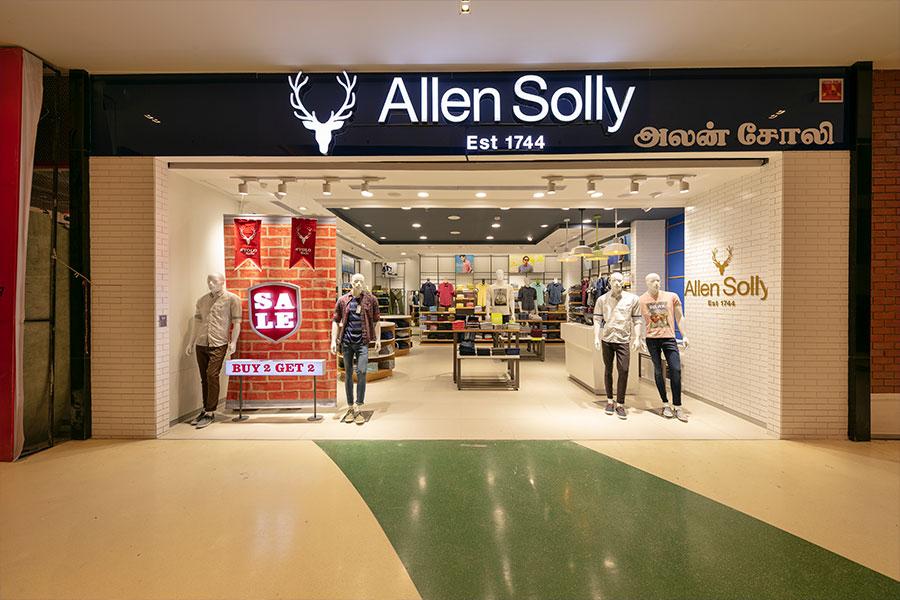 The label revolutionized the way workplace attire was manufactured and used throughout the country. From the Friday-Dressing trend of work casuals to wrinkle-free shirts and trousers, the company has always been at the forefront of the fashion industry, with creative designs and immaculate styles for both men and women to choose from.
What is Allen Solly renowned for? For both women and men, Allen Solly is the pioneer of cool and casual workwear. Hit them up for clothes that look great both in and out of the office.

Fabindia had already established a reputation for producing clothing from hand-woven and hand-printed textiles in the 1980s. Fabindia is the largest private platform for products that are derived from traditional crafts and knowledge in India, and it has a presence throughout the country. Most of them are supplied from villages throughout India, where the company collaborates closely with the artisans, providing numerous contributions such as design, quality control, access to capital, and raw materials.
What is FabIndia renowned for? If you are looking for beautifully designed, independently crafted ethnic and traditional clothing, FabIndia is the one for you. They don't just stop at clothes!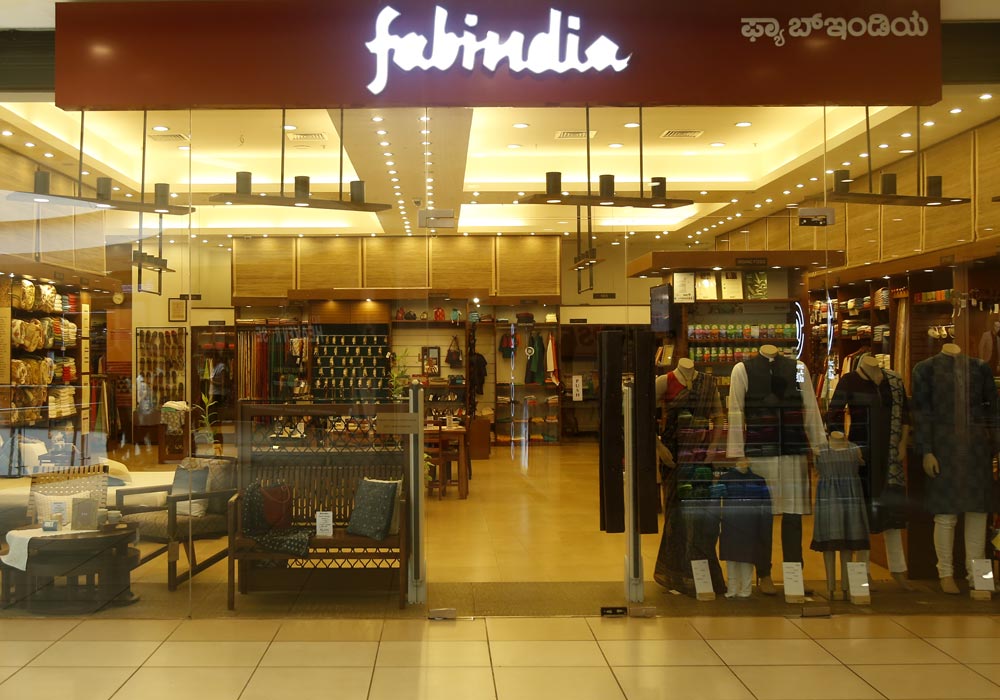 In terms of ethnic wear for ladies, Biba is the only name that springs to mind when we think about the category. The very first brand to come up with the concept of ready-to-wear ethnic wear gowns for women was this one. The company has been in the retail industry of ethnic clothing for a very long time, and it has a presence throughout India. Biba's ethnic wear for women collection not only showcases the excellent design but also demonstrates the evolution of Indian traditional costumes over time through its collection.
What is Biba renowned for? Biba is your one-stop shop for traditional ethnic wear with a focus on quality design.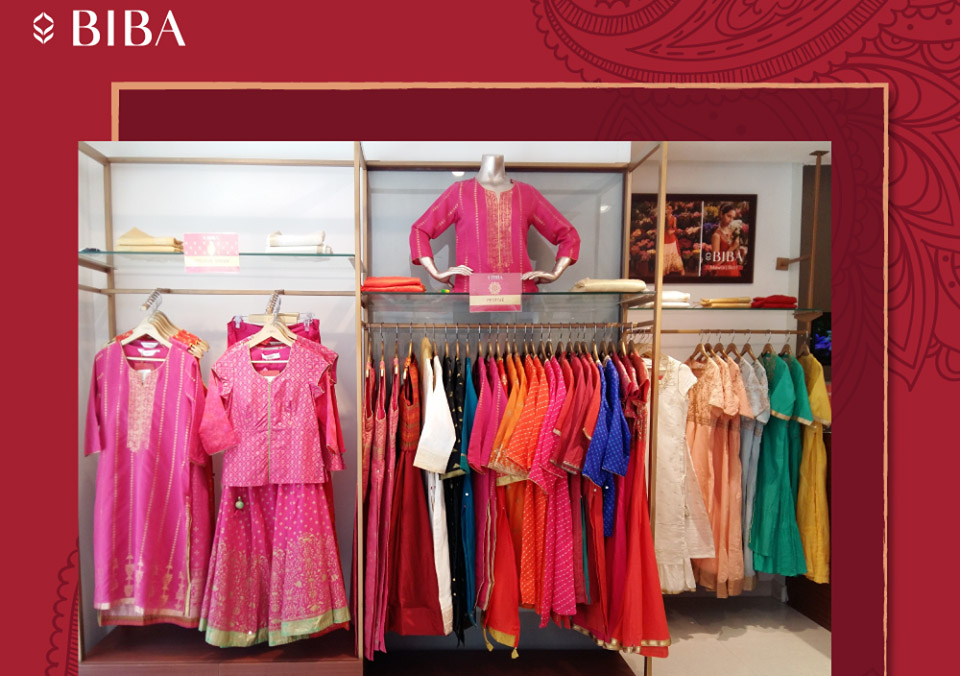 The online store provides you with a large selection of items, including women's apparel, men's clothing, and fashion accessories, all of which can be purchased directly from the fashion outlet. Globus is a lifestyle fashion company that creates attire that is both unique and different for the current Indian consumer.
Globus is a thinking brand, and they strive to keep the level of originality in their goods balanced at all times. Globus offers an incredible selection of products to pick from, including contemporary t-shirts, dresses, ethnic clothing, and accessories.
What is Globus renowned for? Just about anything and everything! Formal attire – yes! Casual clobber? Tick. Traditional togs? Yep.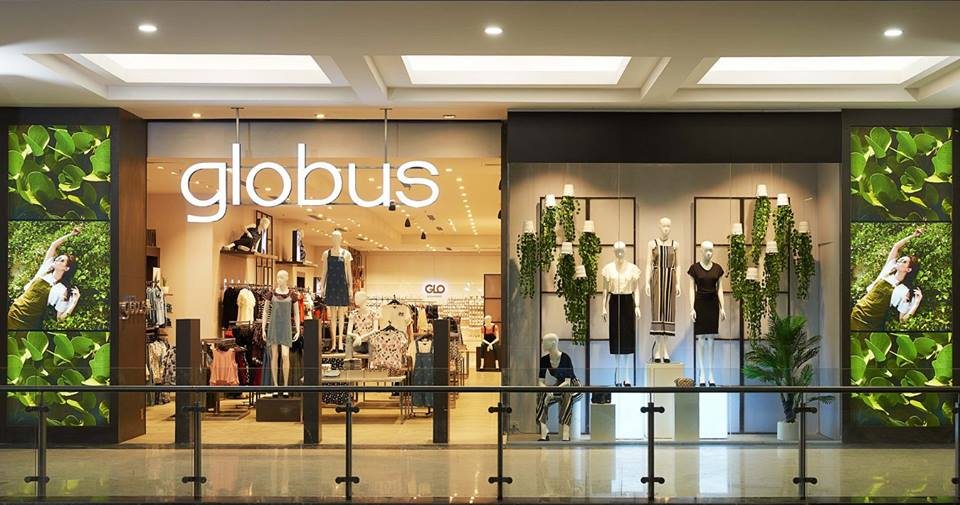 Born in 1973 on the streets of Portobello, and currently worn all over the world. Throughout their history as denim pioneers, they have continually changed the definition of denim in order to keep up with the times. They are a renowned brand that is connected with denim and the ability to express oneself without boundaries. Pepe Jeans London provides you with the necessary tools to express self-assurance, individuality, and authenticity.
What is Pepe Jeans renowned for? As their name suggests, Pepe Jeans is all about the jeans. On top of that, there is a range of quality basics such as knitwear and tees.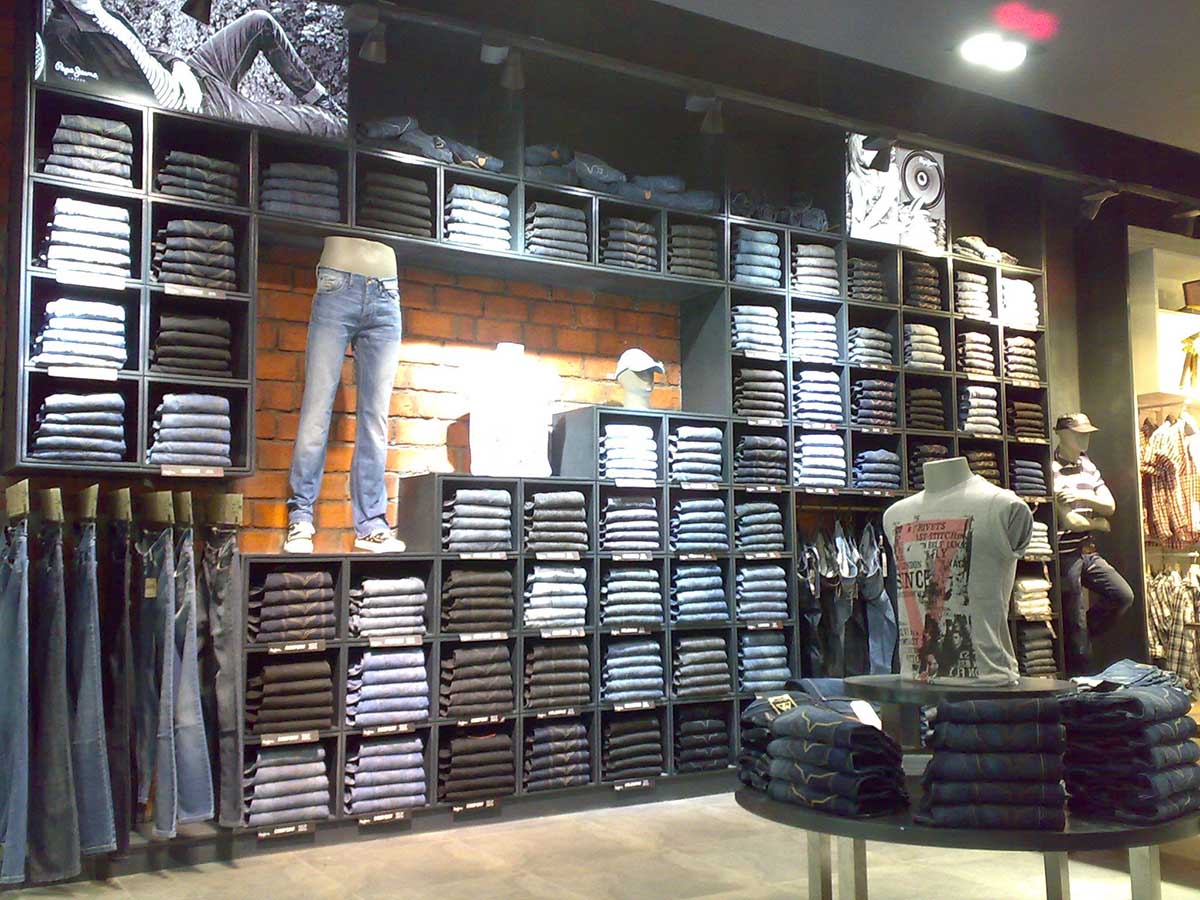 For many years, Bombay Selection has been a leading brand in the fields of wedding collection and ethnic wear. Choose from a plethora of rich and colorful colors that are appropriate for ladies of all ages and personalities.
What is Bombay Selection renowned for? Bridal wear and traditional Indian attire are the order of the day at Bombay Selection.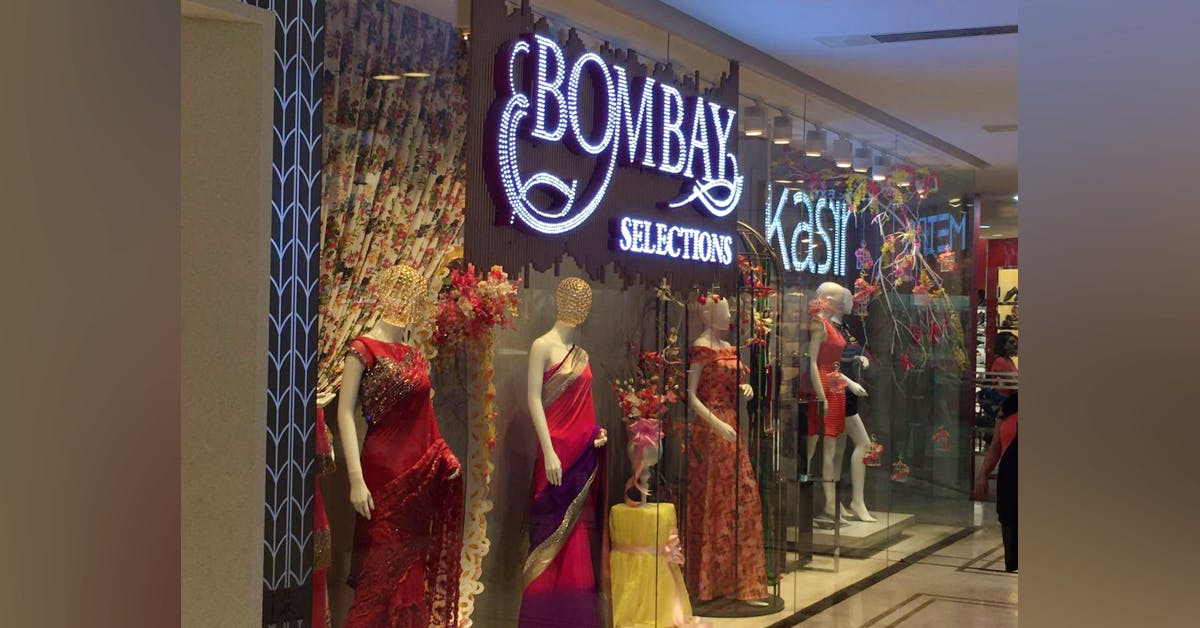 H&M is a Swedish fashion brand that has already established itself in the Indian market with its clothing and accessories. The brand is known for everything from glitzy evening wear to comfortable daywear and adorable accessories for everyone. If you have the means to spend, the brand will never let you down with its offerings in terms of quality.
What is H&M renowned for? Quality and sustainable fashion and all the basics you could need are what you can expect from the Swedish fashion giants.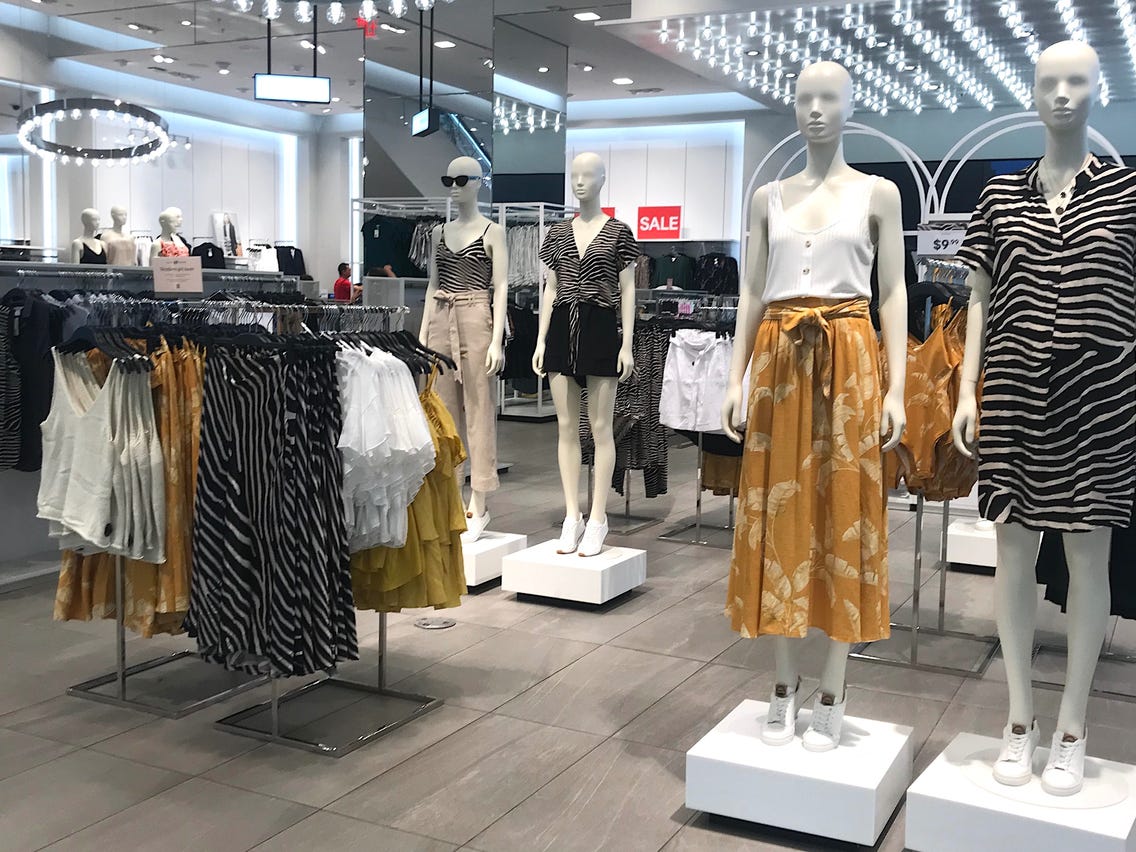 W For Women designers draw inspiration from the newest fashion trends and forecasts from the western world and translate them into silhouettes and designs that are acceptable to the modern Indian lady. W For Women was the first retailer to introduce the concept of 'Mix n Match' in retail, and they continue to innovate.
What is W for Women renowned for? When you shop at W For Women, you will be shopping for designs and styles that are new and different. Long kurtas with longer palazzos, as well as short asymmetrical tops with fitted pants, are what they specialize in.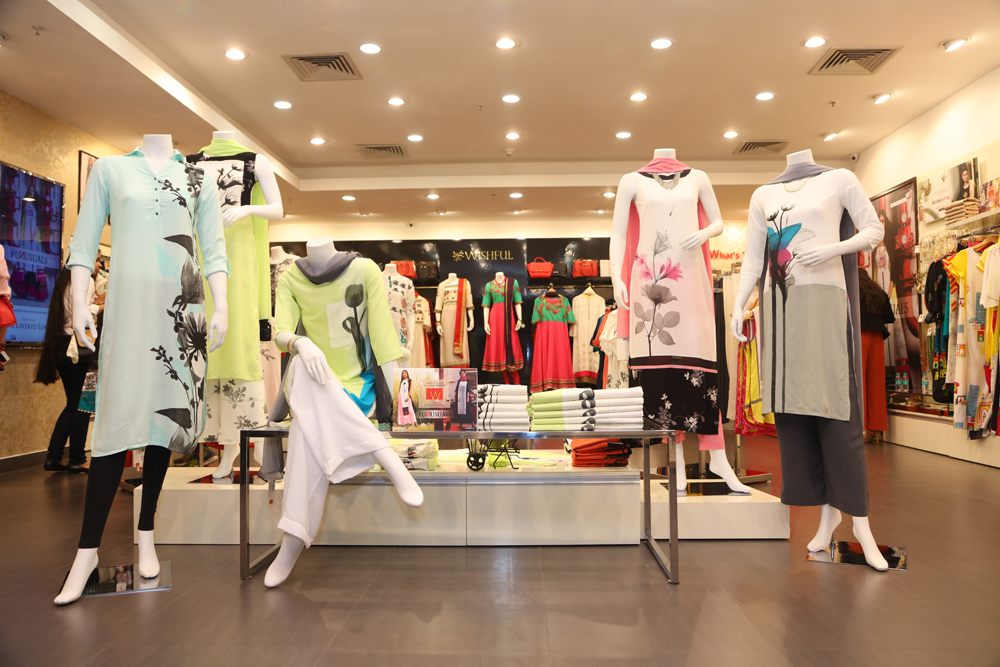 In the 1960s Rita Kumar visited a small village in West Bengal. While she was there, she came across a group of unemployed hand block printers. She utilized their talent to create beautiful hand-crafted designs. The brand went from strength to strength.
What is The Label by Ritu Kumar renowned for? The Label by Ritu Kumar provides one-of-a-kind fashion experiences that every desi girl should take advantage of. The brand creates the ideal combination of western cuts and eastern motifs for the modern woman. Sundresses and casual dresses for regular wear or for special occasions such as holidays are among The Label's specialties.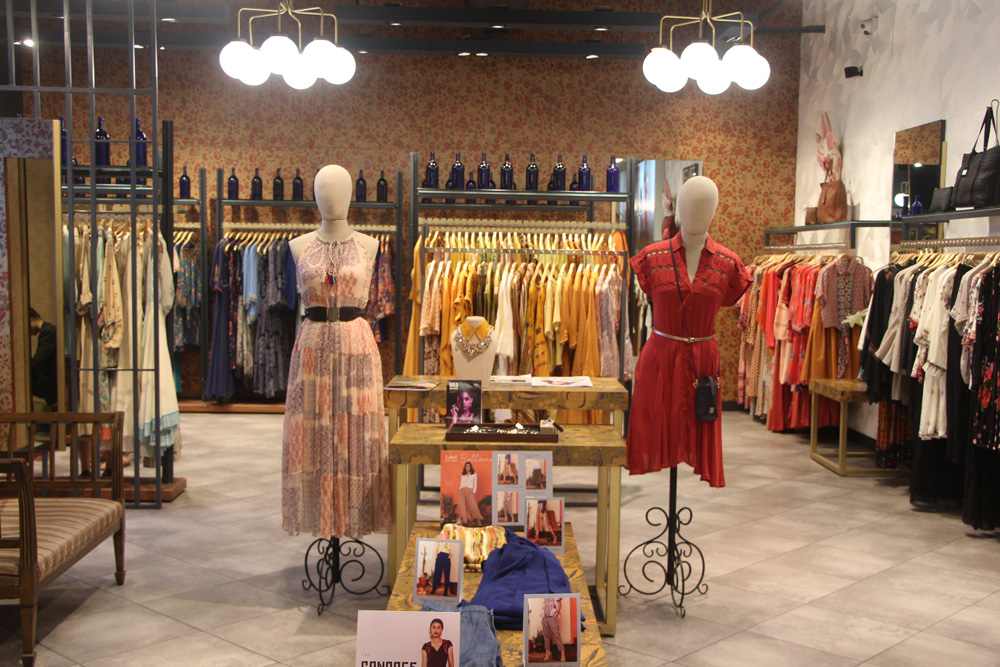 AND is part of the same fashion group as Global Desi, with a focus on Western-style fashion. Creating a symphony of style in contemporary women's fashion is all about balancing the correct amount of panache with the perfect amount of comfort.
It is a mash-up of colors, patterns, cuts, and fabrics that are combined to give the user a personal expression. AND is dedicated to providing the most fashionable collection of western wear for ladies that is in keeping with international standards.
AND's brand objective is to provide the modern Indian woman with fashionable and comfortable clothing that is in harmony with her individuality and lifestyle. Including the whole range of western wear for women, AND's women's apparel line is second to none.
What is AND renowned for? Western-style clothes are the forte of AND, with high-quality cuts and materials.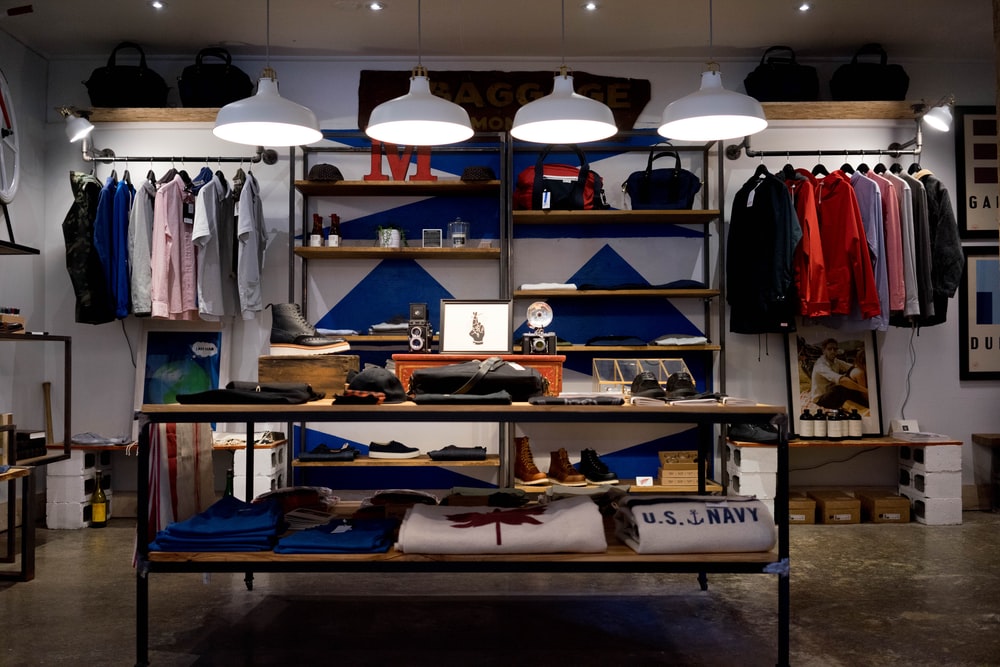 Trent Ltd., a member of the Tata Group since 1998, is the operator of Westside, one of India's largest and fastest-growing retail chains, which was established in 1998.
Its mission is to create and offer fashion and lifestyle brands that are always on-trend and innovative. They are a group of youthful, nimble, risk-takers who are enthusiastic about including everyone in this amazing adventure.
What is Westside renowned for? When we think of Westside, we think of high-quality, sustainably produced apparel for women for every occasion, whether evening wear, office wear, or everyday wear – all under one roof.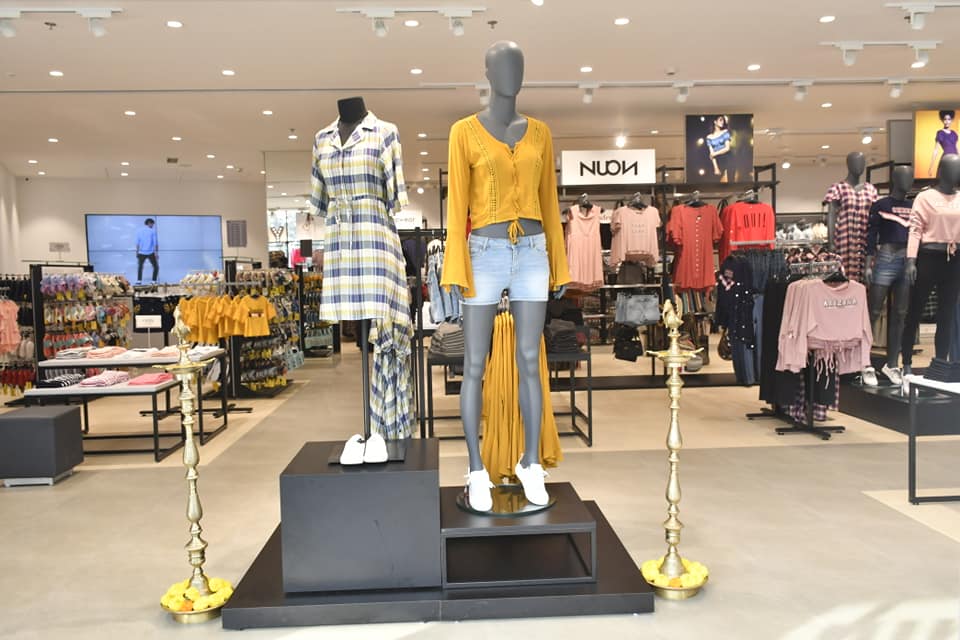 Glamly.com was launched in 2018 with the objective of bringing all fashion basics together in one convenient location. Madame, Camla, M-Secret, and Jain Amar are among the brands that it distributes. The brand and marketplace have been continuously progressing forward in order to suit the demands of fashion-conscious consumers.
Its energy and desire to be a trailblazer are mirrored in a work style that is almost self-effacing, where the larger good secures the individual good. As a result, glamly.com has established itself as a sophisticated trendsetter in the fashion business.
What is Glamly renowned for? Fun, formal clothing as well as some lovely printed tops! You have the ability to shop for practically anything you desire at Glamly. Fascinating necklines and enticing styles – the brand provides everything you could possibly need to spice up your wardrobe and add some diversity to it!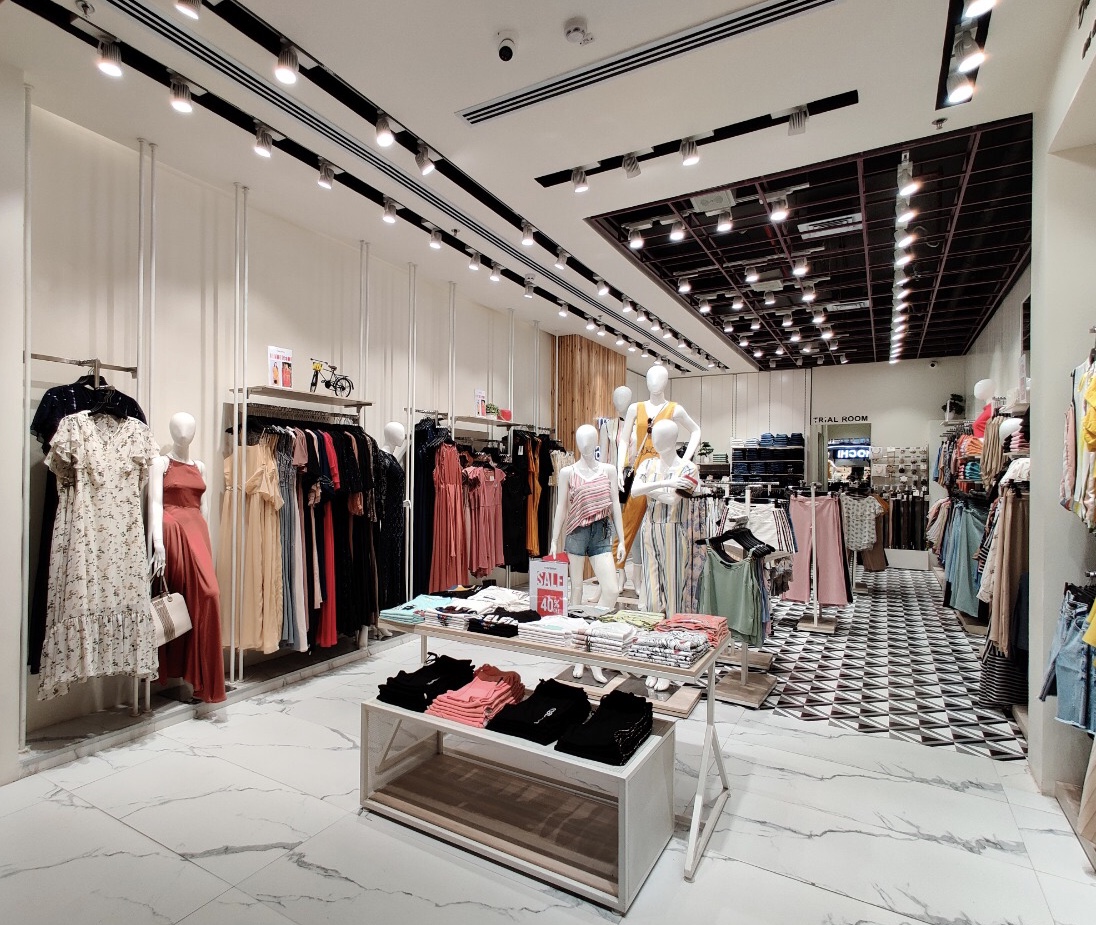 Known for its ability to appeal to the discriminating and contemporary consumer, Pantaloons is a fashion and innovation powerhouse. With a diverse range of clothing from diverse sub brands that combine elegance and freshness, the unrivaled options are fashion-forward and up to date with the latest trends.
The collections include a wide choice of ready-to-wear western and ethnic clothes for men, women, and children, as well as a gorgeous selection of accessories for both ladies and men. Pantaloons is home to a diverse collection of lifestyle brands that cater to consumers on a variety of different occasions and in a variety of settings. In recent years, the family concept store has evolved into a fashion destination that is dedicated to presenting the latest fashion.
What is Pantaloons renowned for?  Each of their reputed in-house brands has garnered a significant following of its own, and the company offers a diverse selection of brands for men, women, and children in a variety of categories such as western clothing, ethnic clothing, formal clothing, party wear, activewear, and accessories, making it a one-stop shopping destination for the entire family.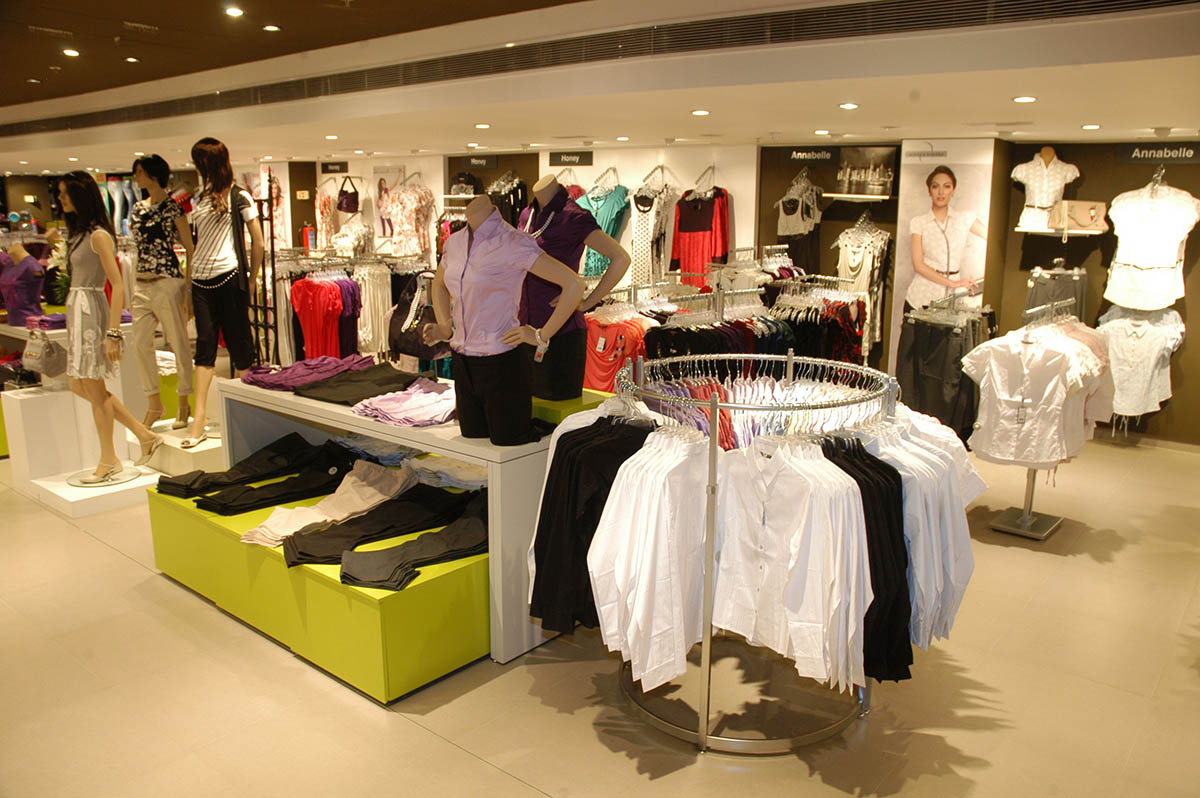 It all started with Vivek and Shubhra's passion for travel and collecting mementos, which they combined. Chumbak was established in Bangalore in 2010 with the goal of creating amusing souvenirs and collectibles inspired by India.
Throughout the years, Chumbak has evolved into a globally inspired lifestyle brand that creates cheerful items across a range of categories such as home décor, fashion, accessories, and personal care, all of which are designed to brighten up your home, office, and wardrobe, amongst other things.
Product and design inspiration comes from a variety of cultures and art forms from throughout the world, which is then combined with a brightly colored, modern style that is both joyous and inspiring.
What is Chumbak renowned for? Funky, fresh and fun is the name of the game for Chumbak, with clothing inspired by cultures and traditions across the globe.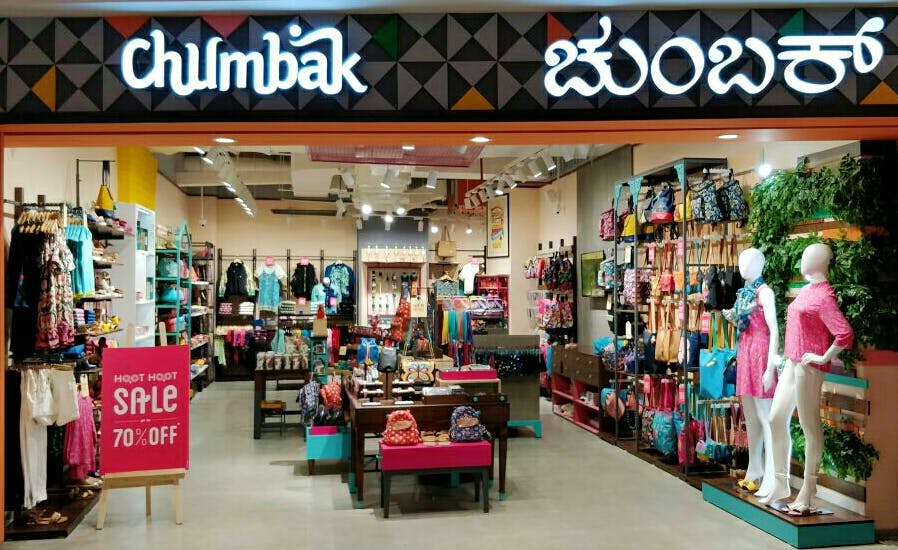 Forever 21 is a global powerhouse when it comes to fashion, with more than 550 stores in 27 countries across the world. The company, which was established in 1984 and whose headquarters are in California is a fashion retailer that sells women's, men's, and children's clothing and accessories.
It is well-known for providing consumers with the hottest, most current fashion trends at a fantastic discount. This concept works by keeping the business fresh and entertaining by bringing in new products on a daily basis.
What is Forever 21 renowned for? If you want the very latest in high quality, up-to-the-minute fashion for everyone, Forever 21 is the store to visit.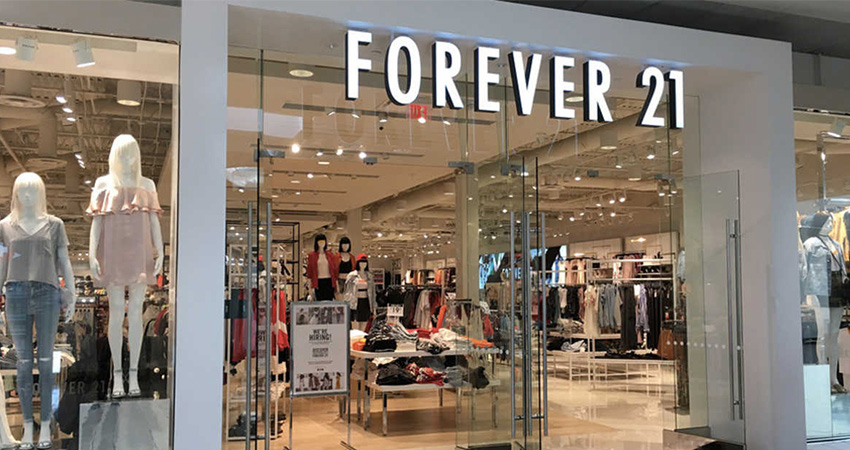 ONLY began operations in Denmark in 1995 and entered the Indian market in 2010 with the opening of the first store in Mumbai, where it is now headquartered. Due to the enormous response, it has gotten, they have rapidly expanded it's style footprint in the country, establishing 53 Exclusive Brand Outlets as well as 140 stores.
With its runway-inspired and trend-driven assortment of high on fashion denim clothing for the fun fearless fashionistas, it takes great delight in "denimizing" the world and creating the paradigm for "denimization" of the world.
ONLY curates a distinct interpretation of fashion by including the most recent trends while keeping in mind the exclusive and differentiated fashion experiences that each ONLY girl comes across in her day. The ONLY collections of high fashion western wear have an unmistakable, contemporary character, which is combined with attractive trends and worldwide quality to create a one-of-a-kind experience.
What is ONLY renowned for? It is all about the high fashion western wear collections that have an unmistakable, innovative character that is blended with appealing trends and world-class craftsmanship to provide a really unique shopping experience at ONLY.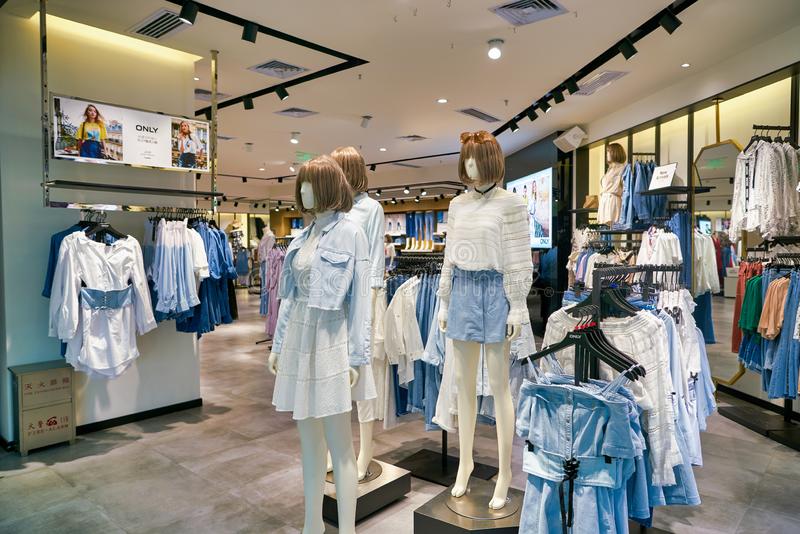 The internet store where you may get practically every style imaginable. No matter if it is for a lazy Sunday afternoon or your lunch break at the office. This fashion line aspires to make apparel for Indian ladies ultra-trendy, wearable, and accessible at the same time while maintaining high-quality standards.
What is Stalk Buy Love renowned for? If you are looking for the very latest in trendy women's clothes at affordable prices, you need to be looking at Stalk Buy Love.
As you can see from this list of the top 20 clothing brands in India, the Indian fashion and textiles market is thriving. There is a superb combination of online and in-person stores, as well as a great mix of contemporary Western fashion and traditional ethnic wear.
The modern Indian man or woman has a choice of many stores from which to purchase their apparel, all with different focuses but all promising high quality and affordable garments for every occasion.
What clothing brands can you add to this list?