Top Clothing Brands in Japan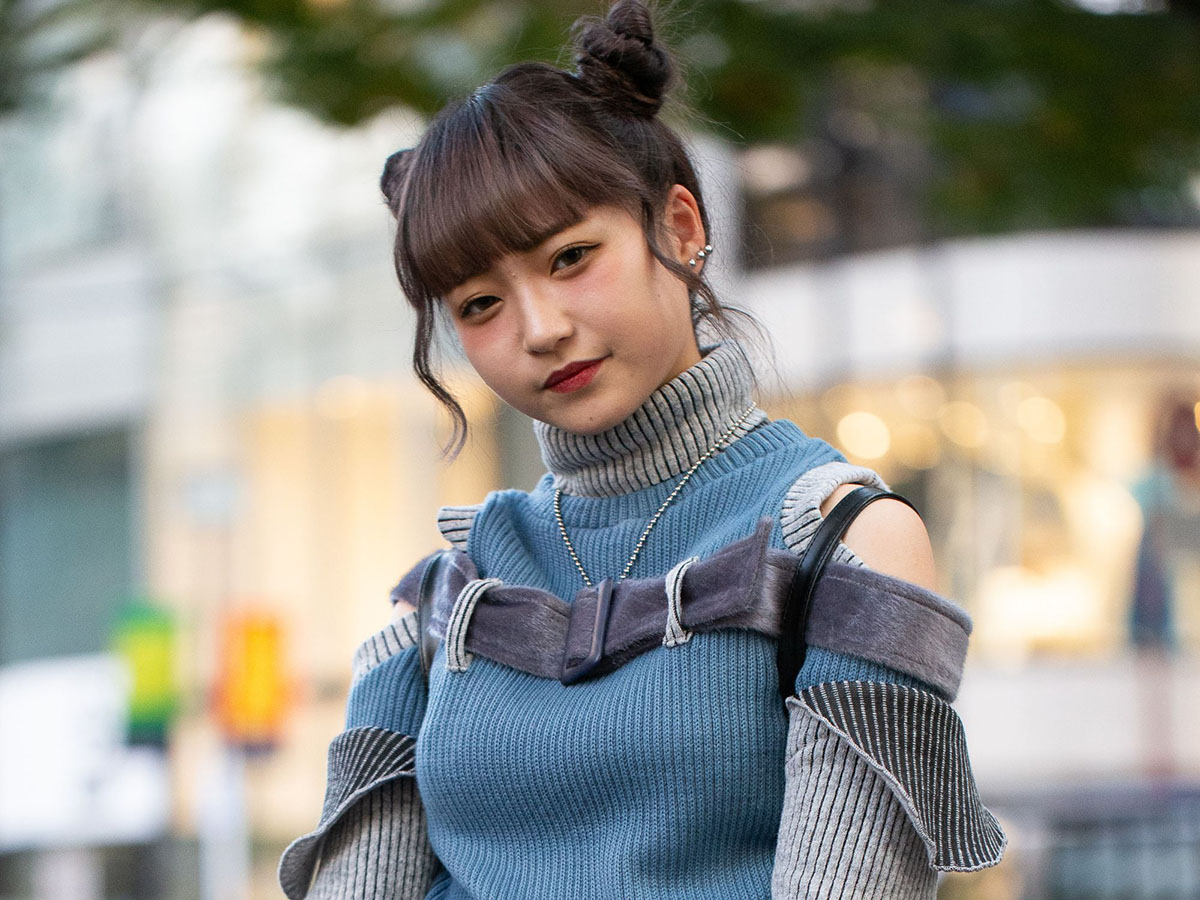 October 06, 2021
by Admin
Japan is well known as one of the fashion capitals of the world. The alluring thing about Japanese fashion is that there are so many different variations and styles. You can find brands that focus on traditional Japanese attire or those that experiment with quirky and cutting-edge fashion. There are plenty of street-style brands, as well as the high-fashion scene.
To help you get your fashion fix, here are 30 of the top clothing brands in Japan. Here you'll find a mix of affordable high street brands, premium streetwear brands, and high-end fashion designers.
Top affordable clothing brands in Japan
Uniqlo is one of the leading clothing brands in Japan, well known for its affordable products and casual styles. You can purchase everything here from basic T-shirts to classic jeans, hoodies, and chic jumpsuits. Uniqlo stocks fashionable clothing for men, women, and kids too.
Uniqlo is best known for its minimalist style. It's not a place for ostentatious trends, but if you want an understated look, you'll just love the 'less is more' attire. The brand is available across 20 countries and is incredibly popular across North America.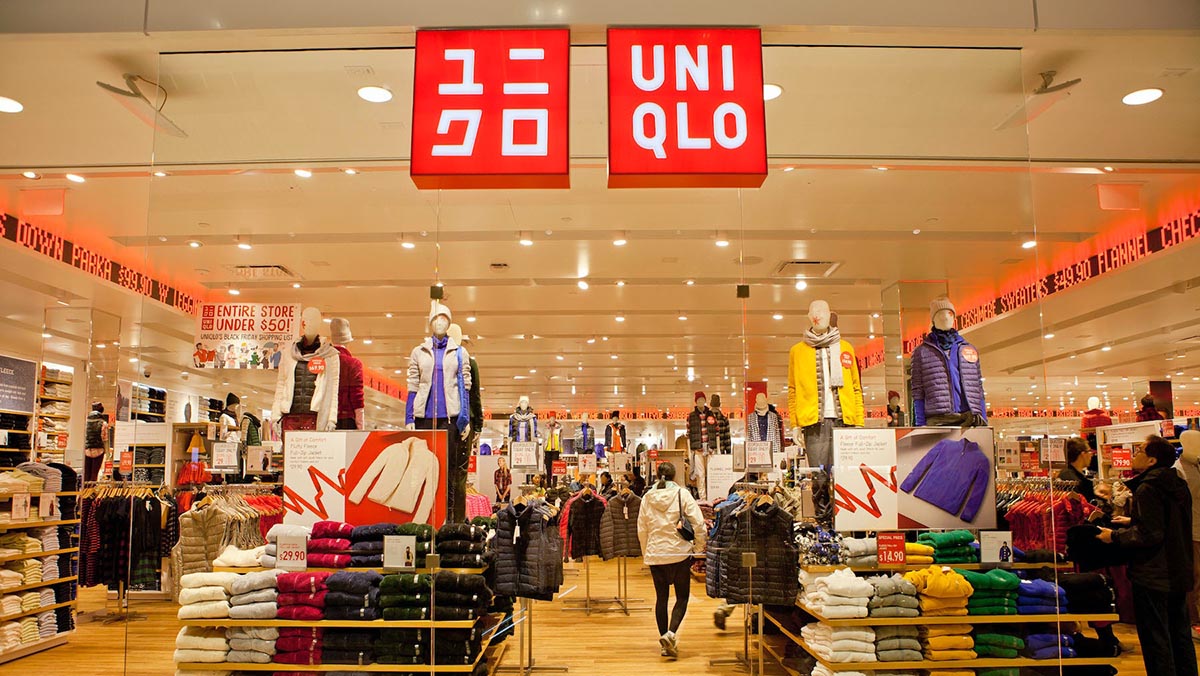 Over the last few years, Urban Research has been making a real name for itself. You'll find the flagship store up in Omotesando Hills, a really trendy part of Tokyo. The concept behind the brand is all about creating distinctive clothes to suit an urban lifestyle. The menswear collection includes plenty of sporty and casual pieces. There are lots of contemporary Japanese styles and neutral tones to choose from.
The women's collection includes oversized knitwear, long and chic kimono shirts, and elegant floral dresses. Urban Research is best known for its partnership with New Balance, creating the famous COMP100 sneakers.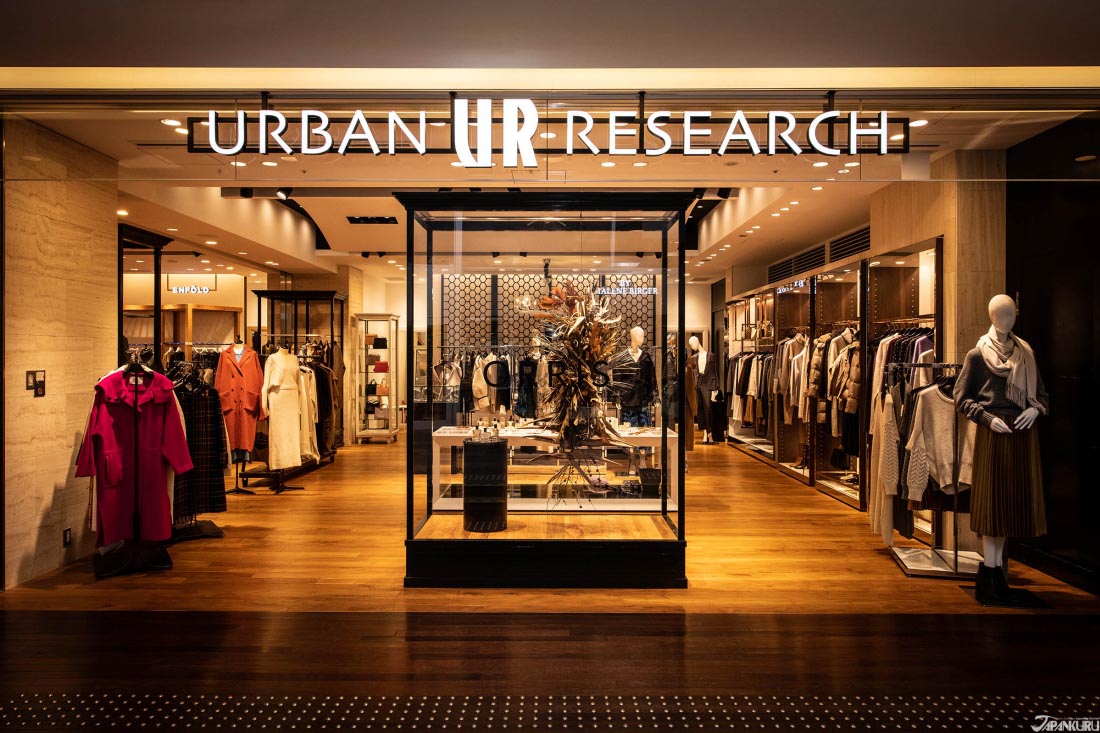 Shimamura is an affordable Japanese fashion brand for women, men and children. If you're looking to create a stylish Japanese look on a budget, this is the store for you.
There are plenty of beautiful items for women, from long checked dresses to cozy knitted vests. Men can browse through joggers and striped t-shirts to create a casual and effortless look.
Shimamura produces clothing that's comfy, cool, and cheap. It's not the place to shop if you're looking for a high-end brand, but it's perfect for fashion items at bargain prices.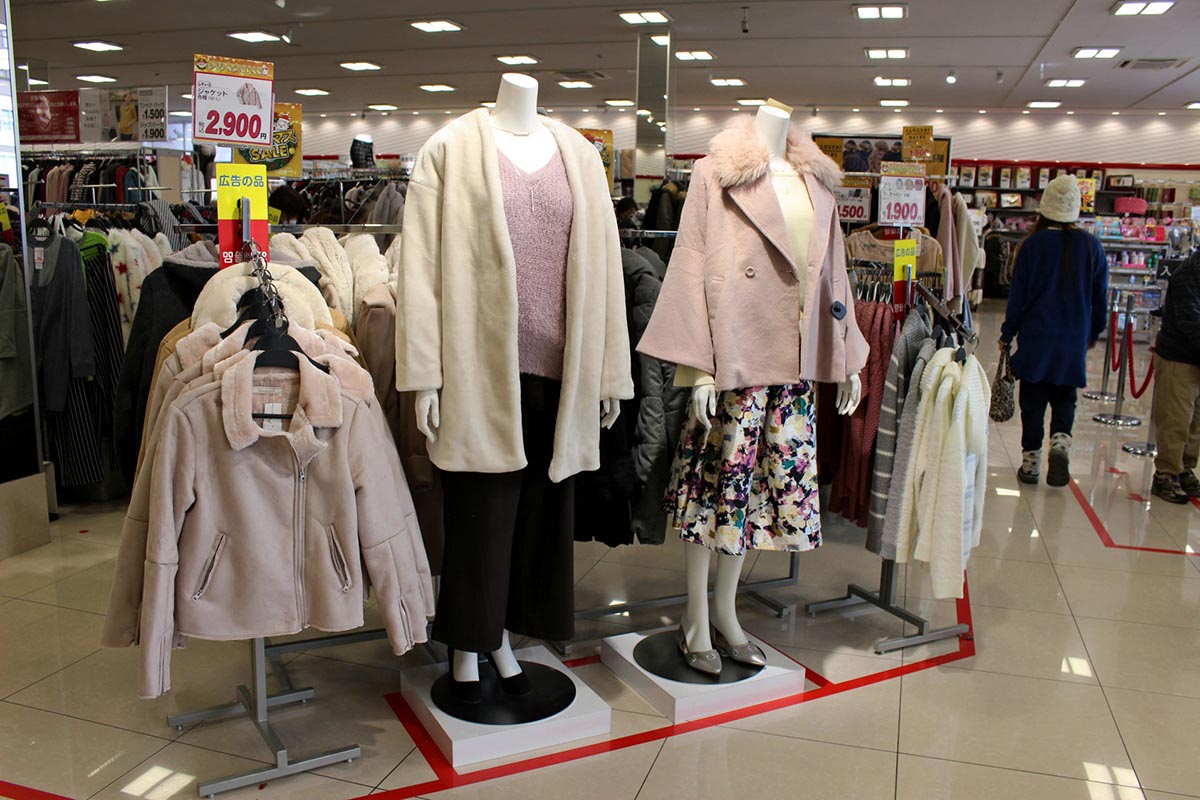 Earth Music & Ecology is a super cute fashion brand for women. There are a range of lovely items to choose from, from circular lace skirts to Jacquard V-neck cardigans. This brand is perfect for creating a classic feminine look, without overspending.

Earth Music & Ecology has got everything you need to keep up with those mainstream trends. Explore the casual, formal, or girly styles, this brand is a real winner for classic Japanese fashion.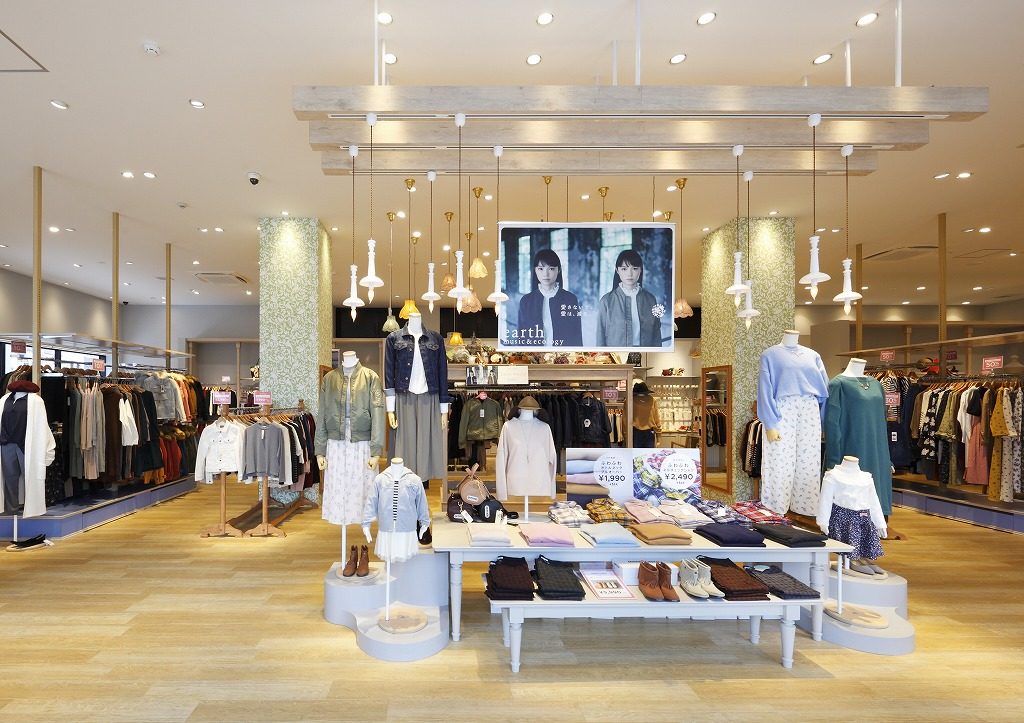 Nano Universe was founded back in 2014, here you can shop for contemporary clothes for women and men. It's comparable to brands like Uniqlo, however, the price tags are a little more expensive. The new autumn collection is full of earthy tones, chic boots, leather pants, and a touch of lace.
Nano Universe is the perfect store for men and women to discover their style, and express themselves using fashion. At Nano Universe, you can create catwalk-ready looks with ease. It's known as one of the best affordable clothing brands in Japan.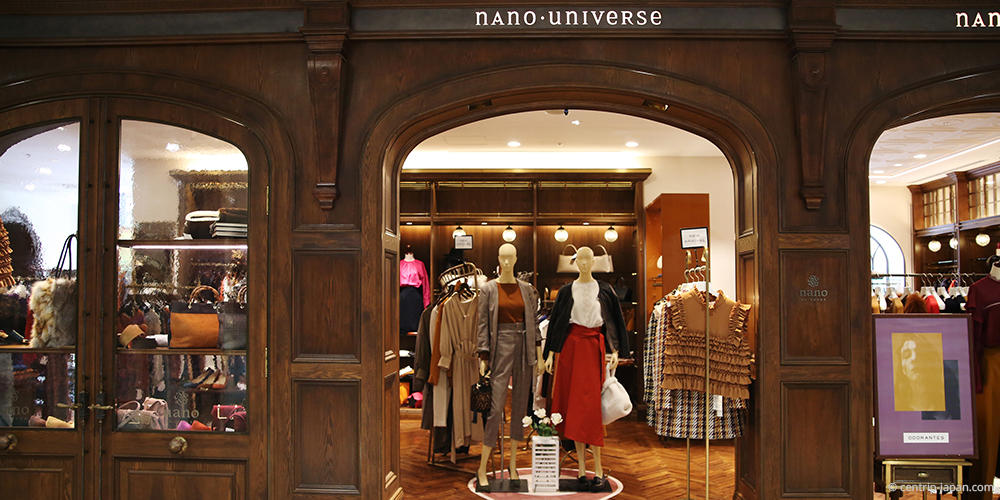 You can find the Niko And store in Harajuku, the brand offers casual-preppy clothing for men. A few staples of the store include checkered chinos, buttoned shirts, and basic tees.
The brand was inspired by Portland city, (you'll notice this when you check out the tote bags, books, and clothing style). Nico And is a great choice for men who want a timeless and trendy look.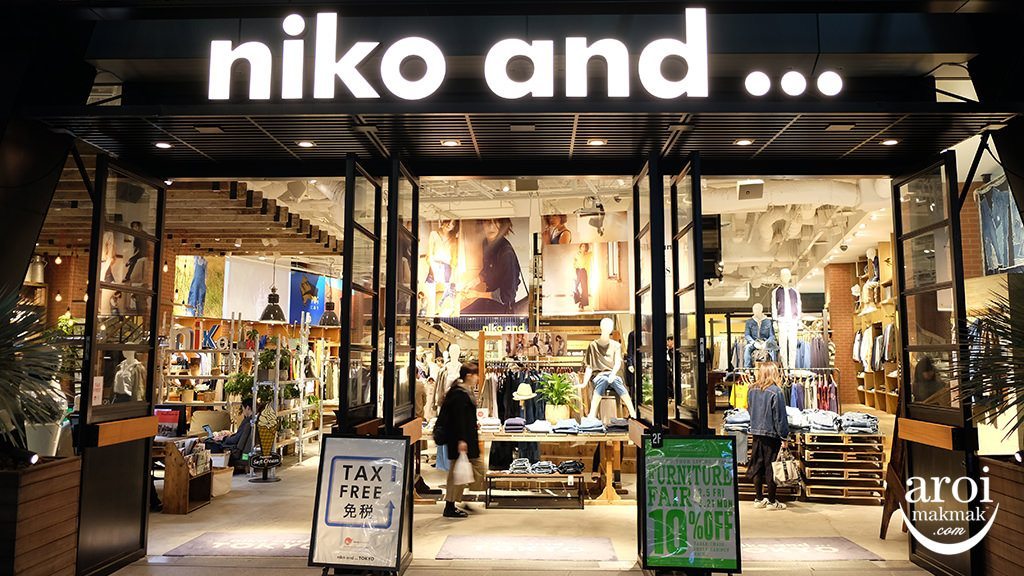 GU is owned by the same company as Uniqlo, both of these brands are pretty similar, catering to the fast fashion market. Generally speaking, GU is aimed at a slightly younger audience compared to Uniqlo. GU is best for Gen Z and Millennials who want to sport the latest trends, without paying premium prices.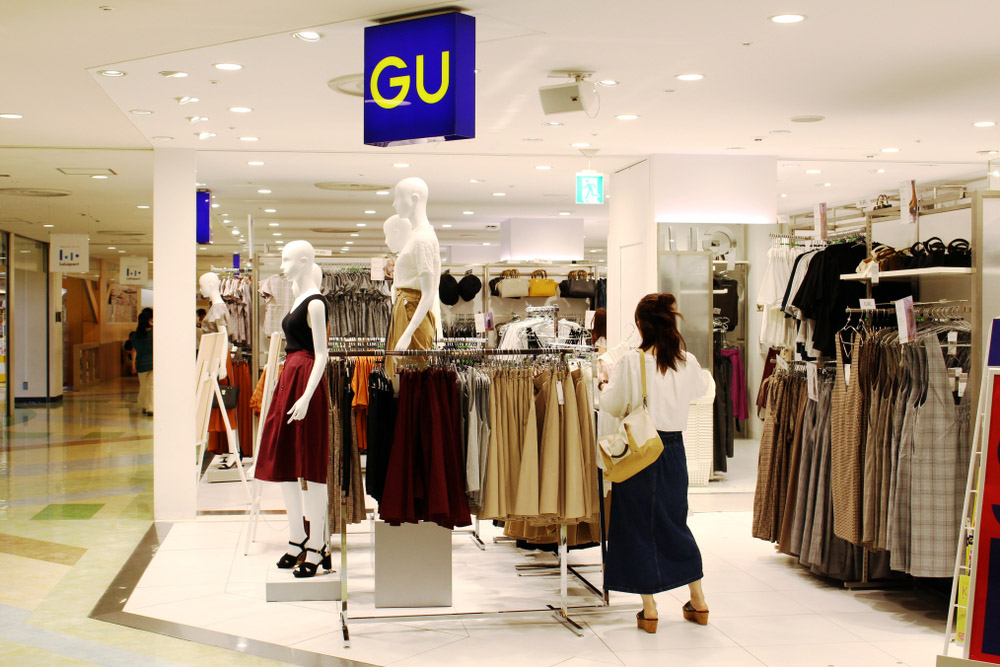 Snidel is a women's fashion brand where you can find a wide range of stylish clothing to choose from. The brand stocks flowing cotton dresses, wide-leg pants, and cute animal print shorts.
The Snidel concept focuses on, 'street meets formal', the brand aims to, 'fuse street culture with elegance while offering a unique style you can't find anywhere else.' Snidel values sustainability and strives to use sustainable materials and practices where possible.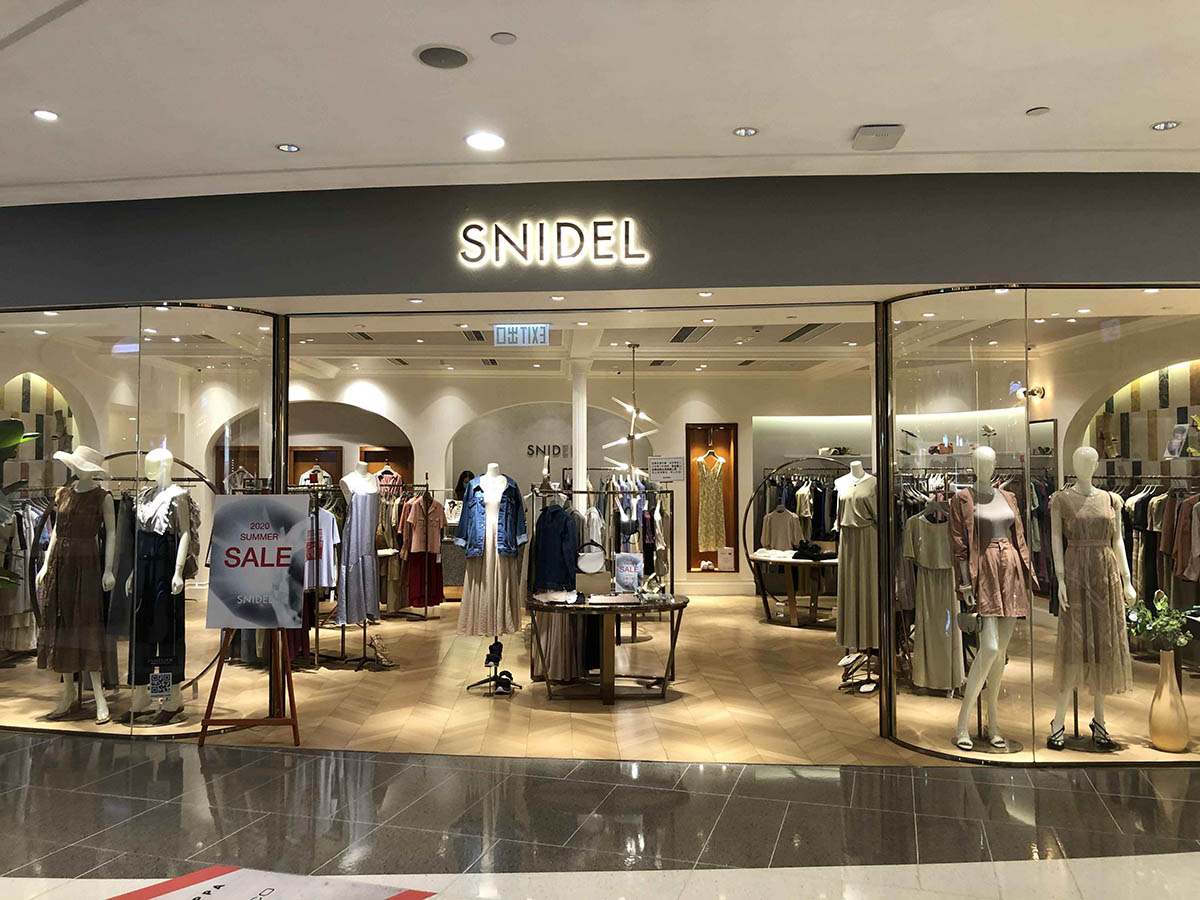 Honey's is the place for women's affordable fashion items. From trendy overalls to stylish gathered skirts and casual dresses. Not only is Honey's inexpensive, but they also have plenty of sales. If you're looking to create an eye-catching look for the fall, you'll be spoilt for choice here. Plenty of similar clothing brands in Japan, yet Honey's clothing offers great quality for the price.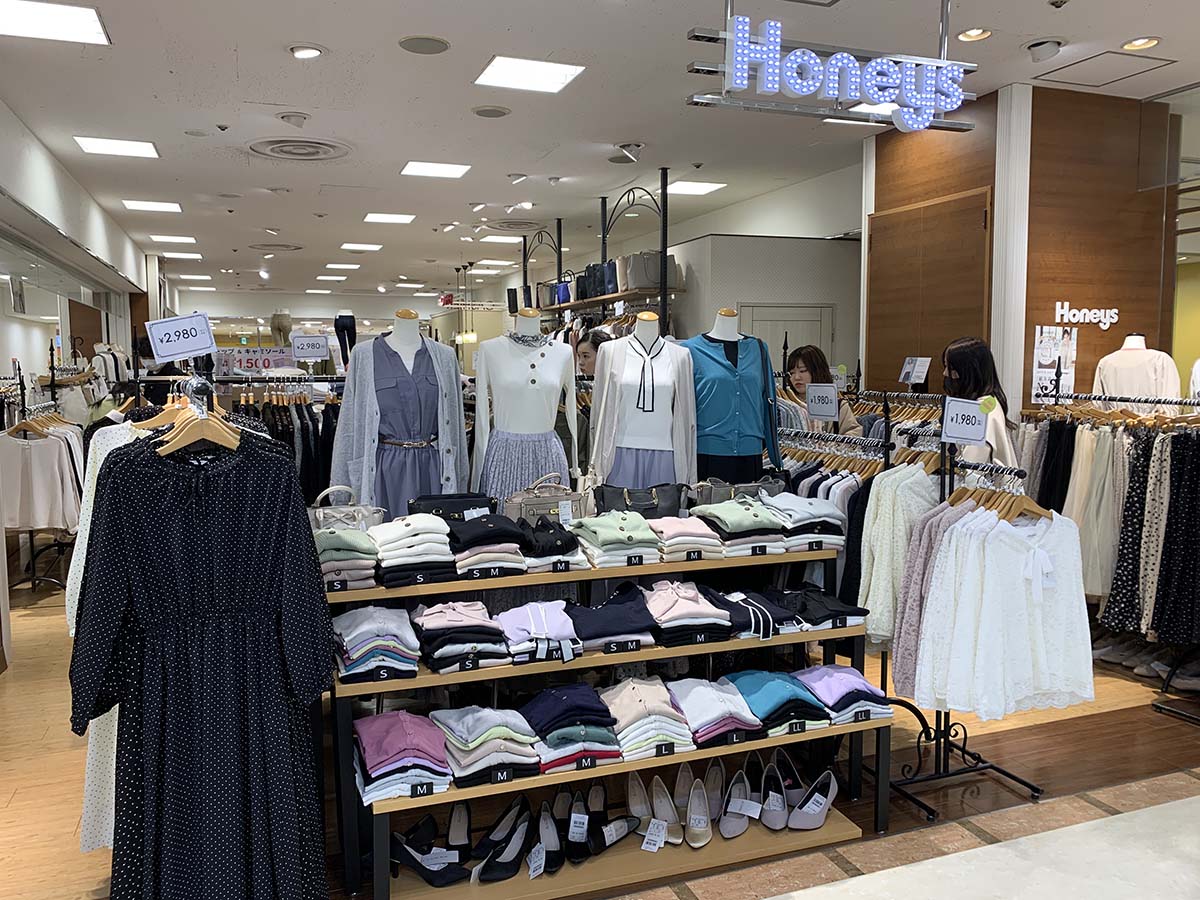 Hare is an affordable menswear brand for guys looking to stay on-trend. Here you can find garments that are both casual and sleek, except art-inspired pieces, and fashion basics to impress. At Hare, you can find cool anoraks, robe-coats, and trendy printed tees.
The brand is well known for youthful and quirky pieces, inspired by Japanese culture. Looking for some pleated trousers? Or a trench coat in coral? Hare also offers plenty of unisex clothing, so there's something for everyone.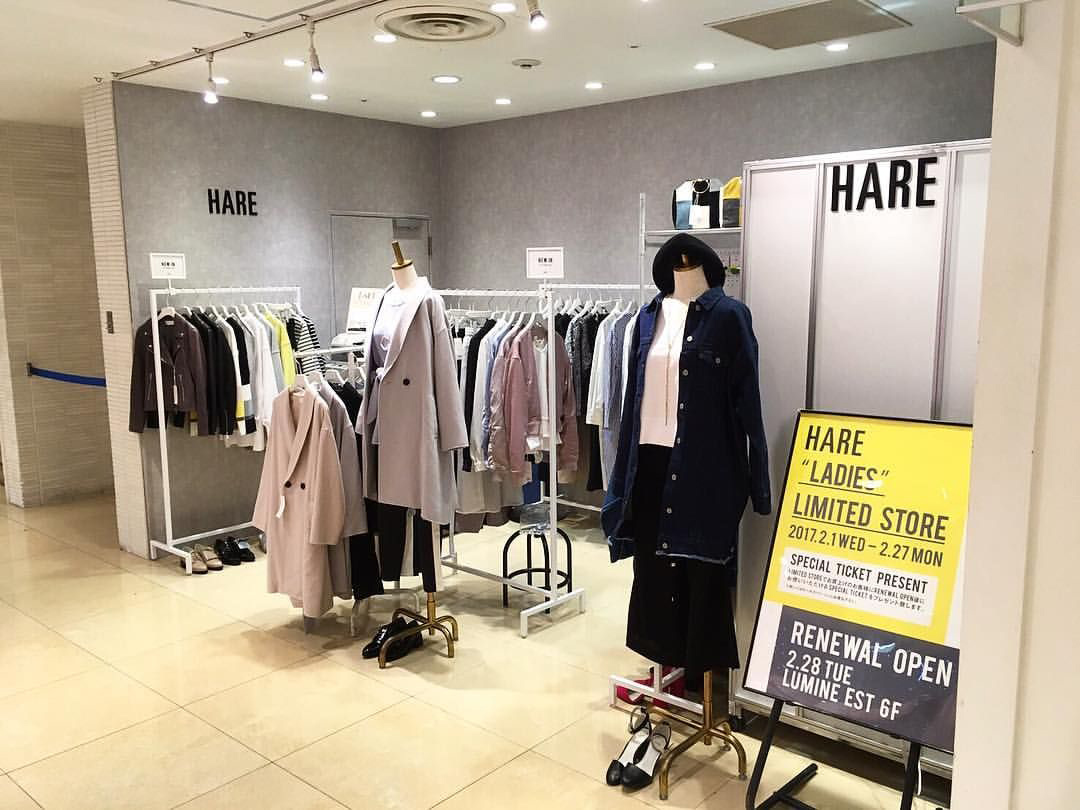 Affordable to premium clothing brands in Japan
Beams is a popular department store, selling many different items including furniture, accessories, shoes, and clothing. The store offers its own clothing line but is best known for collaborations. A few example collaborations include Converse and The North Face.
Beams started out as a small store in Harajuku; these days it has 160+ stores. The store was founded by Osamu Shigematsu and Etsuzo Shitara, they set out to design clothing to represent American culture. The Beams collections are categorized by caps, corduroy pants, polo shirts, and preppy knitwear.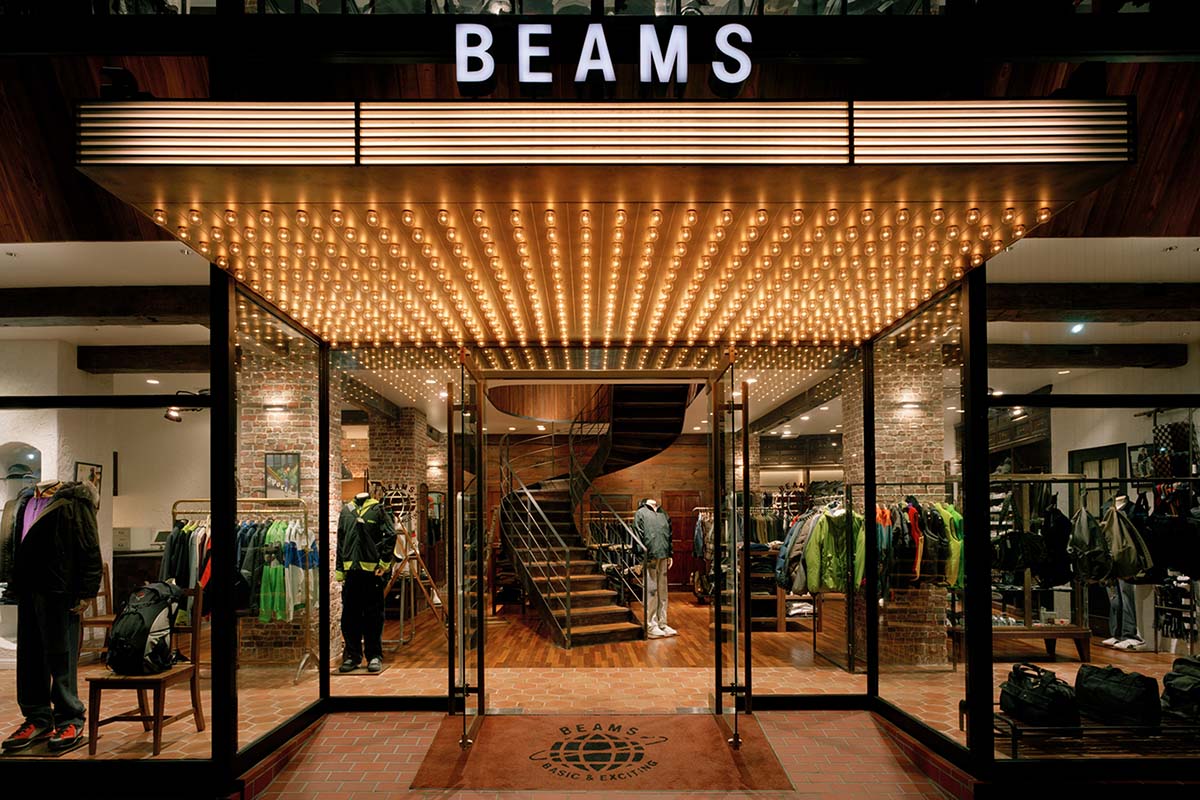 The United Arrows is another affordable to premium brand, the store stocks plenty of luxury brands, and also produces clothing under their own label. The company was founded by Yasuto Kamoshita, Osamu Shigematsu, and Hirofumi Kurno,
back in 1989. United Arrows have collaborated with brands such as HUF, Adidas, New Balance, and more.
United Arrows has such a diverse range that you can find pretty much anything you're looking for here. Want a pair of stylish chinos? A statement hoodie? A vintage-inspired dress? Here you can find all this and so much more.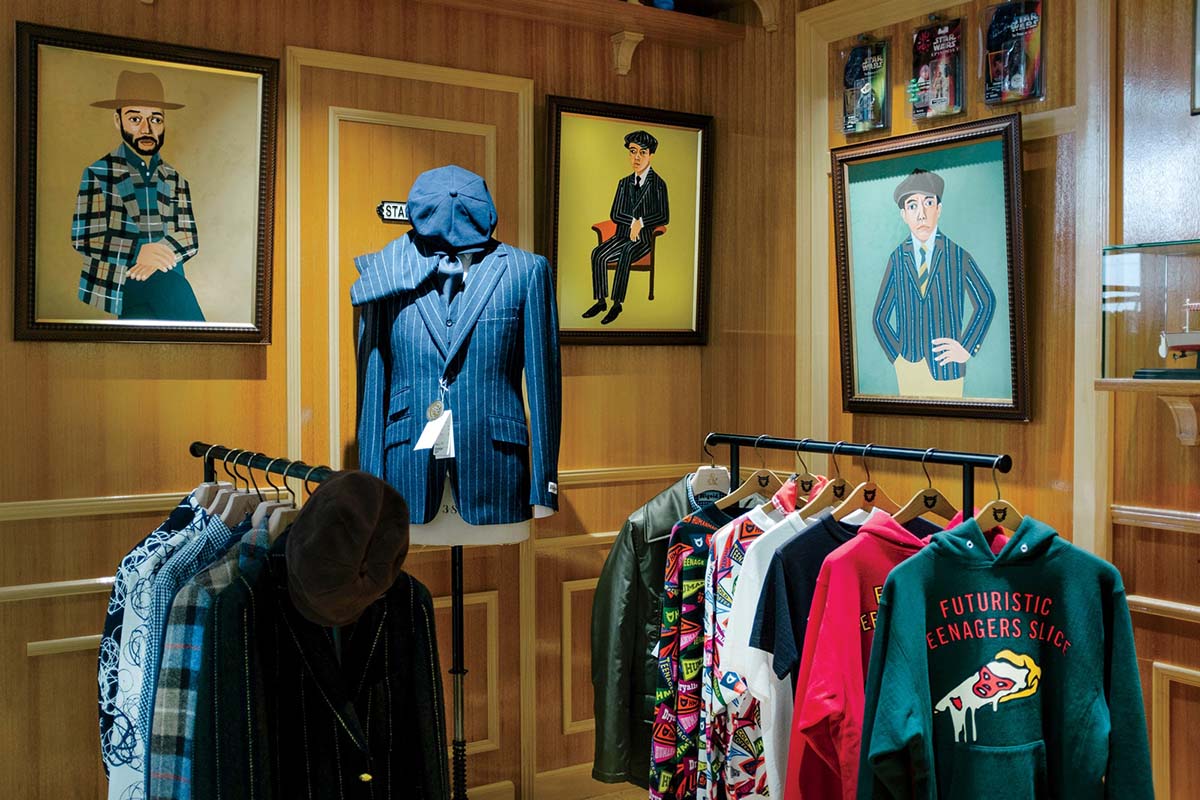 High-end clothing brands in Japan
Issey Miyake is one of the top high-end fashion labels in Japan, the label is all about thinking outside of the box, and producing cutting-edge looks. Miyake is well known for his futuristic designs, and blurring the lines on what's considered to be 'fashion'. These creative pieces certainly are a sight to see!
Miyake is famous for fusing Western and Eastern cultures to inspire his fashion pieces. As well as high-end clothing, Miyake also produced a famous fragrance line, including the popular 'L'Eau d'Issey.' The fragrance came out back in 1992, and quickly became an international bestseller.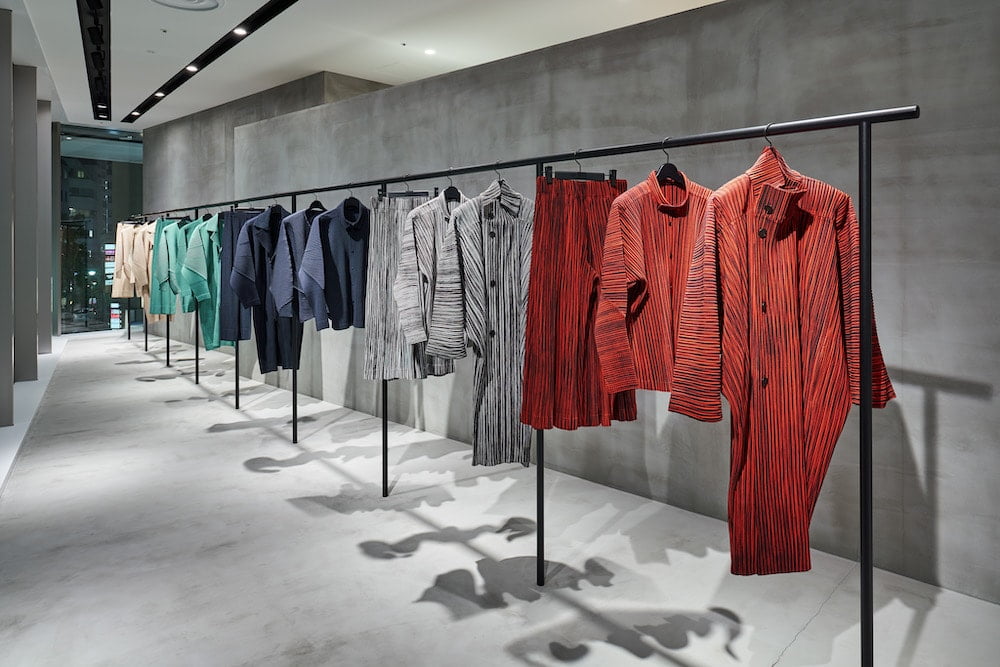 This luxury brand is best known for collaborating with Nike to produce a limited edition pair of sneakers. Sacai designs use lots of juxtapositions, combining contrasting fabrics, and techniques. The brand focuses on, 'reinterpretations of patterns of the garment, transforming the pieces into unexpected shapes and silhouettes,' (Sacai 2021).
The designs are both experimental and timeless, innovative and accessible. Brand creator Abe takes inspiration from her daily life, and observations of the world. Whether you're looking for classic or unique items, you'll find something special in the Sacai collection. The big Sacai stores are in Asia, yet Sacai clothing is available in various specialty boutiques across the world.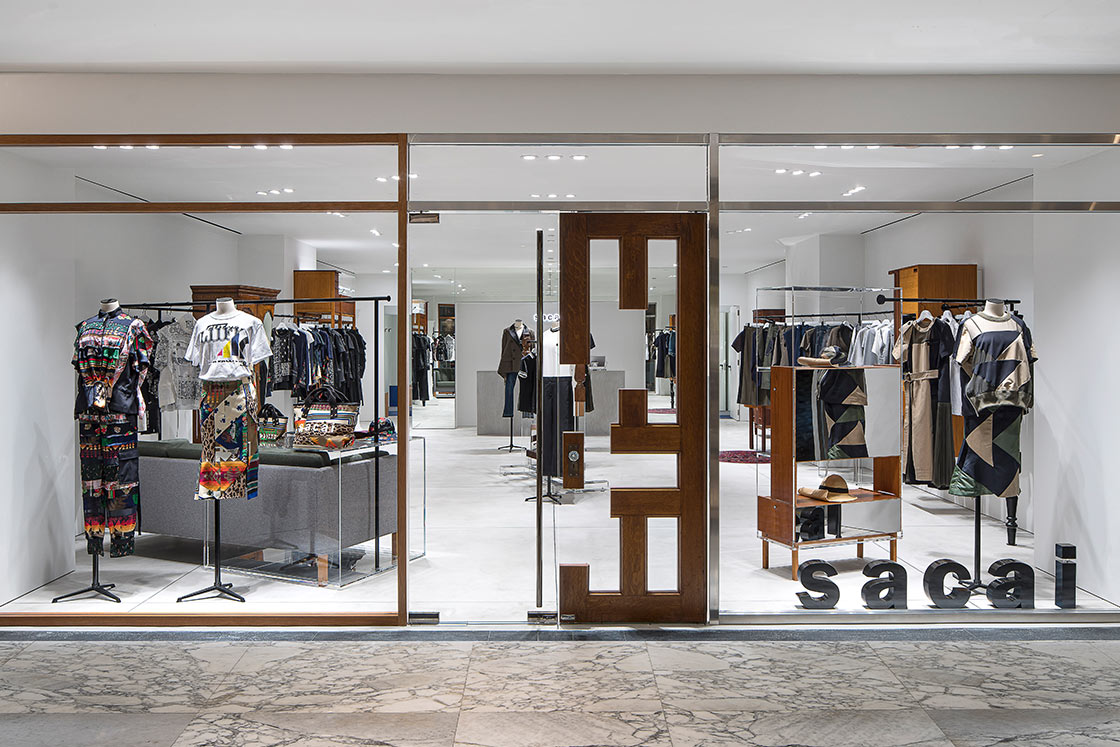 Visvim is a high-end menswear brand, founded in Ura-Harajuku by fashion designer Hiroki Nakamura. Today the headquarters are in Tokyo, yet there are stores and boutiques across the USA and London. Visvim clothing is effortlessly trendy, from brace-pants to silk parkas and two-tone vest jackets.
The prices are pretty out of this world, (but we're talking seriously high-end from one of the hottest fashion designers on the scene)! Expect impeccable quality and a unique collection to please your inner fashionista.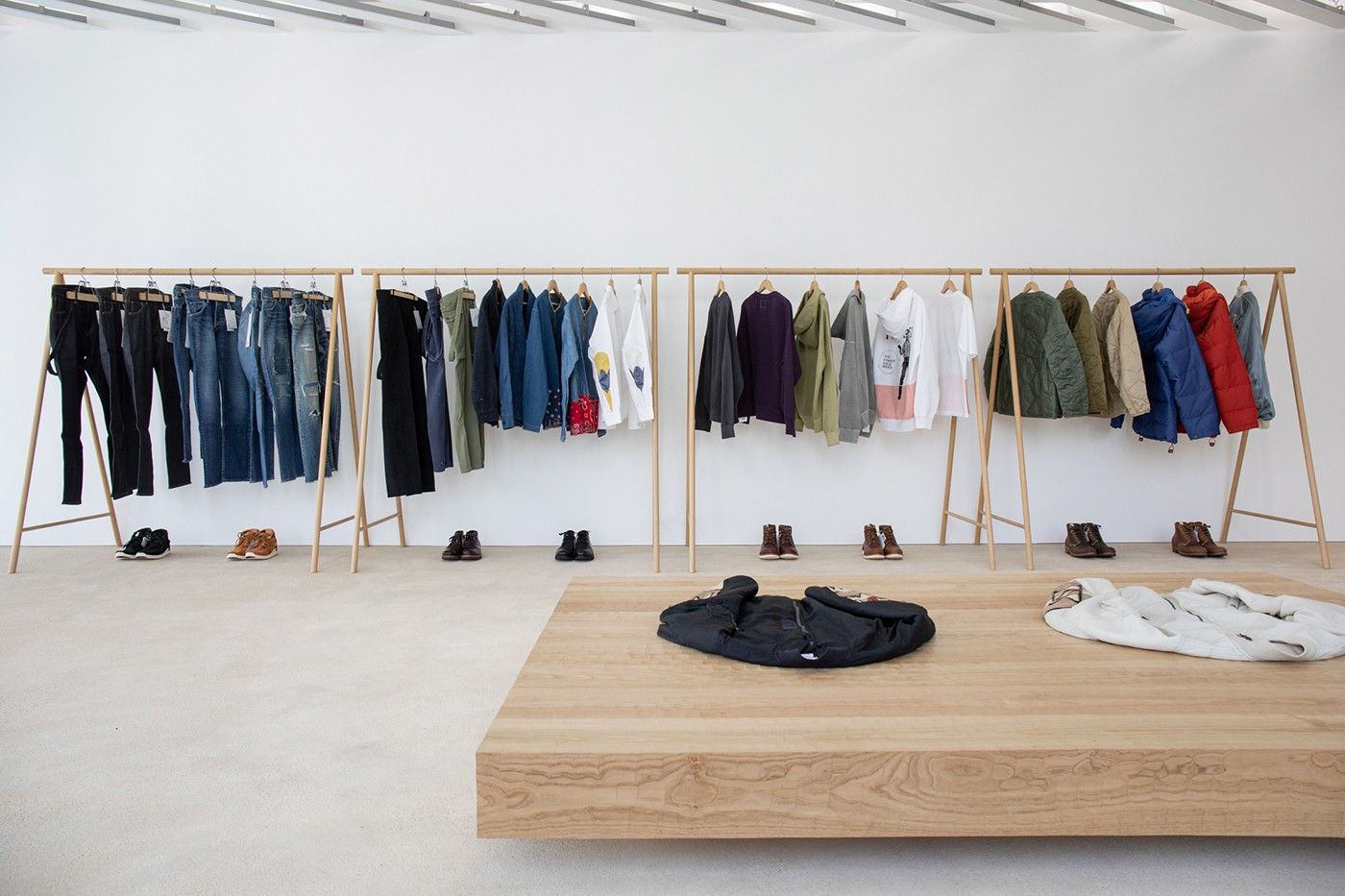 Premium Japanese streetwear brands
You've likely heard of A Bathing Ape, it's one of the most famous premium streetwear brands to come out of Japan. You might have also seen a few famous rappers rocking this gear. BAPE clothing is well known for its street style look, taking inspiration from the skater scene, the rap-music scene, and the styles of the 90's.
A Bathing Ape is the invention of Japanese fashion designer Nigo. He loved pop culture, particularly the 'Planet Of The Apes' Movie. HighSnobiety, explain that the brand name is also a reference to a Japanese idiom, 'a bathing ape in lukewarm water'. 'The phrase is used to describe somebody who overindulges, like lying in a bath until the water isn't even hot anymore,' (HighSnobiety, 2021).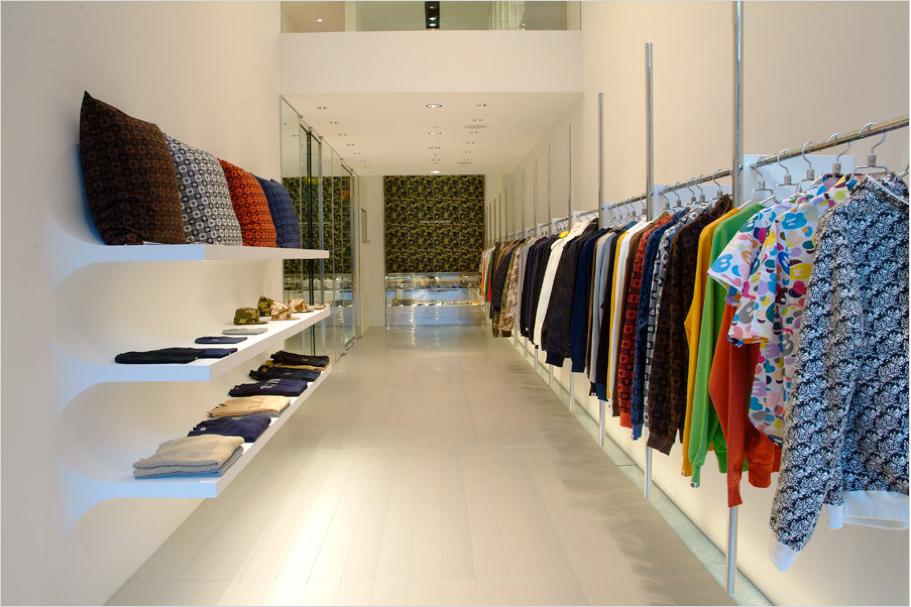 Comme des Garçons takes its cue from stylish Parisian fashion, as well as the hottest trends in Tokyo. What you end up with is one of the most beautiful fashion crossovers ever! The brand was created by Rei Kawakubo along with her partner Adrian Joffe.
The label is well known for unconventional silhouettes, and avant-garde themes. The flagship store is based in Aoyama, the brand is also available online and at London's famous Dover Street Market. In the London boutique you'll find charming art installations from Rei and a range of other artists.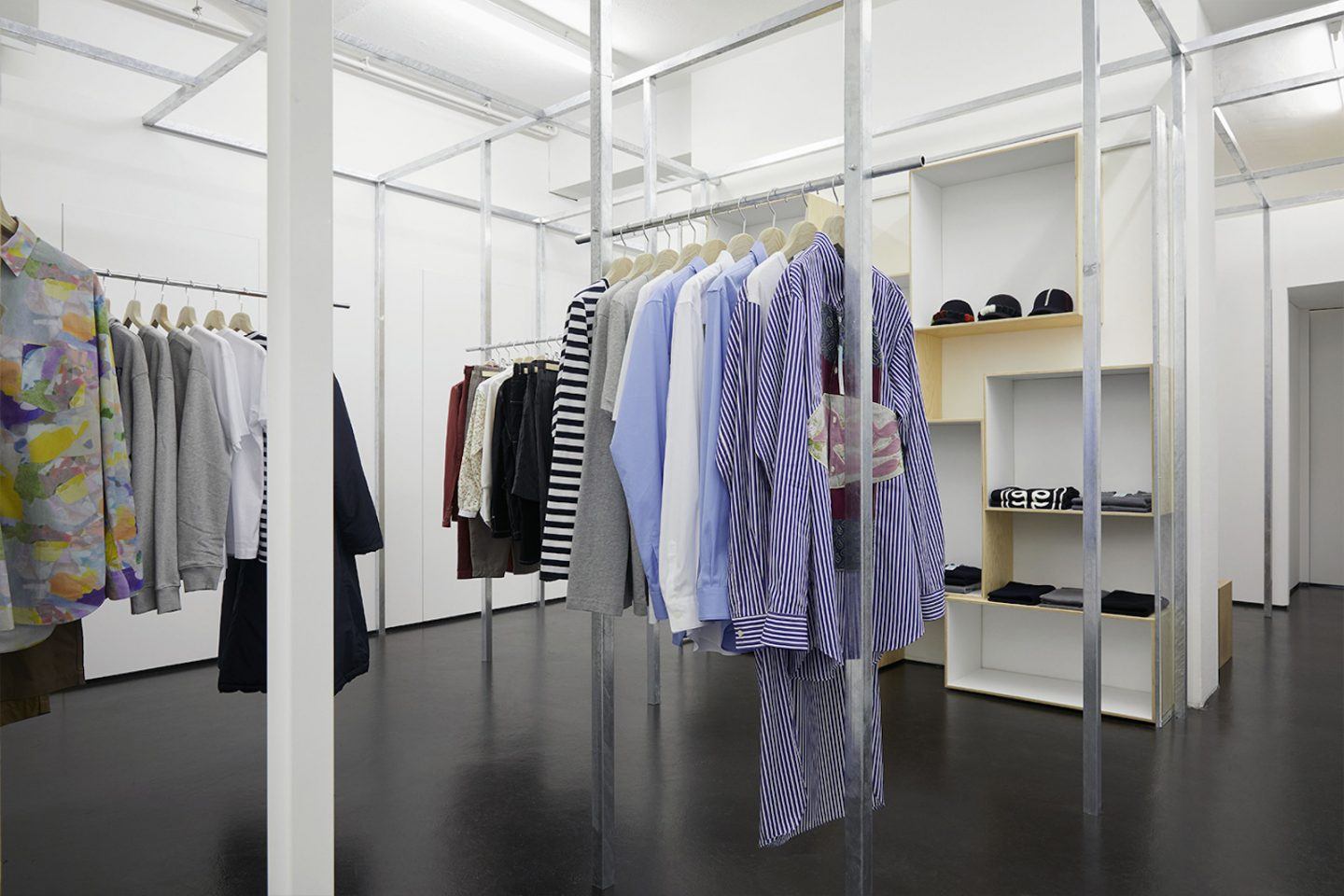 One of the coolest Japanese streetwear brands, Undercover was founded by Jun Takahashi in the late 90's. The label draws upon the punk rock scene, (most notably- The Sex Pistols). These statement pieces include brash iconography and graphic tees.
The interesting thing is, Undercover is so much more than a cult streetwear brand, the label also has strong ties with the Paris high- fashion scene. If you're looking for punk-influenced couture and street styles with a high-end twist, you'll just love this unique brand.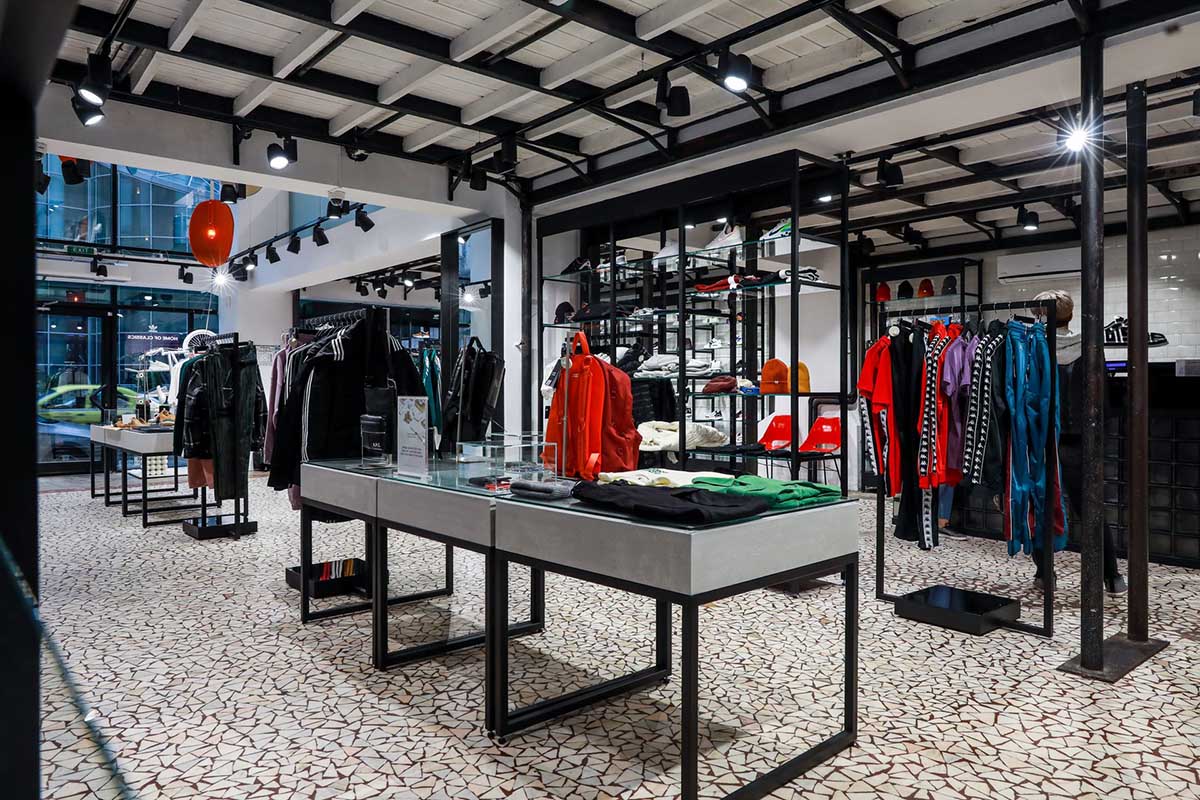 AMBUSH started out as a Tokyo-based jewelry brand, created by Yoon and Verbal Ahn. As time went on the talented pair started to produce accessories and apparel, while keeping up their famous jewelry line. A few of the celebs who've been known to wear AMBUSH include Rihana, Kayne West, and Lady Gaga.
As if that's not impressive enough, Ambush have collaborated with plenty of famous names including Converse and Rimowa. If you're looking for essentials for your fall wardrobe, Ambush has got you covered.
Here you'll find plenty of classy sweaters and blazers, to kit you out like a star. Ambush clothing is known for its quality materials and timeless styles. Whatever occasion you're dressing for, you can't go wrong with a classic and chic look.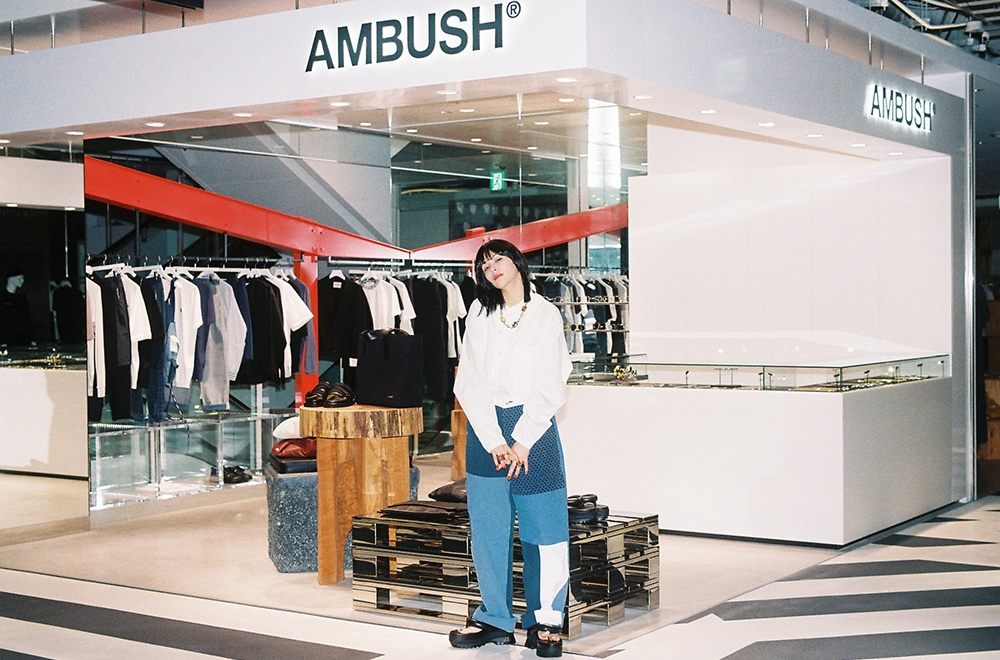 The Human Made  brand was founded back in 2010 by fashion designer Nigo, (the same talent behind the BAPE brand). Human Made draws on inspiration from pre 60's styles fuses these with quirky and modern designs and fabrics. The Human Made brand is entirely different to BAPE, there are less bold colors and logos, and far more vintage charm.
To produce the Human Made collection Nigo took inspiration from American workwear, explaining that, 'the fact that it is not easy to recreate the feel of some of these classic garments gives them a special quality even though they were always designed with the most practical and economical intentions,' (Dazed, 2012). If you're looking for streetwear with a 50's charm, Human Made has got you covered.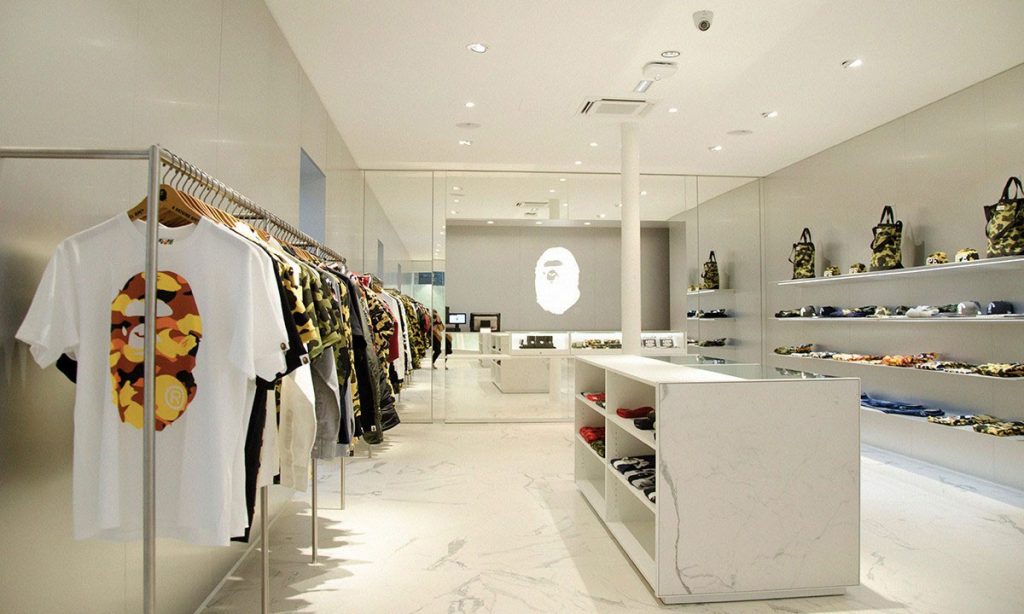 Tetsu Nishiyama is the brains behind the famous WTAPS brand. You pronounce the name like 'double-taps', it's a reference to a military term, meaning that you quickly fire two shots at one target. The clothing items are inspired by military wear, adding a touch of contemporary style with a streetwear twist. WTAPS is known for selling out fast, these exclusive products can be seriously difficult to get hold of. To get your hands on some sought-after cargo pants, you've got to be quick!
If you don't get some this time around, don't worry too much. WTAPS drops new clothing lines pretty regularly. With this innotivate fashion brand, there's always something new to get hyped about.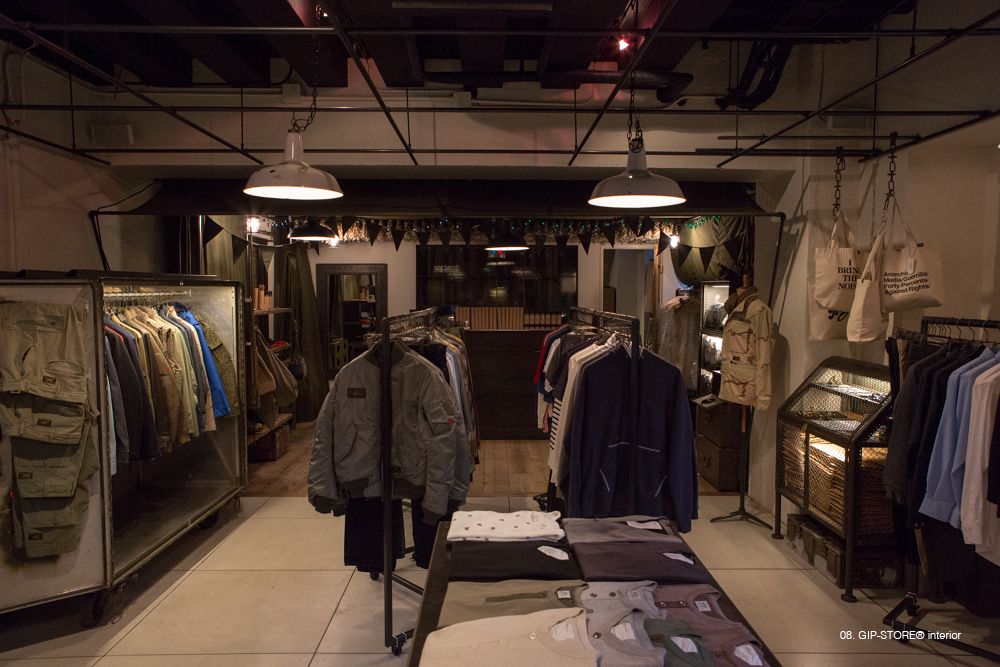 Looking for some feminine and fancy streetwear? Mercury Duo is the place to be. This brand is well known for its cute and cool styles for women, featured in all the top women's fashion magazines.
Whether you're looking for stylish blazers, flowing skirts or pastel dresses, Mercury Duo has got the goods. The brand aims to combine the world of fashion with Japanese traditions, taking its cue from both nature and urban life.
One of the best things about Mercury Duo is that its streetwear line is super playful and versatile. Whatever your take is on street style, there are so many options. With a hugely diverse range of clothing, you're free to create your own unique style.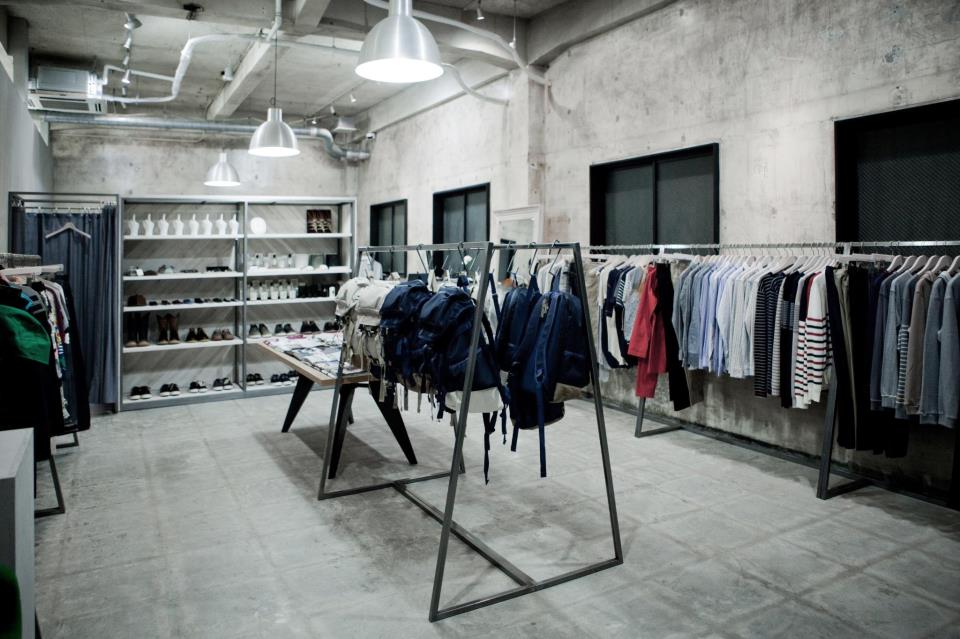 The Needles brand was founded in 1997 by Keizo Shimizu. The label is inspired by vintage American styles, with a hint of raw creativity. Some of the bestsellers include the Needles tracksuit and the Japanese-style shirts.
Shimizu started out with a store called 'Nepenthes', selling military and vintage clothing, plus names like New Balance and Ralph Lauren. Over time it became challenging for Shimizu to stock American vintage pieces (the factories kept moving overseas). To face that difficulty, Shimizu created his own brand to stock in Nepenthes.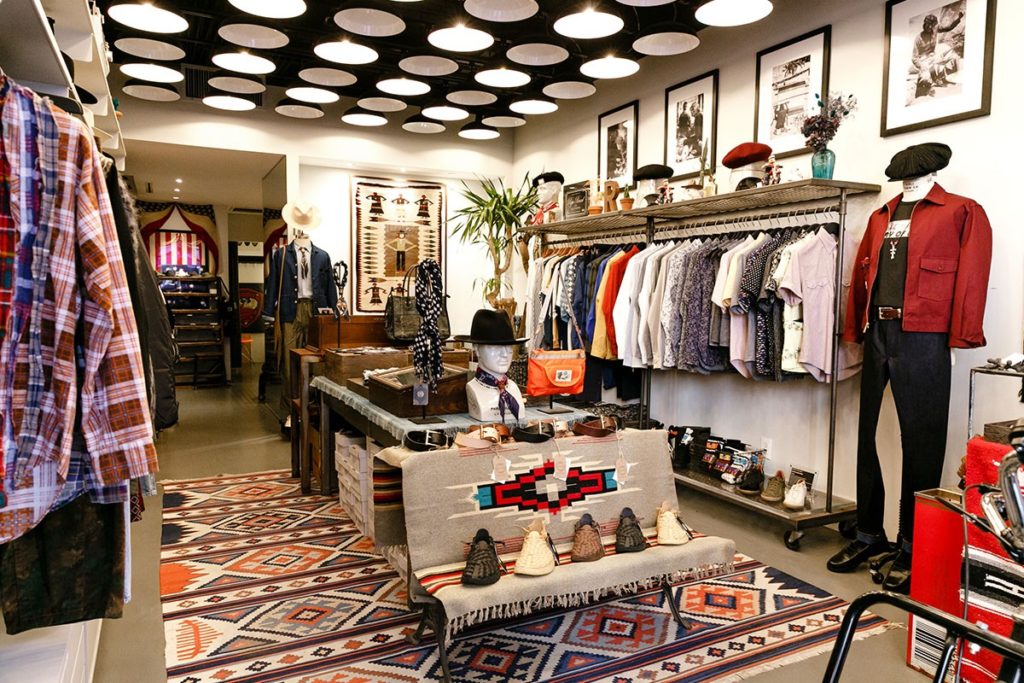 Kotcha Yokozawa is a Japanese women's brand, launched back in 2015. There are currently two lines that form the brand, 'To-Do' is the staple collection, and 'Somebody' is a line that is made with reusable products only. You'll find that these collections focus on layering, cut-outs, and edgy deconstructed designs.
Kotcha Yokozawa pieces have a beautiful 'unfinished' quality, there are plenty of bold colours that appear to have been cut and pasted together. If you're looking for a women's wear collection to turn heads, you've certainly found it here.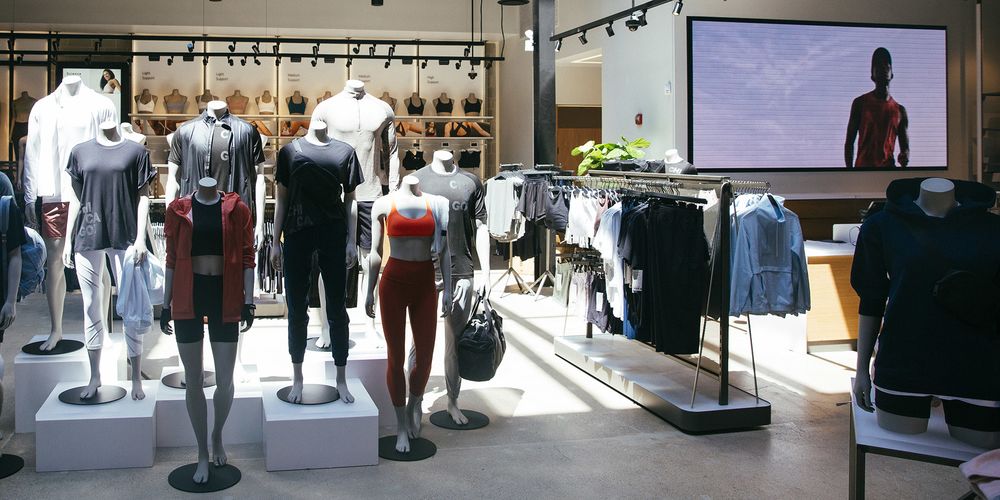 Everyone's talking about Fragment Design, the Japanese streetwear brand that takes things to the next level. Hiroshi Fujiwara is the big name behind these designs, he's also started plenty of iconic labels including Uniform Experiment and Goodenough.
Fragment Design is known for many high-profile collaborations, including Casio, Levis, Converse, Visvim, and Stüssy. You can bet that you'll find some uber-cool clothing from Fragment Design. Streetwear fans will just love these contemporary meets quirky fashion styles. With so much fashion experience under his belt, we wouldn't expect anything less from Hiroshi Fujiwara.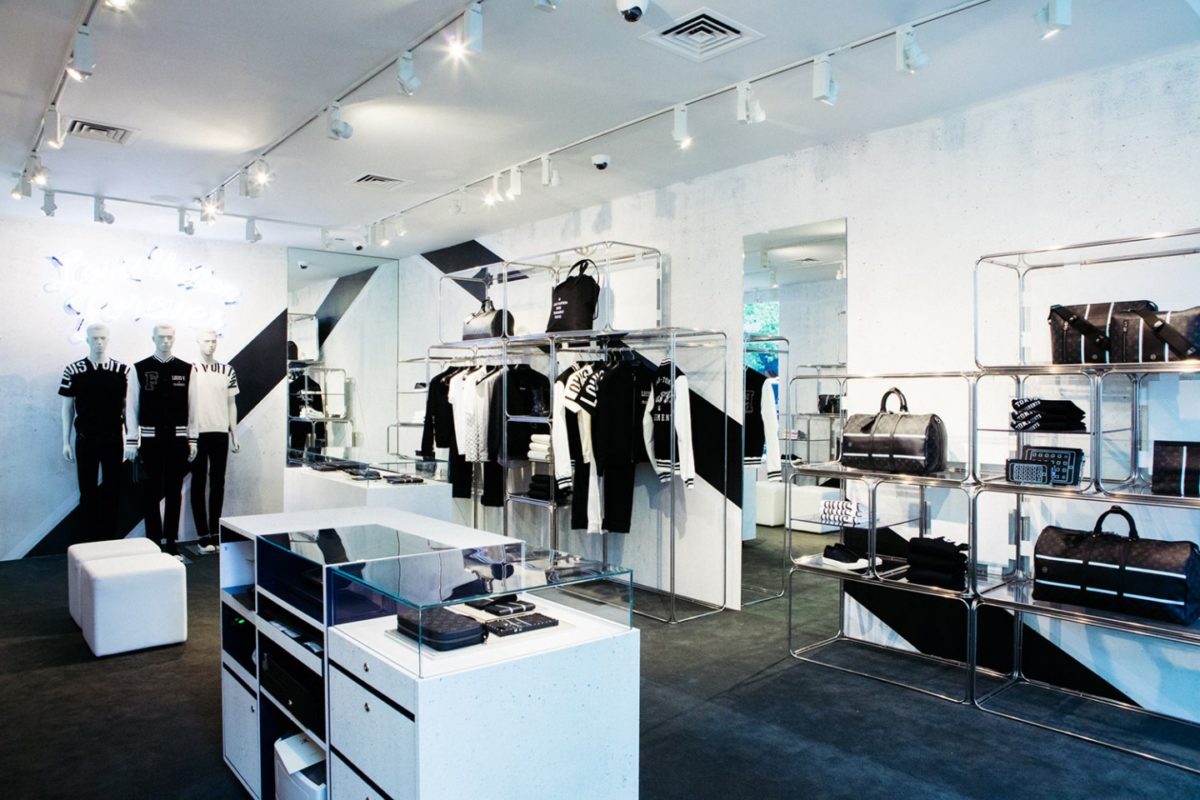 The Wacko Maria brand was created by professional footballers Keiji Ishizuka and Nobuhiro Mori. The company began as a Tokyo bar that later transformed into the Japanese menswear brand Wacko Maria.
The designs draw upon rockabilly and Latin American styles. Wacko Maria clothing is best known for embroidery, ornate shirts and large slogans. There's nothing quite like these styles, a real winner if you're looking to make a statement. The brand recently worked with Neck Face, the famous graffiti artist, designing an out-of-this-world street style collection.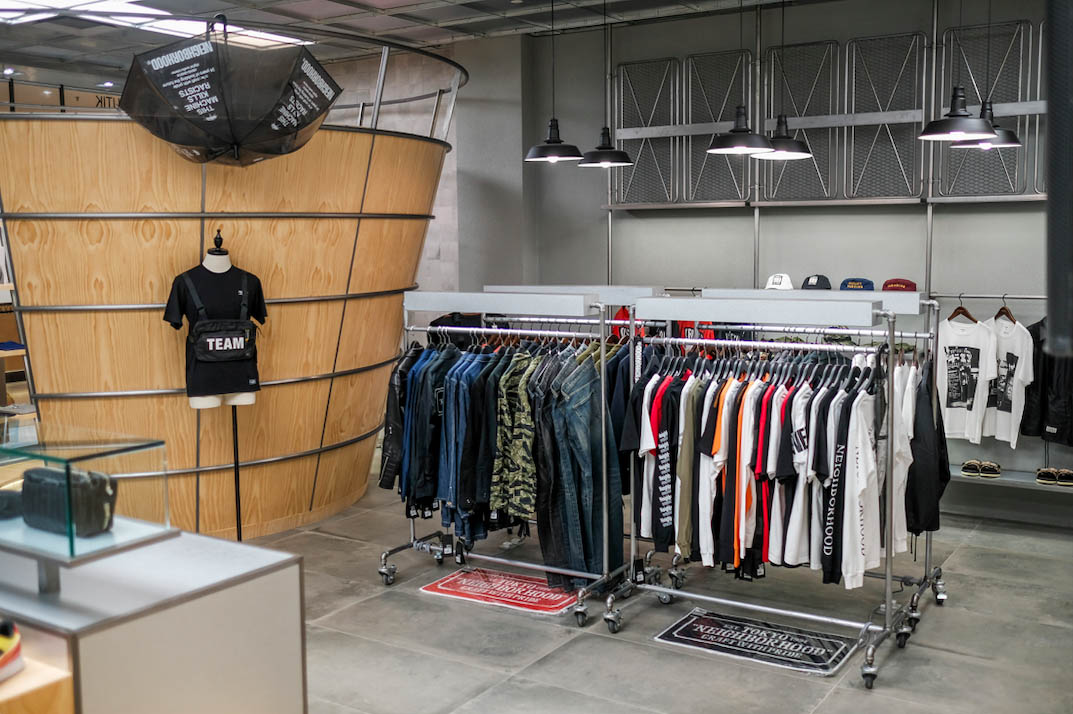 Fumika Uchida is pretty new on the streetwear scene, the brand was born out of a vintage store in Tokyo called J'Antiques. Here you'll find vintage-style clothes, with a contemporary edge. Fumika Uchida produces a distinctly feminine style of streetwear, there are plenty of flowing fabrics, taking inspiration from traditional styles.
If you're looking for current trends you won't find them here! Fumika Uchida focuses on being innovative and creating a whole new style. You'll certainly want to check out the dresses collection, whether you're feeling casual or looking for something more glamorous there are plenty of fun options to play around with.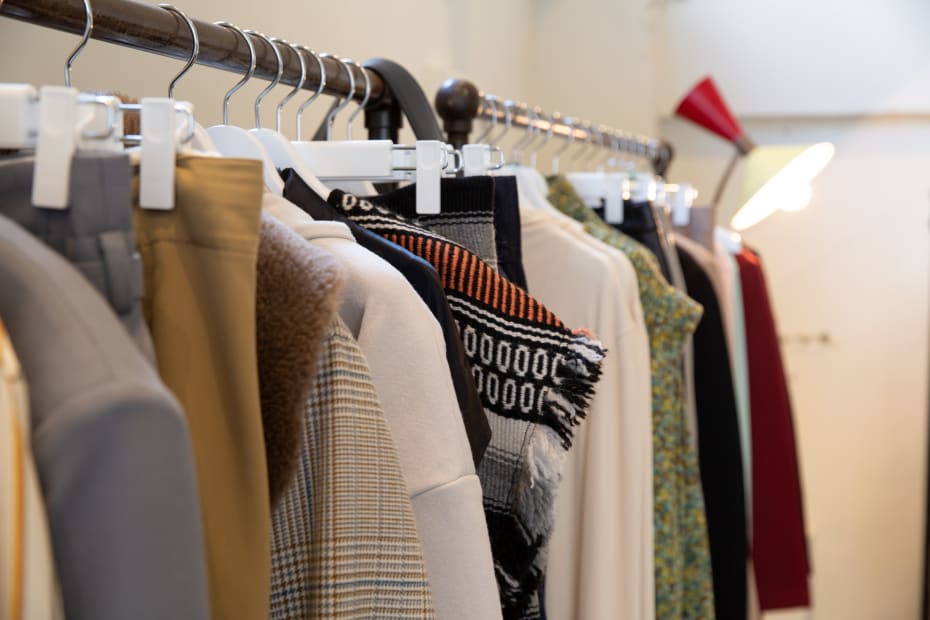 KIKS TYO is a well-known street style retailer, offering footwear, accessories, and apparel. You can expect a mix of contemporary streetwear and vintage styles here. Here you can find a range of affordably priced clothing, from hoodies and logo tees to hats.
The brand first became super popular when they released a sneakers collection that featured women in provocative attire. Since then, the sneaker collection has become a real hit in the Japanese fashion scene.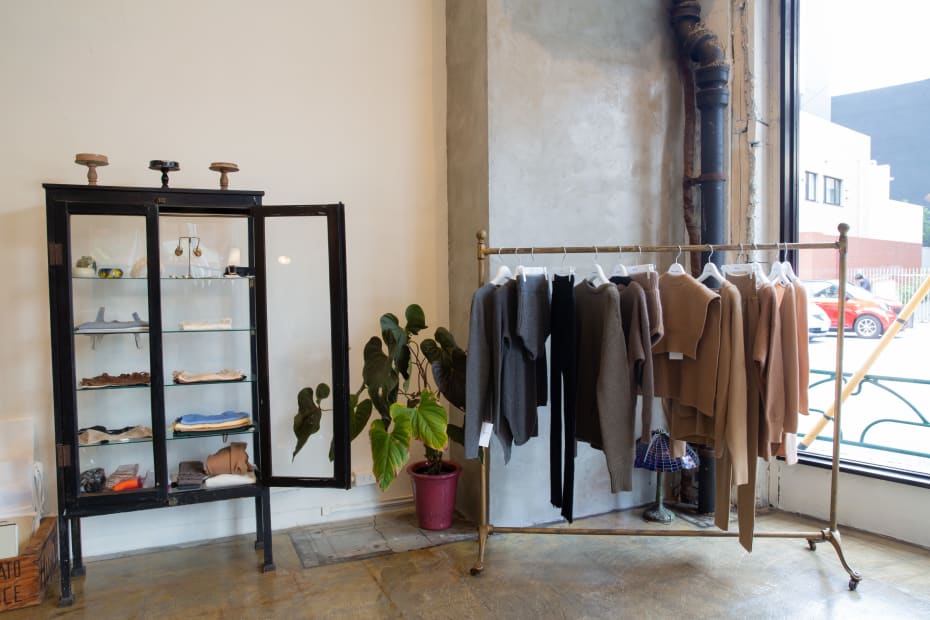 Miyagi Hidetaka is known for getting creative with shapes and patterns, if you're looking for streetwear with an artistic twist you'll really dig these collections. It's best to keep up to date on new releases (the popular couture sells out fast).
Fashion is all about finding your own style, and that's what these bold pieces are all about. Not for the faint-hearted, these unique styles will really make you stand out.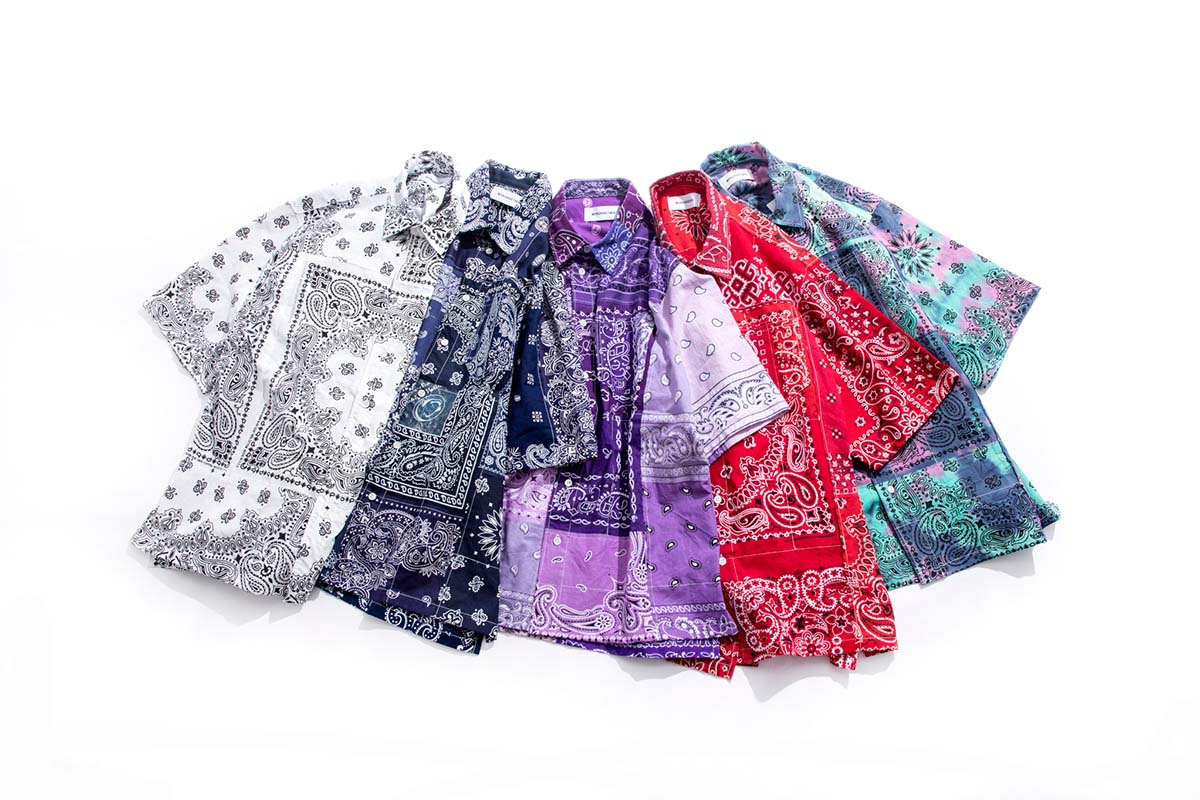 The Kapital brand is known for producing handmade, artisanal clothing. Toshiko Hirata is the talented designer behind this innovative brand. The collections feature lots of denim and experiment with various dyeing methods. This brand became popular based on its high quality and detail. You can easily spot a Kapital piece by the smiley face motif, or the patchwork prints.
Japan certainly has plenty of fashion options no matter what your budget or style. Fashion brands like these allow people to get creative and explore their personalities. You might prefer a vintage look, or something futuristic? Perhaps your style is a mismatch of several different looks? The affordable clothing brands in Japan offer plenty of ways to create your everyday looks.
When you're looking for something super special, the premium streetwear brands are the way to go. Whatever image you're looking to create, Japanese designers have so much inspiration to offer.