Top 20 Clothing Brands in USA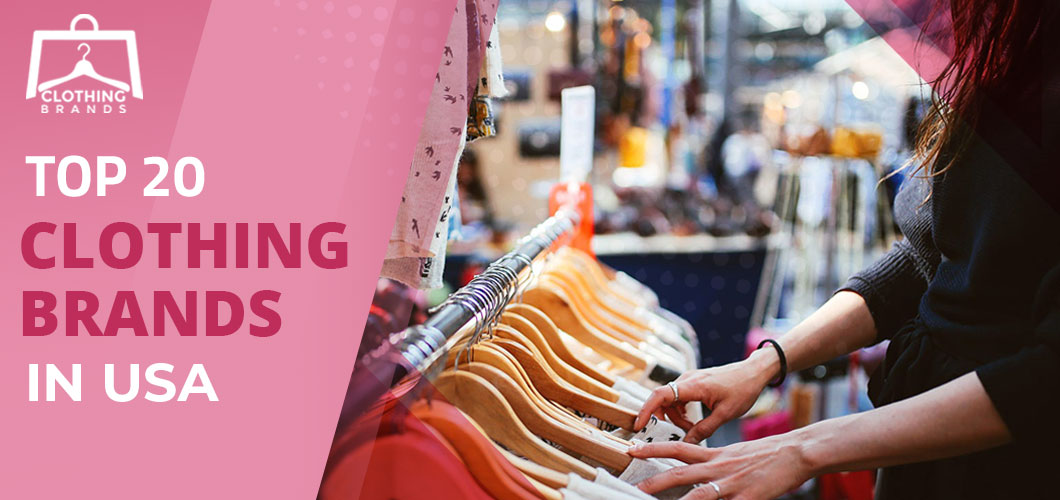 September 06, 2021
by Admin
When all is said and done, clothing is one of those things that can have a tremendous impact on our lives, for all sorts of different reasons.
With the right outfit on your side, you can withstand weather and environmental conditions that could otherwise have been a real issue. You can perform to the best of your abilities in sporting events. And, of course, you can look stunning and turn heads when you walk into a room.
Here's a look at 20 of the top clothing brands in the USA.
It's hard to find more than a tiny handful of brands out there in the world that have the broad reach and appeal of Adidas, or the "instant recognition" factor that's associated with this iconic brand's trademark three stripe logo.
Adidas is a go-to brand for anyone looking for stylish and high-performing hoodies and sweatshirts, not to mention T-shirts, shorts, leggings and more.
More than almost any other activewear brand, Adidas clothing is instantly recognisable, and the brand itself is associated with all sorts of accessories and subcultures. As the "3 Stripe Life" tab on the Adidas website should quickly tell you, there's a lot of weight to this brand and the style it encapsulates.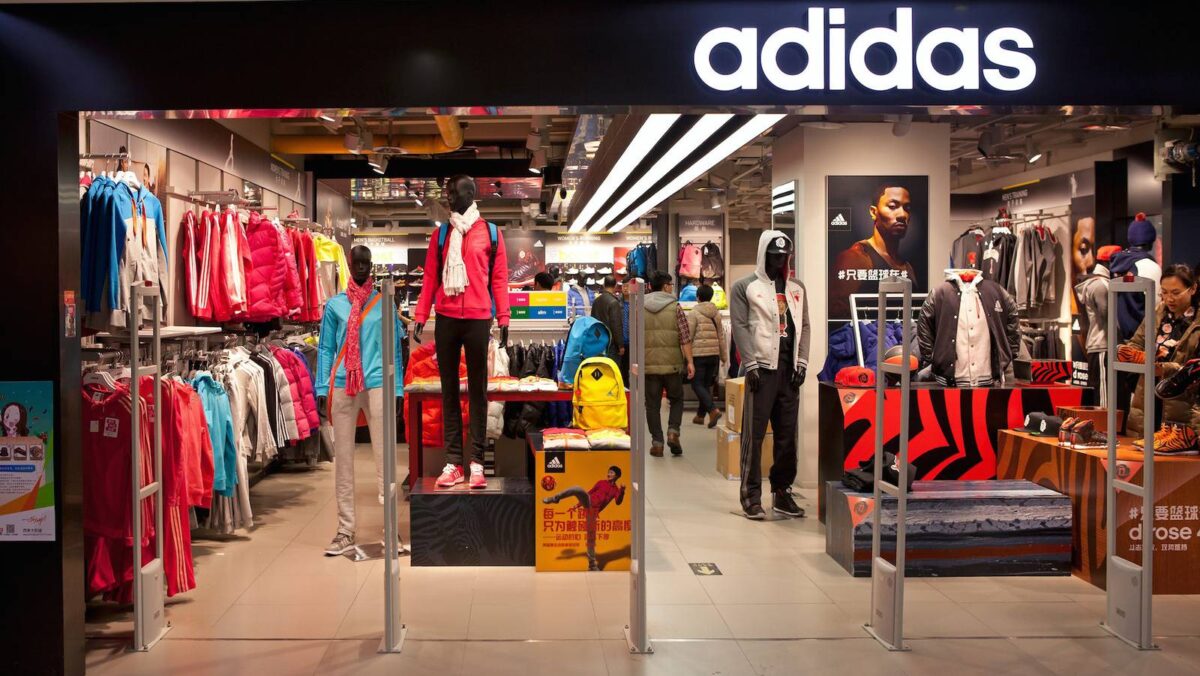 With one of the most instantly recognisable catchphrases and logos of any brand on the planet, and with a truly massive presence in the world of sportswear, it's inevitable that Nike would rank highly on any list of popular clothing brands.
Whether you're after high quality cardigans or T-shirts, tracksuits, leggings, or swimwear, Nike are bound to have something in their catalogue that is the perfect fit whatever it is you are getting up to in your everyday life.
Of course, a massive part of the Nike brand is their dynamic and famous range of footwear. Not only do Nike sell shoes that can help you to perform to the best of your abilities on the track, in the gym, or on the court, but many items of Nike footwear have become cultural fashion phenomena in and of themselves.
Nike Air Jordans and Air Force 1's, for example, are iconic in their own right.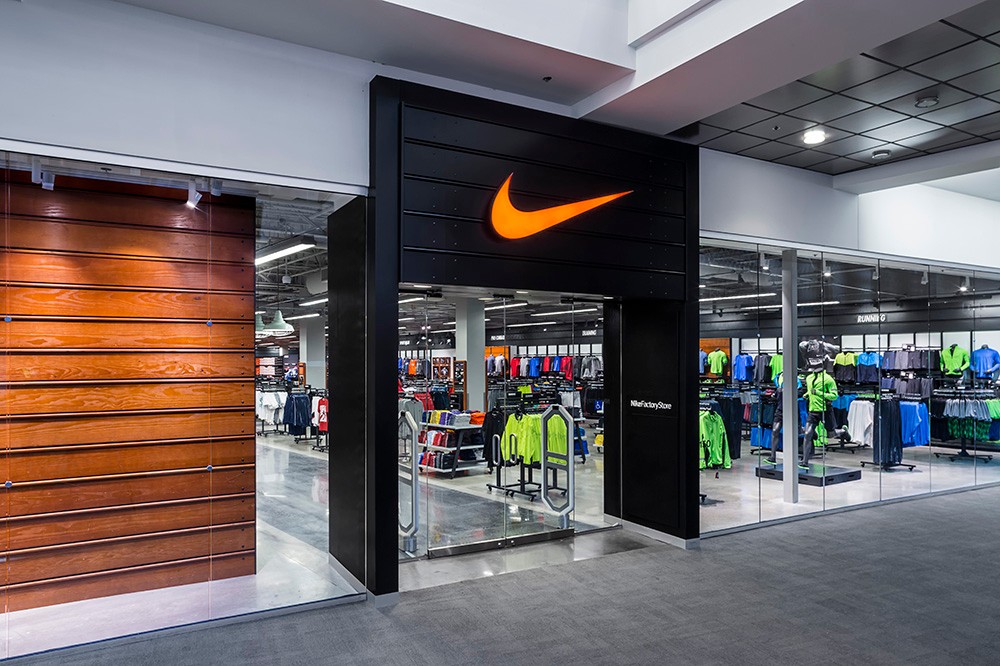 Tommy Hilfiger offers a variety of cosy and fashionable essentials, with their ranges including pure organic cotton knitwear, simple and flattering organic cotton T-shirts, blazers, loungewear and more.
Although Tommy Hilfiger primarily sells casualwear, the brand still places a certain emphasis on sophistication, fit, and understatement that sets them apart from some other brands that go for a more casual approach and feel overall.
Ultimately, Tommy Hilfiger is one of those brands that does a good job of combining comfort with simplicity and style, with the end result being a range of clothing that is suitable for a wide variety of different contexts and situations, and which has a unique and recognisable look.
Of course, as a lifestyle brand, Tommy Hilfiger also offers a wide range of different accessories, including bags, watches, sunglasses, wallets, belts, items of jewellery and more.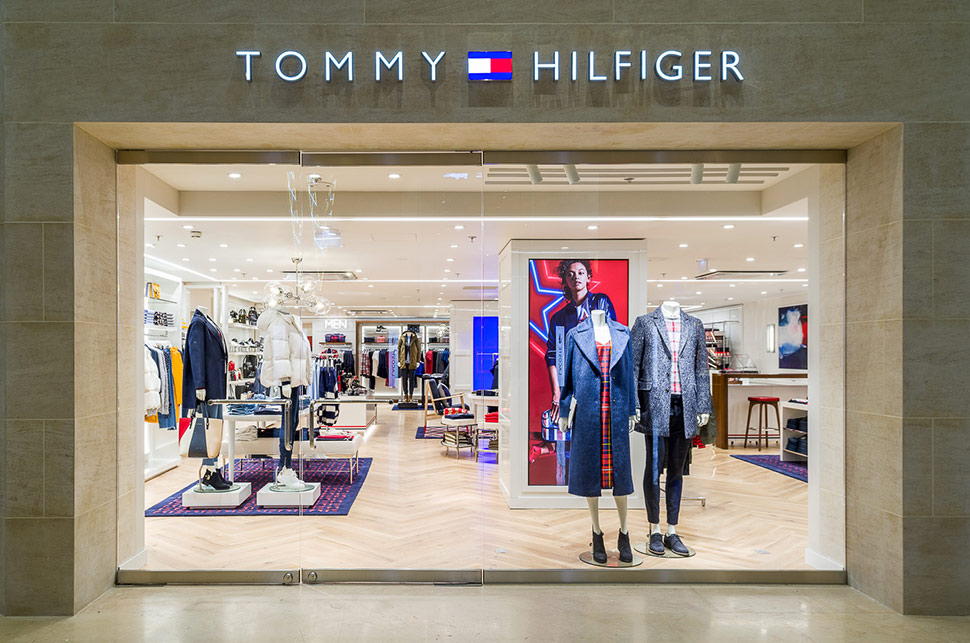 Levi's are easily among the most iconic and beloved items of clothing to be found anywhere on earth.
For decades and generations now, Levi's jeans have been one of the core staples of virtually every wardrobe, and have stood out as a cornerstone fashion feature in youth subcultures and movements, as well as a great hard-wearing item of clothing for anyone with a manual job.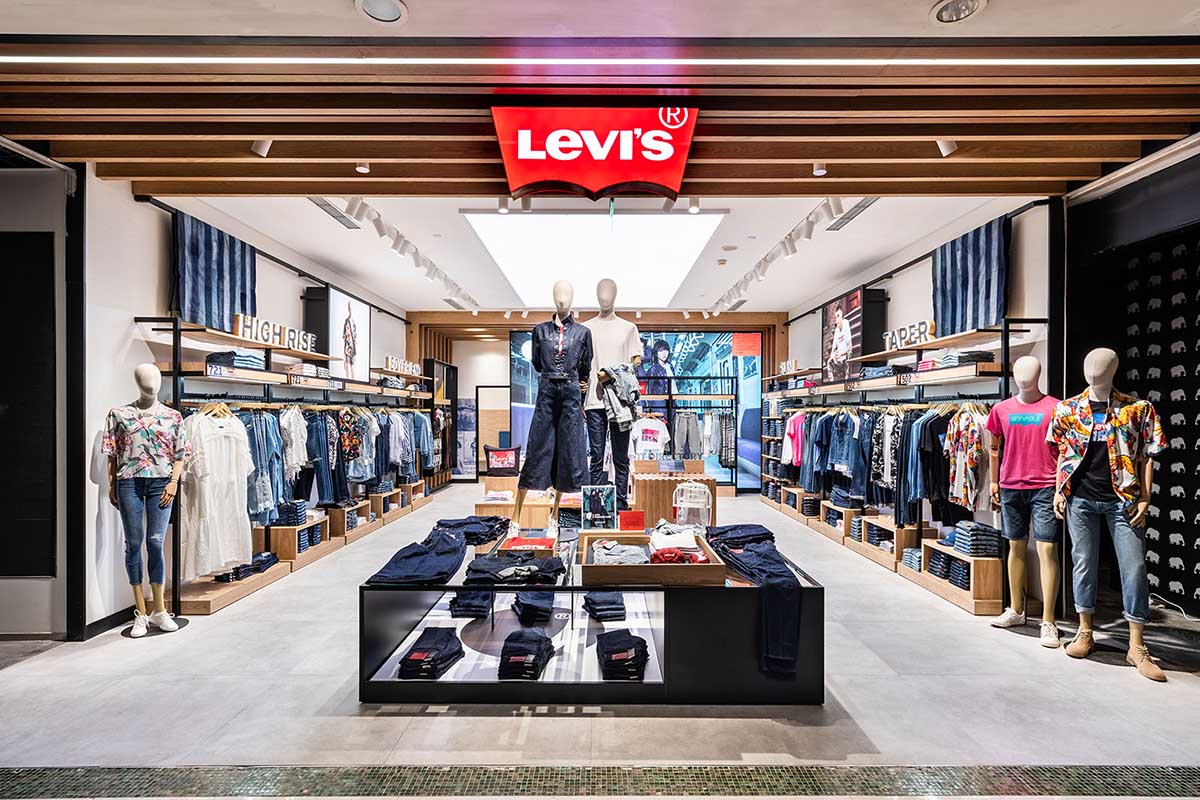 Today, Levi's are as iconic as ever before, and there's now a lot of variety on offer, ranging from the brand's famous jeans, to jean jackets, sweatshirts, shorts, and assorted accessories including belts, bags, hats and more.
Levi's also allows customers to customise their clothing orders, so that your next pair of jeans can have a futuristic and patterned finish or design, to make them that much more special.

Calvin Klein is a fashion brand with a global reputation for its clean, simple and modern style — with solid colours such as black and white, and form-fitting clothing being staples of what the company offers.
With Calvin Klein, everything from their T-shirts to their underwear and jeans fits in with the cool, modern and form-fitting dynamic that people have come to love and associate with the brand at large.
Calvin Klein are also well known for their excellent range of bags, belts and other assorted accessories which are high quality, understated, and do a great job of encapsulating and communicating the same design ethos that goes to inform their clothing lines.
When all is said and done, Calvin Klein is just one of those brands that have a distinct "look," and once you know what it is and have decided whether or not it's right for you, you won't be able to ignore it anymore.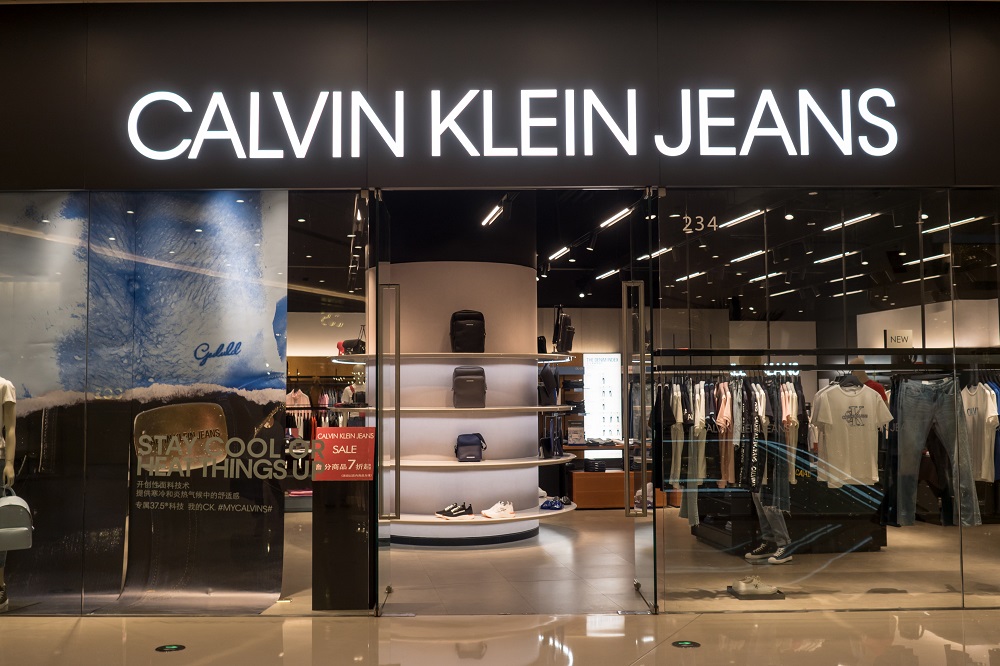 Zara is a fast-fashion brand which, reportedly, boasts the ability to develop new products and get them to stores in just one week, as opposed to the industry standard of approximately six months.
This company, originally from Spain, has a reputation for creating elegant, sexy and stylish outfits that would look at home on a runway.
Whether you're after a chic professional looking blazer, a pinafore dress, a long jumpsuit, or a form-flattering hoodie, Zara is likely to have something that's just right for you.
Although the company is primarily known for their range of women's clothing, Zara also offers a men's range, which includes a variety of shirts, jeans, suits and more that embody the same relaxed runway aesthetic.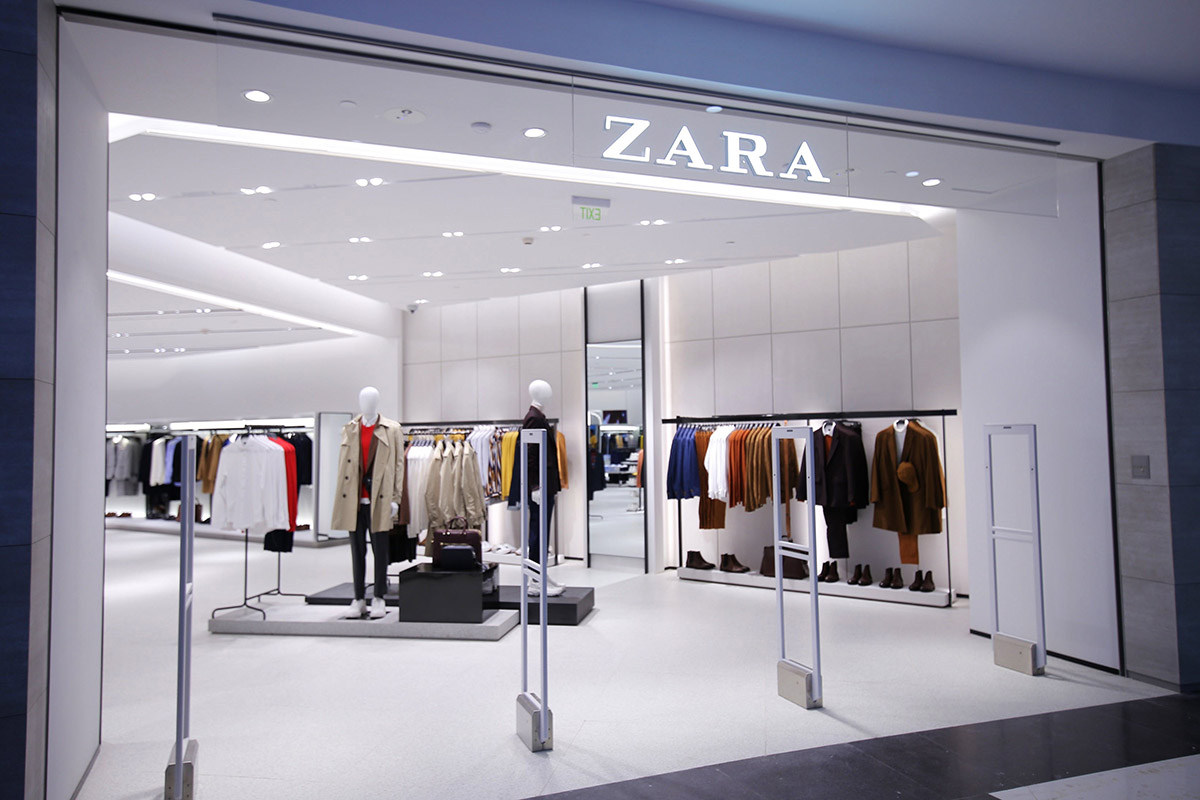 Founded in 1994, and with their shops originally designed to look like grocery stores, Old Navy have become a much-beloved and reliable clothing brand, selling a great range of casualwear with a fresh, relaxed and stylish look.
Old Navy offers all sorts of comfortable garments tailored to suit a variety of different fits and body types. In the Old Navy catalogue, you can find simple colour and graphic Tees, comfortable zip-front and pullover hoodies, polo shirts, women's swing blouses, dresses, jeans, and much more.
Old Navy is perhaps one of the most reliable stores out there if you're looking for a brand that offers you a broad range of different casualwear options, that can enable you to create a stunning wardrobe, with distinct looks and combinations for every day of the week.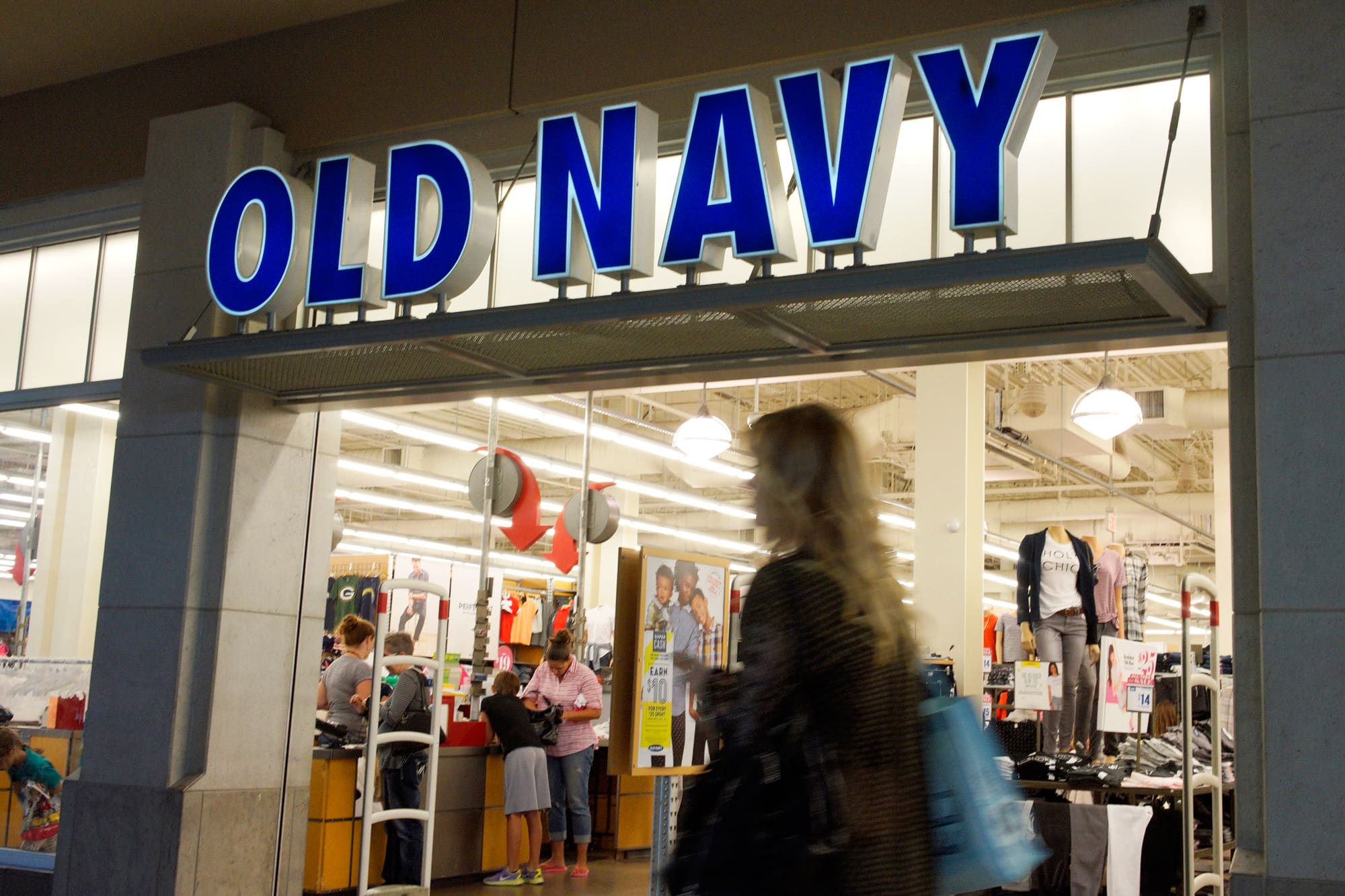 Converse are, first and foremost, a shoe company known mostly for their iconic Chuck All-Stars, that have taken the world by storm in recent times and are well established around the globe as a fashion staple.
Converse offers a wide variety of different shoes in their catalogue, including ones with more of an outdoor focus and beefier soles — such as the Run Star Hike — and those with more of a formal look — such as the Chuck Taylor All Star Leather shoes.
In addition to shoes that draw heavy inspiration from the worlds of basketball, skating, and youth culture in general, Converse also sell a variety of different items of clothing that embody a modern, relaxed, casualwear aesthetic. Here you can expect to find things such as loose-fitting graphic Tees, and comfortable pullover hoodies.
Converse also gives you the option to customize your own shoes before purchase, to make them more of a unique match for you.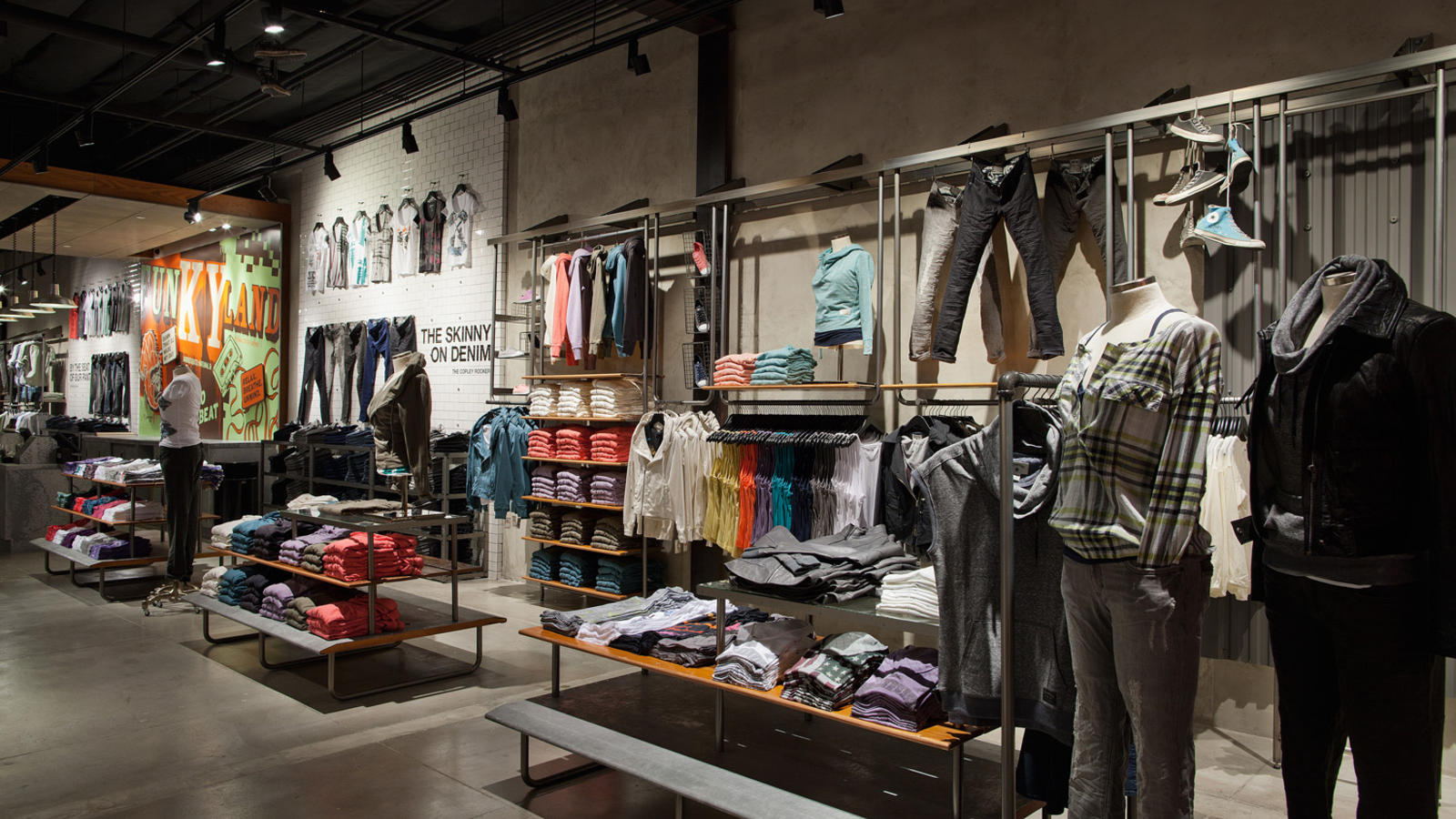 Polo Ralph Lauren enjoys an international reputation for their stylish, sophisticated and modern look — with their polo shirts in particular being enormously iconic, and standing out as one of the go-to items of clothing for anyone looking to embody a casual yet polished aesthetic.
As well as the iconic items of outdoor clothing to be found among the brand's selection, Polo Ralph Lauren also offers a comfortable and visually appealing range of loungewear items, including luxury hoodies, fleece sweatshirts, tracksuits and more.
For more formal occasions, Polo Ralph Lauren also sells stunning blazers, dress shirts, suits, formal shoes and much more — while also offering a wide range of accessories including fragrances, face masks, watches, sunglasses, bags, wallets and more.
In fact, Polo Ralph Lauren even offers a variety of home goods to complement your outfits — including, among other things, duvet covers and bed sheets, towels, robes and tableware.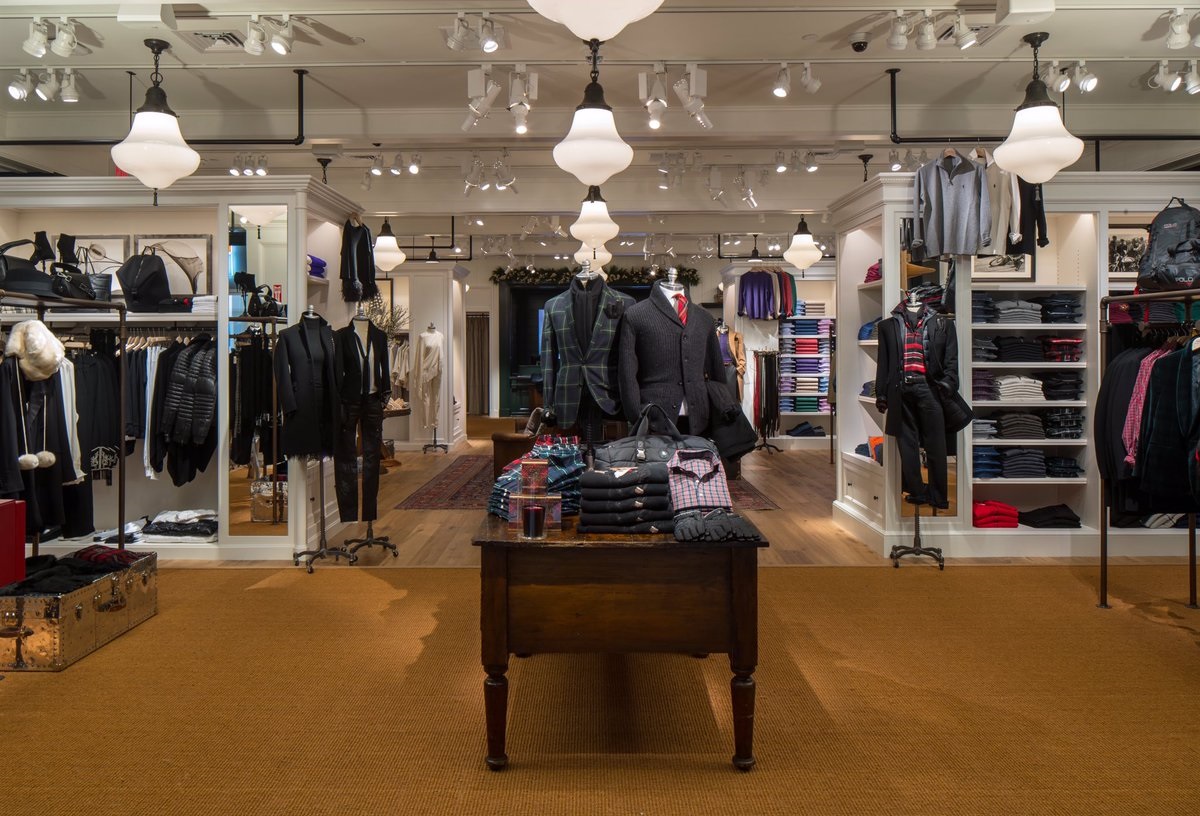 When it comes to clothing that's been perfectly designed to assist you in performing intense physical movements to the best of your abilities, there are few brands out there to rival Under Armour's reputation, style, and overall performance.
Under Armour is known primarily for flattering, form-fitting, breathable and sweat-wicking garments ranging from long sleeve to sleeveless tops, compression shorts, leggings, sports bras and more.
While the main emphasis of the brand is items of clothing that assist sports performance and make gym sessions more fun, comfortable (and stylish), Under Armour also features various items of casualwear that can be a great fit for all sorts of everyday situations, whether meeting up with friends, doing chores around town, or just relaxing in the comfort of your own home.
Hoodies, graphic T-shirts, jackets and more are all to be found on the Under Armour catalogue, in addition to stylish shoes that can serve as great everyday wear, while also being perfectly suited to your more strenuous pastimes.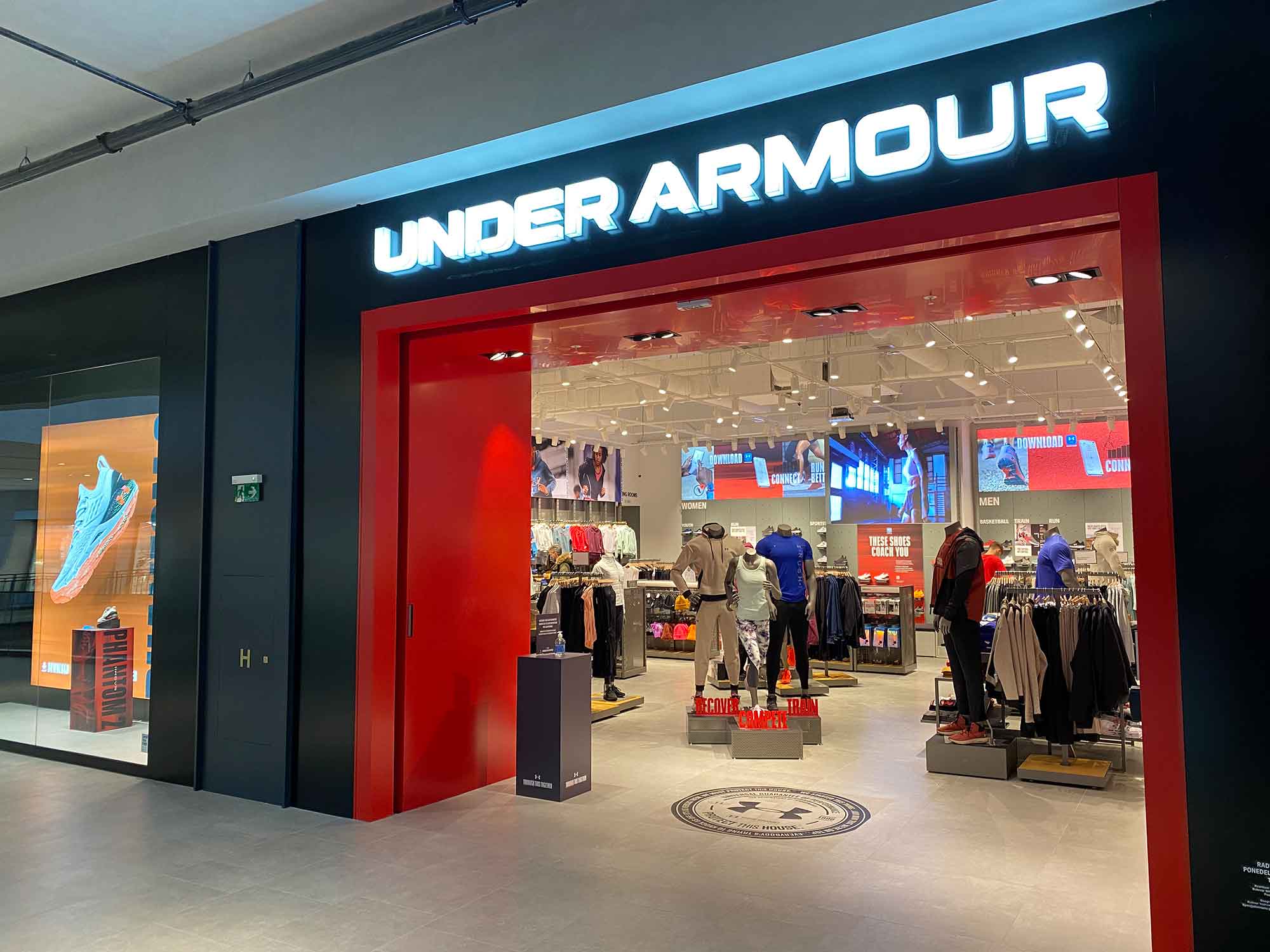 Abercrombie & Fitch are an all-American company and brand that have been in operation since 1892.
Today, they are one of the most famous and recognisable clothing brands around, and focus on clean, modern and preppy styles, as well as a hint of vintage Americana.
The Abercrombie & Fitch look is instantly recognisable, and is likely to be a great match for modern, fashion-conscious individuals who like sleek, elegant, and bright looks in their wardrobe.
Abercrombie & Fitch offer a wide selection of men's, women's and children's clothes, with garments ranging from everyday casualwear to pyjamas and swimwear, coats and jackets, floral dresses, and much more.
In addition to all of their famous and successful clothing, Abercrombie & Fitch also offer Fierce cologne and perfume, for anyone wanting to add that little bit extra to their personal presentation.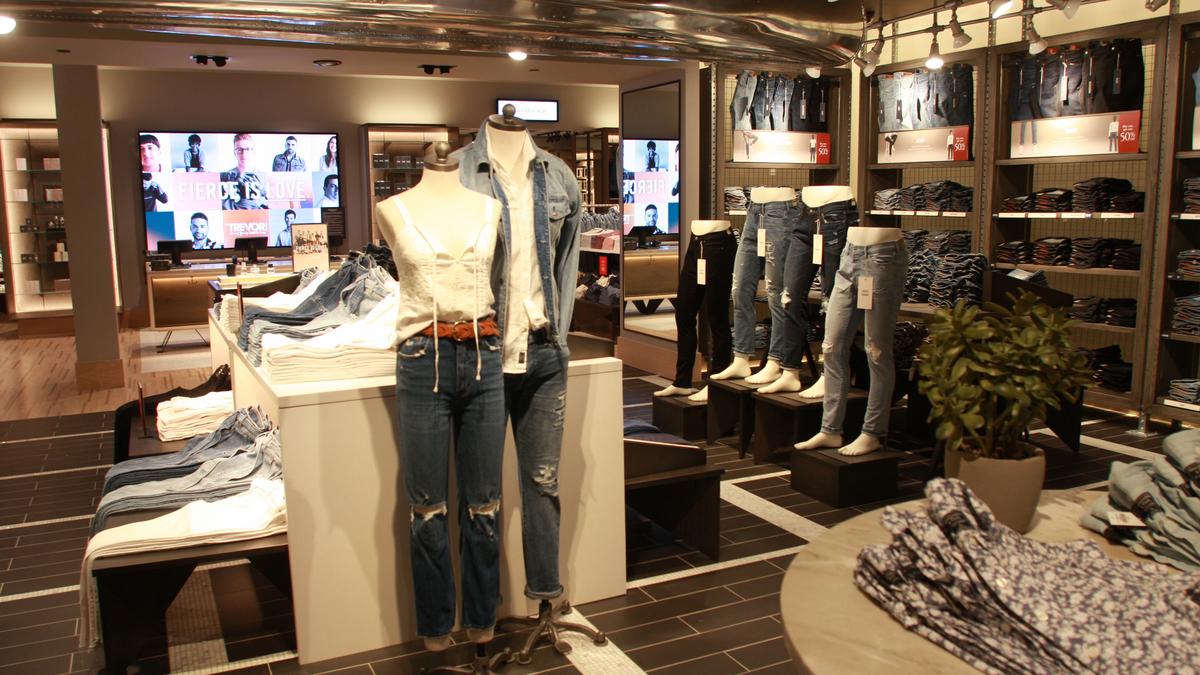 Hollister is a youth-focused fashion brand, based loosely around the lifestyle and overall aesthetic of subcultures such as the skating and surfing scenes. This brand is a great representation of a casual and laid back aesthetic that is easily recognisable and that will appeal widely to many individuals from a range of different backgrounds.
Hollister offers a good range of active and casualwear for guys and girls, in addition to a variety of cool jeans, and even cologne, perfumes, and assorted accessories.
Hollister is likely to appeal most to teenagers and young adults, and the brand's casual aesthetic — with elements that harken back to past decades — is best suited to those who like an easygoing approach to life that's reflected in their clothing choices.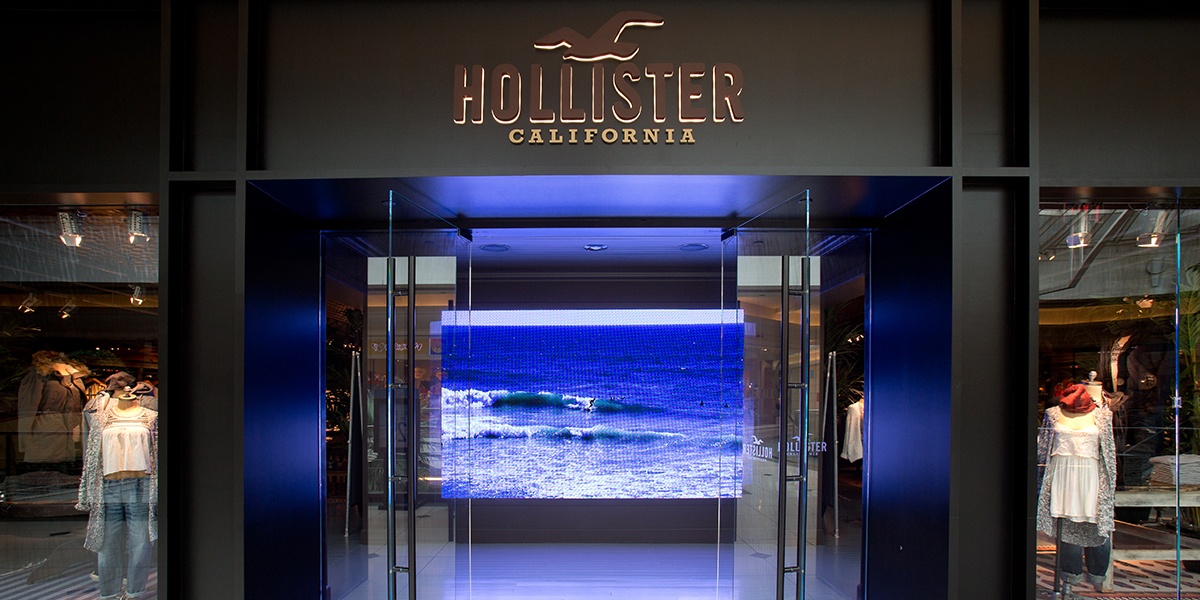 Have you ever looked at old safari photos and found yourself thinking, "wow, these people look really stylish?" Well, if you have, there's a good chance that some clothing from Banana Republic will be right up your alley.
In fact, the company was founded in 1978 as the "Banana Republic Travel & Safari Clothing Company," and with the specific purpose in mind of emphasising the safari theme.
Today, of course, the Banana Republic clothing catalogue is a lot more dynamic and nuanced, but you will still find the range is based around rugged, understated and vintage looks that are reminiscent of adventures in the great outdoors.
With the online Banana Republic Store, you'll find everything from elegant dresses and items of jewellery, to sweaters, jackets, polos, jeans, dress shirts, boots and more without the need to visit the brick store. Expect a consistent vintage undercurrent to this brand's style, reminiscent of the looks of the early to mid-20th Century.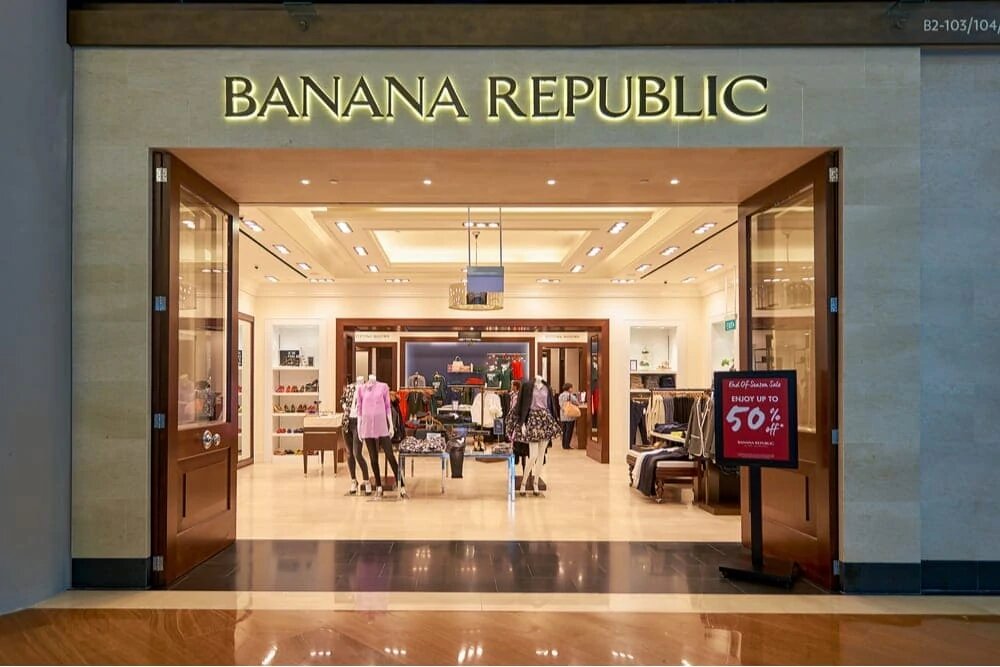 American Eagle is an iconic leisurewear brand for anyone who feels drawn to the casual look and feel of Americana, and a simple, comfortable — yet still timeless and visually appealing — approach to fashion.
As the company proudly proclaims, they are "rooted in authenticity, powered by positivity, and inspired by our community," and the looks associated with American Eagle apparel tend to have a very light, fun, and upbeat feel to them.
Simple graphic tees, flannels, hoodies, and — of course — jeans are some of the staple items found on the American Eagle catalogue, and you can also find a great range of hats, belts and bags, wallets, and other accessories on offer too.
The Aerie brand is also run by the American Eagle Outfitters parent company, and they make swimwear, lingerie and assorted intimate clothing for ladies of all body types.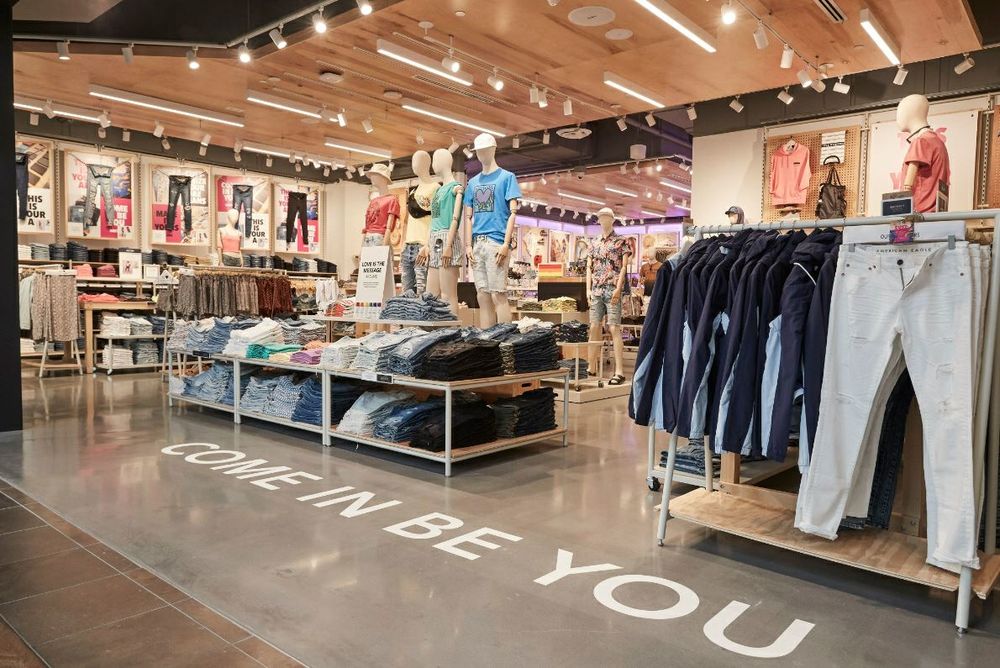 Is there any lingerie brand in the world as successful and famous as Victoria's Secret? Almost certainly not.
Founded in 1977, Victoria's Secret has long been a household name brand, offering some of the sexiest, sleekest and highest quality garments to be found anywhere.
Today, the company offers a stunning range of lingerie and undergarments of all sorts, tailored to suit women of all body types, with a vast range of different collections including Dream Angels, Body By Victoria, Incredible, Very Sexy, and much more.
In addition to the lingerie and undergarment side of the business, Victoria's Secret also offers a stylish selection of sports and loungewear, including tracksuits, robes and slippers.
As if that wasn't enough, the brand also offers luxury fragrances, accessories such as wallets and keyrings, tote bags, and more.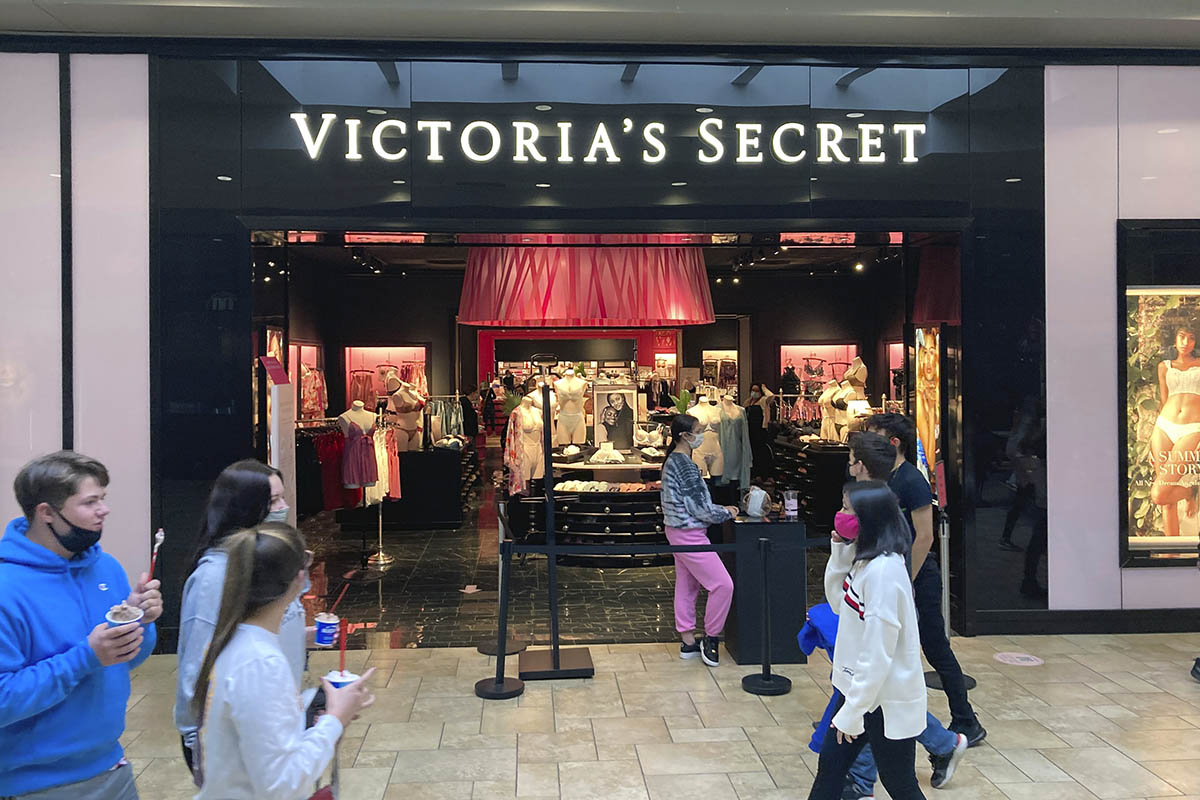 Founded in 1993 with six essential handbags to sell, Kate Spade is a brand that describes itself as standing for "optimistic femininity," and which today sells a great range of handbags, clothes, shoes, jewellery, and more.
For Kate Spade, a modern and sophisticated look and colour palette, with a "layer of polished ease," is what it's all about.
With this brand, you can expect dresses and other items of clothing and accessories that manage to seamlessly blend timeless vintage looks with modern trends and sensibilities, to create a catalogue filled with elegant styles that can help any woman to look and feel their best.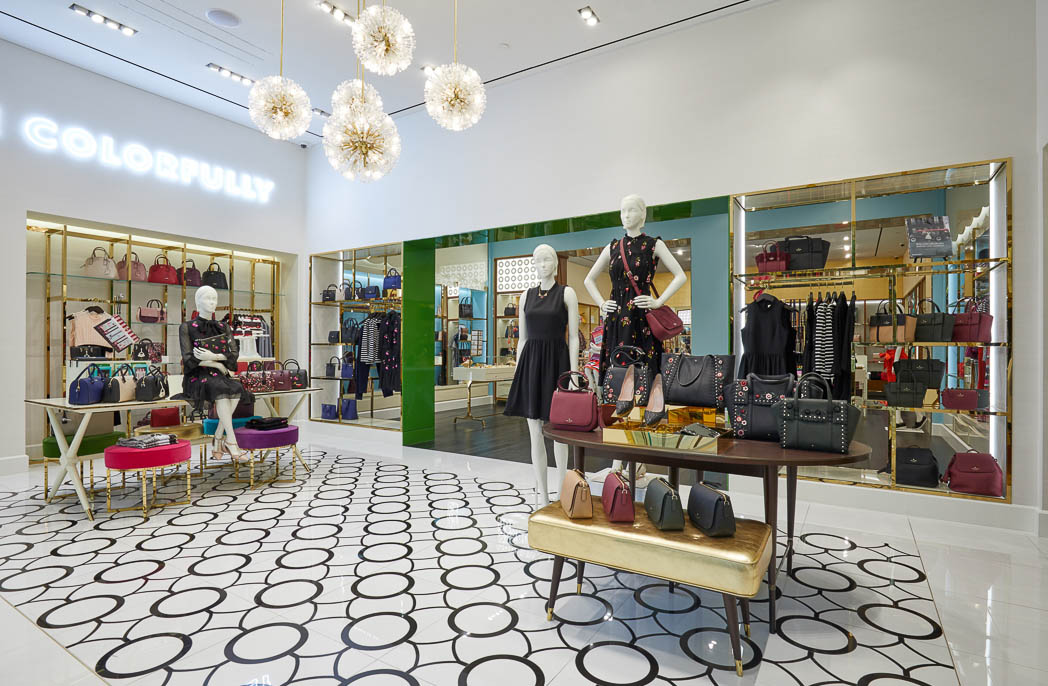 Eddie Bauer is a reliable clothing brand with a history that stretches back more than 100 years, to 1920, when the outdoorsman and guide Eddie Bauer set up a shop selling tennis rackets — and over time, other sporting goods and more.
Today, the Eddie Bauer brand features a great range of outerwear, including MicroTherm 2.0 Down Jackets, soft shell jackets, parkas, fleeces and much more.
In addition to their great range of outdoor clothing, Eddie Bauer also offers tents, sleeping bags, backpacks, and other high quality camping and outdoor gear.
Of course, the company also offers a great range of more casual everyday wear with an outdoor twist, including stylish flannel shirts, denim jeans, and even cosy sweatpants, pyjamas, and traditional slippers.
Whether you're interested in blazing a trail in the great outdoors, or are just looking for some traditional outdoor-style casualwear with a lumberjack aesthetic, the Eddie Bauer brand is certainly one to consider.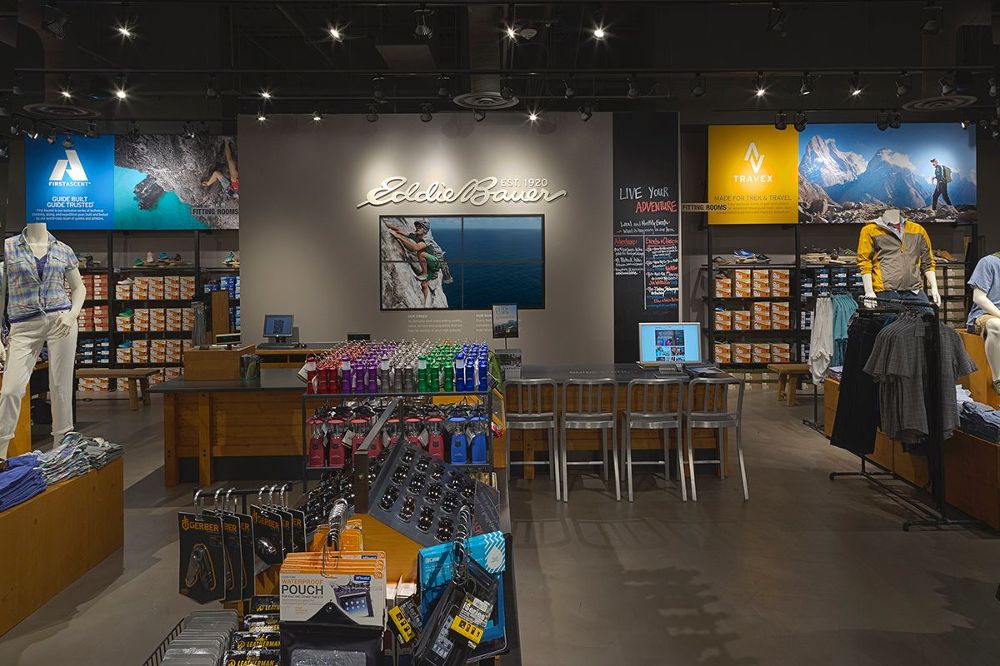 Vans shoes are iconic and are heavily associated with the skating scene, and with various alternative subcultures in general.
From skateboarding to surfing and BMX, Vans not only offers high-quality footwear with a timeless look that can help you to perform to a high standard at your pastime of choice, but they also have a broad variety of different clothing types on offer, ranging from cool graphic tees to simple and comfortable hoodies, tapered sweatpants and more.
Vans also offer great options for customised shoes, backpacks, and more on their website.
For anyone who wants comfortable, cool, and casual clothing with a bit of an edge, Vans are a brand that are likely to deliver and to provide just what it is you're after.
If you're into skateboarding, surfing, BMX, or similar activities, Vans are even more likely to be the right match for you.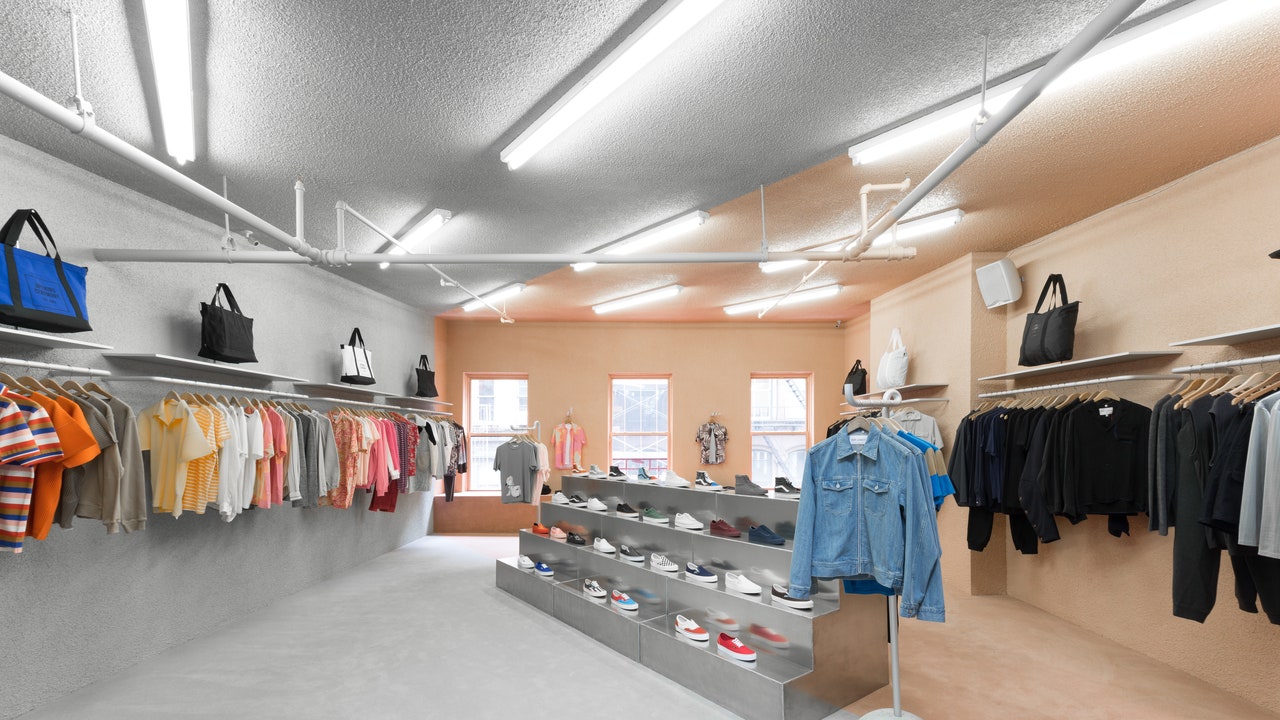 "Comfort without compromise" is one of the taglines used by The North Face, and this brand does an excellent job of working to combine comfort with functionality and understated fashion.
Since 1966, The North Face has been on a mission to provide the best gear for athletes and the modern explorer, in addition to taking proactive steps to help preserve the great outdoors, and encourage exploration and outdoor pursuits simultaneously.
The North Face has a fantastic selection of activewear for a variety of occasions, but items of clothing developed for helping the wearer to withstand rugged outdoor terrains are, first and foremost, what the company specialises in.
Whether it's insulated waterproof jackets you're after, warm fleeces, sturdy hiking boots, or even high-quality rucksacks and backpacks, this brand has everything you need for meeting the great outdoors head-on.
Of course, The North Face also has many items of clothing that are elegant, stylish, and suitable for everyday wear.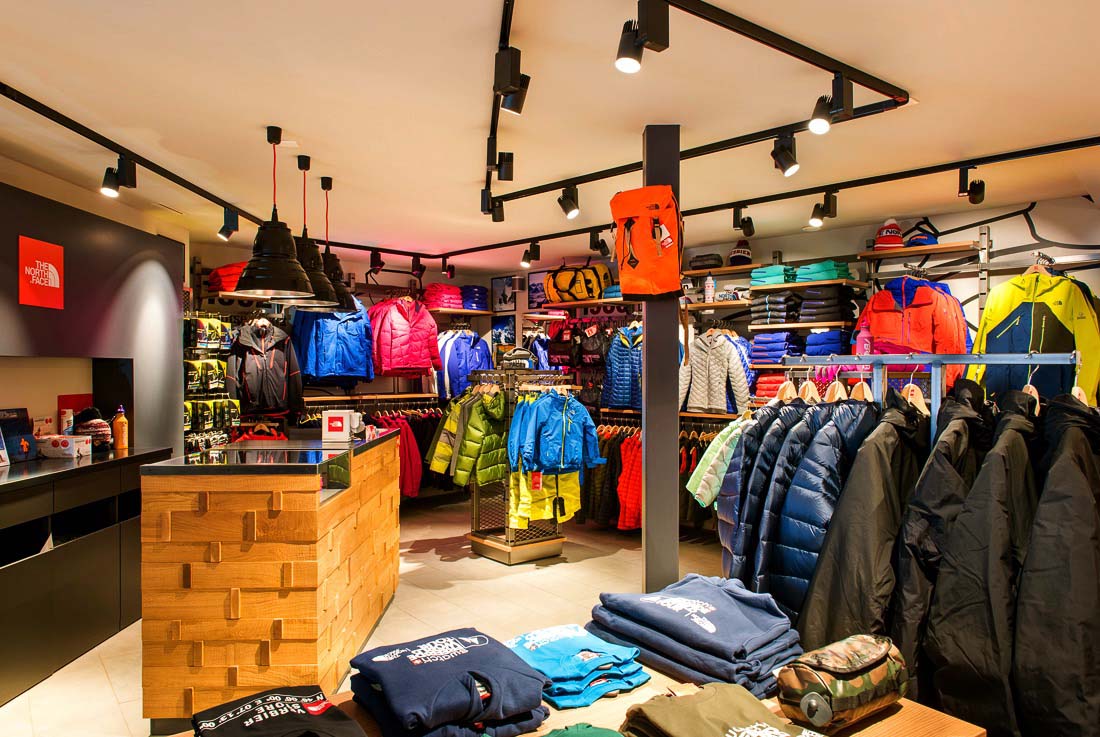 Sometimes, you just want a clothing brand – and items of clothing – that are highly customisable. This is one area where Fruit of the Loom really excels.
With Fruit of the Loom, printable T-shirts are a major selling point, and Fruit of the Loom is used to produce the high quality merchandise associated with many different businesses, clubs, and more.
This company has been in operation since 1851, when it originally produced cotton cloth and textiles. Today, Fruit of the Loom employs over 28,000 people around the globe, and has a great reputation for high quality colourful T-shirts and underwear, among other things.
For anyone who likes straightforward, comfortable, and colourful T-shirts and casualwear, Fruit of the Loom can be a great choice that can provide you with what you're looking for quickly, easily, and with as little fuss as possible.