How to Name a Clothing Brand?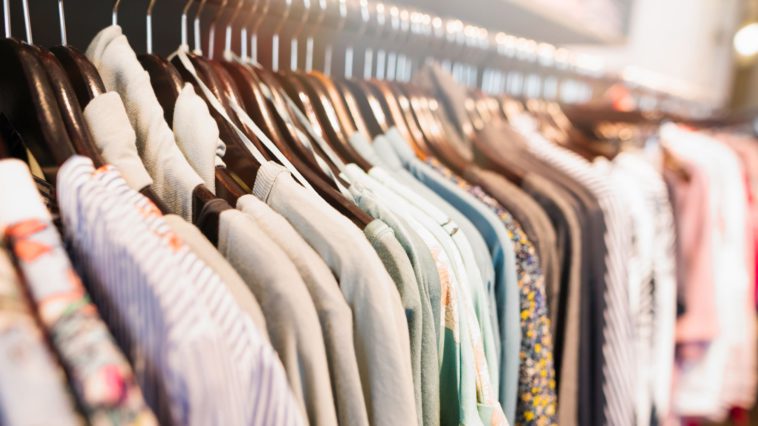 October 25, 2022
by Admin
The joy and excitement of starting your own apparel brand are matchless. From stocking the highest quality apparel items to building stunningly beautiful product packaging, all the tasks are of utmost importance. But, first of all, naming your apparel brand is a crucial step. It seems very easy to just give a name to a brand, but if you want to do it on a serious note, it is a nerve-wracking task. However, in this article, we will guide you on how to name a clothing brand that will work wonders for your business. Here are some tips to give such a name to your clothing brand that will create its supremacy and make its branding relatively easy:
The name should be a mirror of your clothing brand:
People will love the clothing items offered by your brand if your business name is catchy and stay in their minds for a long time. You should choose an unforgettable, easy-to-remember, and reflective name for your brand that speaks itself for the standard of clothing you are offering. If your brand name is capable of getting the customer's attention, then your potential buyers may believe that the clothing you offer is capable of turning the heads of onlookers. When your brand name stands out, people will believe that your clothing items will make them set apart from everyone else in their social circle.
Keep your targeted audience in mind:
While deciding the name of your brand, make sure to keep your audience in mind. Giving an irrelevant name to your brand isn't a good idea at all. Stepping out of the box while choosing a brand name for your clothing business doesn't mean choosing an irrelevant name. So, analyze and evaluate the needs of your targeted audience, conduct research on their psychological behavior, and then choose a name for your brand.
Consider the readability of your brand name:
Your brand name shouldn't be just attractive when written in papers or in magazines, but it should be really easy to remember for everyone. Choosing a tongue-twisting name is not a good option, and people leave that brand when they don't know how to pronounce its name. That's why you should choose an easy to remember & easy to read name that is attractive and spell-binding at the same time. You can test it by telling your friends, family members, and close relatives about the name of your brand and ask them after some time to check whether they remember the name or not.
Specify a brand name that does not lead to conflicts:
Before finalizing the brand name, you should make sure that it will not be associated with cities, religions, persons, or anything specific. This is because the association first looks good, but in the future, it may conflict with other brand names and create huge confusions that lead to many other losses. You should also check the domain name of your brand before finalizing it so that there's no other brand in the world that have a similar name.