Top Clothing Brands in Canada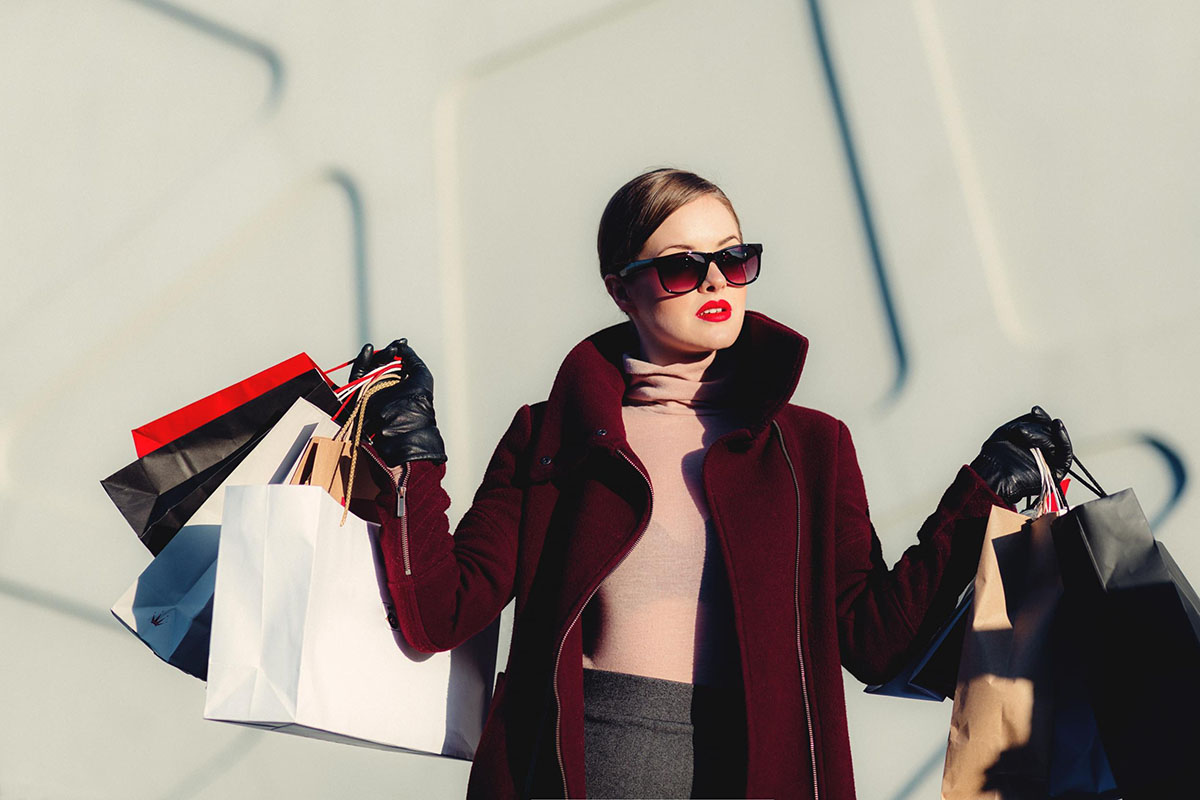 September 06, 2021
by Admin
Canada is known to have a snowy, cold and windy climate. But that makes for a perfect recipe for some of the best clothing brands. Not only do you get practical fashion which you can wear and feel comfortable in, it's also going to last for a long time.
Fast fashion is nowhere near as big a problem in Canada thanks to this. However, it's not always purely about the practicality. Canadian fashion has made leaps and bounds in the style department and this has put some pressure on the market down south. Thankfully, we're here to explore some of the top clothing brands in Canada for all your needs and tastes.
Perhaps the most quintessential Canadian clothing brand is Canada Goose. It's known to major in winter wear, making puffer jackets and fleece jackets that you can wear in subzero temperatures. Puffer jackets are worn by those who climb icy mountains like Mount Everest, and the puffer jackets which Canada Goose produce can be worn in temperatures well into -10-20 degrees Celsius.
They make both under layers and top layers. The colors you mostly see are traditional, blue, grey, green and beige. A lot of the clothing style you see, has its roots born in the UK, especially in the colder parts of the country, i.e. Scotland and the North of England. They also make winter hats as well as lightweight jackets. The style can be best described as subtle, practical and typically Canadian in it's choice of material and design.
An odd choice of name, but it's one of the best unisex brands in Canada. They're located in the windy city of Toronto and there's all sorts of good things about them. Firstly, they engage in Fairtrade. They buy materials from local people from around the world, making sure they are paid fairly and treated fairly too. You can consider their style a little bit more adventurous than Canada Goose. They utilize all sorts of modern colors such as crayon orange, pastel pink, frosted purple, etc.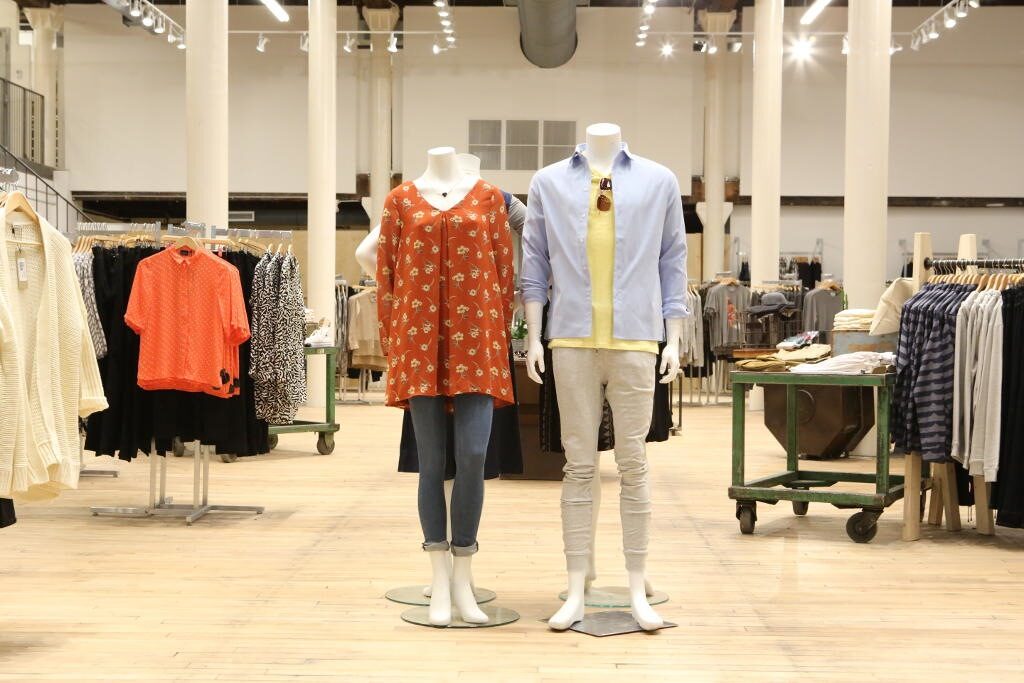 It seems like their main go-to clothing is underlayers. They make recycled material fleeces which they like to pair with sweatpants. It's not quite a loose fit, it's not quite baggy, but it's a really comfortable fit. You can tell the design is made to be just snug enough, great for autumn and winter if you like to layer up and head into town for a hot restaurant meal.

Smart streetwear is how best to describe United Stock Dry goods. Casual shirts, slim jeans and slick jumpers are the main goods they sell. It's a really young brand, founded in just 2012. It too is based out of Toronto and it takes heed to the local demands. The materials are mainly cotton and wool, so you're going to be warm in their apparel.
The best way to describe it is minimalist but it also does nod to the usual classic styles of Canada. It's not quite oversized, it's just a little thicker which in turn gives the clothing structure and distinct lines. Crucially, they don't sacrifice function for form, allowing their clothes to be worn for nights out on the town and also maybe to a house party. Although their products are made in Canada, they do utilize fabrics made in Europe such as Merino wool and refined cottons. They also use Japanese materials, mainly cotton.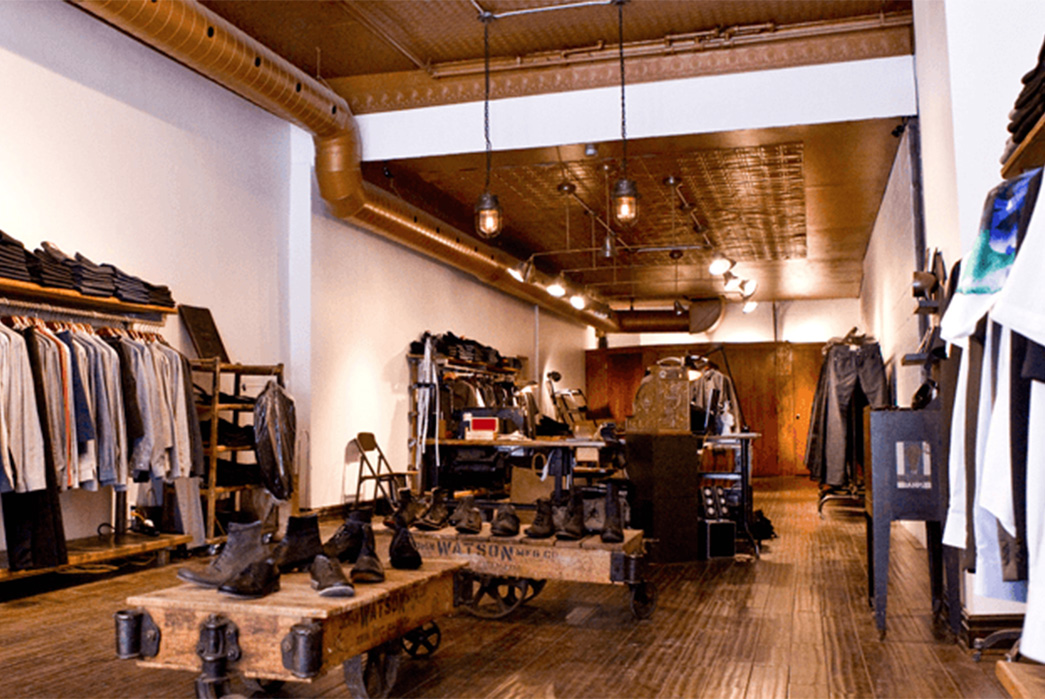 Founded way back in 1856, this is one of the most recognizable brands in Canada. Everyone knows about Stanfield's because they make some of the best men's wear in the country and so much so, that even the upper states of the southern neighbor care to buy their products for the autumn. They make some great boxers, they fit snug and they support you in the right places. They have two collections in this manner, the X collection which is for casual boxer lovers and the Air collection which is super supportive.
They also make long sleeve tops, jumpers and stuff you would wear over a t-shirt for autumn. V-necks and crew neck jumpers are quite popular from Stanfield's. They also produce sweaters and hoodies. Unlike some of the other top brands we've already noted, Stanfield's doesn't specialize in mainly triple digit price tags for their clothes. They're super affordable, great quality and they're made in the typical Canadian style i.e. subtle, sleek and strong darker colors. They were a small company for a very long time, but they have grown into being one of the leading brands in the country.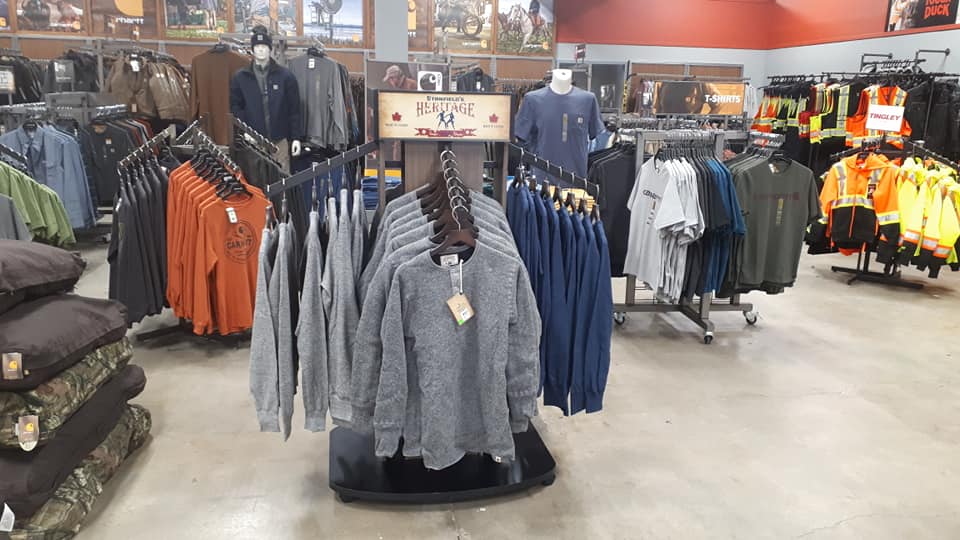 Founded in 2010, it's one of the youngest brands on this list. Like many small businesses, it was born out of a backyard shed area. The company has kept growing for a reason, as it has provided all types of clothing for different types of people. It's mainly for the smart woman, making blazers, smart dresses, and shirts which you can wear at work. The brand makes these smart casual clothes fashionable, something you can wear out in the city while shopping with your friends, or as you run a business or team at work.
The colors are quite adventurous for a Canadian brand. Yellow, red, bright blue, and lots of oranges and greens. This brand is for someone who wants to be noticed for their daring clothing, who wants to look professional, and someone who just wants to set trends. The flared pants, bright blazers, and flares sleeve shirts go well together. It just fits, allowing the brand to carve out a unique style and look.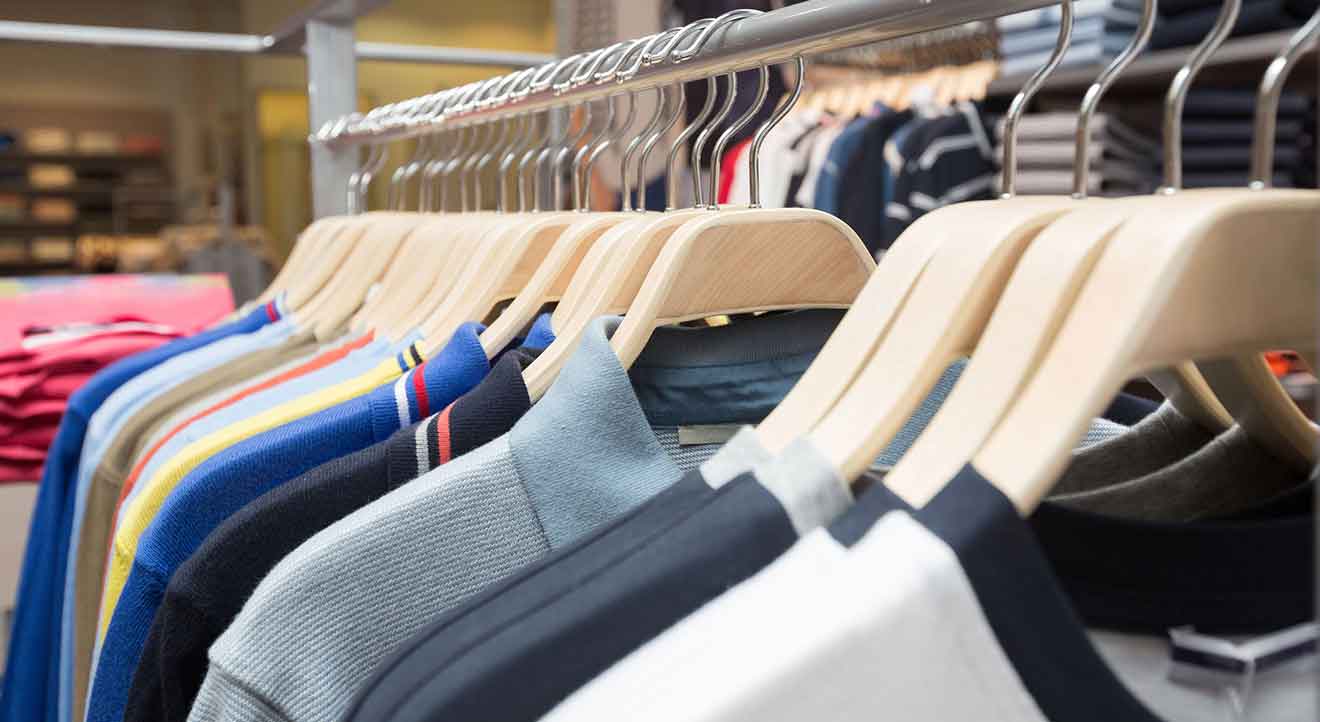 Mainly urban chic clothing, this brand is best known for its smart jackets. They often come without a good one, but the collars and the design are pretty unique. Short collars, and dark colors, the jackets they make are a little bit like the European style you see worn in France over the autumn. However this is Canada, so you would expect to see some thicker jackets too. For their fall and winter collection, they have made thicker hooded jackets that are a mix of bomber, puffer, and longer coats that you would see in Western Europe.
The colors are very subtle, dark and masculine, pretty much in line with what you see around the country. They make some rather unique trousers too, or bottoms as they say. They're a mix between chinos and jeans. The chino fabric and the more urban denim design go well with their jackets. It's got kind of a mysterious, dark, urban sprawl vibe. Honestly, one of the most fascinating brands in Canada.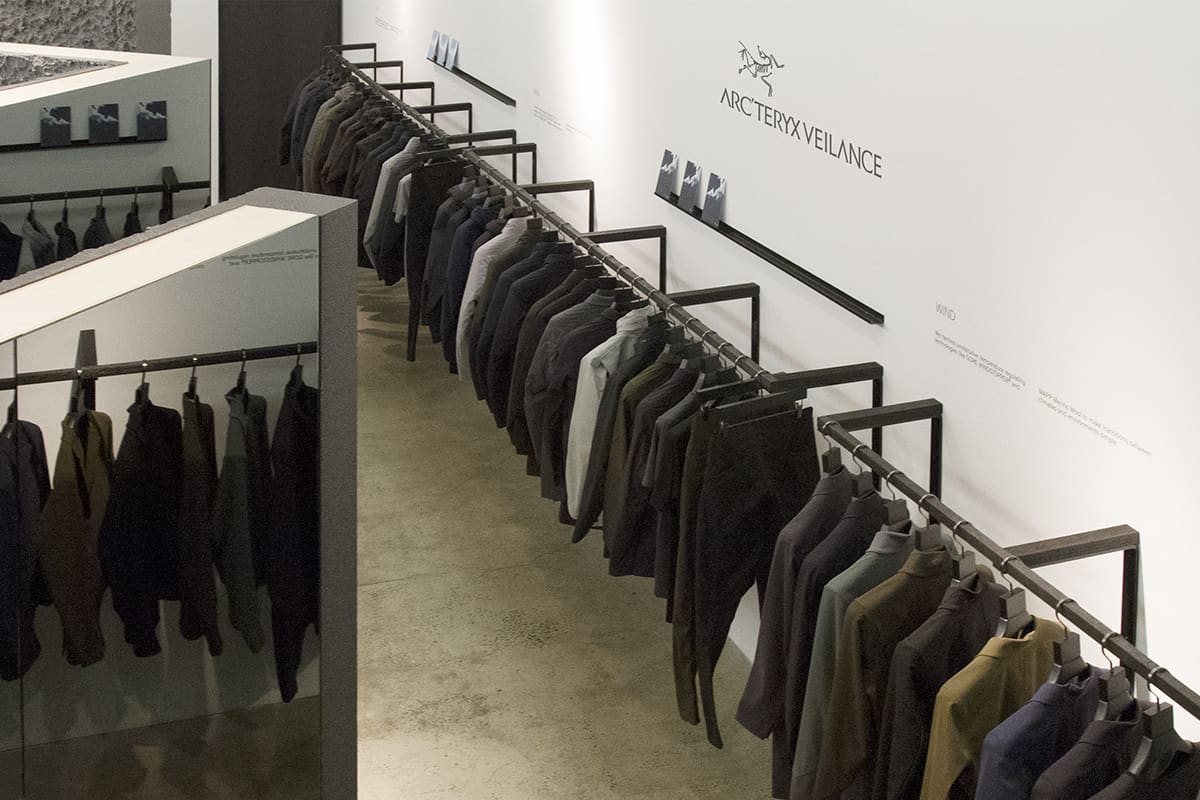 Another clothing brand based out of Toronto. There must be something about the city that attracts the best clothing brands in Canada for some reason. As you might expect by the name, they make sports clothing. They make lightweight jerseys for those of you who love to play basketball and don't want to be drenched in your own sweat at the end of every game. As you might imagine, the style is very subtle. Can you spot a trend here? Canada has a unique style, but their love of dark masculine colors is very British. You see a lot of dark, brooding shades in the UK and it seems like that ethos and approach to fashion and style has made it's way over to snowy Canada.
This brand also makes women's sportswear, which is just as good as the men's. Usually you get brands that traditionally only focussed on one gender, but they grow and then begin to make the other gender's clothing and it's a disappointment. Luckily, this brand doesn't skimp out, the quality of both men's and women's clothing is superb.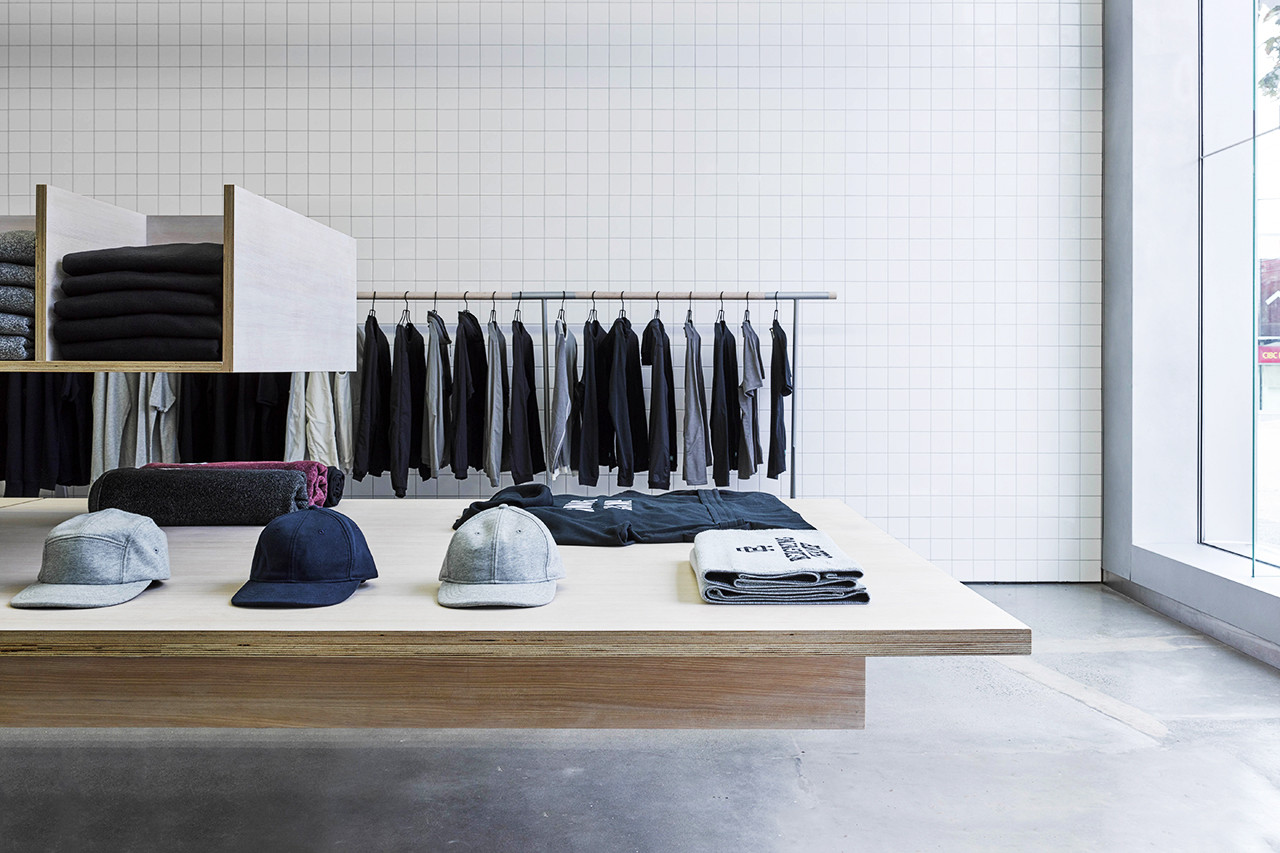 For those of you that love chic collection clothing, this is the brand to suit your tastes. It's quite the brand, with purely unique almost one-off products. It's an exclusive brand, for those that can afford its products. They are almost always in the triple-digit range, right down to their t-shirts. Made from good material and the quality is great. There's only one way to describe them and it's bourgeois. They make clothing that is fit for the urban scene. They love stripes and if you are someone that can't get enough of faded colors, they're going to suit you just fine.
The issue is, they don't sell their own products on their website. They just have collections on their website which you can browse and admire, but you have to go to wholesaler brands such as End Clothing to find their items. On the other hand, you might be fortunate to get a discount or a sale so the clothes become a little more affordable. If you have the cash to splash, it shouldn't be an issue for you anyway.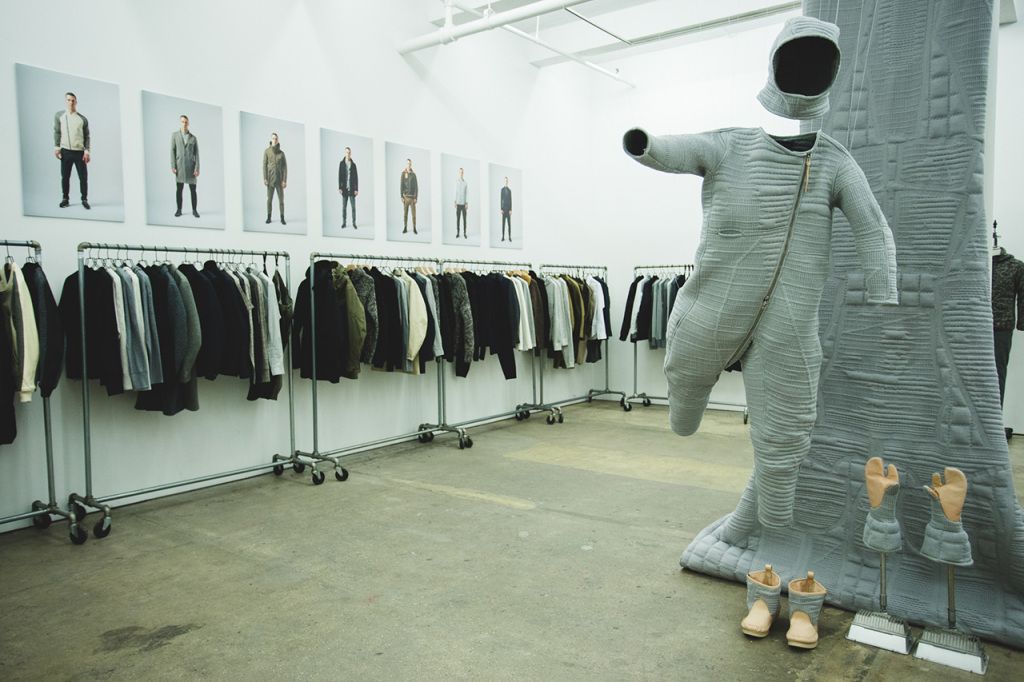 They make practical clothing, such as backpacks, duffles, hip packs, totes, etc. the style is very outlandish, with bright colors such as pink, violet, yellow, sky blue etc. The patterns and designs are also very unique, with space patterns, chequered squares, and duo designs with different and sometimes opposite colors.
Their backpacks and suitcases are very popular for two main reasons. Not only are they stylish, with totally unique patterns, designs and colors, but they are also made very well. The quality cannot be denied for this brand. Herschel also makes some of the best duffle bags which are strong and can withstand a little bit of punishment. If you are an affluent traveler or someone who just likes to go on holidays in fancy resorts, your luggage and bags won't look out of place in any 4 or 5-star hotel.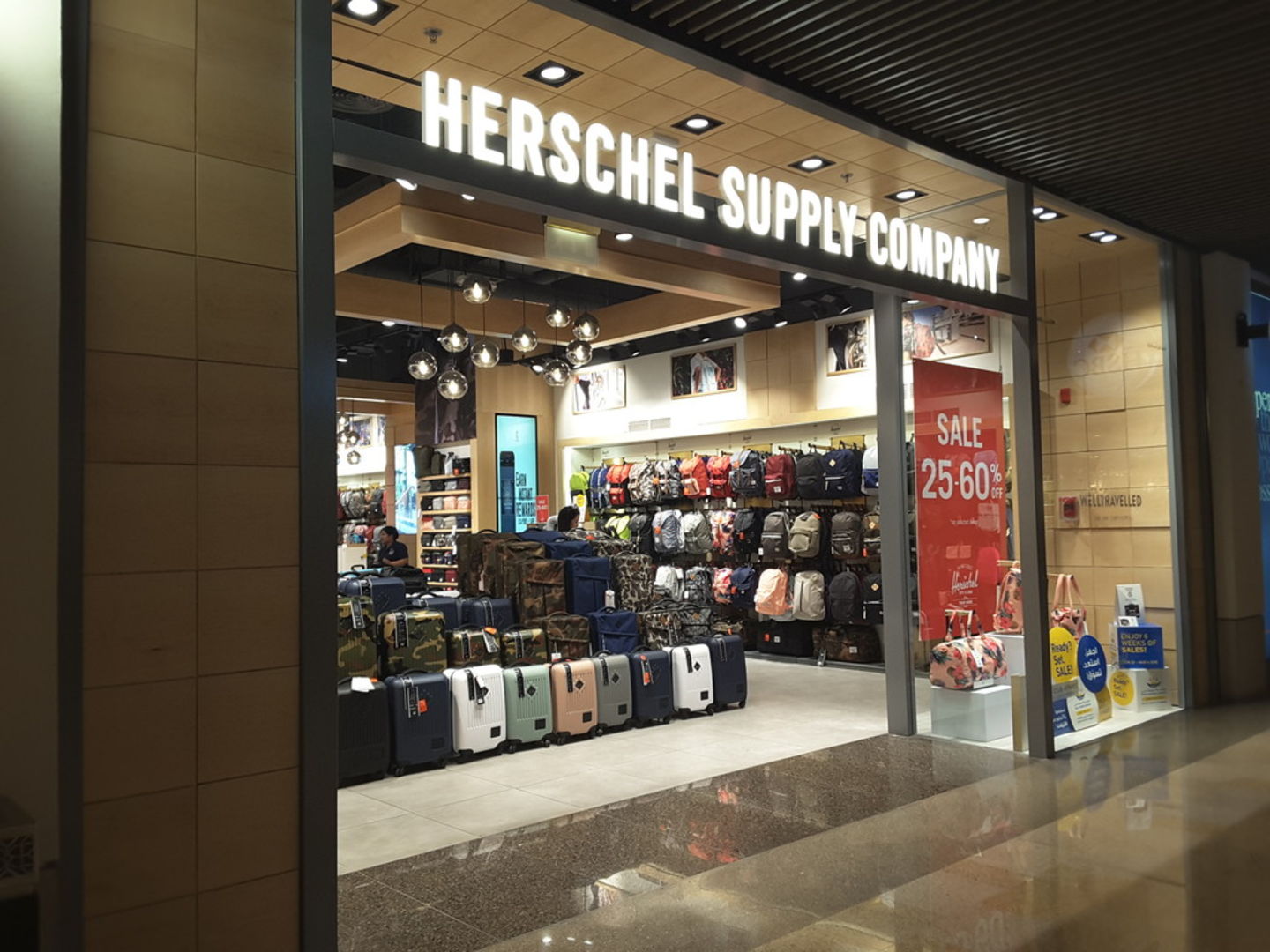 Now, this brand is something that you could say is known to be Canada's shoe of choice. Their famous Halkett boots are incredible. Thick, strong leather, that has been tanned to perfection. They make these boots in such a way that they could last you a lifetime. In the famous tobacco color, they seem like another quintessential item of Canadian clothing. Their numerous metal clasps along the face of the boot, along with their high heel shield, make for the perfect boot that could traverse through ice, snow, mud, and just about anything Canadian weather witch's to throw at you.
Viberg also makes leather care products for your boots. Everything from oils, creams, brushes, and soaps, they make for their own customers. This is great because very often, you don't know where to find appropriate care items for products that are high-quality. But if Viberg sells their own, this means you can trust them to not take away any of the style and quality of the boots. One can't help but think, the Halkett boots would go well with a dark denim pair of jeans and a classic lumberjack jacket and fleece underlayer.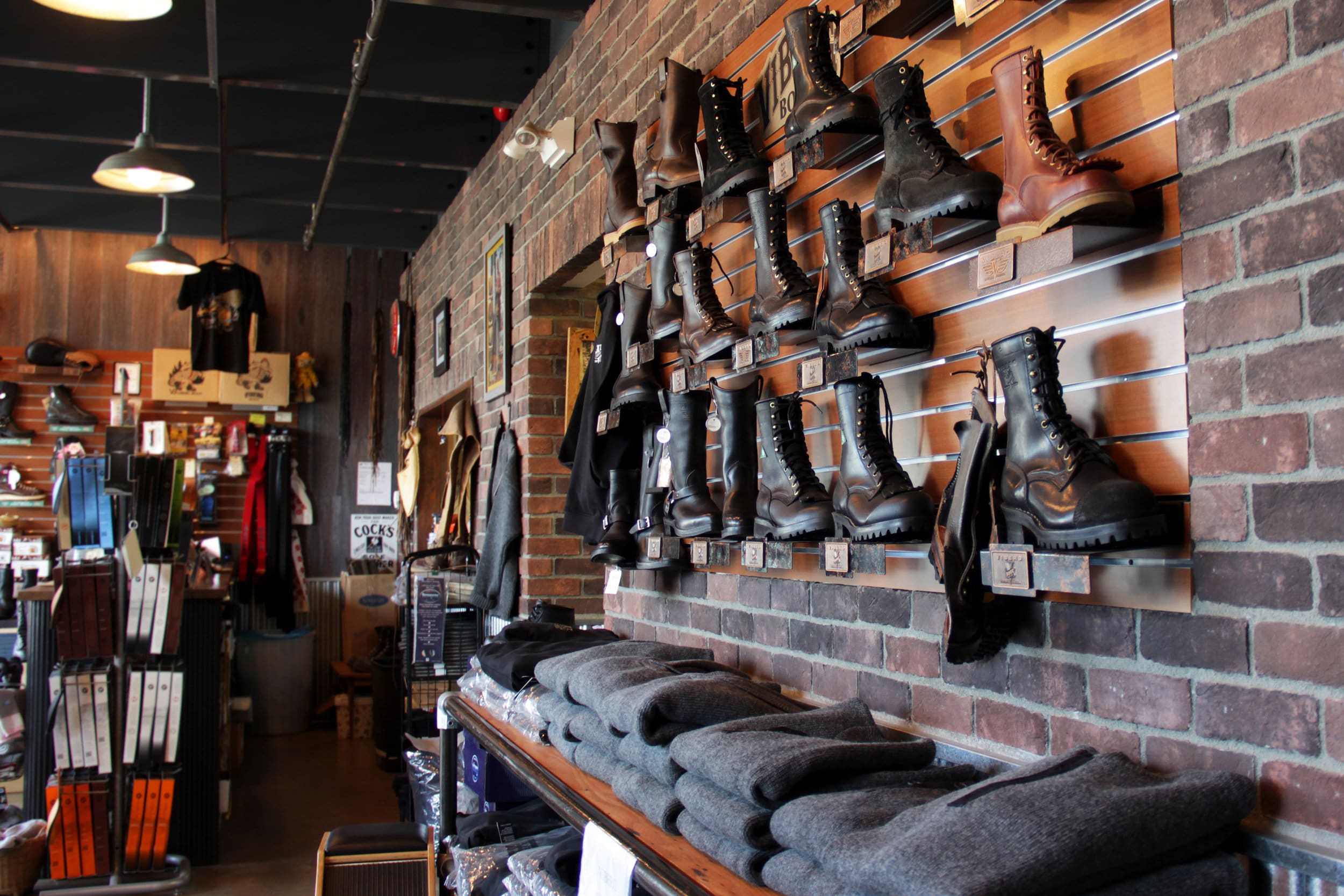 No this is not another Canadian clothing brand coming out of Toronto. This is out of Montreal instead! They make collections and in their typical Canadian way, they make pullover jackets. You may not know what this is if you're from outside the country, but they are kind of like rain jackets that are thicker, with fewer openings, no zip obviously and they can act as a semi-windbreaker. It's quite a cool piece of clothing. And they do not hold back on the style. Multi-colored and with a unique design that goes on to cover their matching pants, it's their version of the tracksuit.
They also make fleece jackets, some slick sweatpants with elastic waist and leg openings. The quality is super nice, fitting just snug enough to give you warmth but spacious enough for you to move around without any issues. Almost every item in their fall and winter collection is two-tone, but the colors do go very well together. You have a bit of a yin and yang look that goes well with the whole outfit. And best of all, they use 100% heavy cotton.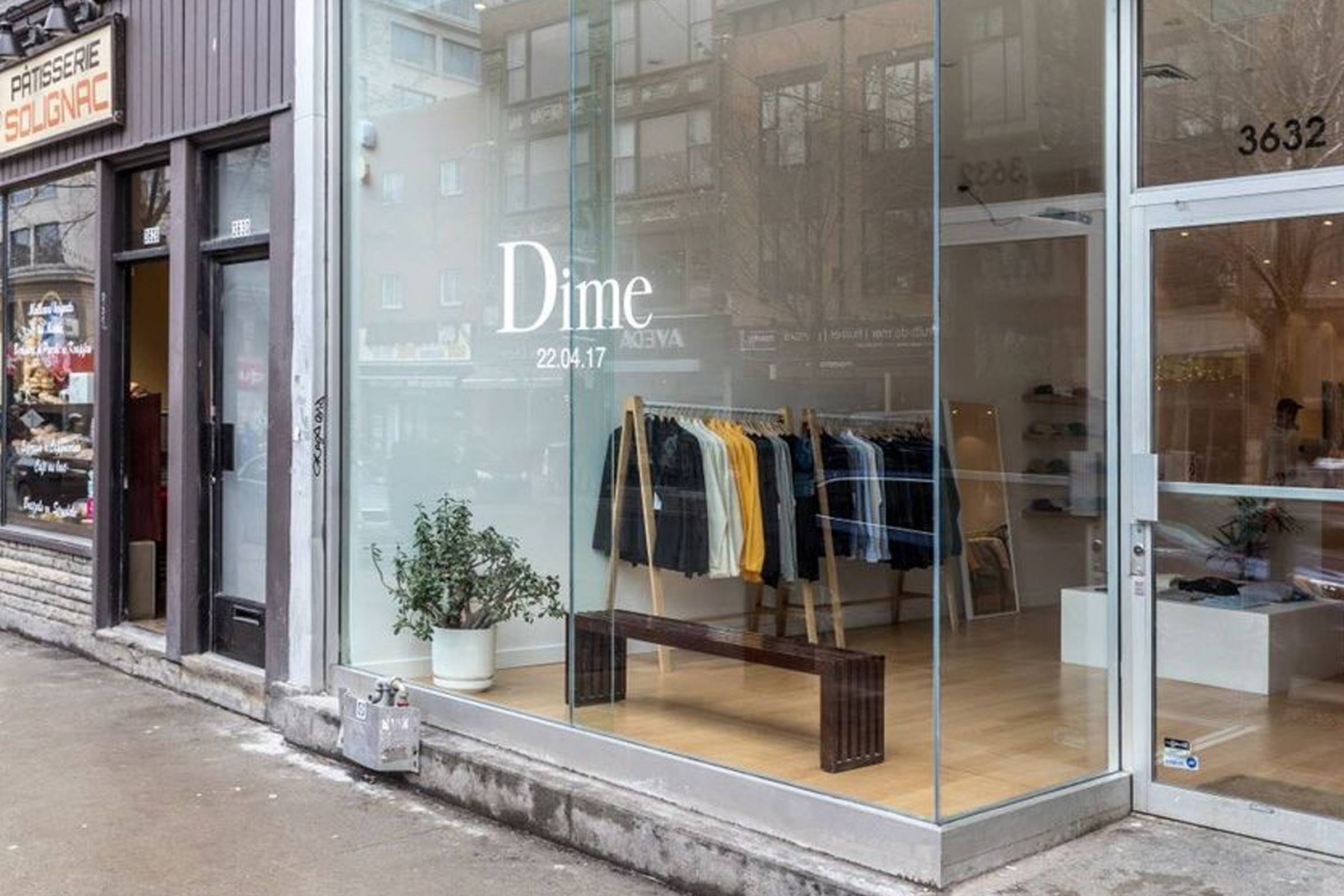 We're going to give this one an honorable mention. Even though Ransom Holding has seen better days, as they are still to make a successful relaunch, they are quite a unique Canadian brand. Think of skater style slash neo-urban tradition. They have some unique denim jeans, with Merino wool trench coats. They also sell dune boots, typically of any Canadian brands they come in a deep tobacco color.
You can find some of their clothing has pops of color. Their classic dune boots can come in bright color for the shoelaces and their t-shirts with unique designs can have bright red tones too.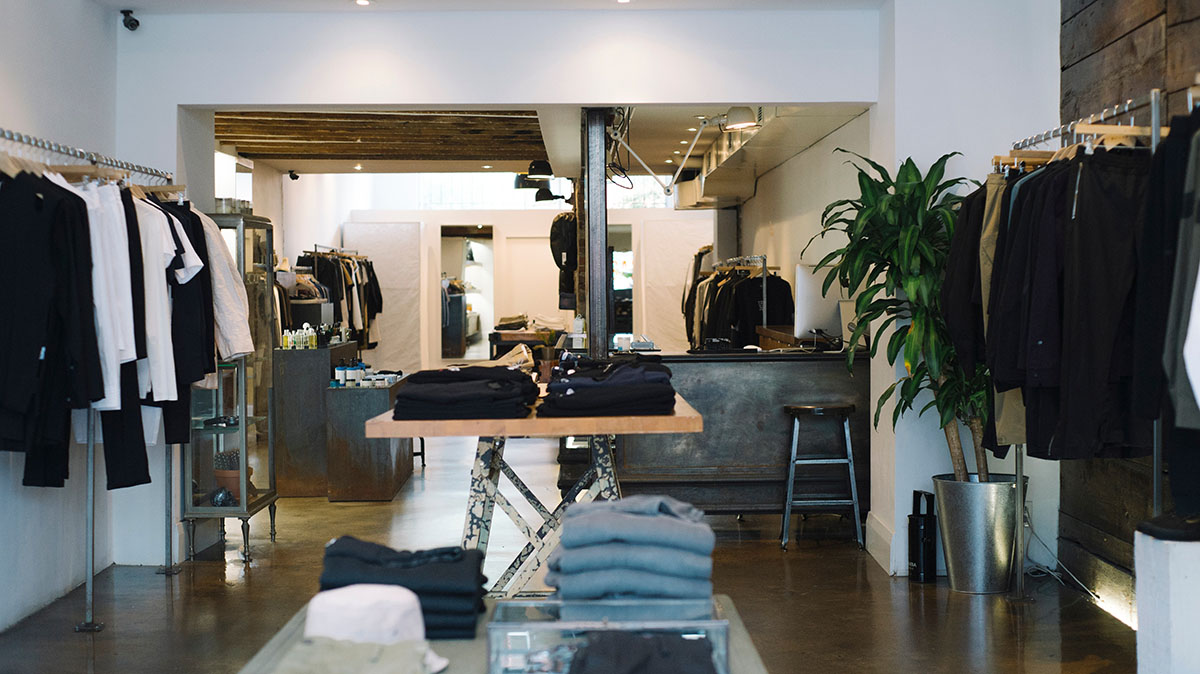 They make boots, shoes and sandals. But let's take a look at their boots first. Their Nova Hydroknit is a classic. The bottom half looks like a sneaker and the top half is like a classic cowboy boot. They look the best in two-tone, such as the cream and black style. Best of all, they are pull-on boots, with no shoelaces. You just grab a hold of one of the latches and pull them on; perfect for the winter. They are also quite affordable, just under or over triple digits. Their shoes come in a classic flat or converse style, but they have little holes all around the sides. This looks like brogue shoes, but don't worry, they are literal holes in the shoes.
However, they do also do children's shoes which do have the holes that go through. This is to keep the feet cool, avoid sweating and allow for a great feel for those who like to wear thinner socks. Their sandals are outlandish, bold and very colorful. With the double strap design, they go very well with any beach outfit. They wouldn't look out of place walking around a beach town, as the soles are thick and durable.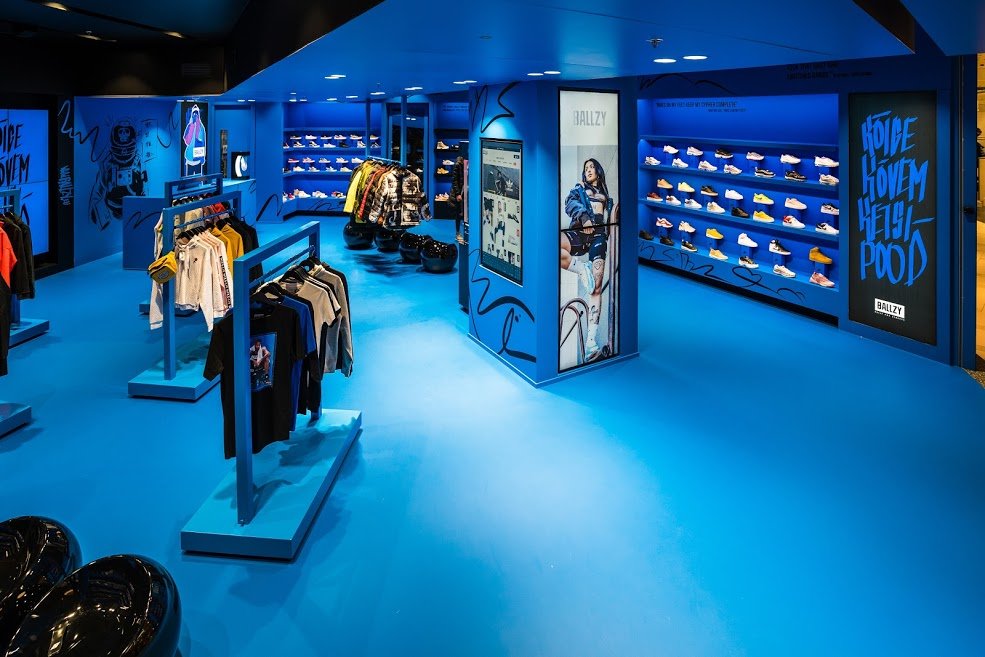 Can you think of a more Canadian name than 'Raised by Wolves'? It's quite an opening gambit and their clothing line doesn't disappoint. It's streetwear but with a unique twist. It's a mixture of hoodies with color patterns and trousers that you can wear with sneakers. The art direction is that of opting to merge shapes and colors, wrapping around the wearer's torso, breaking the lines. You can think of it as dazzle camouflage for the average person, breaking up the usual lines of the body, legs and neck.
The outerwear is great, with bomber jackets that would go well with the hoodies, providing plenty of room inside. You'll find this is the case with many Canadian brands, they make clothes knowing that their item is just one layer of your outfit. Layering is needed in the 6 months of winter Canada gets, so this kind of snug but baggy clothing is definitely a good choice.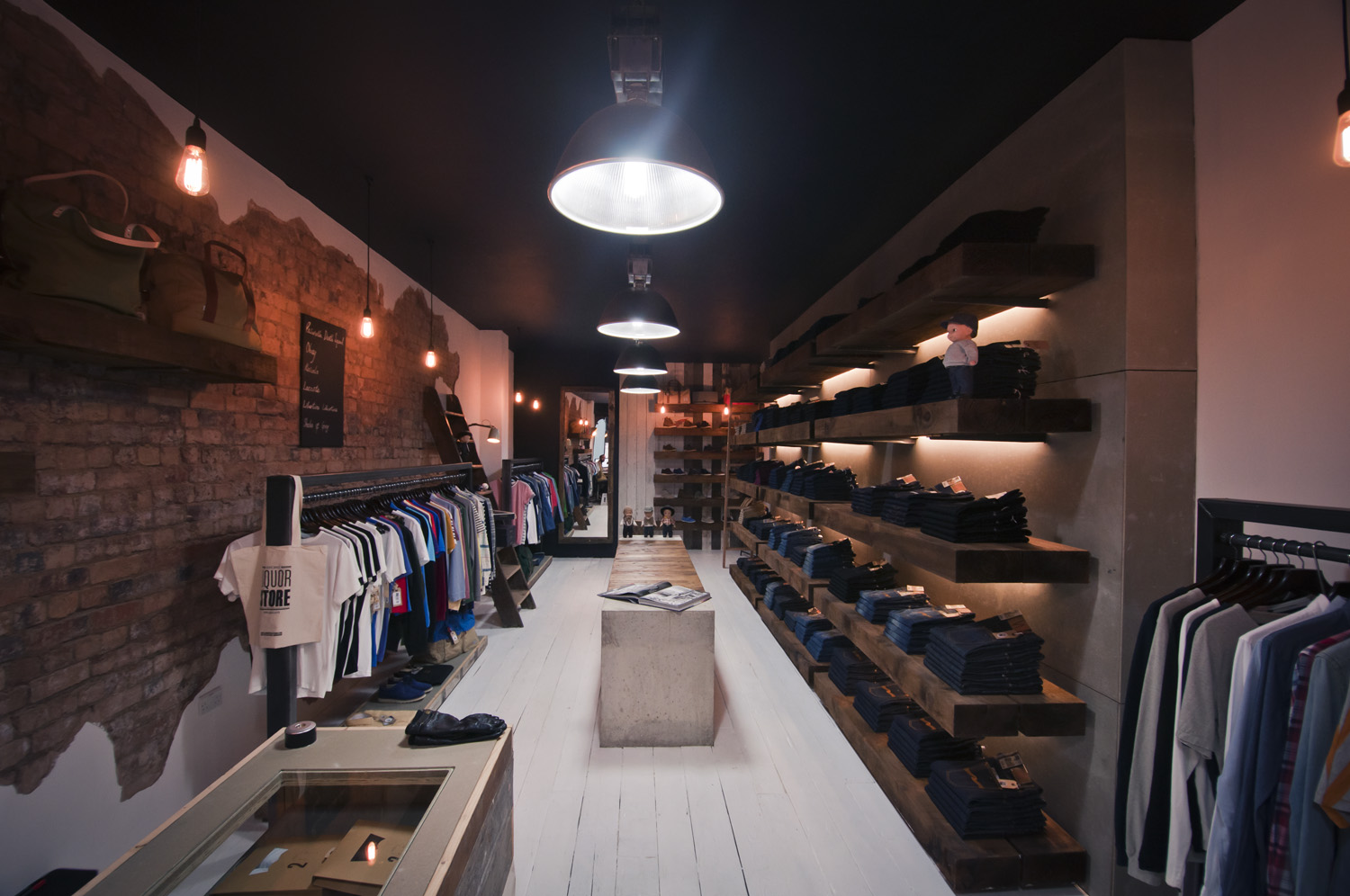 What can you say about this brand that hasn't been said? It's affordable, they do a little bit of everything, different styles and different fashion trends that come and go through it's halls, give someone something they will like. There is some fascinating story behind this brand as it was first established in 1670.
It was co-signed from the British magistrate which was to be established as 'The Governor and Company of Adventures of England trading into Hudson's Bay'. Initially, this was going to be for the famous colored striped blankets which were made out of some of the finest wool. However nowadays, it's ventured into just about every corner. You would think it's a wholesaler the way they offer you so much on their website.
Everything you want is here; jeans, sweaters, t-shirts, blankets, shoes, heels, dresses, and more. Yes, they have clothes for both men and women and they don't pull their punches for either.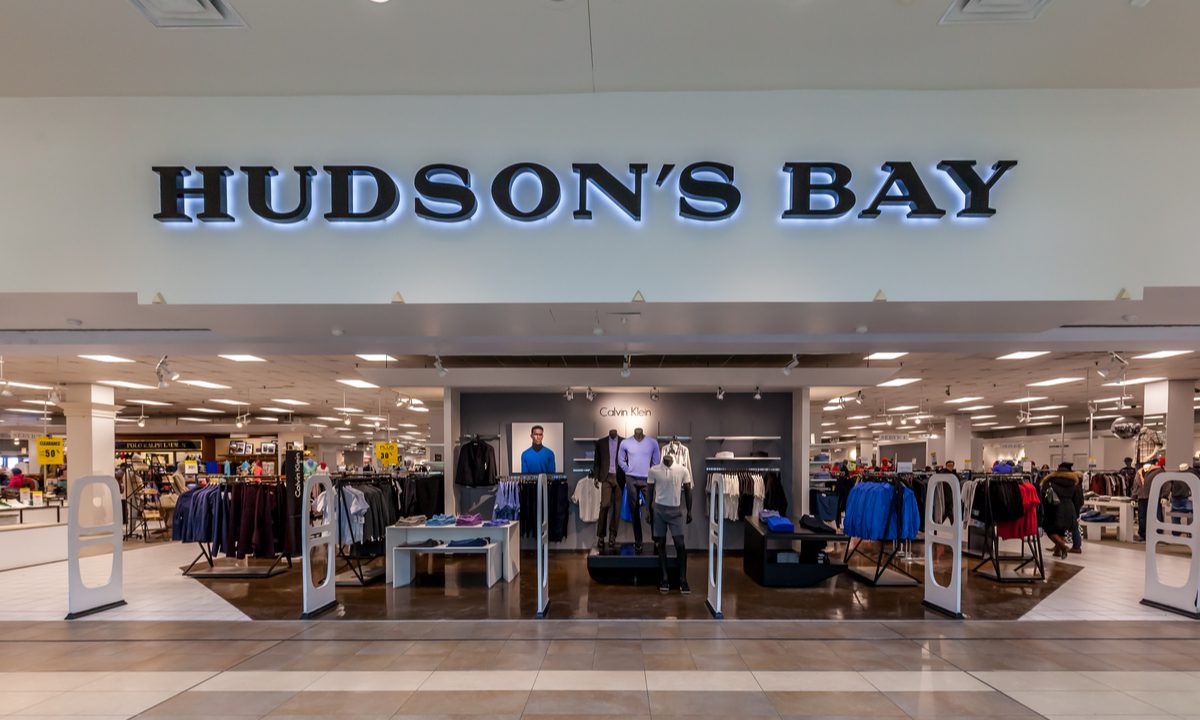 Their hiker-sneaker style is simply incredible. They offer some of the most stylish men's boots in Canada. Without a doubt these blow anything out of the water, or match it in style. These boots are waterproof on the uppers so even if you step into a puddle the membrane construction just over the face of your foot will prevent water from coming in. They come in both suede and leather, with a mix of some stylish colors. They are streetwear, so if you like practical urban clothing this is a brand you will want to rub shoulders with. They're casual, they're cool and they just fit almost any urban Canadian outfit.
They also make rain boots for women, which is something not quite seen even in Canada. These boots have a higher lip, go up to about mid-shin level and they offer a thicker overall design to keep your feet warm and dry. The laces are mighty thick also, so they're easy to grip and tie while wearing clothes as they have rightfully anticipated you will be.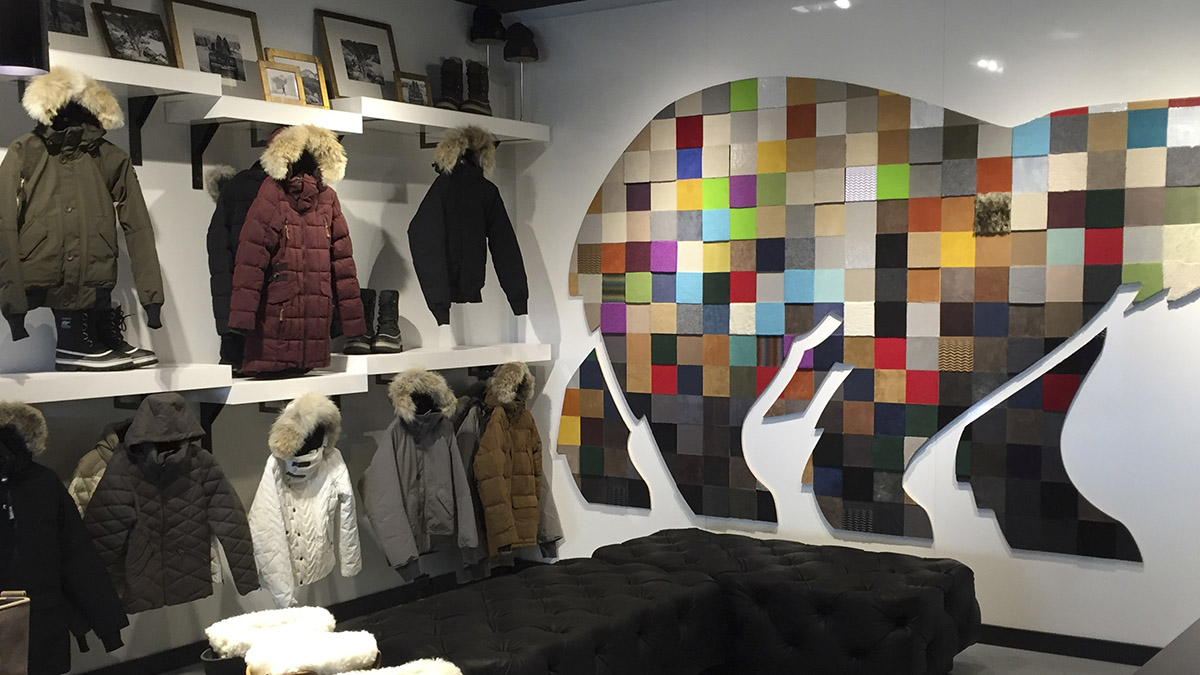 Leading the way in sustainable fashion, they make clothes using sustainable materials such as recycled wool, cotton, and linen. They have been using Egyptian cotton for a long time and it has become their staple for all their products. From t-shirts, trousers, and tops, they have a casual style, something you can wear to a local coffee shop or chill out in, in the backyard. They also make collections, so if you want exclusive clothes that are modern casual, this is a brand you need to see.
They only use ethically-produced cotton, and their clothes reflect a warm, soft, and relaxed style. They have been around since 2015 and already they have built 7 schools in Egypt, using their profits. It's an ethical and socially responsible brand. From crop tops to half-zip hoodies, they make some niche clothing you should check out.
If you would like to know more about some of the best Canadian clothing brands then you need only talk to us. Contact us today with any questions you might have and we'll be happy to help you find a brand that suits your style.